Will get to Christmas pictures when I have a little more time. :-)
Just wanted to share a little something I made. I copied a bib that I received from a friend for Daniel. (Thanks Lea!) I love this bib. It's large, absorbent and cute! All that I want (and need) in a bib. I finally got around to making another one - and have hopes of making more.
I bought a cute Christmas hand towel to make into a bib. I cut this in half. (First is a pic of the entire towel and then a picture of half of the towel.)
Next, I cut out a small semi-circle in the top center for the neck opening. (I can measure if anyone wants it - just let me know.)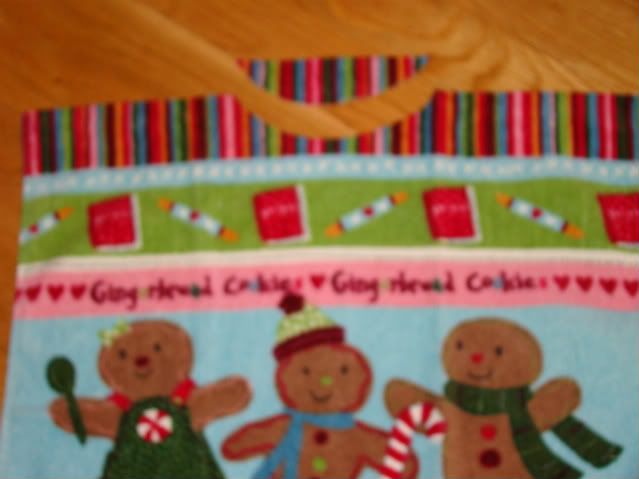 I finished off the top edges. I then used quilt binding (36" in length) and sewed this around the hole. It is centered on the bib so that there are equal lengths on each side. The lengths leftover are the ties for the bib.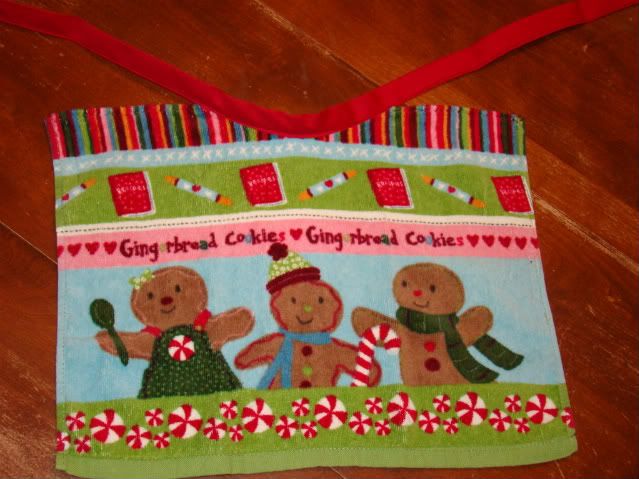 Here's the bib on Eliana. Isn't it cute?!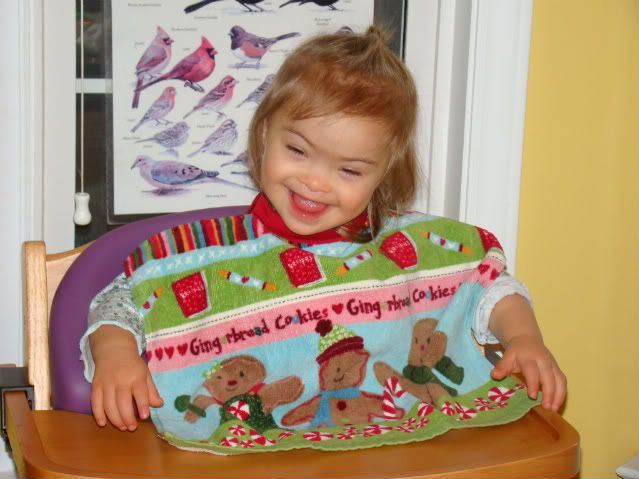 She is a really messy eater (when feeding herself), so this works out great! If anyone wants more details, I know this is not much and I'm happy to give more. There isn't a lot though as these are pretty simple. I think they will make great gifts too! I know I've loved mine!
Blessings,
Leslie