We finally had a good snow here. It seems like it's been awhile since we had one that we could really enjoy. It started snowing on Friday and continued through Saturday. Everyone was thrilled. We got ready to go out early in the day.
It was cold on Sat as the snow was still coming down. Our driveway ended up being the gathering spot since it was at the top of the hill. That was fun! (This picture was early in the day before we had many people out.)
Sledding was something the whole family enjoyed. Well, except for me as I didn't try it.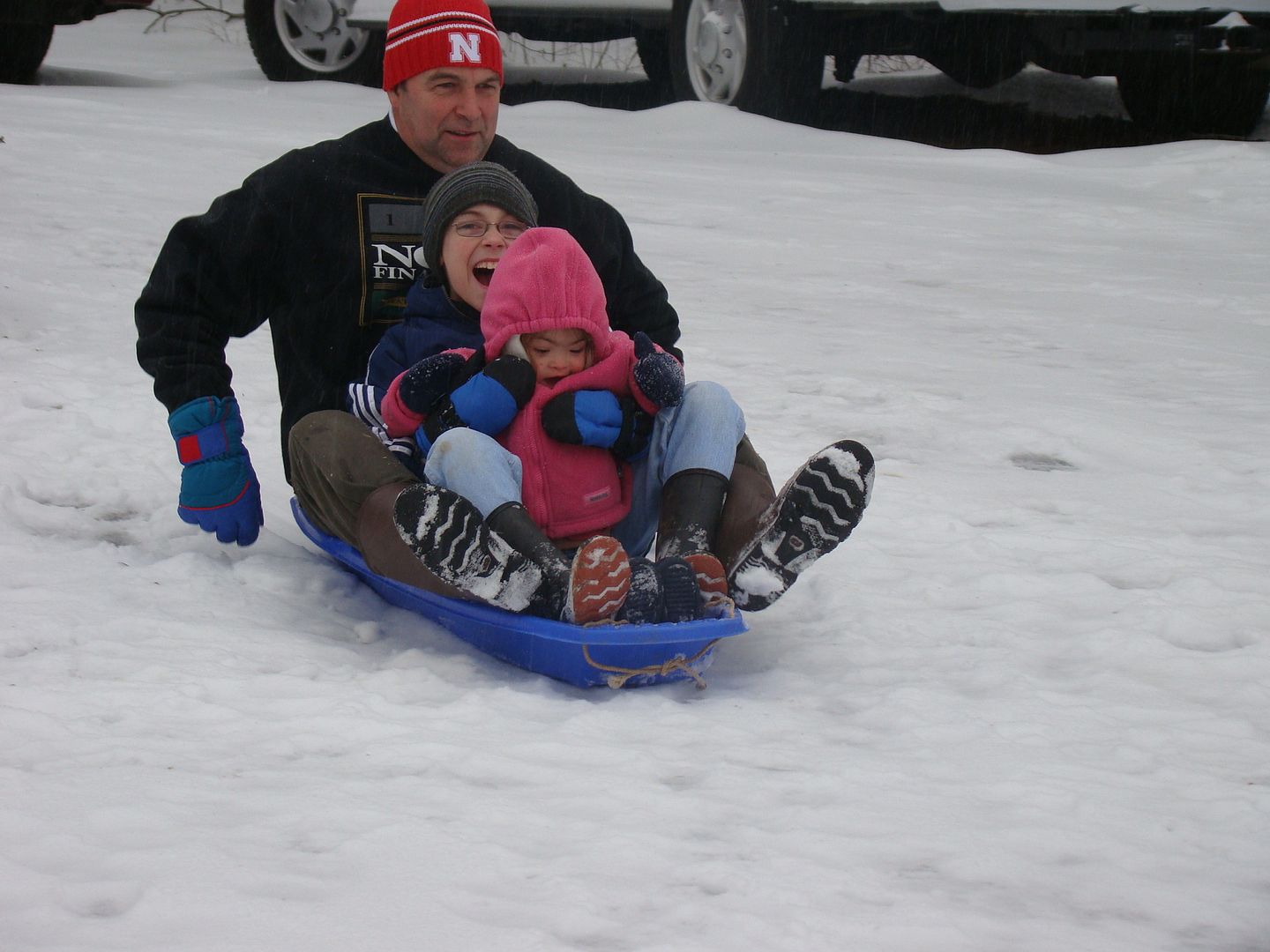 Just loved the expressions in this one!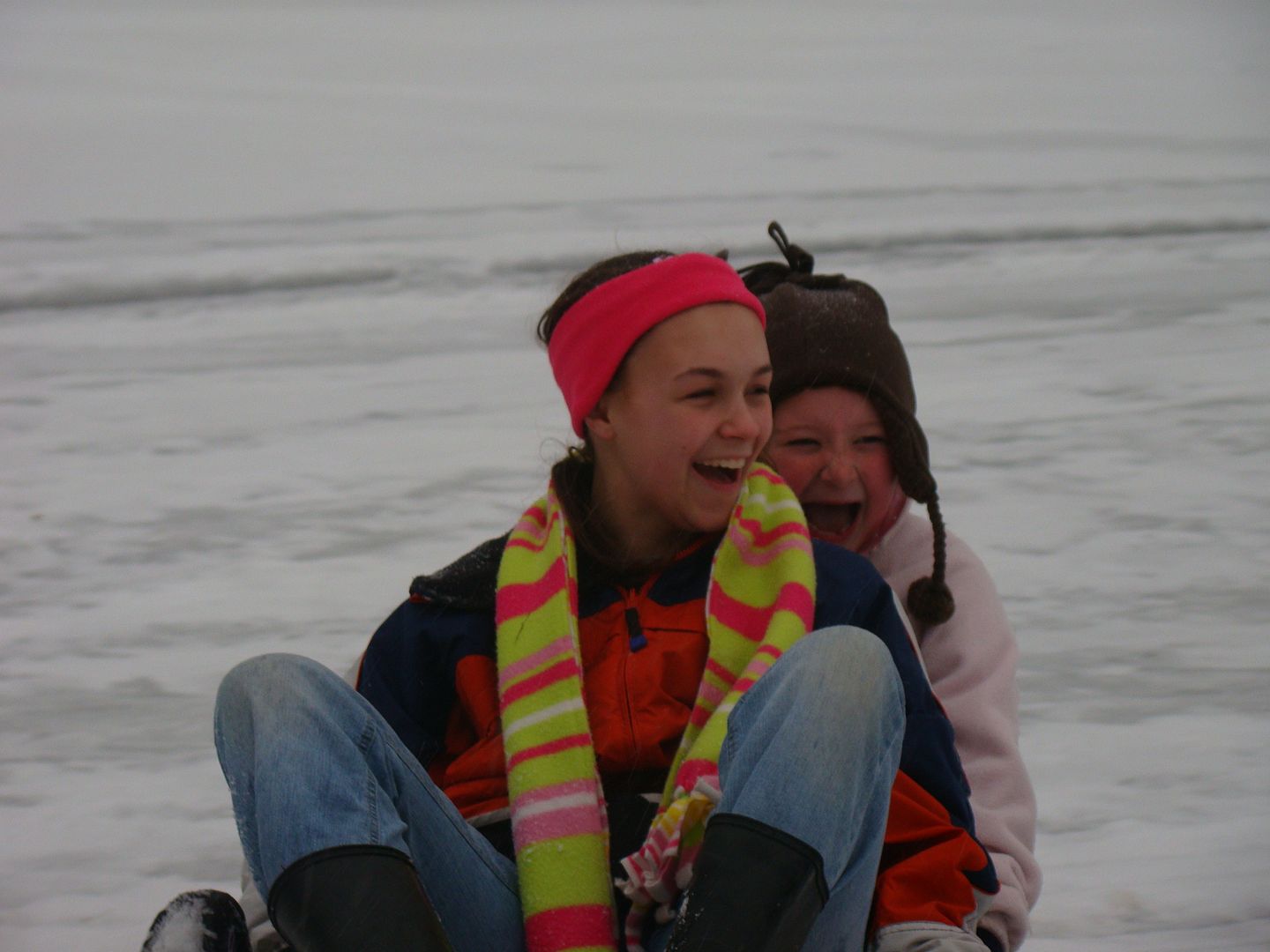 Tasting snow is fun - especially when you don't have to worry about carbs! We had lots of snow cream too which unfortunately does have carbs. We found that Joshua had many lows after playing out in the snow. Sometimes he went low even hours after having come in. Always something new to figure out!
Sunday was a warmer and sunnier day. Made for a really fun day to play! Lots of sledding again.
Snowball fights were also fun. One of our neighbors had a couple of snowball makers and those were great!
Check out the size of that snowball!
Cute snowmen - and really cute girls!
All in all, it was a fun couple of days. It has closed down a lot of our city with schools being out for 3 days. (We have not closed our school. I reminded them that we had most of December off.) We had a dr appt cancelled yesterday too. I think all should be running again tomorrow, though we may get hit again this week-end. I'm hoping not though as Christopher is running in a race then.
Thanks God for a beautiful view of your handiwork. We enjoyed it!
Hope you're having a great week!
Blessings
Leslie