Just wanted to share some of our Valentines Day fun. Is there a better way to start the day than to be greeted by children giving you handmade cards?
We started the day with a beautifully set table. Rebecca did the decorating and Roger gave me the beautiful roses. :-) We had waffles with strawberries and strawberry/banana smoothies - YUM!
The younger boys have been working on the Valentines Day Fold 'n Learn from Five in Row. They liked having conversation hearts to go along with the lesson on this candy. They were all quite interested in knowing what was written on each heart.
One of my favorite conversations went like this.
Daniel - What does this heart say?
Rebecca - You Rock!
Daniel - Oh, I rock! Said with great pleasure!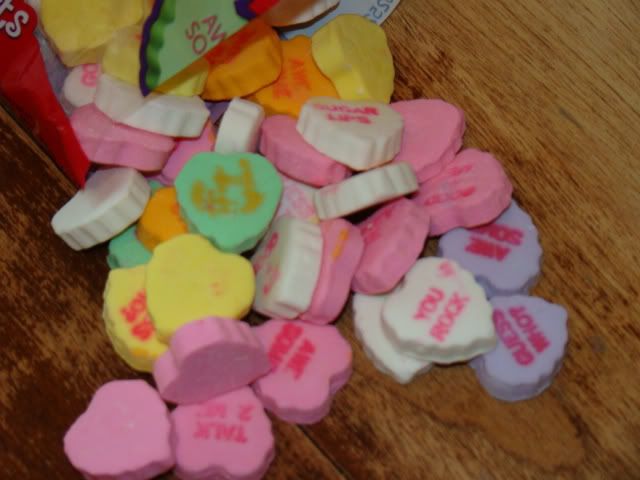 Later in the afternoon, Rebecca and I want to a Keepers of the Faith meeting. Our newest badge is Doll Making. (I'll update my KOF blog soon on the details.) The girls had fun learning about making dolls and starting the process by cutting out their pattern and then cutting out the fabric. They started with a little bit of the sewing too.
We came home to prepare our traditional meal - pizza! A heart shaped pizza with I love you spelled out in pepperonis.
I had some great helpers in the kitchen.
Had to get a photo of Daniel actually eating pizza that he made!!! Yippee!!! I'm so glad that he is learning to like pizza!
Our next activity was sweet for me. I watched my children wanting to do something that I typically do - plan scavenger hunts - two of them.
First Joshua called us together and said, "I suppose you are all wondering why I have called you here".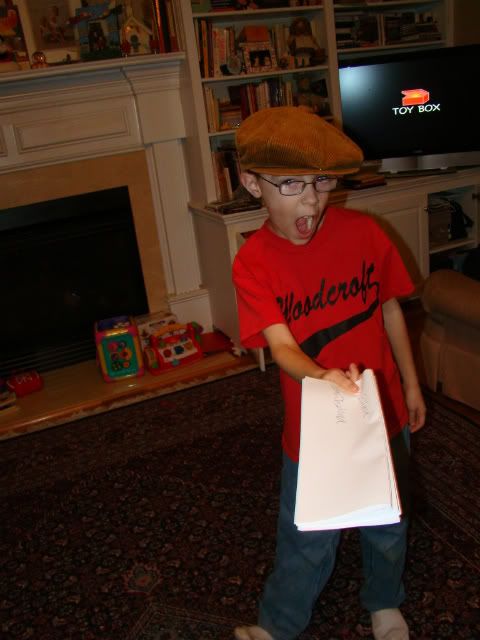 This was the start to his hunt. One of the clues involved one of his favorite foods - mustard.
Rebecca also planned a hunt. Hers ended with hand-made cards and bags with candy. Isn't she a sweetheart!!!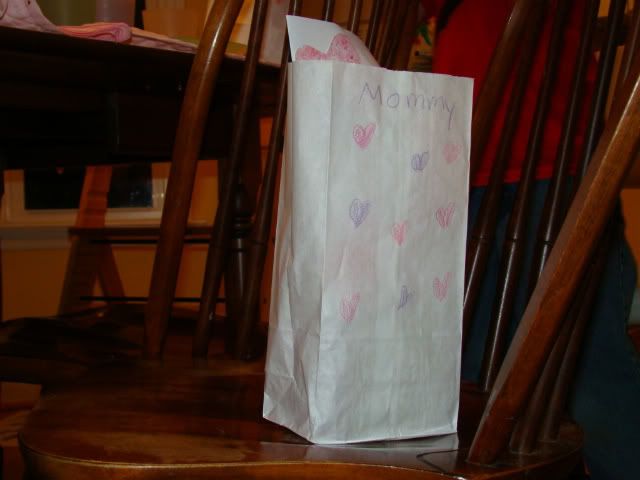 Rebecca also made a beautiful pink lemonade cake for dessert. It was yummy - and also very tart. Eliana enjoyed an entire piece of it! Didn't Rebecca do a great job decorating it?!
We ended the day with a game of Mother May I. I couldn't well do a scavenger hunt, now could I? I had some books I wanted to give everyone (including Roger) and thought this would be a fun way to get to them. We had lots of laughing and joking.
The evening ended quietly with everyone enjoying a book. I'm thankful my children enjoy books!
Thank you God for all the sweet blessings you have placed in my life.
Blessings,
Leslie