I have so many pictures from the week-end, that I may try to do this in a couple of posts.  We headed to the mountains to spend the week-end of the 4th with my parents.  It was such a beautiful week-end!  We had a wonderful time.  The main celebration in town was on Saturday when they had games and all sorts of fun things for the children to enjoy!  There were lots of games.  The kids were very excited about participating!
The limbo.
Eliana just walked under the stick for a long time.  When it was time to bend - she went forward and was out. 
There was the sack race.
The egg and spoon race.  My younger boys all made it to the final heat - but then there were some broken eggs. 
Water balloon toss.
A watermelon eating contest.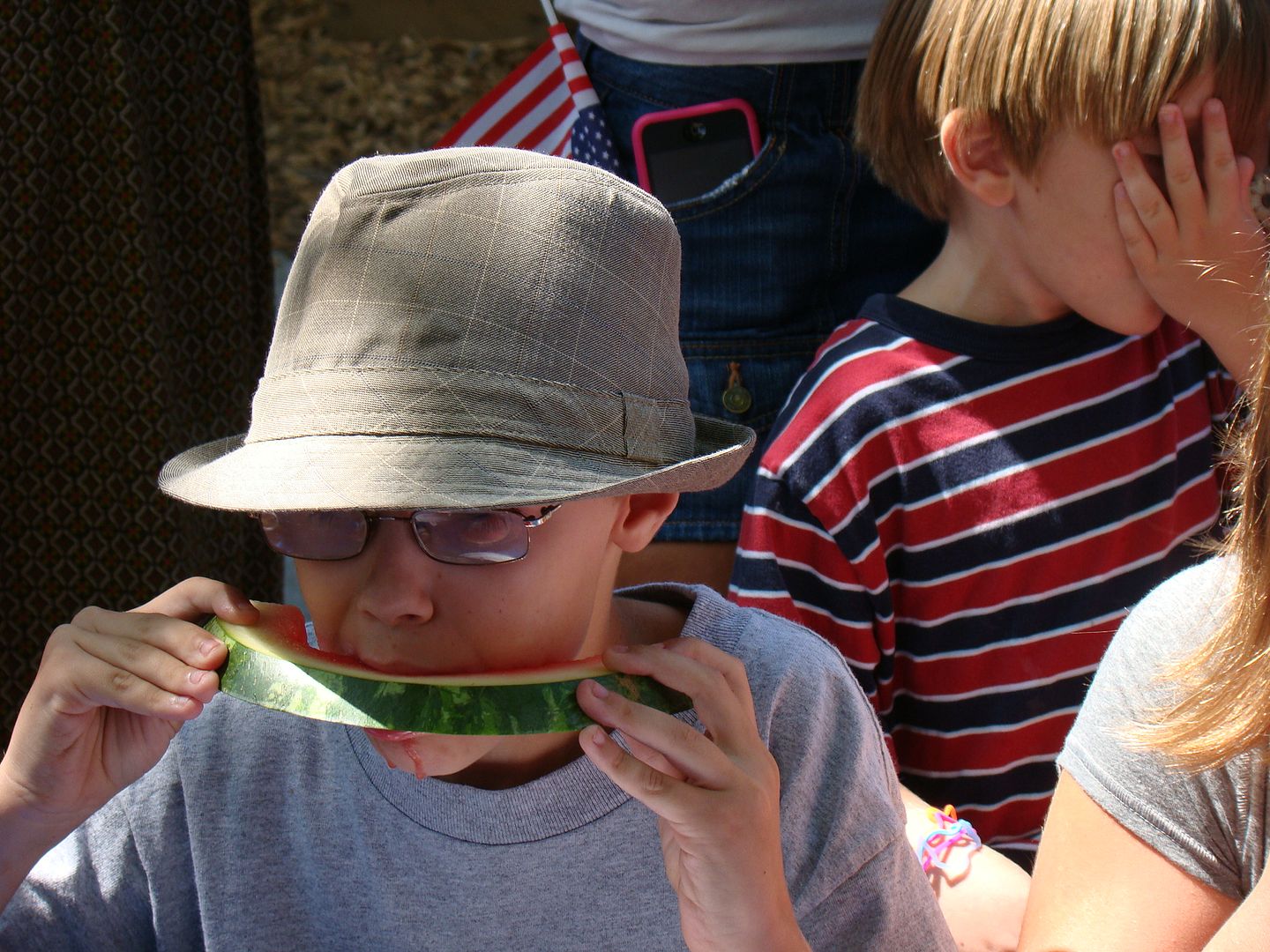 Rebecca was entered with adults.  She was beaten by two men - but not by much!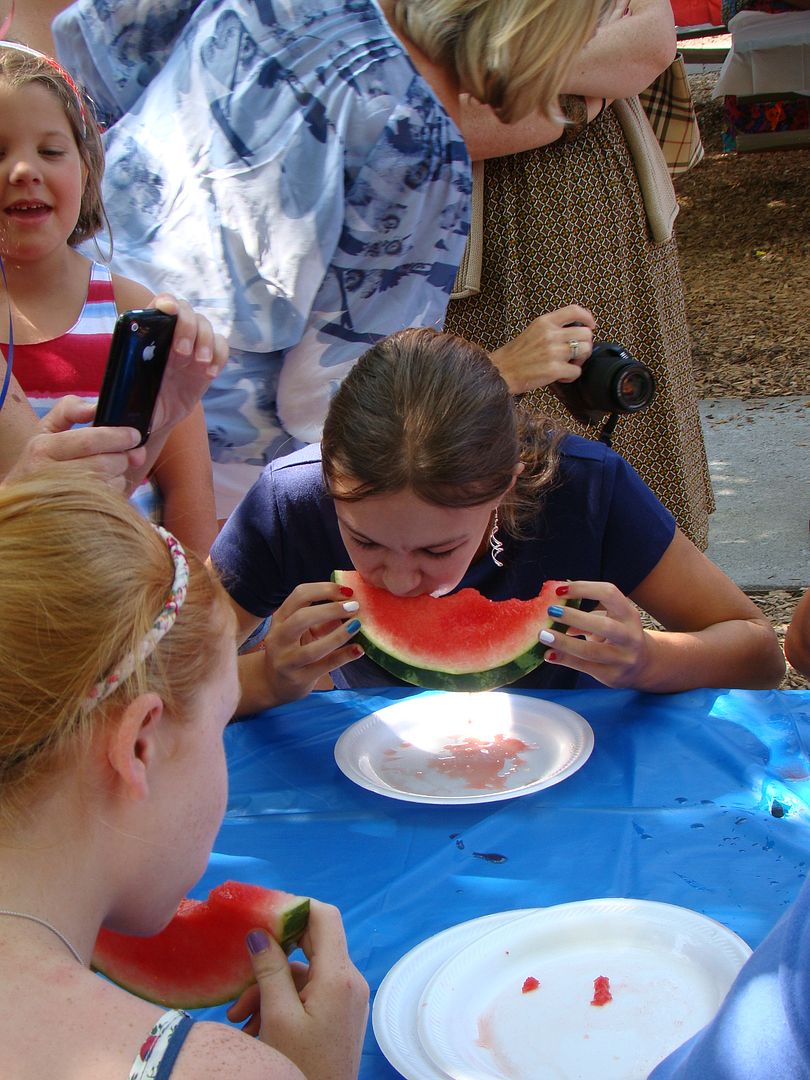 There was a rock wall for climbing.
This was all held in a park which was just fun to play in too!
In the afternoon there was a parade.  A number of the people in the parade throw out candy which my younger kids loved.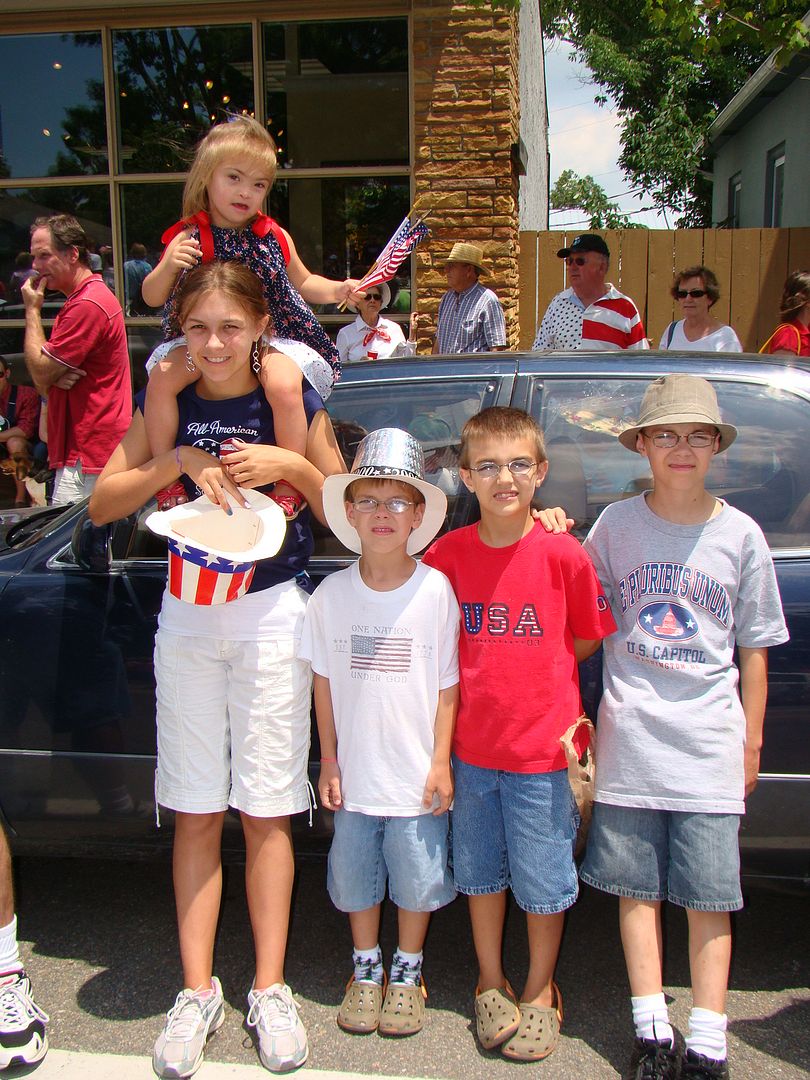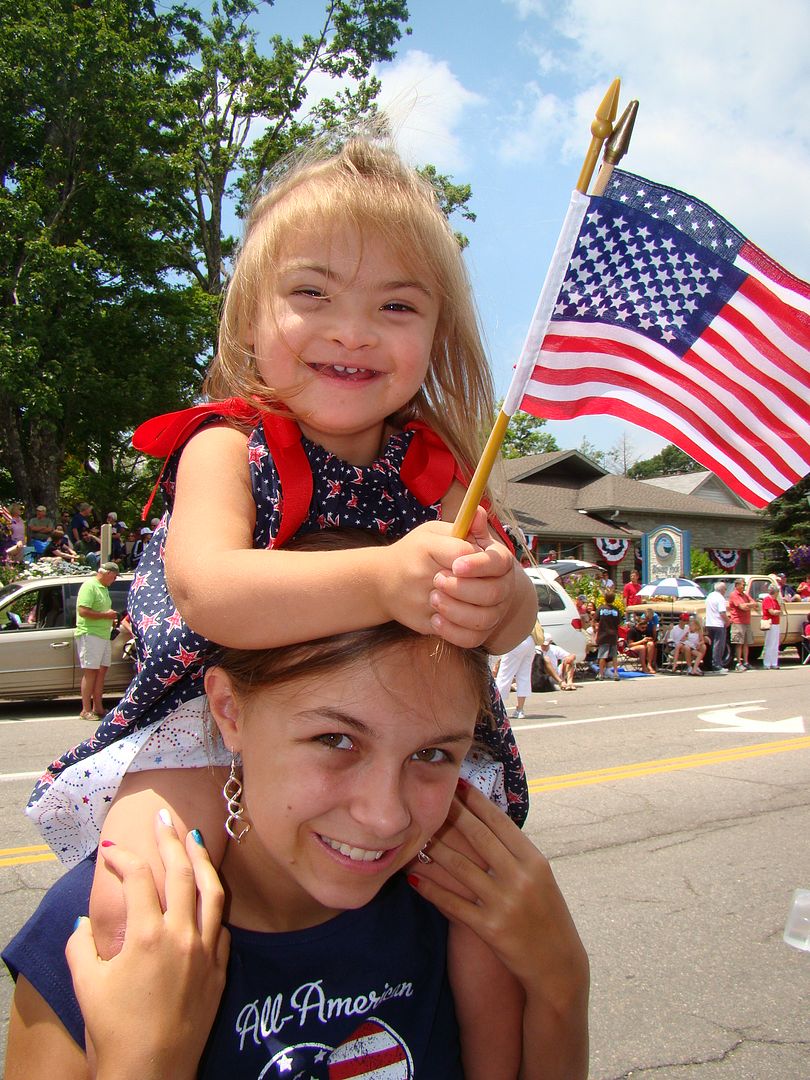 Eliana wanted to roam.  Can you see the determination in this little girl?!!!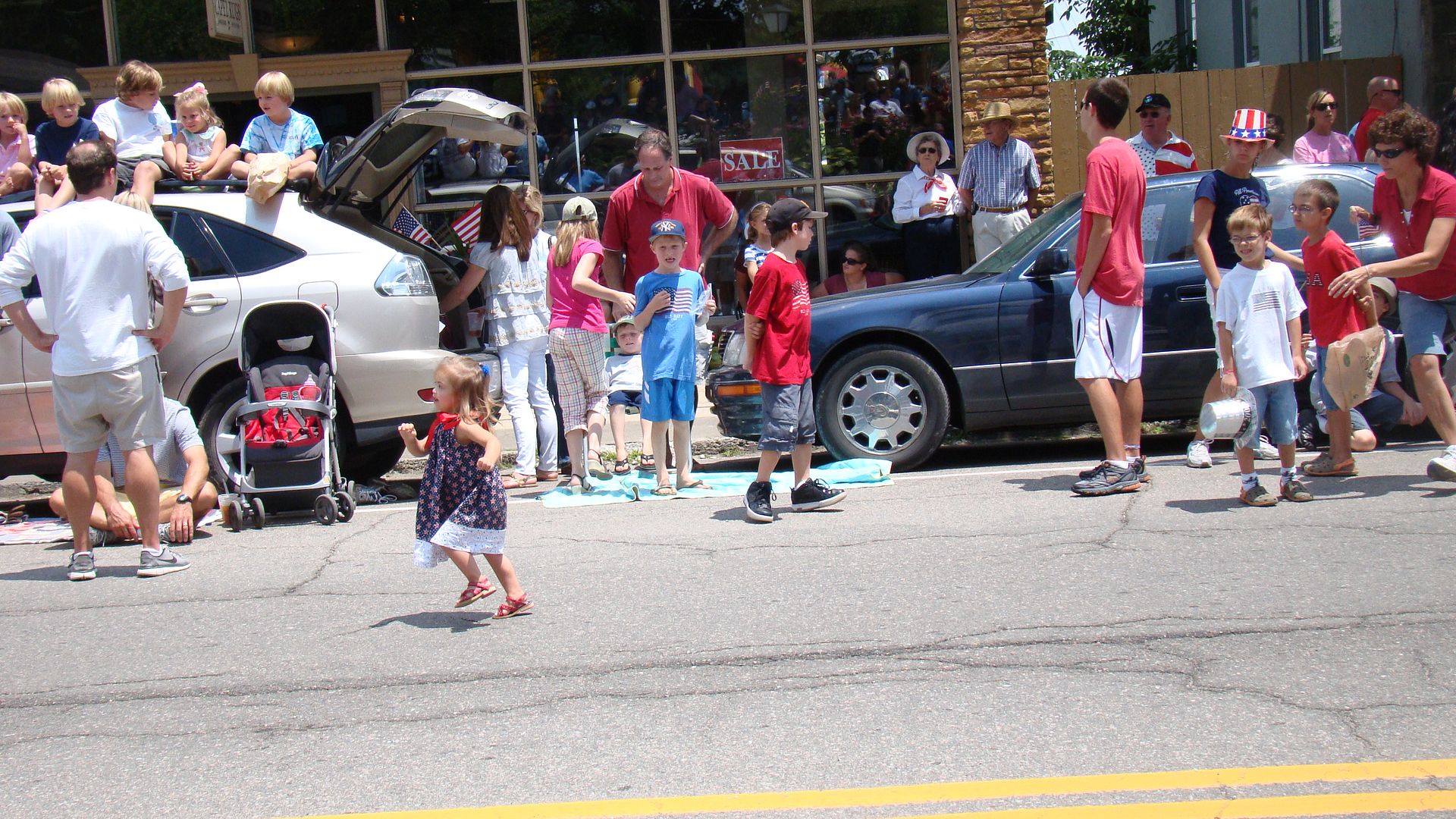 This was my favorite entry in the parade. 
We had dinner at home with some dear family friends and then watched the fireworks from the house.  It was a lovely day!  I'm so thankful to be an American.  I'm also very thankful for the many who have served so that we could enjoy the freedoms that we have.  Thank you!  I'm thankful for my precious family. 
I'm thankful for a loving God!
Blessings
Leslie