Still playing catch-up with emails, comments and everything else. I'm making progress though. Still need to download new pictures. I'm going to continue doing some posts from activities from last month until I get a bit caught up.
We started this unit in June - the day Joshua was diagnosed with Diabetes. We spent most of that week in the hospital and the next 3 weeks dealing with a nasty virus, so this unit got put on hold. Reading my friend
Dawn's blog
inspired me to pick it up again.
Here are some of the boxes I packed the first day. We also read some books and watched Veggie Tales movie Pirates Who Don't Do Anything.
This was a cute little chapter book. There is at least one more in the series.
Some dot paints just for fun.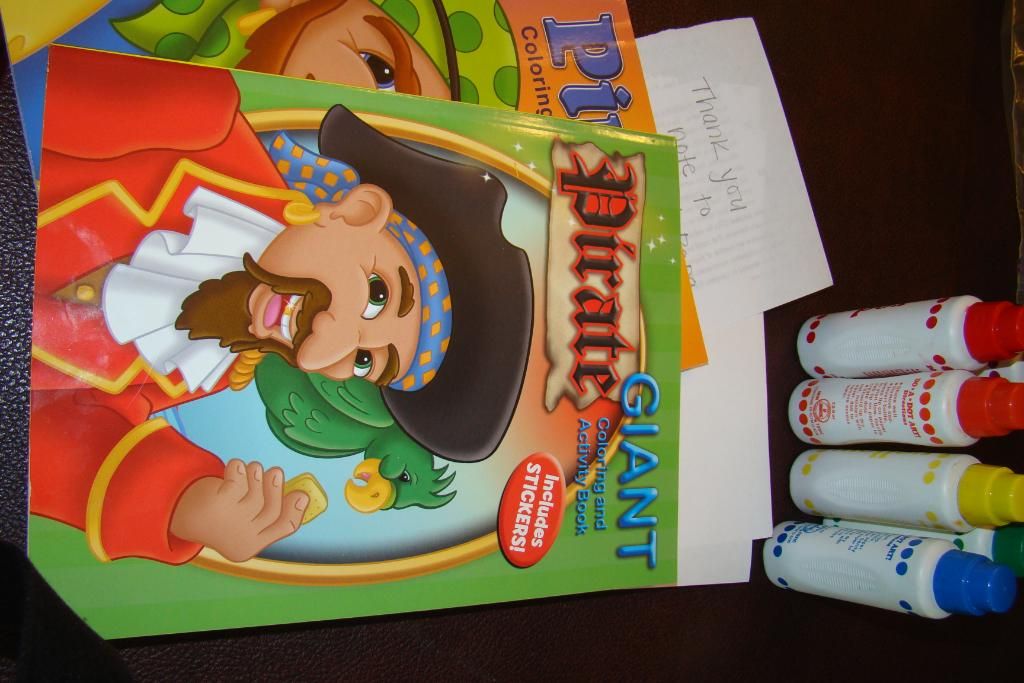 I thought we'd also study some of the ocean since we'd just been there and obviously it is where many pirate adventures take place. I included some shells, magnifying glass and identification book in one of the boxes.
They picked some of their favorite shells to draw in their nature journals.
Some drawings of two shells we find frequently when we are at the beach.
We have a lot of fun and interesting books on pirates that have been collected over the years. I've had a couple of boys interested in pirates, plus it has been a popular item for several years it seems.
This was the start to a pirate treasure hunt. I hid clues/rhymes around the house. With each clue, they found a piece of the puzzle. They solved the riddles and ran around the house looking for the next clue.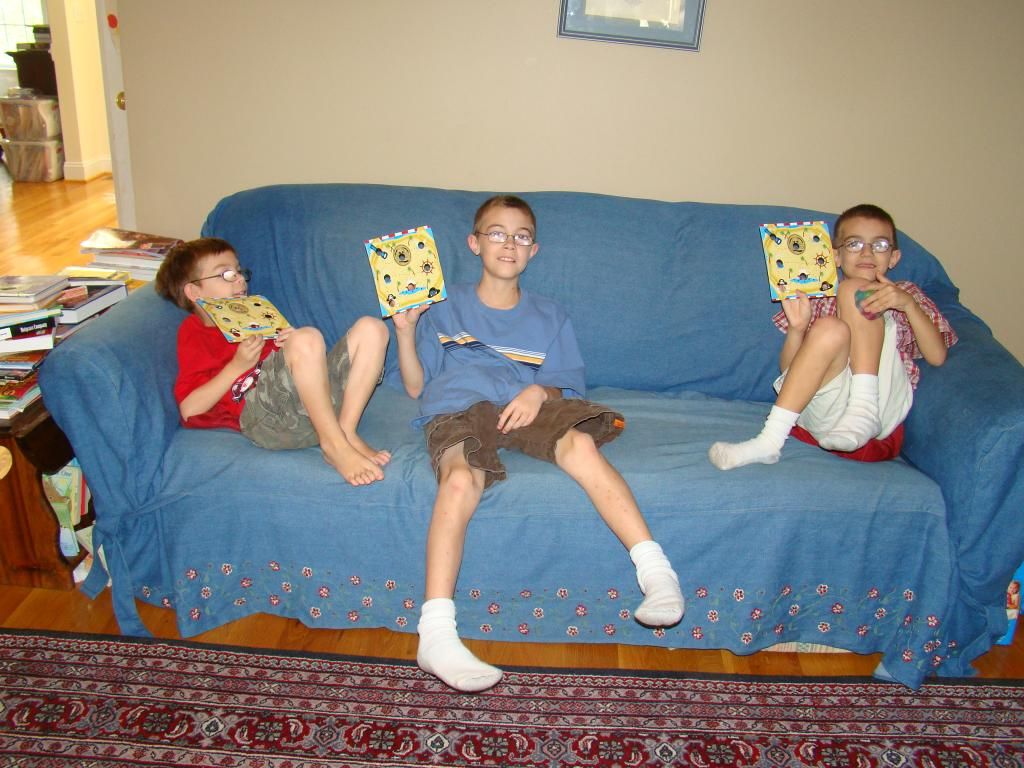 They picked up pirate hats with one set of clues.
I love seeing the boys laughing, working together and having fun!
The treasure at the end was candy and a new game.
Rebecca also made up a treasure hunt for the boys on a different day. She put so much work into it! I love seeing her creativity and energy put forth in such a thoughtful way. She came up with the idea on her own and asked if she could do it. It is a sweet joy to see her bless her brothers by doing this for them!
This picture I just thought was fun!
In this hunt, they had a piece of the map with footsteps and directions marked out. The trick was that they had to be footsteps using Daddy's shoes. This was harder for the boys than it looked.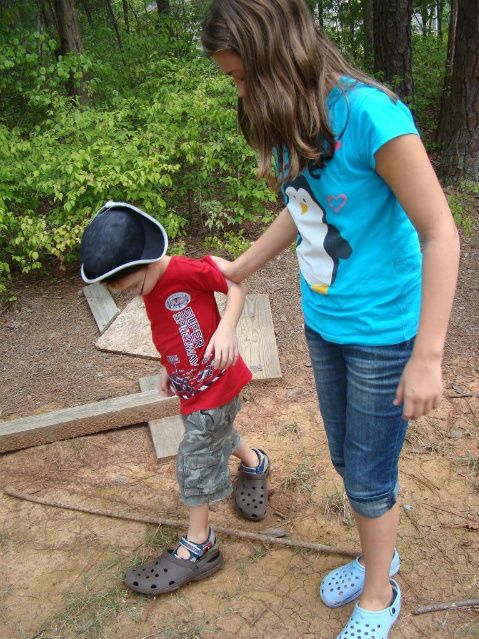 They gathered more of the map as they went around the yard.
When they had found all the pieces of the map, it was time to find the treasure. This time the treasure was money (quarters) which they loved.
Eliana found the "X" that marked the spot. LOL It didn't mess up the hunt though as this wasn't the X that was finally used.
All in all, we had a fun time learning a little more about pirates, but mostly just having some fun together.
Blessings
Leslie