This is a belated post - but better late than never. We had two big trips in September and I want to post pics from both of them.
The first was a week at the beach. We met our friends from VA there for the week. They are in a unit just a short ways down the beach from us. This is the third year we've met there and it has become a fun tradition. I'm not going to write much, but wanted to share some photos.
Eliana LOVES the beach! She loves the sand and also the water. We had trouble with her eating the sand this year. I couldn't figure out why she kept eating after taking the first fistful. Yuck!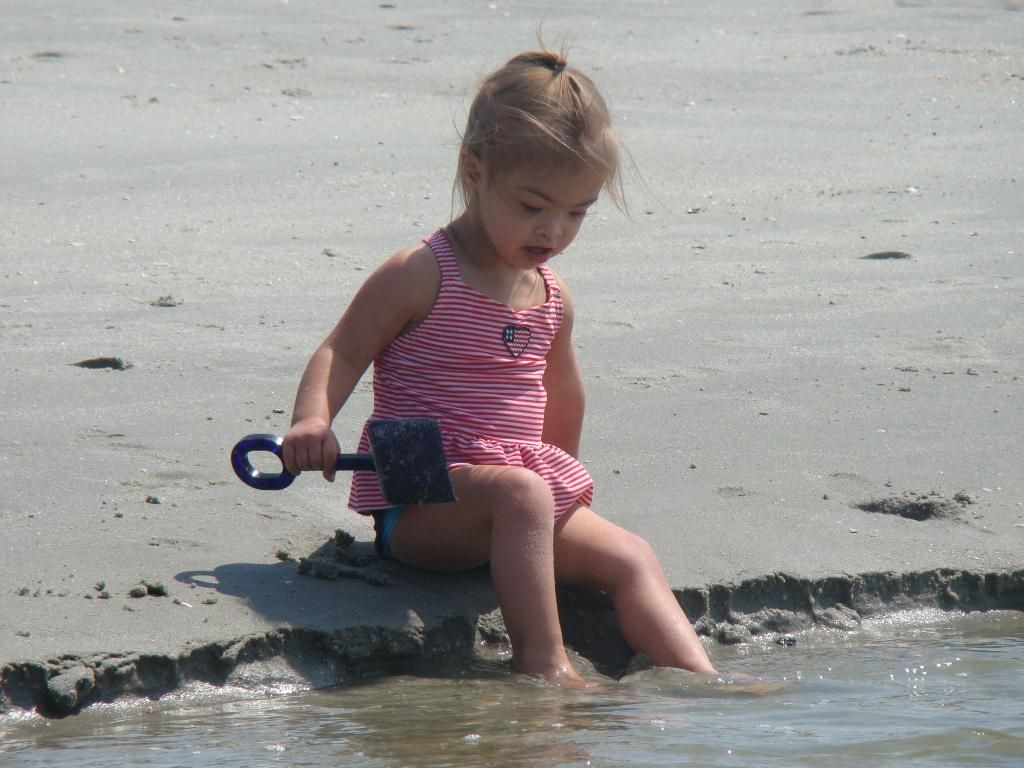 Daniel loves to find shells. He spends a lot of time looking and is really quite good at spotting them too. He loves his shell collecting bag that he got from the Kenkels too!
Christopher giving Aaron a ride.
I'm not sure why anyone would want to be buried up to their head in sand - but apparently it is fun for at least two of my boys.
I just love seeing my boys hanging out and having fun together.
Boogie boarding is a big hit with my older kids.
Hannah and Rebecca enjoy having a week to hang out as they miss being able to just run next door.
Another one of Christpher and Aaron. Christopher is really great with younger kids and it's sweet to see him playing with Aaron.
Of course, we have fun building sand castles - and not too many pictures though.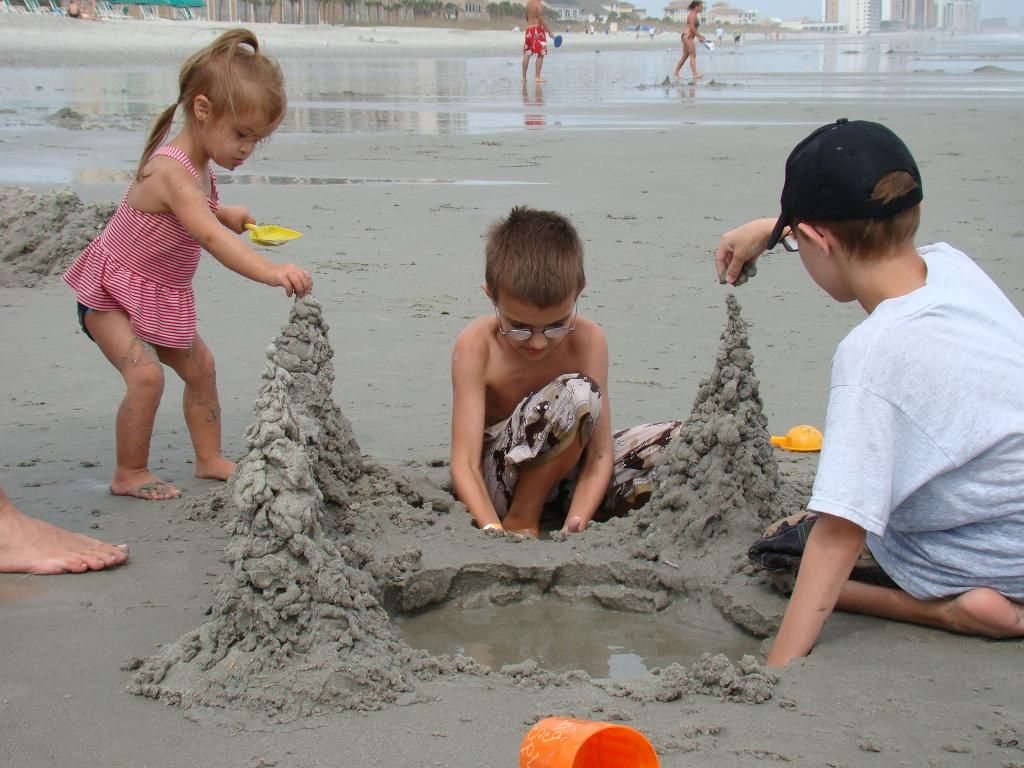 Just having fun looking for shells and stopping for a picture so I can remember the moment. We were down by the "river" (an inlet from the ocean) where there are always lots of good finds. It was a sweet time.
We had a wonderful week and were thankful to share it with our friends. We look forward to doing it again next year.
Blessings
Leslie