Not who  you want to see visiting your house.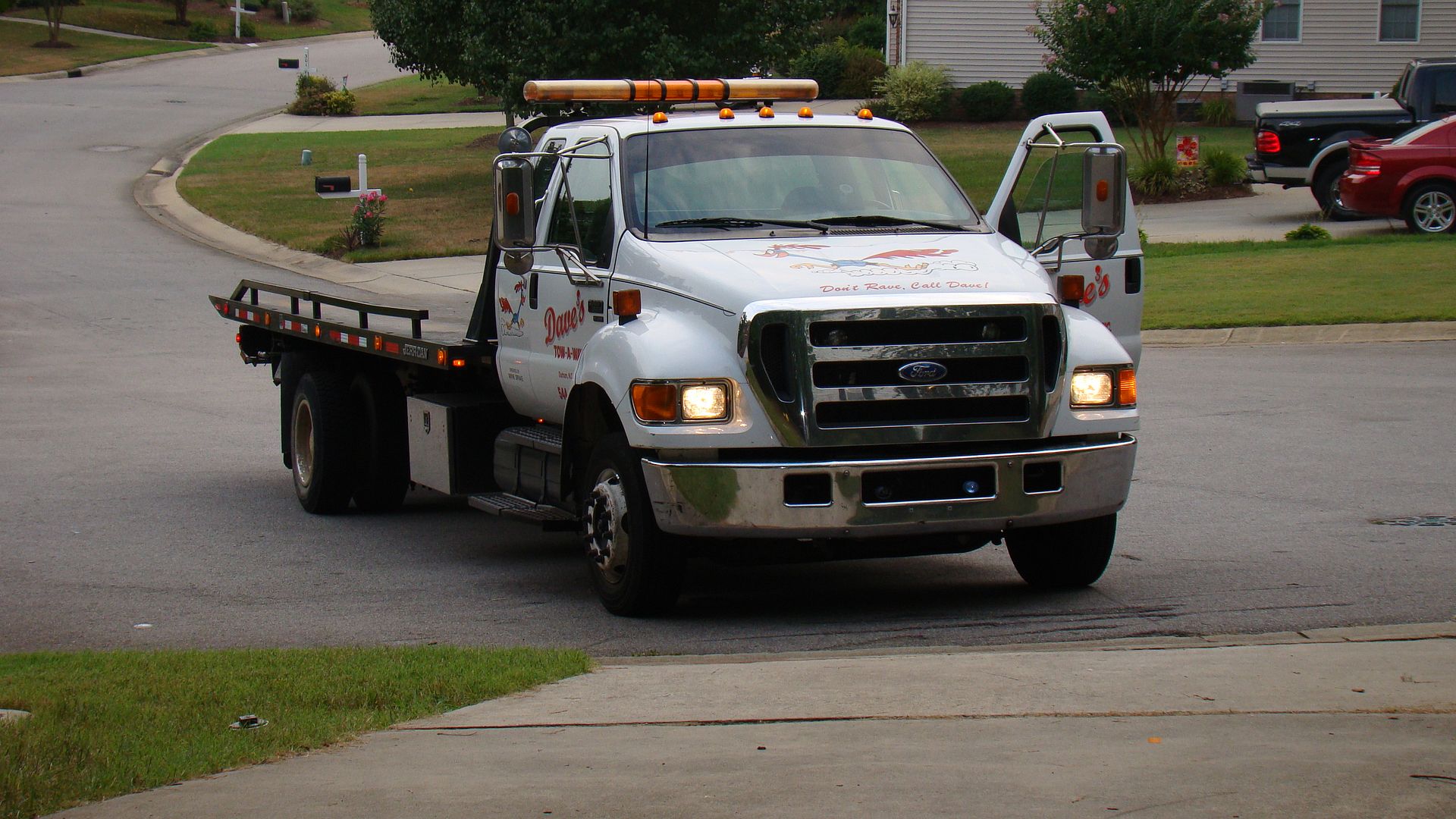 After finding that a light had been left on last night, Roger tried to jump the van.  He had no luck and called AAA to see if they could help.  By the end of the day (he didn't work on it all day), we had no fix, so this tow truck came to visit.
Our van was rolled down our driveway.  (Luckily we live on a hill.)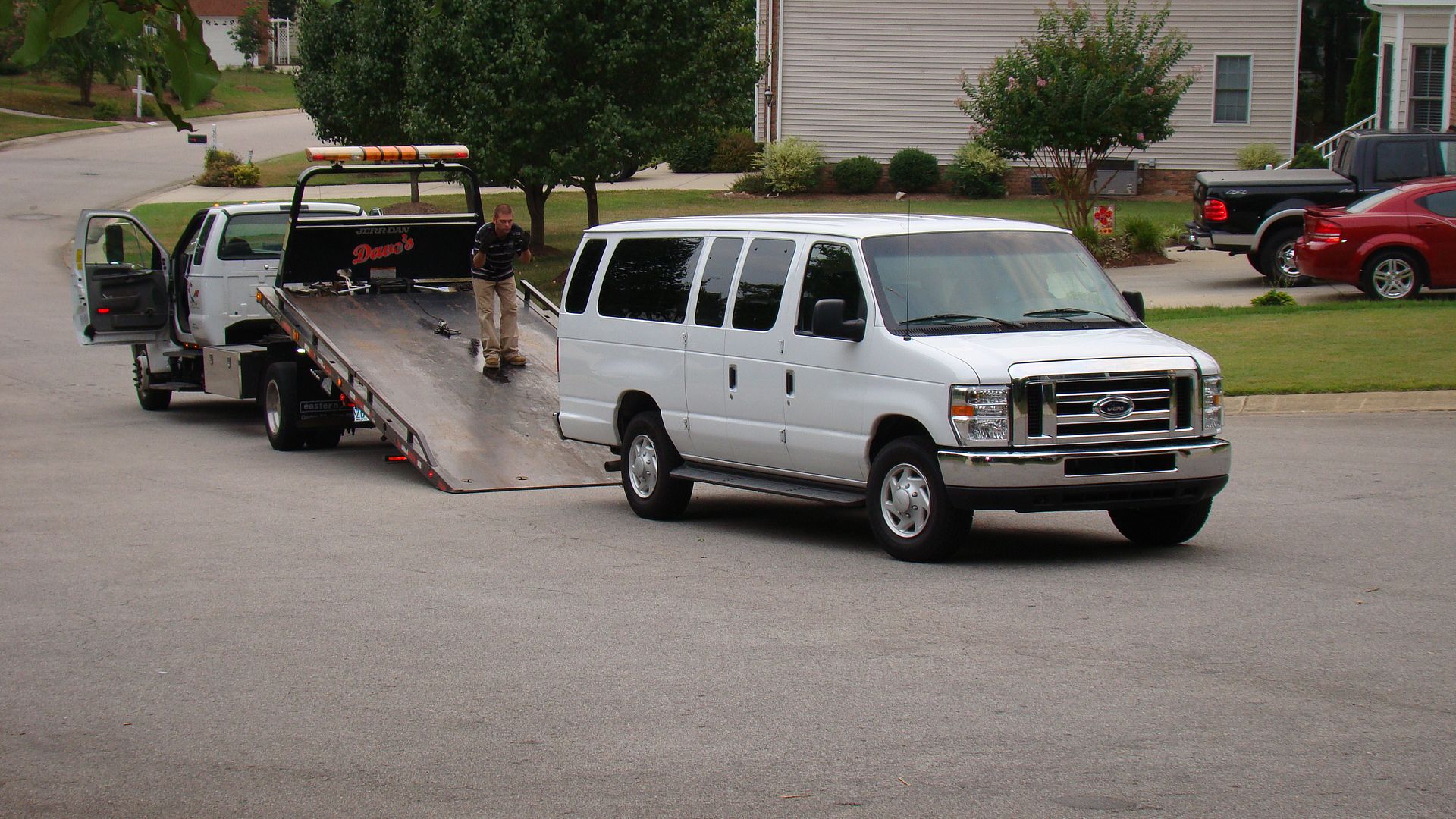 And loaded onto the tow truck while we watche.
Of course we need the big van in the next couple of days for various outings.  I'm not sure what is wrong or when it will be fixed.  I'm hoping it will be a quick and inexpensive fix (are those even an option?). 
Another opportunity to work on patience and trusting God.  (And not a big one either!) 
*** SCRAPBOOK GIVE AWAY ***  If you are a night owl and want to join in - please do.  I want to do the drawing in the morning so one of my kids can pull the names.  I'll probably do the drawing about 9am.  I've got all the names so far who have entered (thank you!!!) and would love to add  another.  :-)  Thank you to all who have entered and to all who are praying! 
More later on the week-end and the rest of the day.
Blessings
Leslie