Today was a lovely day - in more ways than one. The sun was out and it was just beautiful. It started off on the chilly side, but warmed up nicely by lunchtime.
We were up early to head to an event at a local church. Christopher was participating in the 5K and there was also a festival for the family there.
We waited at the finish line for the runners. The boys liked seeing the clock and the place where the runners crossed to get their times.
As Christopher neared the finish line, he had several little boys running along beside him trying to spur him on. He definitely ran a little faster then. lol Christopher is in black in the center and if you look you can see 4 little boys around him cheering him on.
There was a small fun run for the younger kids. Eliana participated with the encouragement of her big sister.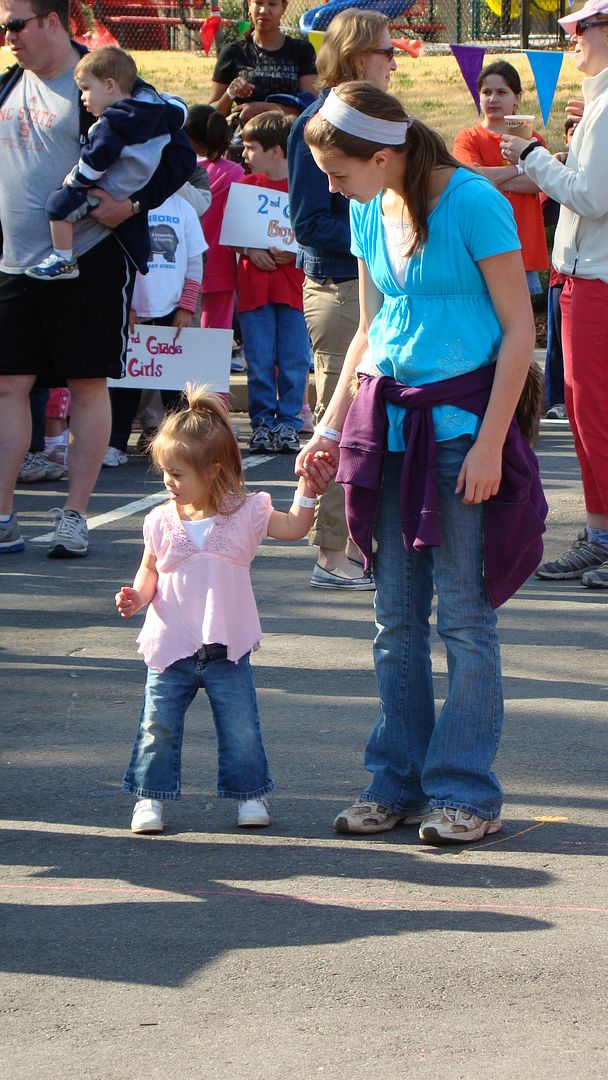 To my surprise, Daniel also ran and really appreciated the ribbon he won at the end.
One of our neighbors attends this church and we enjoyed hanging out with them there.
There were bounce houses for little people ...
and some more suited for bigger people.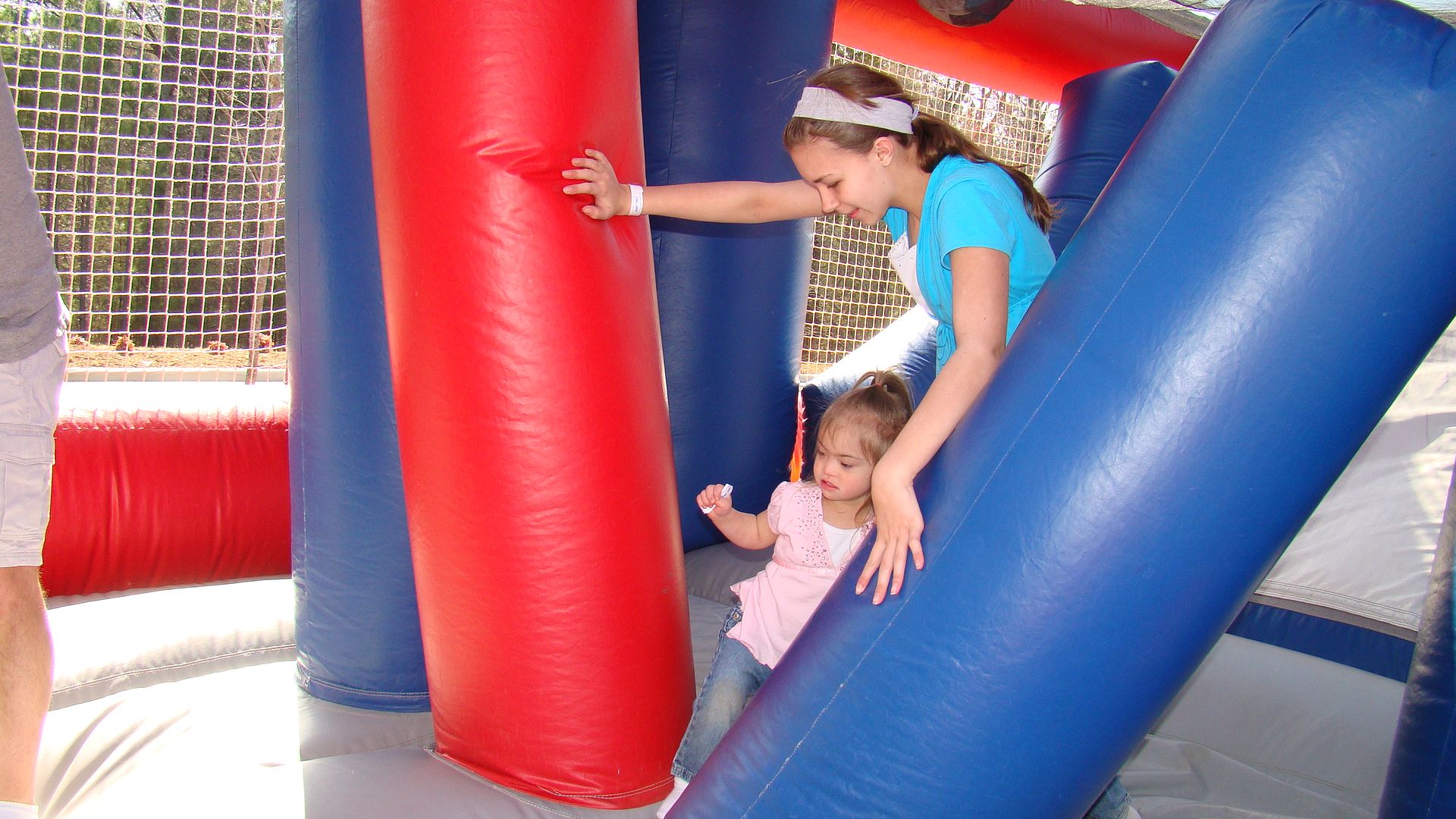 The boys had to remove their glasses in this one which makes things a little more challenging for them. They had fun with it though!
There were even ones that were obstacle courses which the boys like racing in to see who could go through the fastest. It was very hard to get good pictures in these because they moved so quickly!
There was a train riding around the parking lot.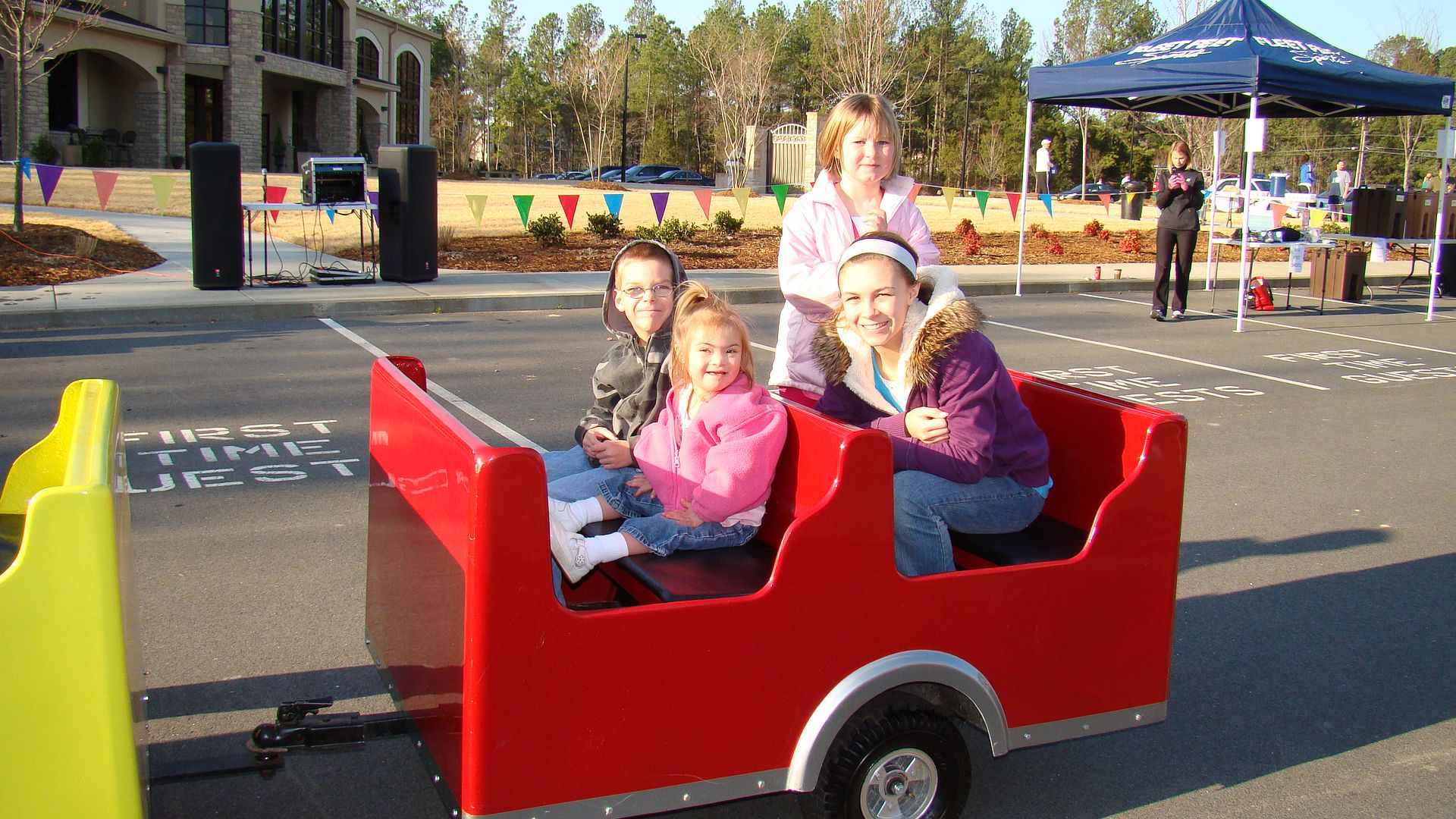 And snow cones to eat. This worked out really well when Joshua tested at 54 mid-morning (and had no idea that he was low). He really was happy to be getting this even though it doesn't look like it. As an fyi, it raised his blood sugar by 100!
There was a baseball pitch that measured how fast your pitch was thrown.
There was also a bungee jumping. This was very popular and by the end of the morning, the line was quite long! This is Rebecca doing a flip.
It was a fun morning and I'm glad we had time to hang out and play.
The afternoon was spent with more time outside for the kids and Roger. I was inside sewing up 5 sets of spider legs (for the play Charlotte's Web that Rebecca is going to be in. If you are local, we'd love to have you come!). I also got some scrapbooking done! I'm journaling on some completed pages and trying to finish up 2006. Yes, I'm that behind. I have done some scrapbooking for 2008. I skipped 2007 trying to get more current. I'm planning to go back, but ... well, you know how it goes. This is a fun hobby, but one I'm always behind in!
Tomorrow looks to be another fun family day. I hope your week-end is filled with fun too!
Blessings
Leslie