I thought I'd share a few pics of what snow in NC looked like for us this week. Don't laugh too hard. Well, go ahead – I know I did. There is sooooo much brown for a "snow day".
The snow began late Sat afternoon. It was first rain, then a snowflake here and there. The children wanted to go out right away, but I asked them to wait a little longer until it was really snow and not just freezing rain. They went out and played – made tiny snowmen and tried to sled. We haven't had a good snow in years and they are just thrilled with any little bit that they can get.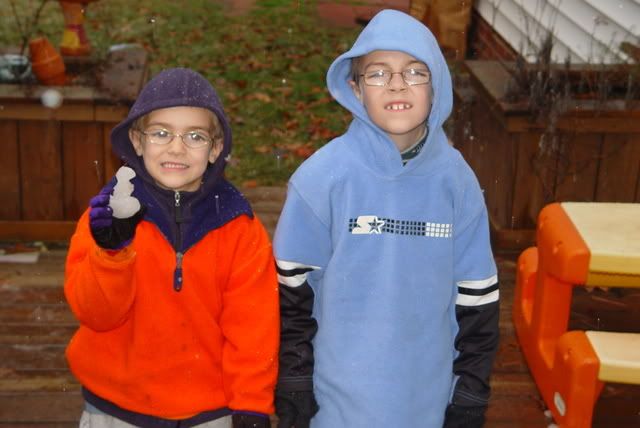 The following day they went out sledding with their Daddy. There is a hill in the woods behind our house with a steep path. It was perfect for sledding. When I looked at the picture I commented that I was surprised that they could sled at all as I didn't see any snow! Roger said that there was a layer of ice on the leaves that made things slick so that it worked like a charm.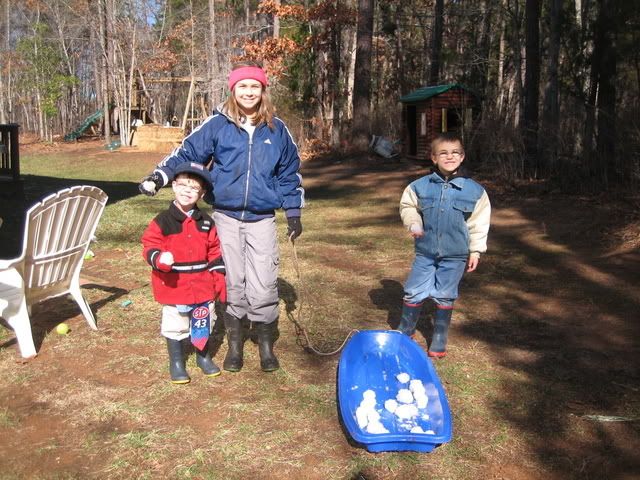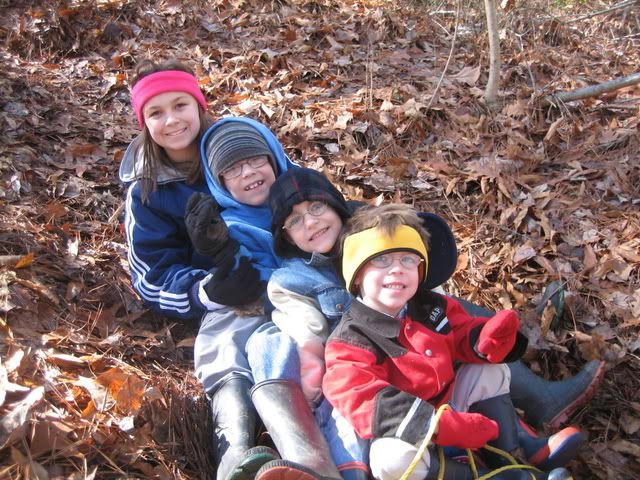 I'm glad that they were able to enjoy the snow – and I'm still hoping we'll get at least one good snow this year. (There are no pics of my oldest and youngest as they skipped the "snow" and stayed inside.)
With love,
Leslie