Rebecca attended a week-long drama camp with two of her good friends. They spent 6 hours a day there working on a play of The Wizard of Oz.
The first day was spent reading lines and trying out for parts. When the girls got home, I could see Rebecca's face through the window - and I could tell she was excited. I could hardly wait to hear what part she would have. As soon as she was in the house, she told us her role was Dorothy! I was so excited for her. The lead! What a fun responsibility! I knew that she would be diligent in learning her lines and working hard to do her best.
On Friday, after a day of dress rehearsals, we picked up the girls and went out for pizza (Mellow Mushroom - yum!). We then took them back to the church to get ready for the play.
We went to a park with the younger children for a short while before heading back for the performance.
It was wonderful!!! I wish I could share the whole thing here. I am proud of the hard work that they did and loved watching it. Here is our beautiful Dorothy!
After the play, I had some parents ask if I had helped her with her lines. (I hadn't.) I think I offered - but didn't really seek out to help her. (I was trying not to feel guilty for leaving her on her own - but it was obviously fine!) I just trusted that she could do it - or that she would ask for help if she needed it.
The whole cast was great! This is a photo after the play. (Loved hearing their excited screams after the show was over and they headed to the back room. I only heard b/c I followed and wanted a photo!)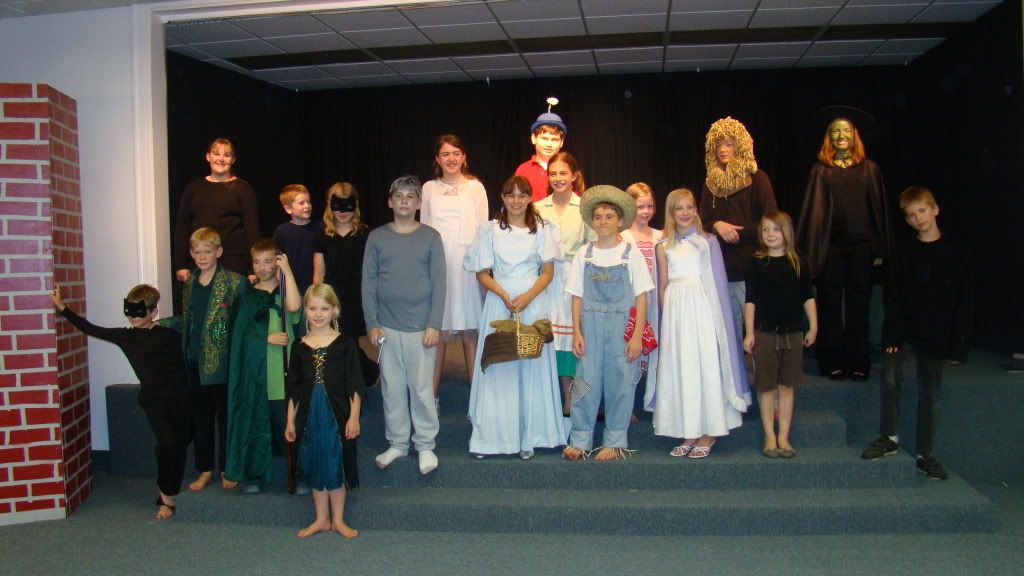 Afterwards we stayed for a reception and everyone enjoyed the treats. Daniel loved the pumpkin bars, though he didn't want a fork. (???)
A little messy without a utensil.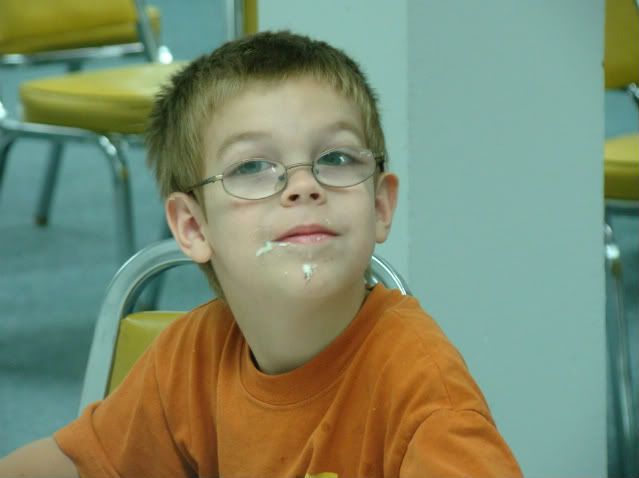 Rebecca had a wonderful time and has mentioned to me a "few" times that she would like to do this again. I know I'd like for her to be able to do this again too. Even Daniel asked the following day if we could go again and see the play. He didn't understand why they just did it one time.
We celebrated the following day with the special plate.
Blessings from a proud mama,
Leslie