Well, I thought I'd blog more over the last week while we were on vacation - but it didn't happen.  Our connection was very limited so I just stayed off the computer.  Not a bad thing to do while on vacation either.  I'll be playing catch-up for awhile though.  Here's a look at what we've been up to.  (Pictures to come!).  We left last Friday afternoon for an out of town volleyball game in Fayetteville.  (They won!)  We went from there to the beach.  Wonderful weather!  We arrived home last night about 1am. 
Early this morning (Thur), we had a field trip and picnic lunch.  Quick run to the grocery store.  Laundry.  Made a large fruit salad to take to a banquet for tonight.  Christopher was inducted into the Homeschool  National Honor Society.  Tomorrow we leave very early for another college tour.  We'll be gone for the day while Roger is home with the rest of the gang.  Saturday, Christopher is taking the ACT and Rebecca and I are going to the consignment sale.  Next week we have a birthday - and I need to get busy planning a party!  Just a few of the highlights.  :-)
Now, on to the co-op from last week.  We spent this co-op on the next 4 chapters of the book (5-8).  We picked 3 topics and it was really too much.  Two topics really seems to work better in this format.  Each person can take a topic to focus on.  It also helps to have one before and one after snack.  We observed this in the past and this was a good reminder.  It was fun - but we went over on our time.
Our first topic was flags from chapter 5.  We had a formal presentation on the flag from two Civil Air Patrol members.  The children were fascintated and loved watching them display the flag.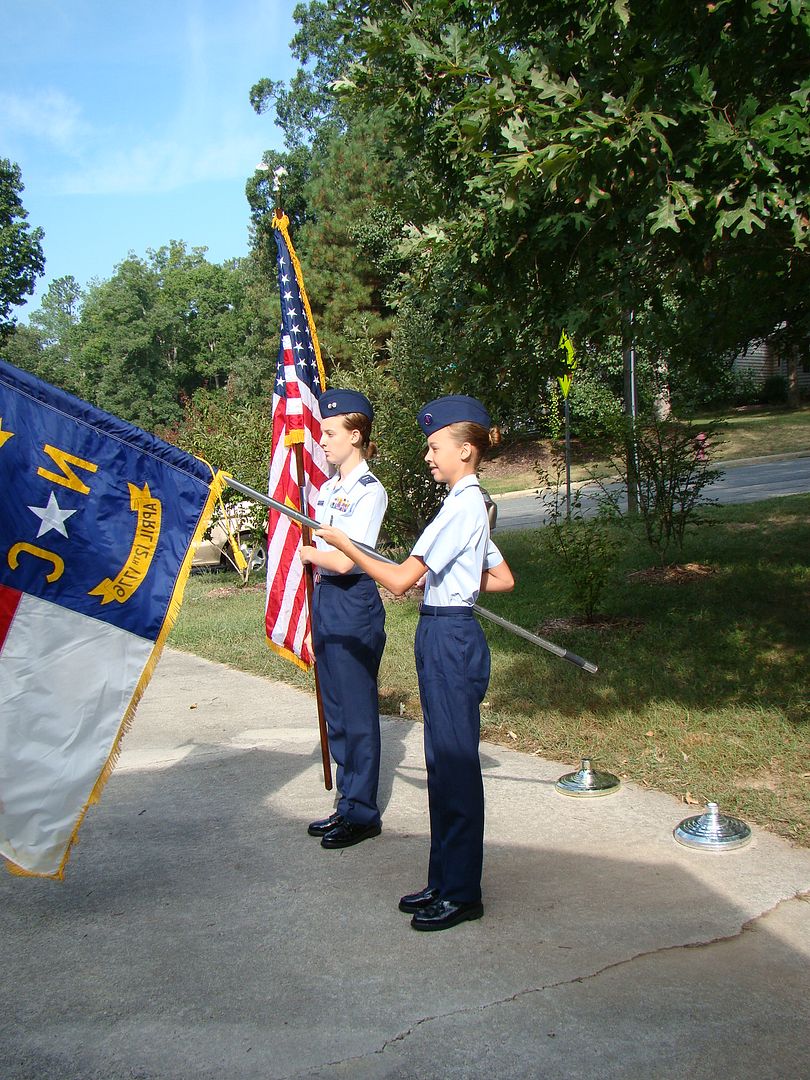 They learned about flag etiquette.
They also learned that each fold of the flag symbolized something important to our country.
Each child was asked in advance to prepare a short presentation on another country's flag.  They each brought a picture and stood to tell something about the flag - what the colors or symbols meant or something interesting about the country.
They also looked at various pictures of the US flag over the years.  They each held a small picture of the flag and noted its appearance and then lined up in the order each flag flew for our country.  (No pics, sorry)
Next it was time for a snack.  We had similar foods to last time and also played a quiz to guess the foods.  This time, the quiz was based on the health properties of each food.  (I can post specifics if anyone wants them.  They just aren't on the computer that I'm currently using.)
Our next topic was Benjamin Franklin.  I covered a lot of information on him in last year's co-op and so this time we decided to focus on his weather experiments.  We demonstrated different weather measuring devices like a weather vane.
A thermometer.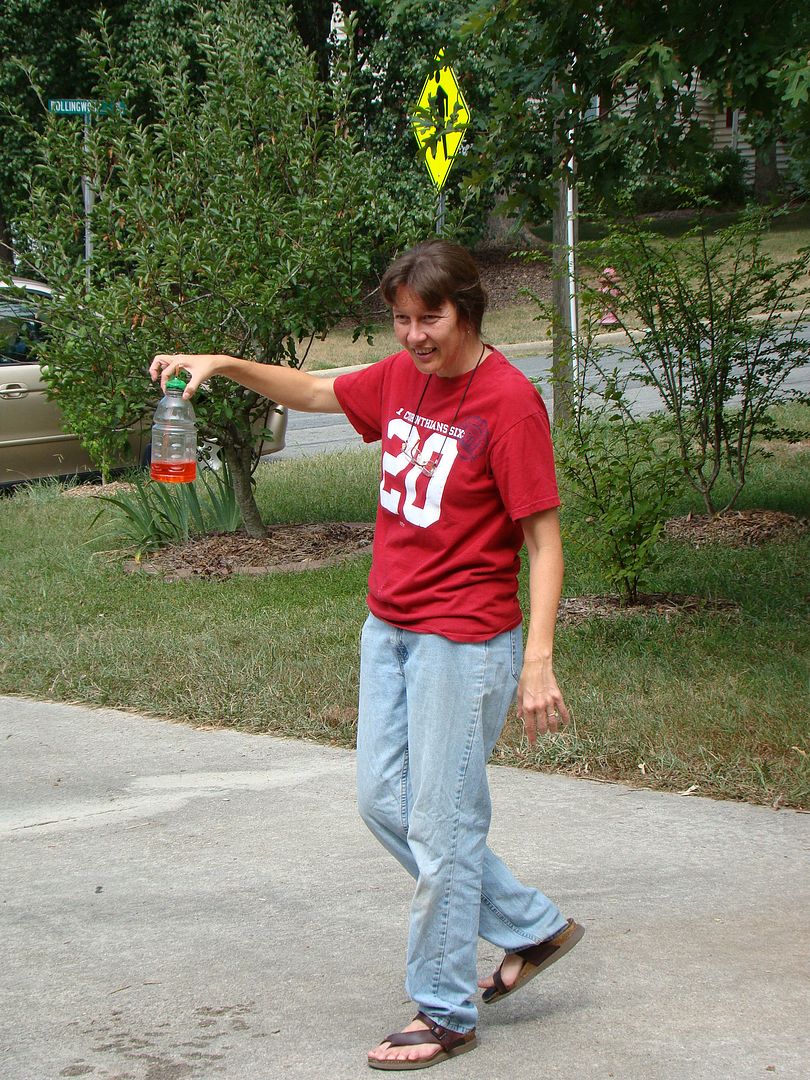 Then the children made their own barometers to take home.
Our last topic was  Physical Conditioning.  We had talked some before our snack on eating healthy and now it was time to talk some about exercise.  I explained briefly the Presidential Physical Fitness Challenge.  There are 5 catagories in which you must compete in order to earn the award.  There are also 3 different levels or challenges.  Each of the levels is based on age and gender.  This is open for students ages 6-17.  We demonstrated and had the children work in 4 of the 5 areas.  (We did not do the 1 mile run.)
The first was a curl-up (sit-up).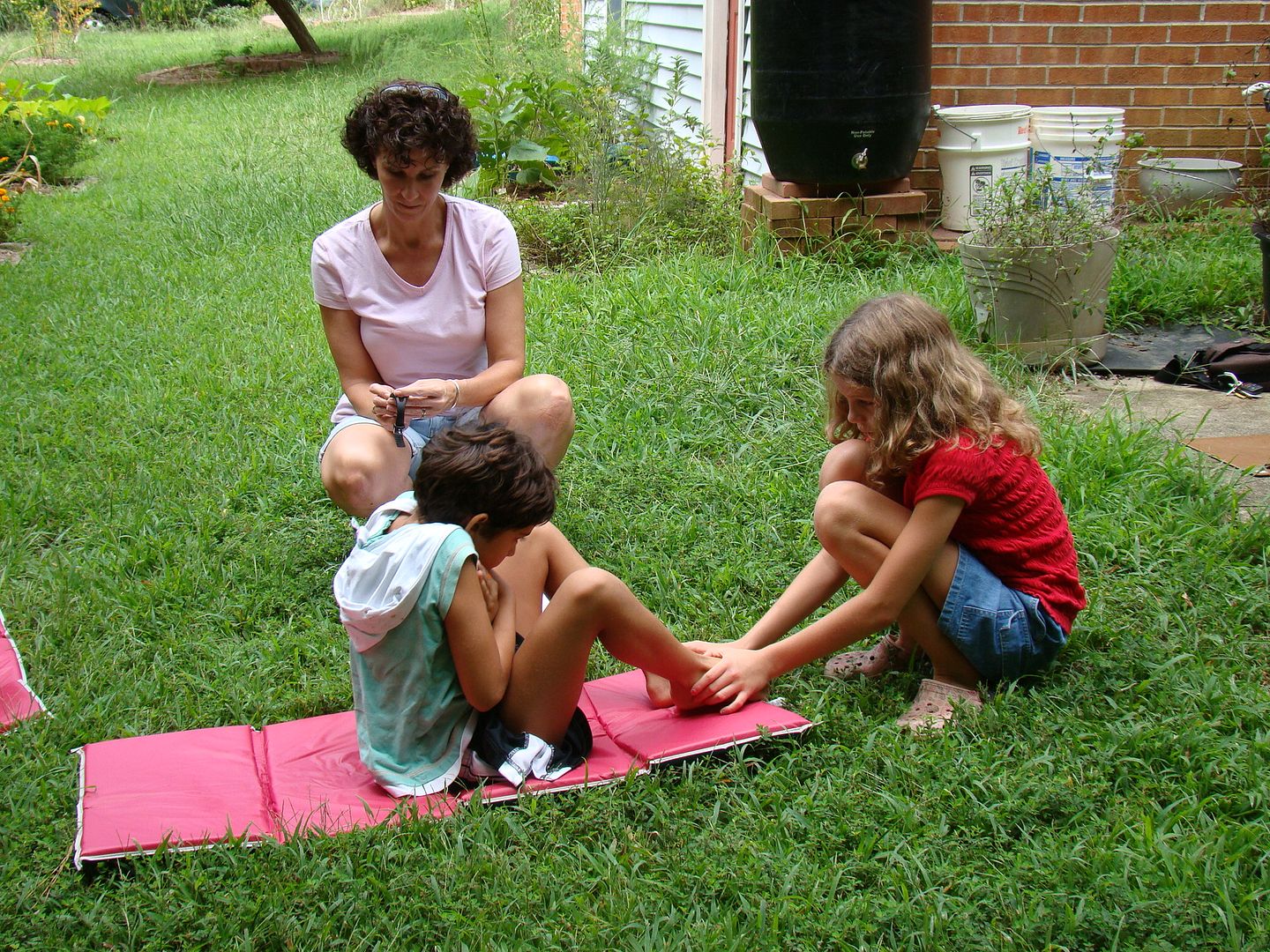 The second was a shuttle run.  You had to run 30 feet and pick up one block.  You ran back and place the block outside the line.  (No throwing!)  You did this a second time to finish the task.
The third area was either push-up, chin-up or flexed arm hang.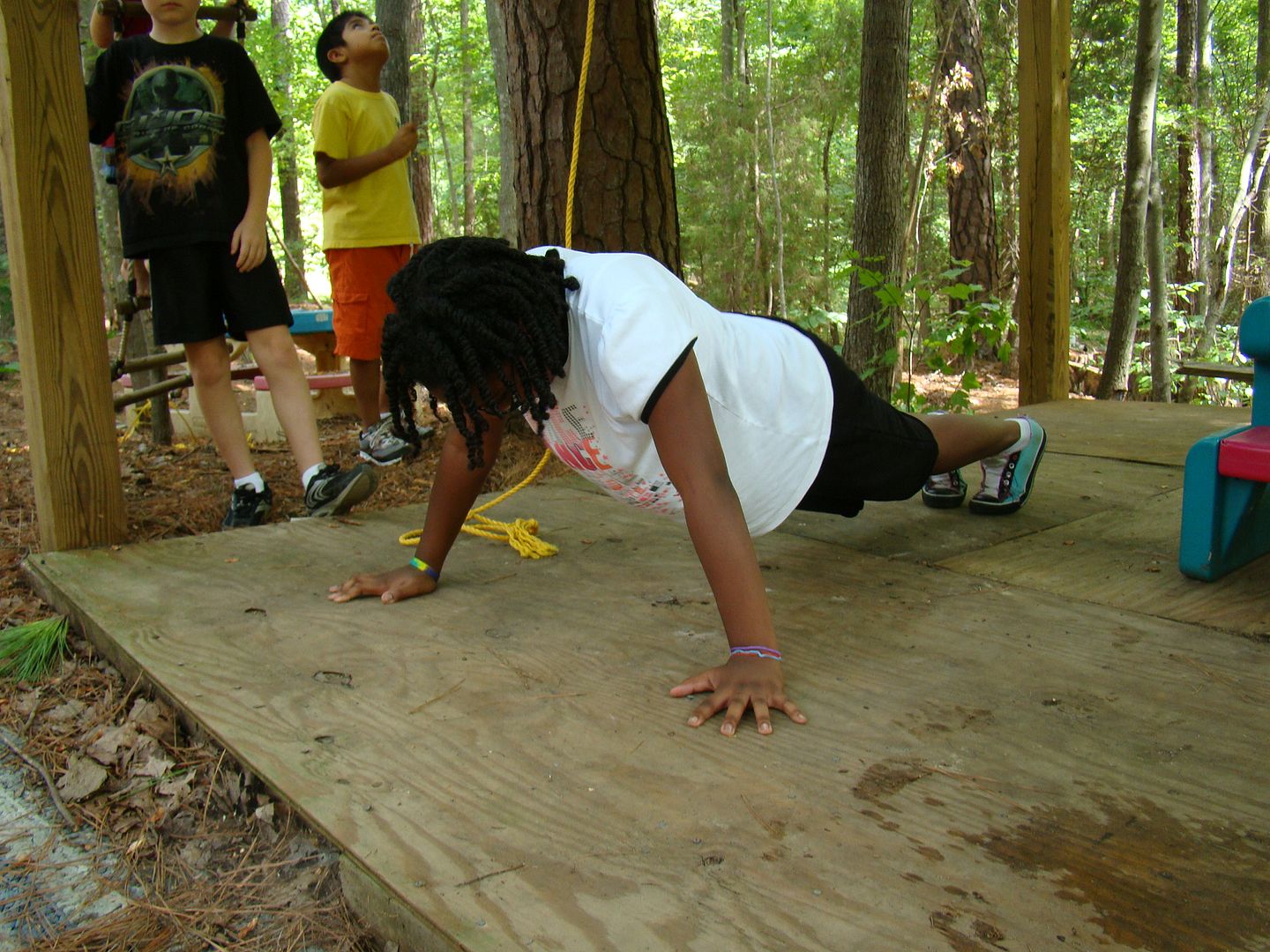 The last was a v-sit (stretch).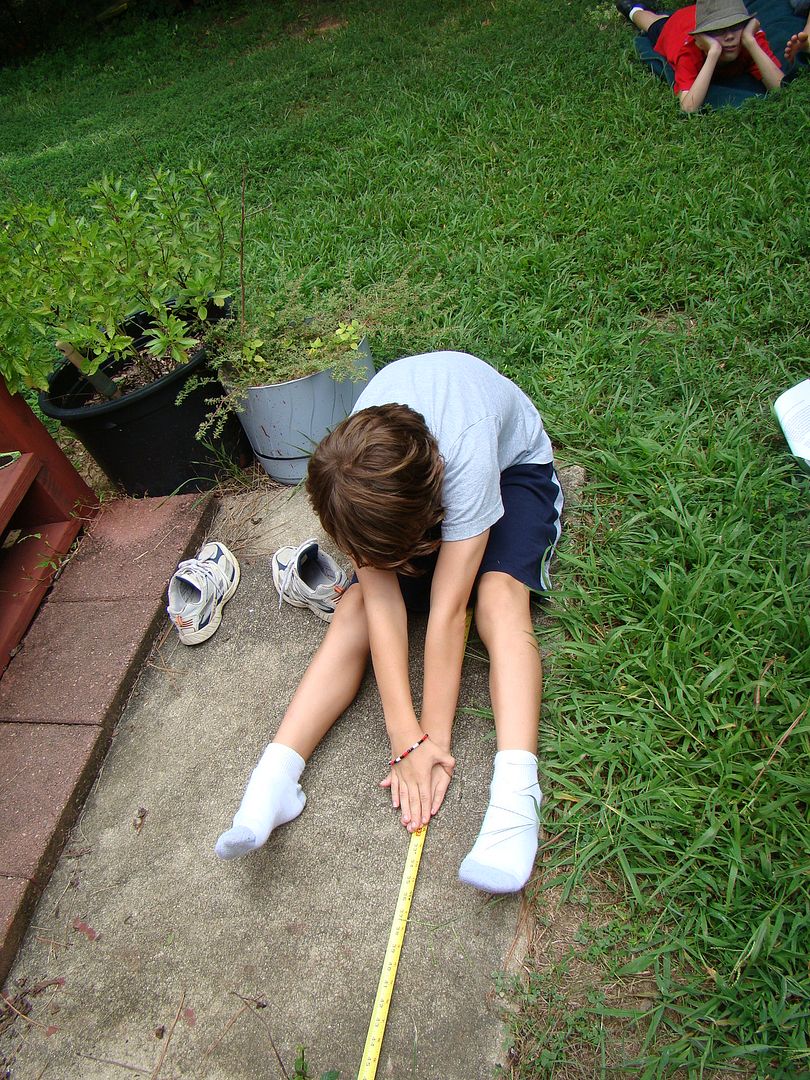 For more information, you can visit their website.  
It was a full and fun morning.  I love this style of learning!  Looking forward to our next meeting - next week!  I'm off to sleep now as morning is going to come wayyyyyy to early tomorrow (5am!).
Have a fun day!
Leslie