Today with our FIAR group we visited the
Duke Lemur Center
. It was a cool (for the south in September) day - just perfect for an outing. We split into groups based on the children's ages. I had 2 in the oldest group, 1 in the middle group and I was in the youngest group with other 3. That left Joshua in a group without anyone in his family. I had several sweet friends who had said that would help keep an eye on him. He was comfortable with it too. We checked him just before the start of the outing and he did just fine. He took his kit and supplies with him, but thankfully didn't need it.
We learned about lemurs - who come from Madagascar.
We learned about the different types of lemurs. We visited both some nocturnal ones (in darkened cages) and those who were up in the day like us. The lemurs are really cute! I love watching them jump! They are social creatures and live in family groups.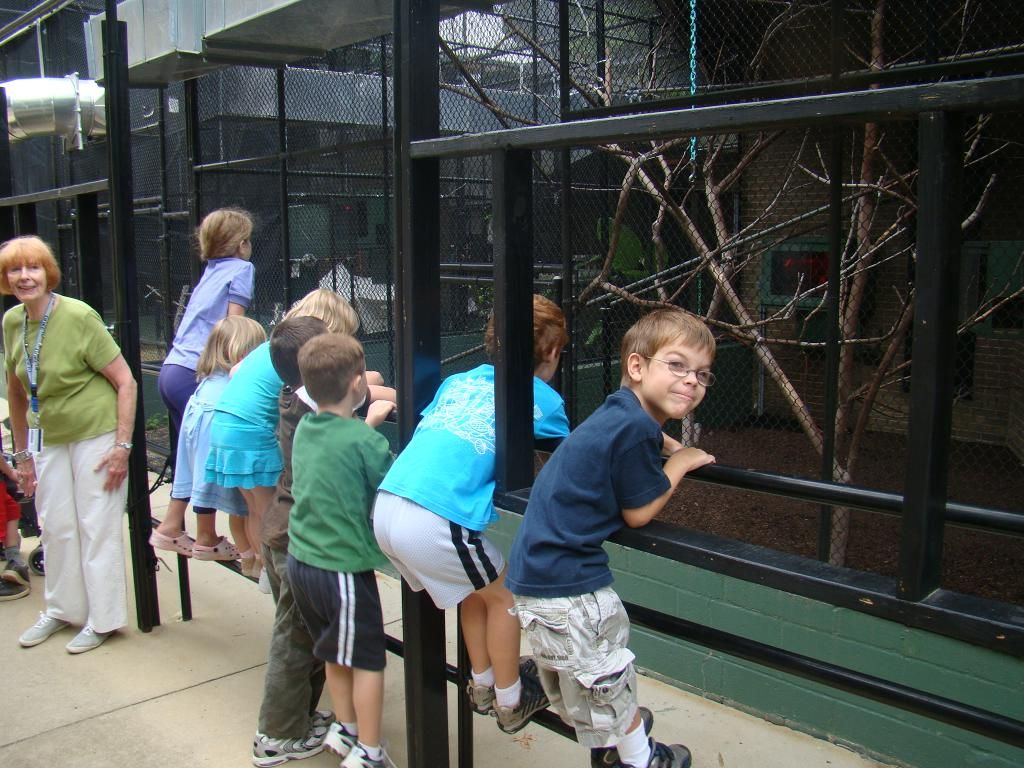 We also saw a short film that explained more about what type of research is being done here and how the lemurs are cared for. This is quite an interesting place. If you live nearby, you can call to schedule a tour. He said that no group is too small.
After our outing, we went to a nearby park. We just played, talked and ate lunch. It was a relaxing time and so nice to be back with friends - both new and old. Even a little sprinkle did nothing to dampen the fun. (Though it did mean that I put away my camera and got only a couple of pictures here.) I did get this cute one of the girls though.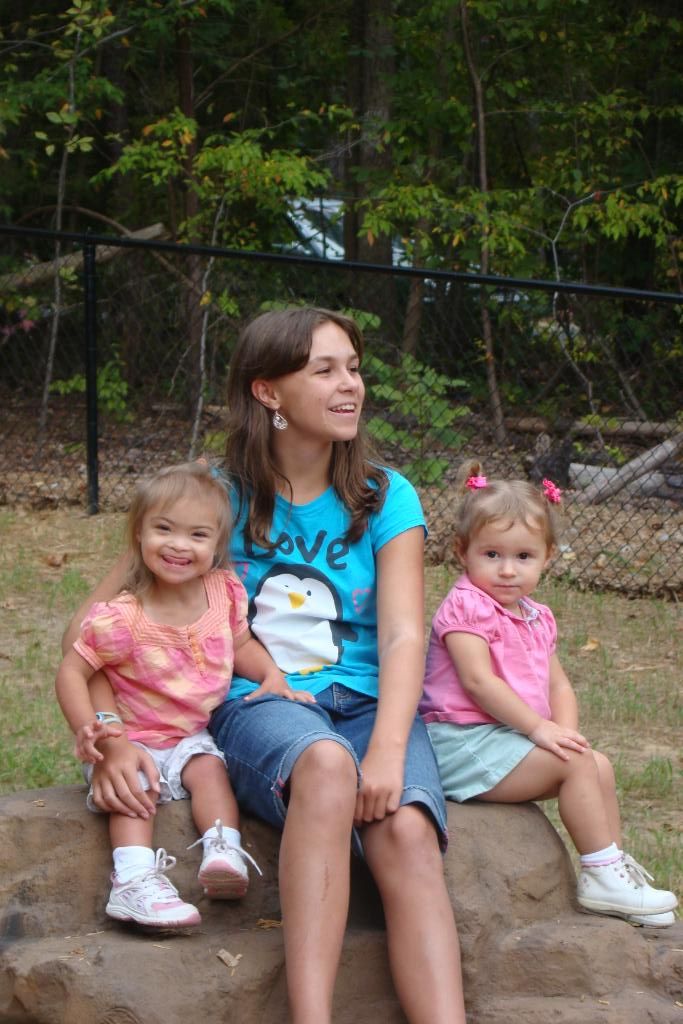 A fun day with our friends. I'm thankful for time to spend with friends learning and going on field trips. I love field trips!
On an unrelated note, tomorrow we go to hear the results of Isaiah's testing. I would love prayers for our hearts to hear the news and be ready to do what is needed to help our wonderful son. I'm expecting it to be a little hard - you never want to hear that anything is wrong. I know that there is something going on and I'm eager to know exactly what we are dealing with. I'm not sure when we'll update on this as we learn and deal with the news.
Blessings
Leslie