We had such a fun time at the beach last week and I wanted to post a few pictures. We debated off and on for days about whether or not to go. It looked like there might be bad weather due to a hurricane. As it approached mid-week, we decided to go for it and hope for the best. Well, the weather was delightful!!!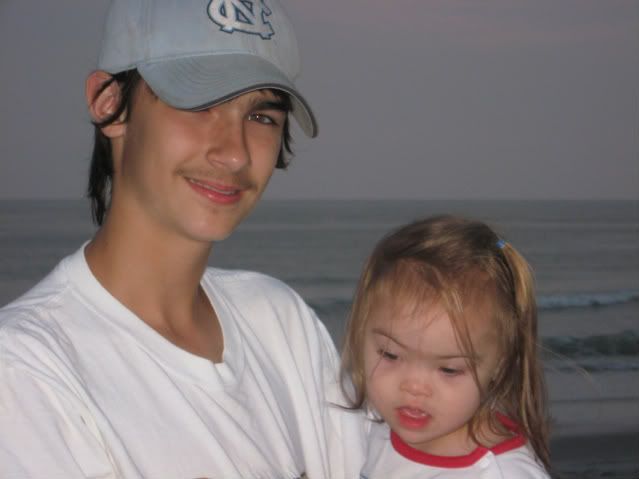 We loved being out on the beach. All of the children enjoy the sand and water. Even Daniel has gotten better with the feels and textures. His favorite thing to do this week was to gather shells. He was able to identify the ones that he found most frequently too which was fun.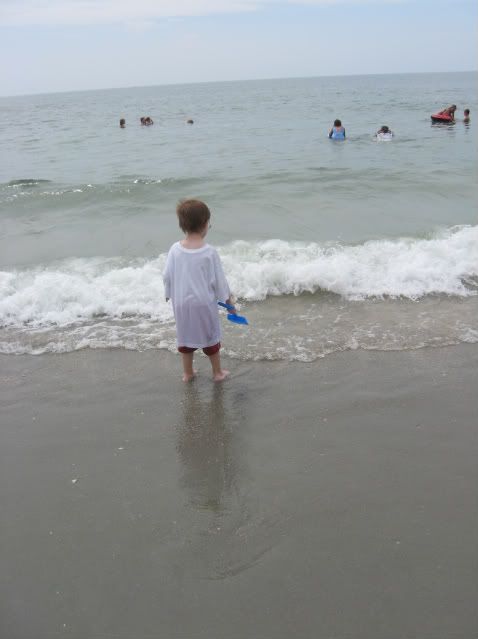 We spent time playing in the sand building sandcastles and digging for fun.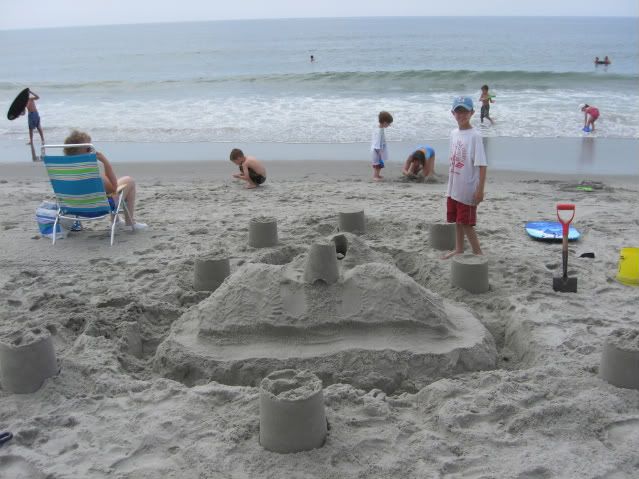 Eliana liked helping in any way she could.
We played in the ocean. The oldest ones liked to boogie board.
Eliana liked the boogie board too.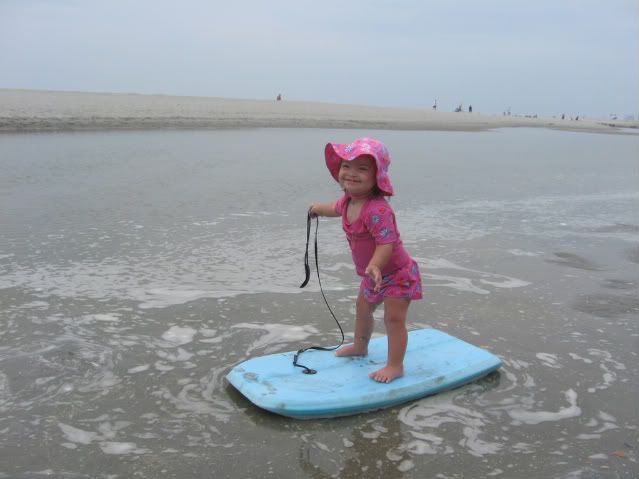 We tried to get a group shot. :-)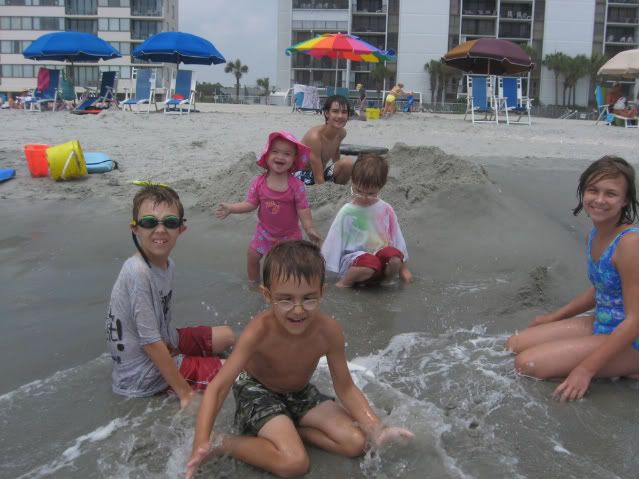 Eliana gave our time at the beach a thumbs up!
Blessings,
Leslie