On a whim I decided to do a little bit of fun with Cinco de Mayo. I was inspired by this website. I set things up the night before and just decided we would do what we could with it by putting some activities in a center.
Some of the things we did today was locate Mexico on a map.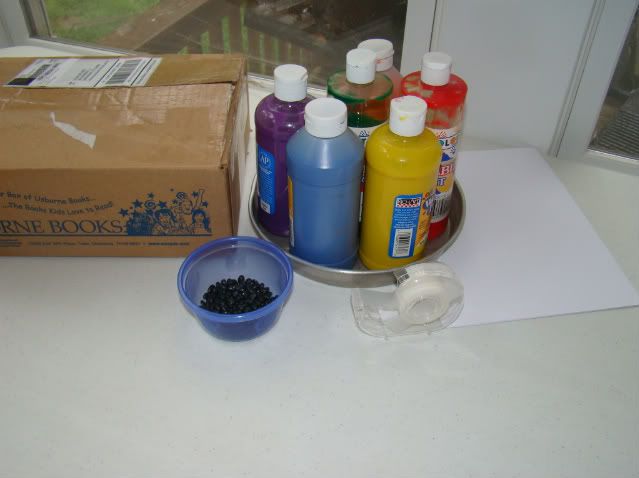 We talked about the Mexican flag and the meaning behind the symbols and colors using information from here. Then the children made flags using torn construction paper. One of my boys was insistant that he couldn't tear the paper and went to get scissors (and it wasn't the child with sensory issues!). He did manage to tear some though after some coaxing. I thought they turned out nicely.
We talked a little about the history of the holiday. I read some information, but would like to do a better job sharing this information. Here is a link some of the history.
We also did an art project using "Mexican jumping beans". We taped paper into the bottom of a box. We then dipped beans into thinned paint and dropped them on the paper. You then shake the box for 30 seconds or until you tire of it and you end up with an original and lovely picture.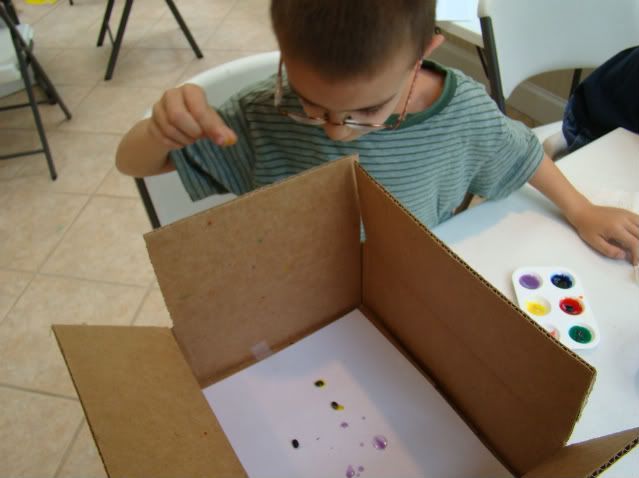 Our little cutie pie just hanging out.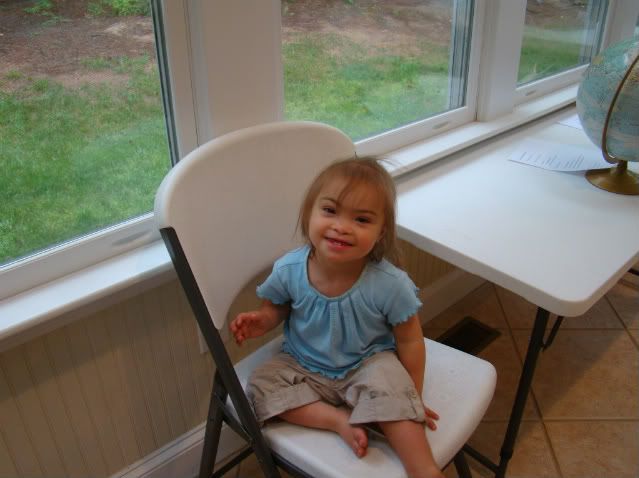 For dinner we of course had some mexican food. We enjoyed a Cinco de Mayo casserole, refried beans and cinnamon/sugar chips with fruit. It was delicious! I forgot to take a picture of the food, but do recommend you try this easy and yummy recipe if you like Mexican food.
Thanks to the internet and others posting their great ideas, we were able to have fun with a holiday that we don't typically enjoy. We were able to do some neat things because others were willing to share their hard work. I'm thankful for that as creativity and running on the spur of the moment as I so often do, dont' always mix.
I think we need to try this more often. Or at least try it again sometime in the next year or so. lol You know how things go sometimes.
Hope your day was fun too!
Blessings
Leslie