It was time again for our co-op. We are meeting every other week. We go on field trips during the alternate weeks with our FIAR group. So each week we look forward to this day as a fun hands-on day of learning with our friends.
Our book for this co-op was Cowboy Charlie. It is a true story of an artist who painted beautiful pictures of the West. The story tells of how he went out west, learned to be a cowboy and was friends with the Native American people.
Our day was wet and cool, but that did not dampen the fun had by all. Some of the children dressed up.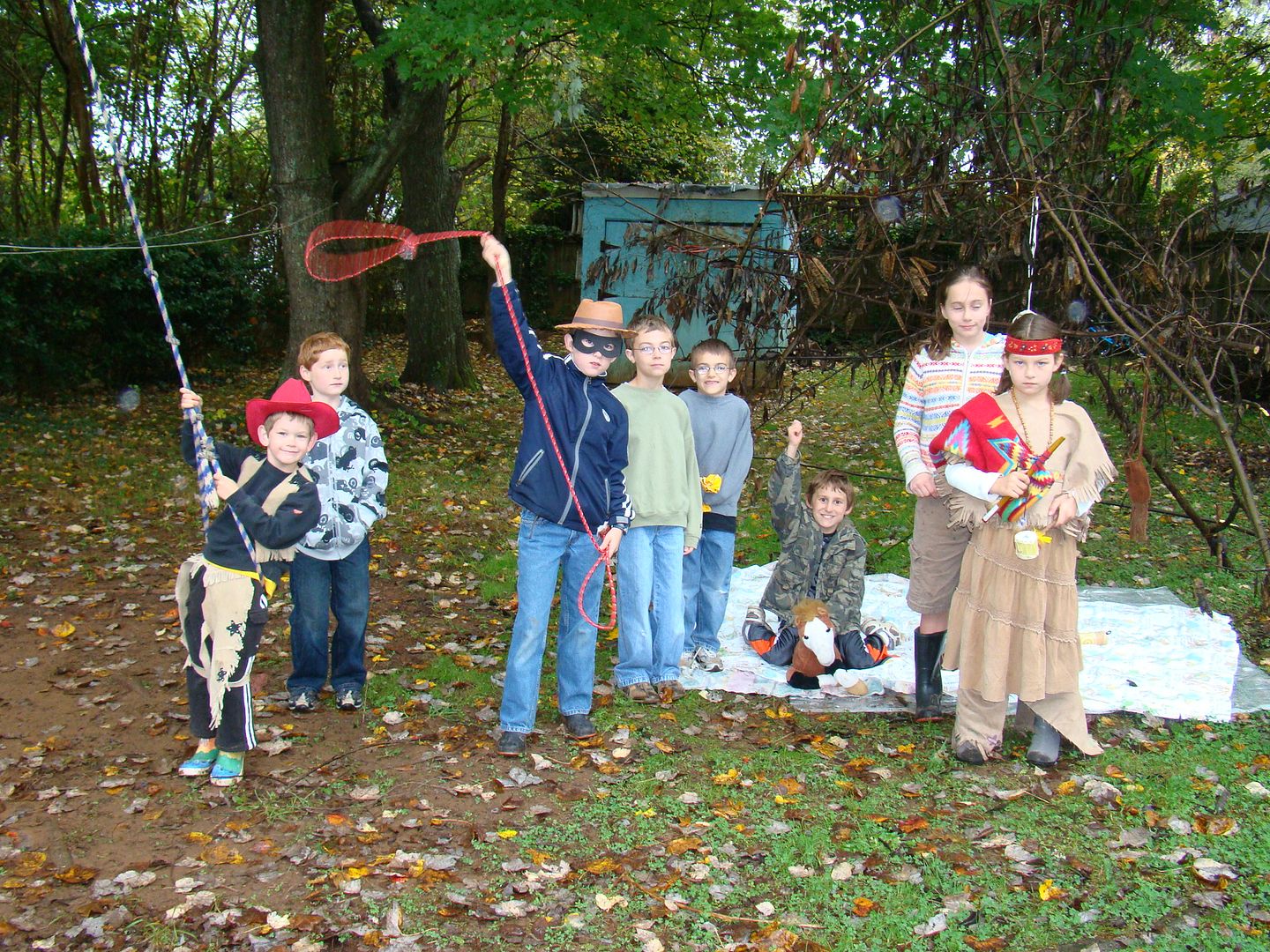 Can you see the teepee made from branches? The circles on the photo are raindrops.
We read the story to start the day.
The children were then given passports of various historical characters.
There were pictures and some facts on the front and more details on the back.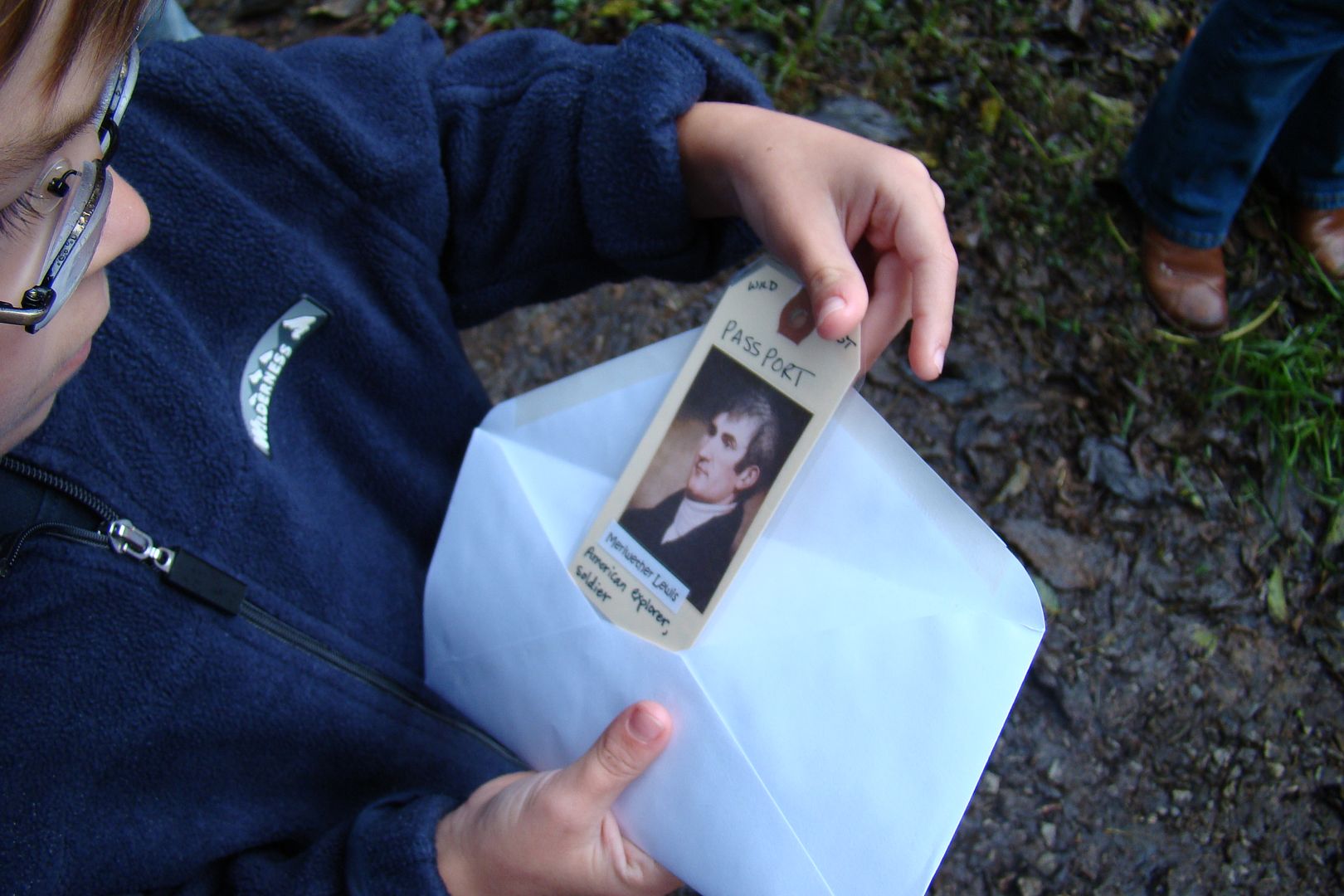 It was fun to hear the stories of the people from the past.
Sometimes the characters were a really good match. lol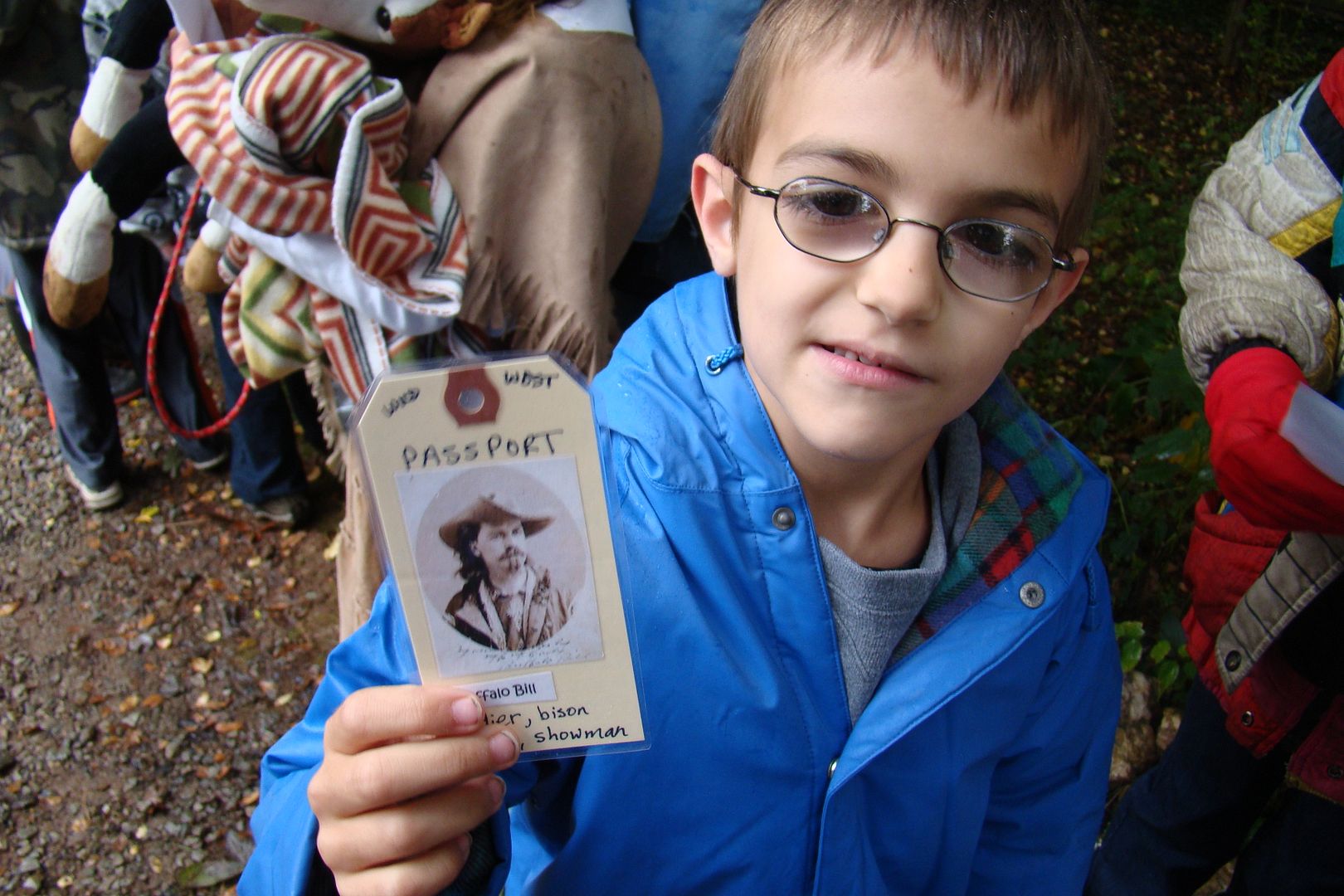 They travelled around the yard and listened to stories about these people.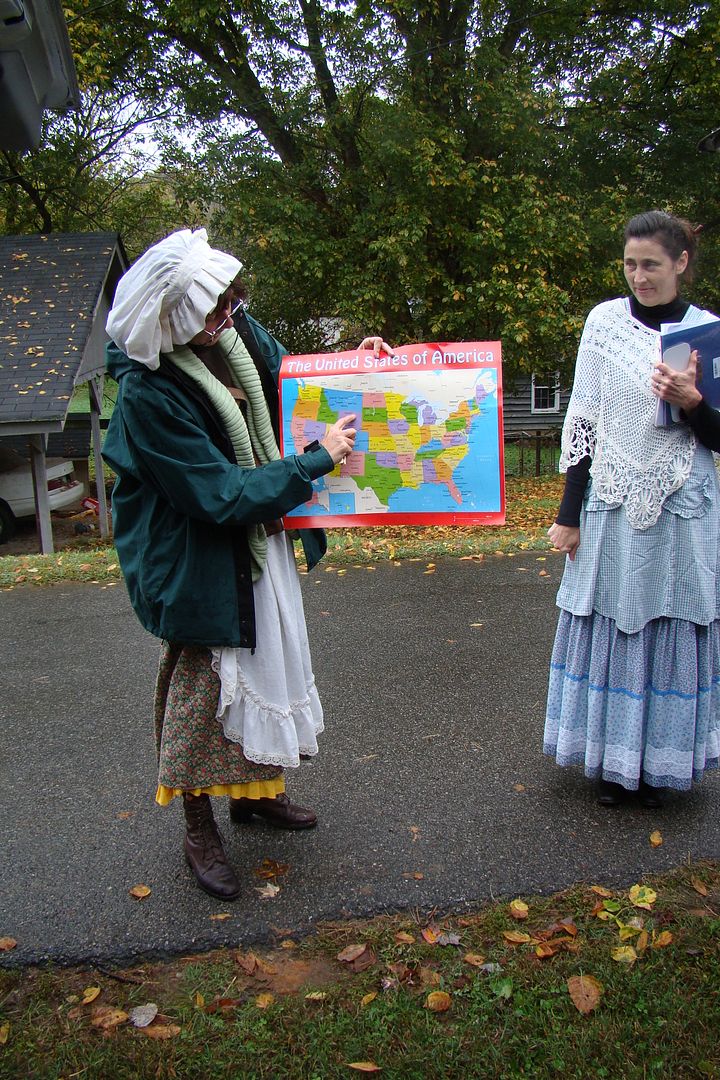 They came to a table filled with interesting things ... a turtle's shell, claws from a hawk and an owl, various bones, precious stones including fool's gold and amethyst. My boys really loved seeing and touching these things!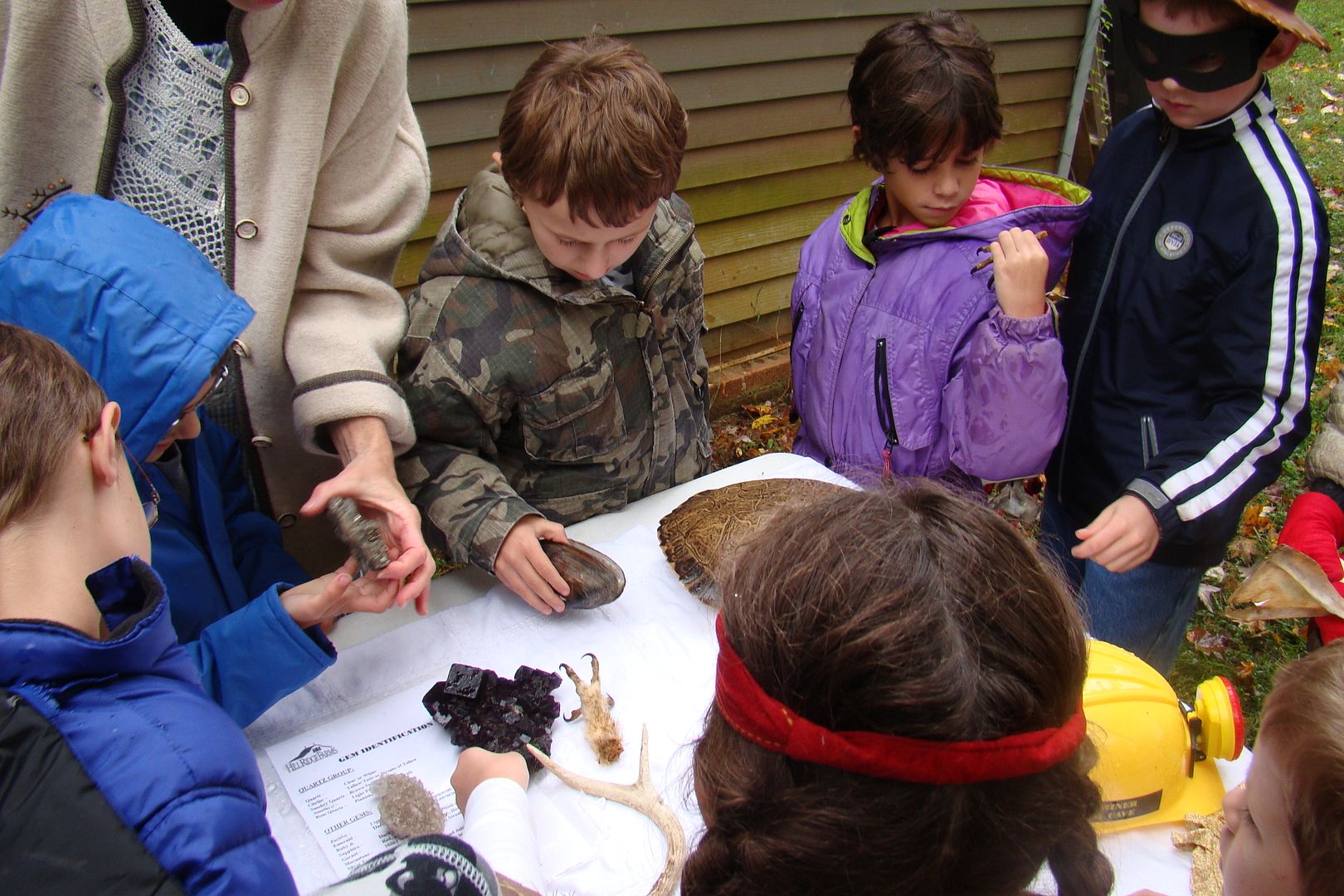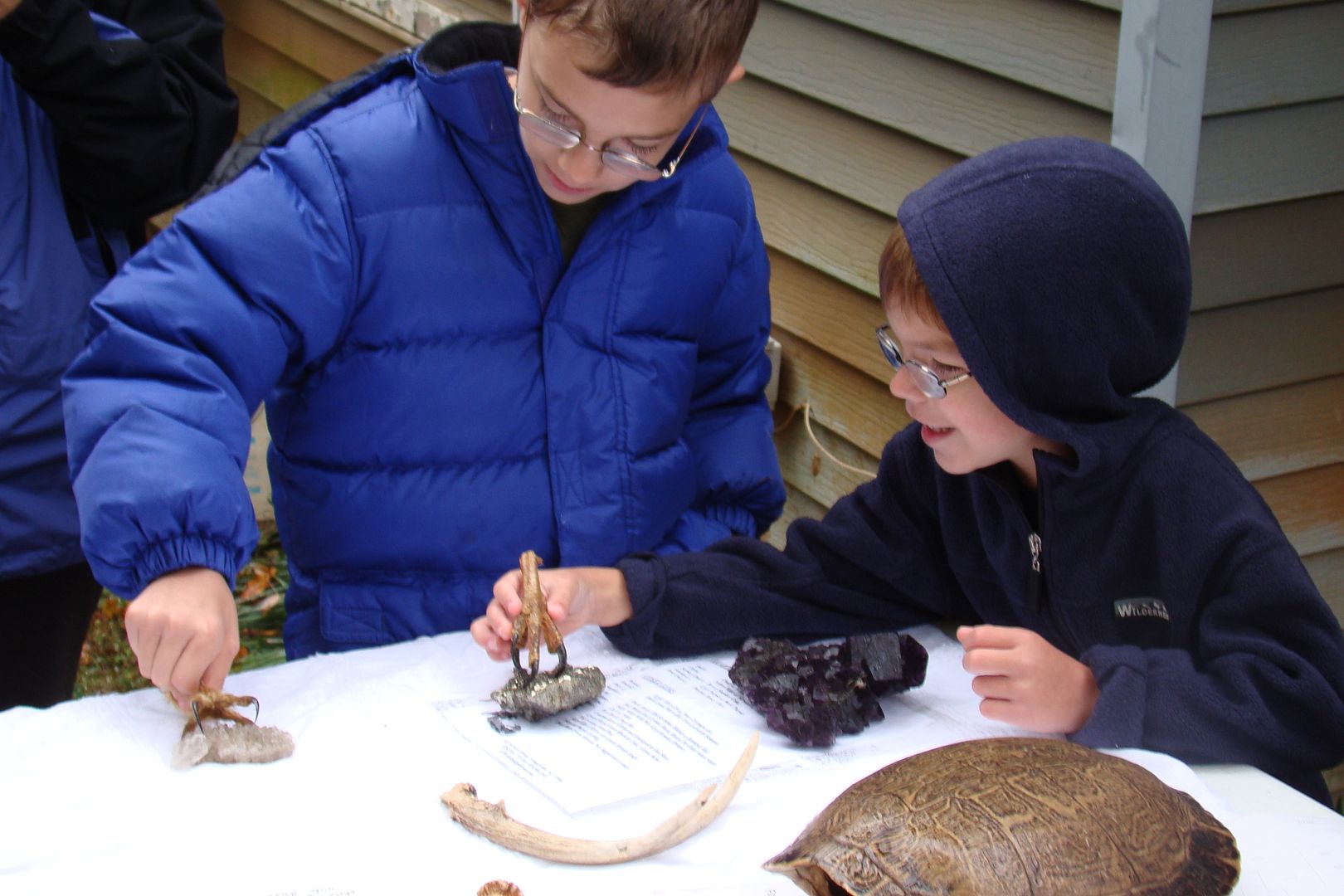 Eliana and her friend Julianna always have fun playing together.
The children took turns trying to rope the steer.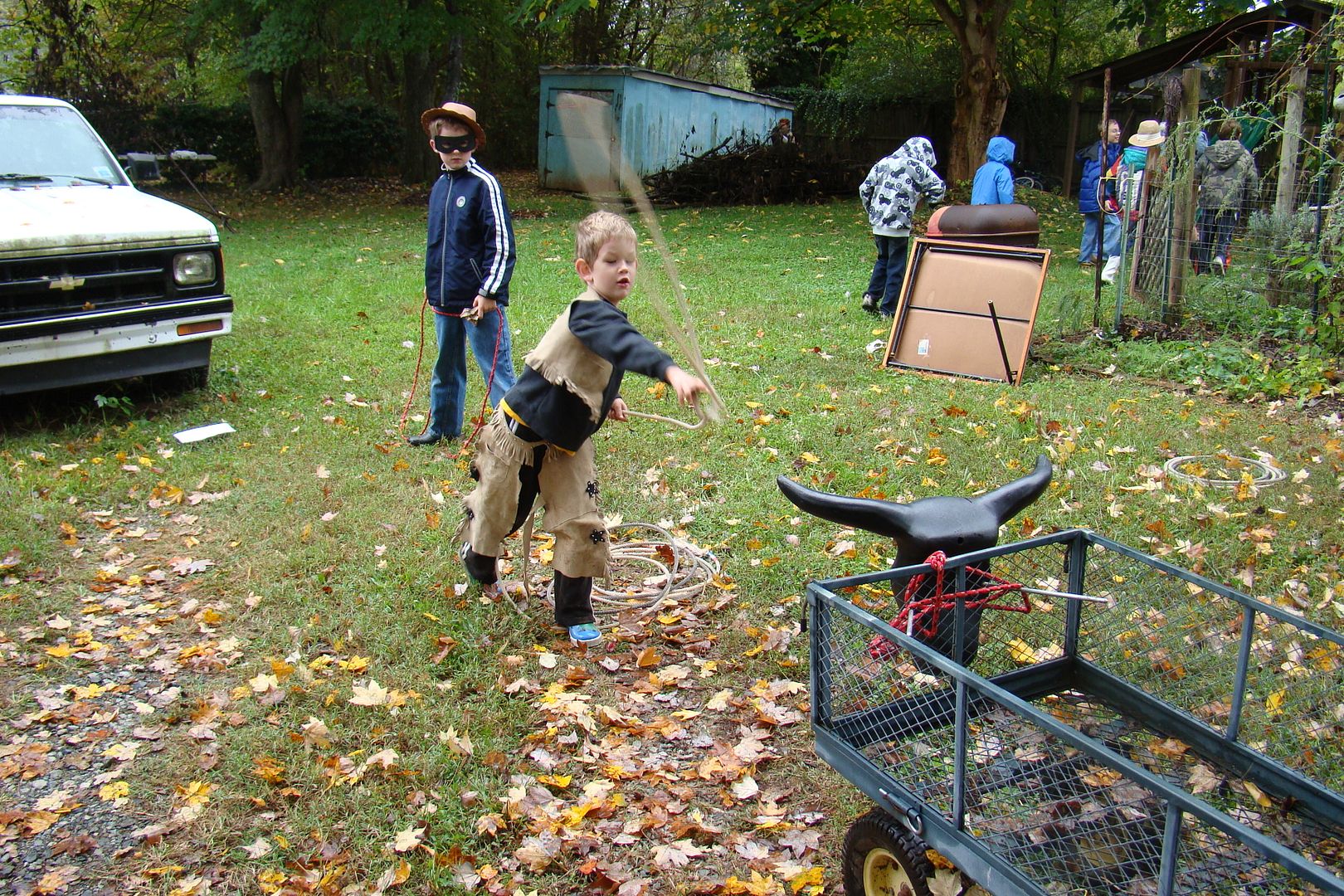 This was supposed to be our snack site complete with water to pour from the kettle, but the weather drove us inside.
The children learned about the stars and God's story behind the constellations. They each had a hands-on poster to work with as they were learning.
We finished the morning with a yummy snack from our sweet hostess!
Thank you Lynn and Vivian for a wonderful morning! I love this co-op and can't wait until we meet again.
Blessings
Leslie