I've been putting off this post. I knew I wanted to reflect and this past week has been super busy with the JDRF walk, company and lots of other things going on.
When you start off as a parent, you really have no idea how the years will fly by at times. Yes, people will tell you that, but you can't really know it until you have been there. Even still, it's not like the years go quickly - it's more that time just moves on and you turn around and wonder where it has gone. It happens in a blink. My little boy ... the one that made me a mama. It seems so very long ago that I cradled him in my arms and comforted him. I remember the time spent with him so well. We went on a lot of field trips - just the two of us. (Yes, some things never change.) We talked and read books and just had fun together. I loved being a mom. I had no idea what an incredible adventure being a mom would bring to my life. I still love being a mom!!!
Now, that little boy that I played with towers over me (and revels in it!). The little boy that I began homeschooling so many years ago is an independent learner working to gain admittance into college. The small child has grown up. He is in his senior year and this is a year of firsts and also lasts. The firsts are exciting in many ways. The lasts ... well, they are bittersweet. I try not to dwell on them too much, but find that my mind still goes there. Even as I type this, I feel the tears starting to gather. (I honestly was not such an emotional person all of my life - but all of the walls I had constructed to hold in my emotions have been torn down over the last 4 years. The tears now come easily.)
When we were at the Fair, I wondered if this would be the last year we would all go together as a family. Is everything going to be like this?! I know God will give me grace to handle all that I need, but I'm just not ready. (Sorry Christopher if you are reading this.)
We had another "last" a week ago. Christopher's last high school football game. It was the day after the Fair. Eliana was a little sniffly and we wondered about having her out for the game since it was at night and chilly. It was a playoff game. The winner would advance to the Championship Game. Christopher has played in (and won) the Championship Game the past two years. The team they were playing though was one that they had not yet beaten. I told Roger that I wasn't willing to miss this game just in case they didn't win. I didn't want to miss his last game.
We all drove to Greensboro and watched as the Saints played the Panthers. We arrived early and had a picnic dinner. The children ran around and played with friends - or huddled up to stay warm - while the JV game was being played.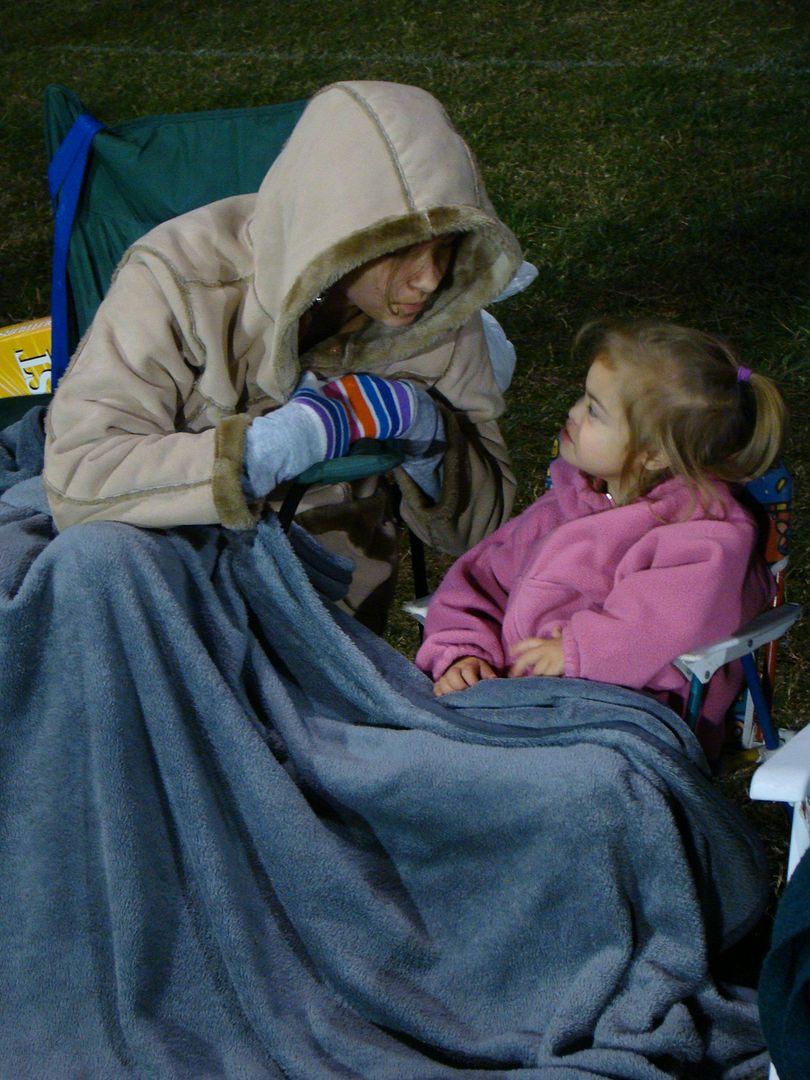 The Saints played so well and for a good part of the game, I thought they would win.
In the end though, the Panthers won. The season was over. And this season of our lives is over too. I was very hesitant when Christopher first wanted to play football. I didn't want him to get hurt. (Sounds like a mom, right?) Well, this league has been a great one. I love the godly examples he has had in his coaches and teamates.
I'm thankful he has been able to be a part of these teams. I have loved watching him play and will really miss going to the games.
Christopher, I"m proud of you. I've always been proud of you. I know that God has great things planned for you - now and also in the future. I'm excited to see what you will choose to do and pray that you will follow His leading and call on your life. I'm thankful for the blessing of being your mom. I love you more than I can say.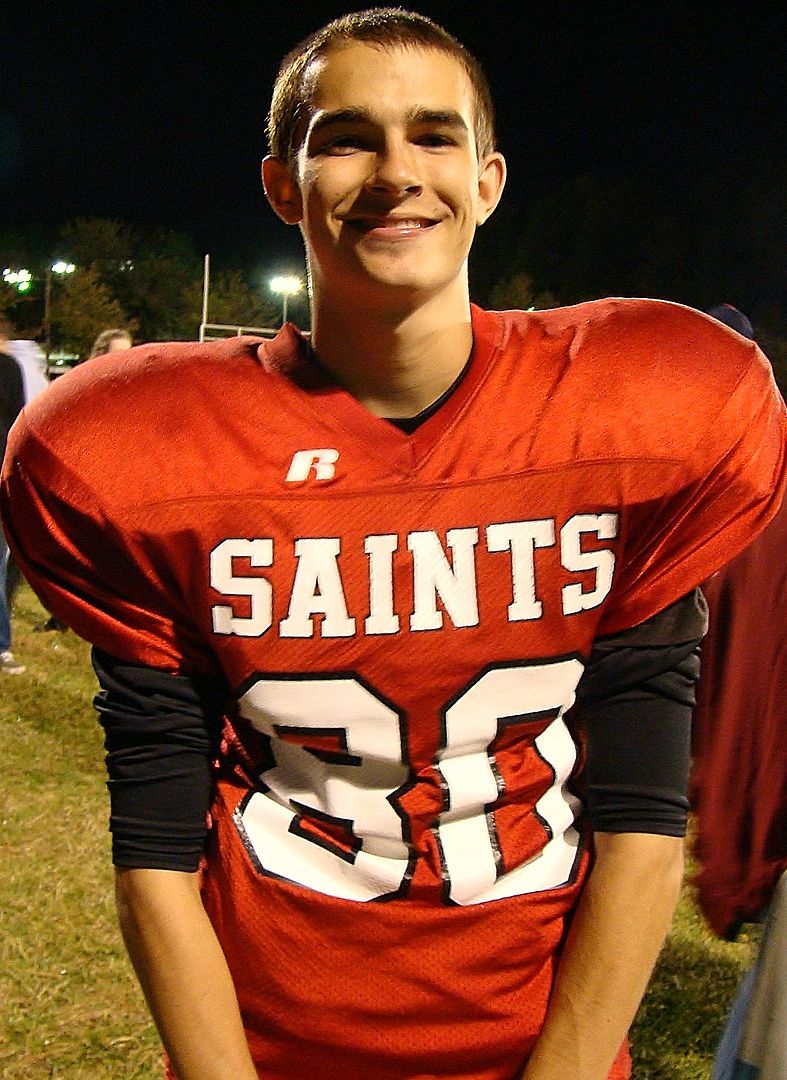 So, the tears are rolling down my cheeks now and I need to focus on the blessing and not let my mind focus on the endings. Am I the only one that struggles with this? Is it always this hard to let go? I always thought it would be as I just love being with my children.
Blessings
Leslie