Rebecca continues with volleball. She is really having fun.  Its nice that she has a couple of friends from our FIAR group  playing with her.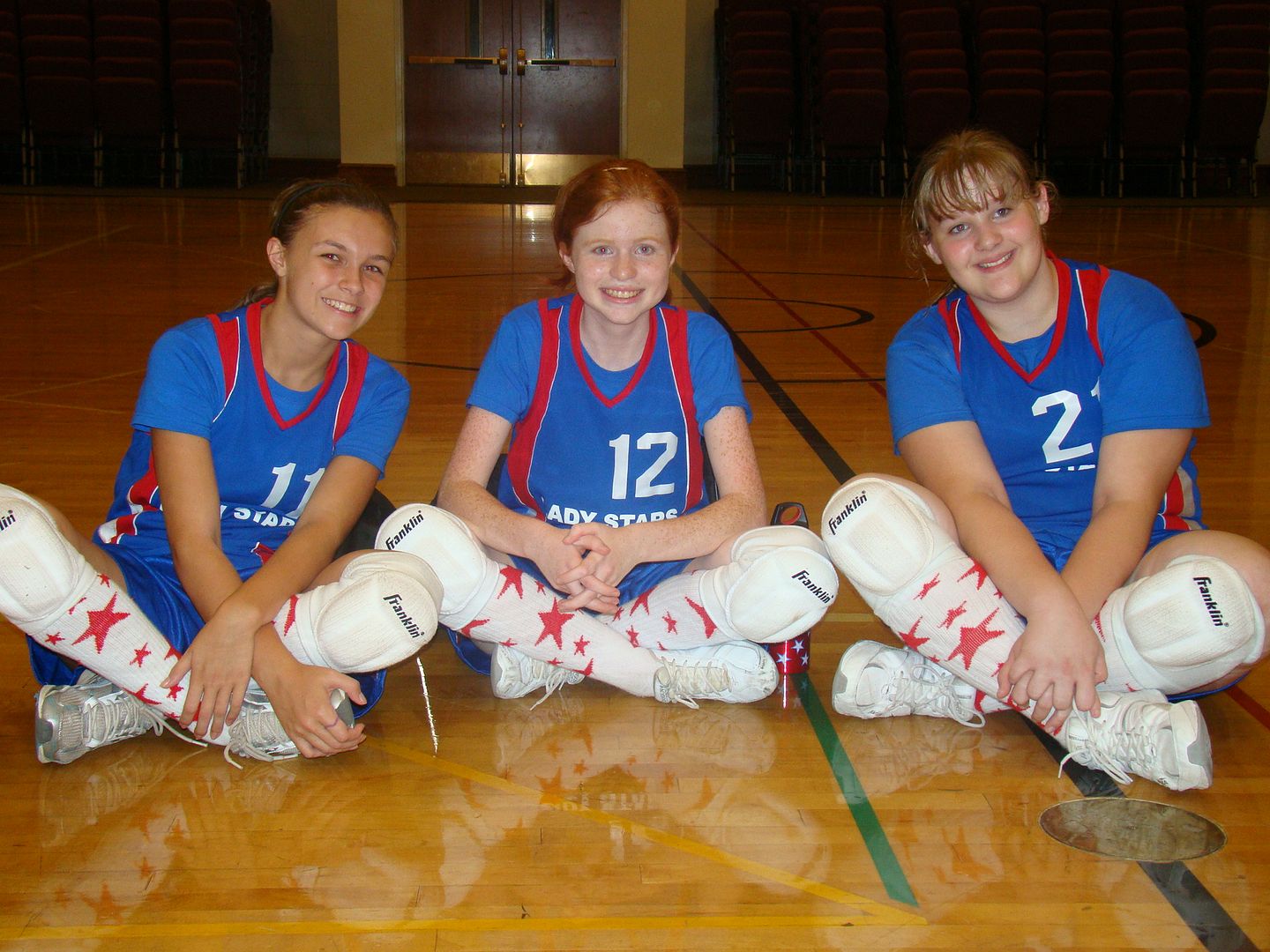 They had an unexpected game this week.  One of the teams had their opponents cancel and they wanted to know if we would fill in.  We found out just one day in advance that they would be playing.   The middle school already had a game scheduled and the JV team would now be playing a game in a different gym at the same time. 
They arrived an hour early to warm up.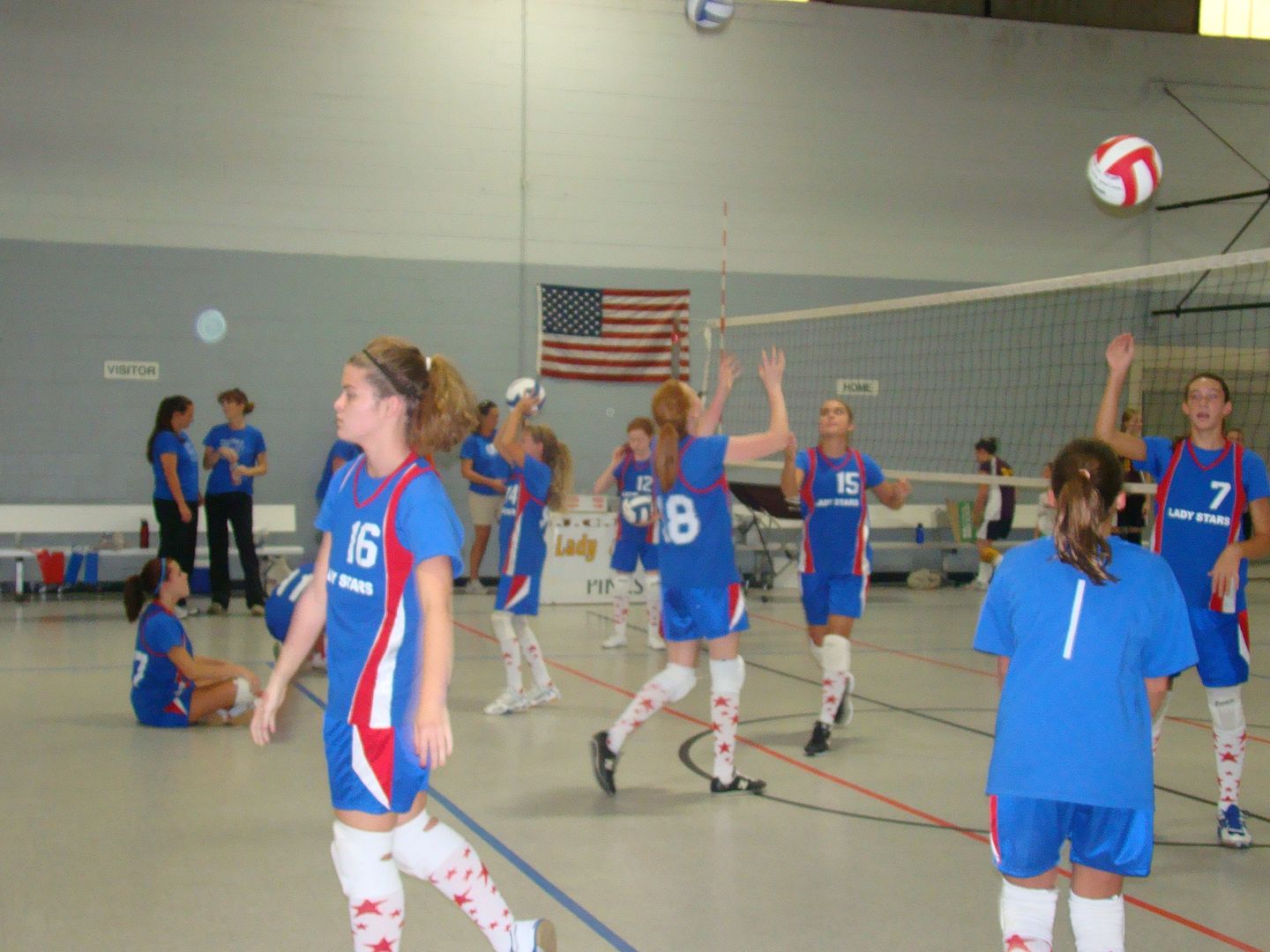 Oh, they were playing in an unair-conditioned gym.  It was hot, but not as bad I had thought it might be.
Rebecca plays for the JV team.  The team that they were playing against is a Varsity team.  We all wondered how it would go.  They lost the first set and it wasn't pretty.  They rallied in the second set though to win!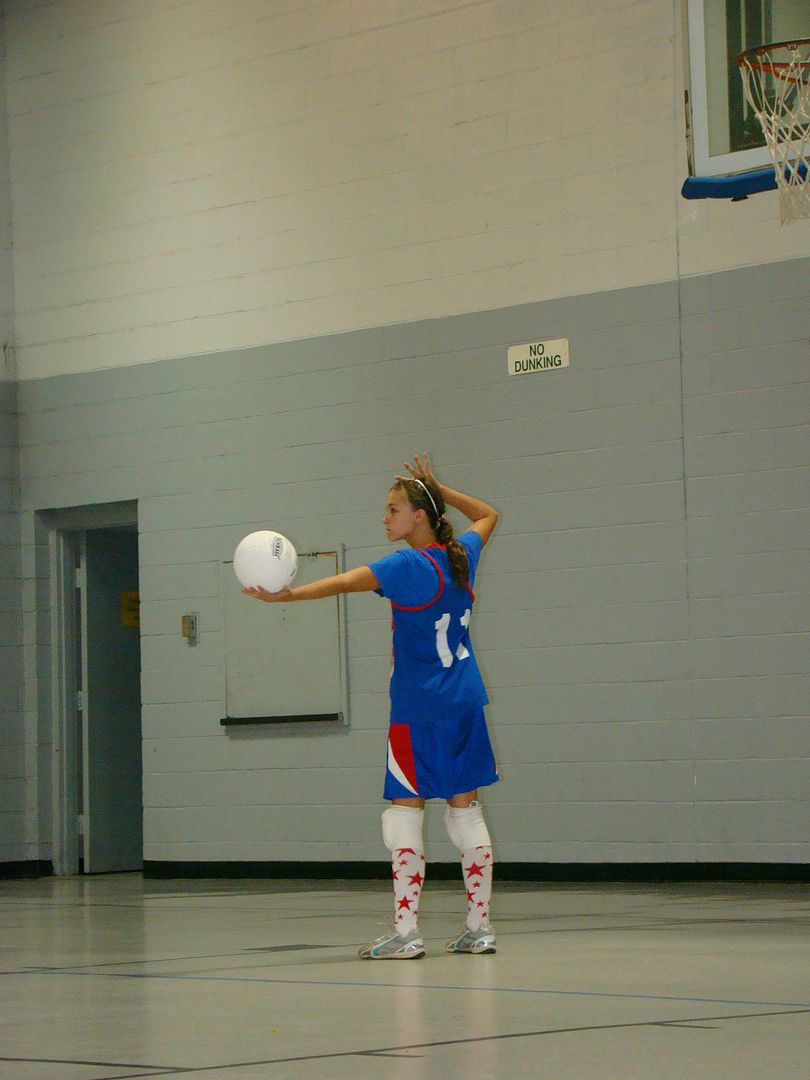 They were playing the best 3 out of 5.  This is how it works for Varsity.  We typically play the best 2 out of 3 for JV.  Well, much to our delight ... they won the next 2 sets as well!!!  Go Lady Stars!  It was a very exciting win - perhaps because we didn't really expect it.  I'm so proud of the way that they played.
If anyone has tips on taking photos at a game - I would love to hear them.  It's low light so my sports setting doesn't work.  I am getting a lot of blurry photos on the other settings due to the action of the game/ball.  I know about the expensive lens that helps you to get more light.  It's just not in the budget.  So, with all that in mind - any tips?!  I would appreciate it.
Several of us went to see the UNC v Penn State volleyball game.  It was neat to see the level of play!  Penn State was #1 last year.  I think I enjoyed it more since I understand the rules and how the game is played.  I hope we'll be able to go back and see another one.
Last week, we rowed Lentil.  I have not been good about getting a lot of pictures.  But here are just a few.  We of course had to try lemons to see if it made our mouths pucker like the characters in the story.
He bent his head, but I think you can still see the pucker!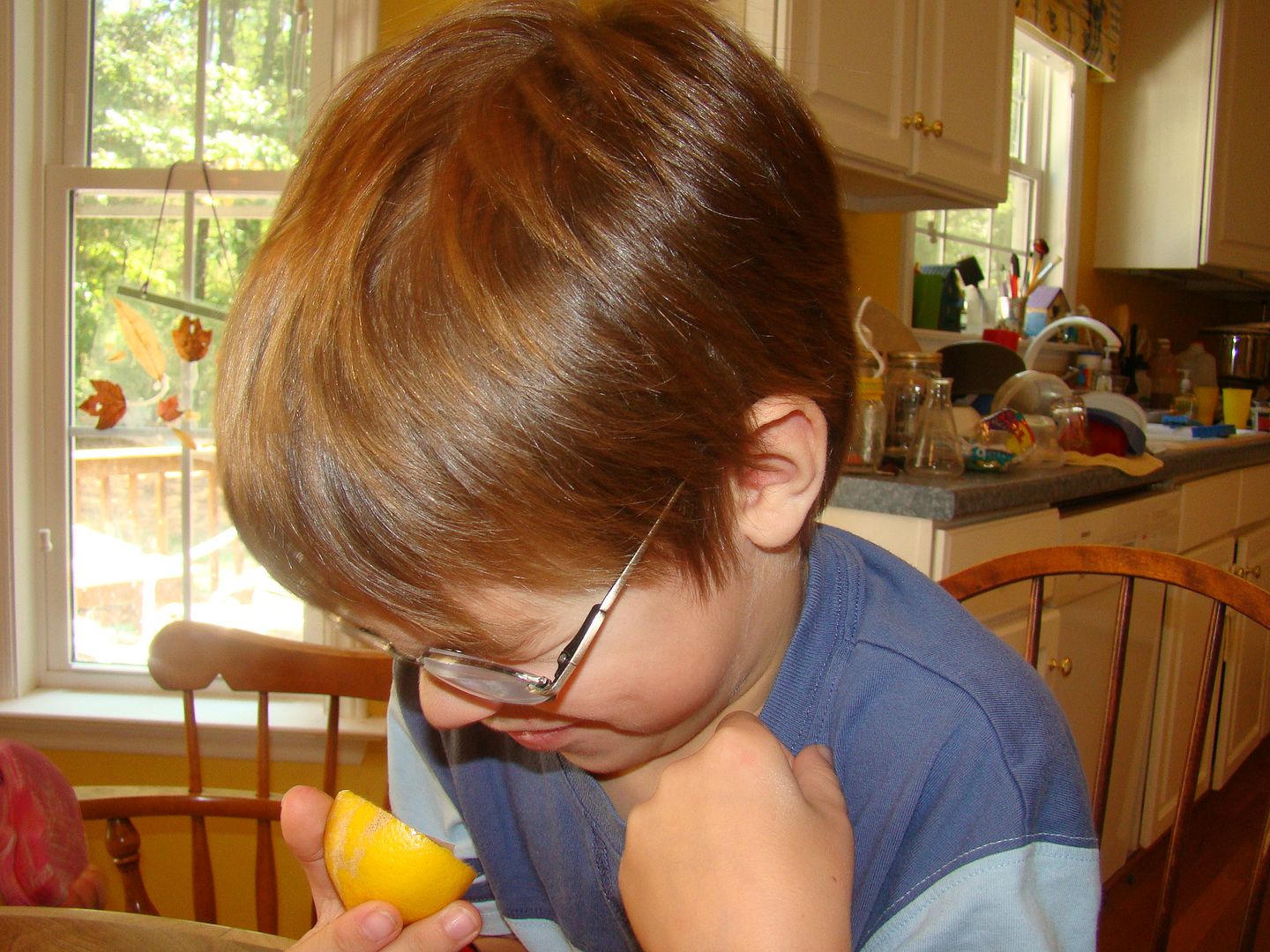 Eliana came up and joined us and I asked her if she wanted to try a lemon too.  She told me yes.  (Love having her answer my questions!)
This picture is dark, but still just made me giggle.
We rolled out our lemons to make the juicier.
After squeezing them, we made fresh lemonade.  Yum!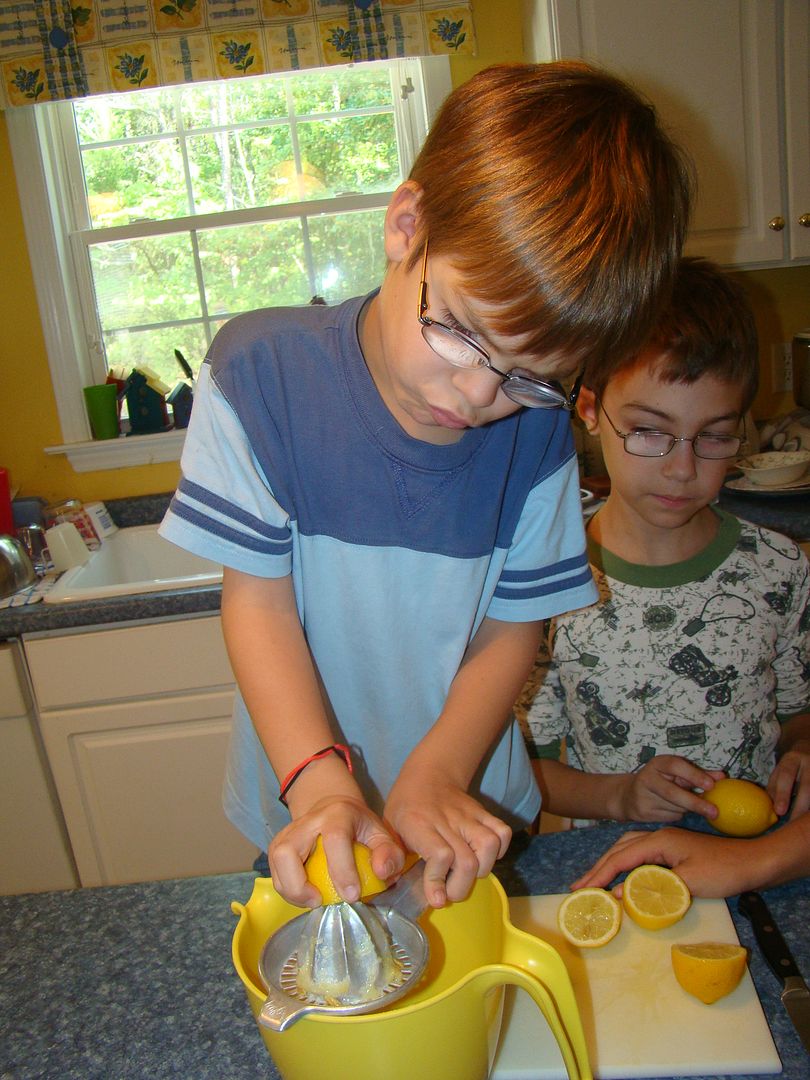 Daniel really enjoys the food activities.  I need to find more ways to tie this into his days to see if it will continue to help him in trying to eat new foods.  We also made homemade ice cream in baggies.  This wasn't a new activity, but it was funny and tasty nonetheless.
My oldest two are both doing Apologia Science this year.  We do labs with friends (as we have for years now).  The girls are doing Physical Science and the boys are doing Physics.  This is one of their experiments this week.  Love it when they work just as they are supposed to!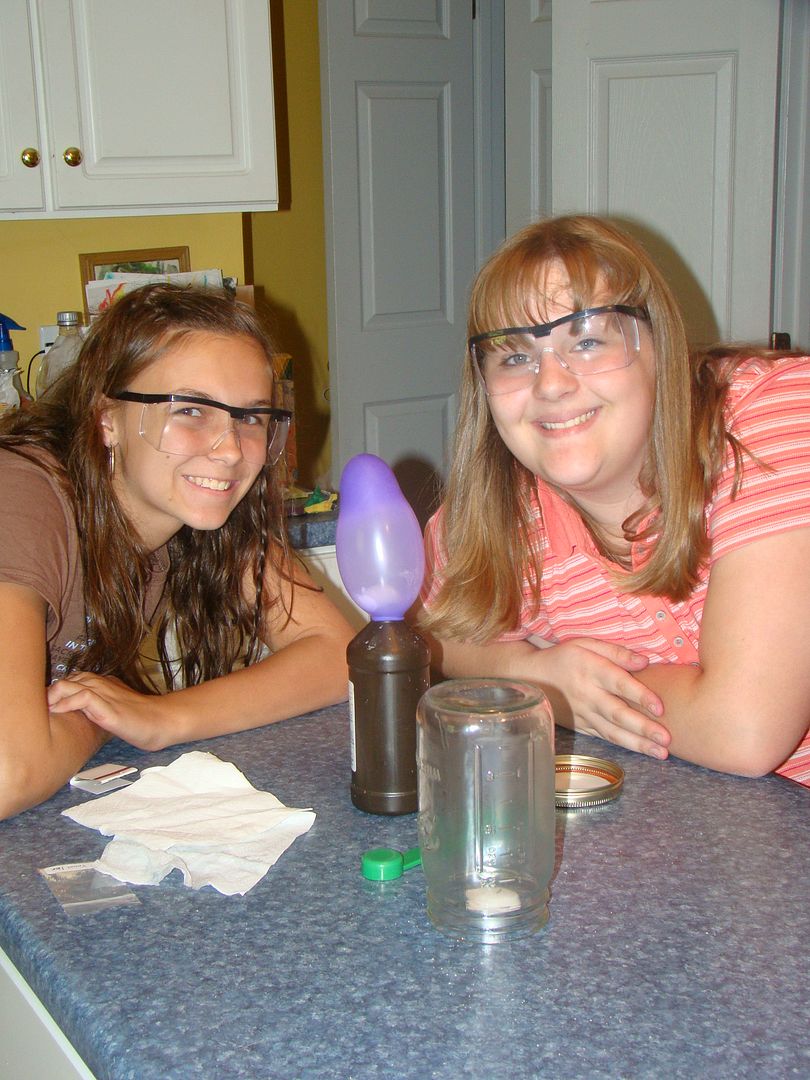 Thats a quick peek at some of what's been going on here.  More to come.
Blessings
Leslie