Just an update on some of our schooling. We spent today at the museum with our FIAR group and then went to a local park for lunch. It was a beautiful day and the children had a great time running around and playing while the Moms had time to talk. I really enjoyed this time!
Last week, we had another wonderful co-op with our FIAR volume 4 group. This time we were studying The Hickory Chair. We started with reading the book (as usual) and then moved into learning about the eye. So many interesting things to learn about the eye that I would never have thought to discuss or explore. I love that my children are benefitting from the talents of my friends - and so happy they are willing to share.
They learned about the various colors of eyes - and what causes these different colorations.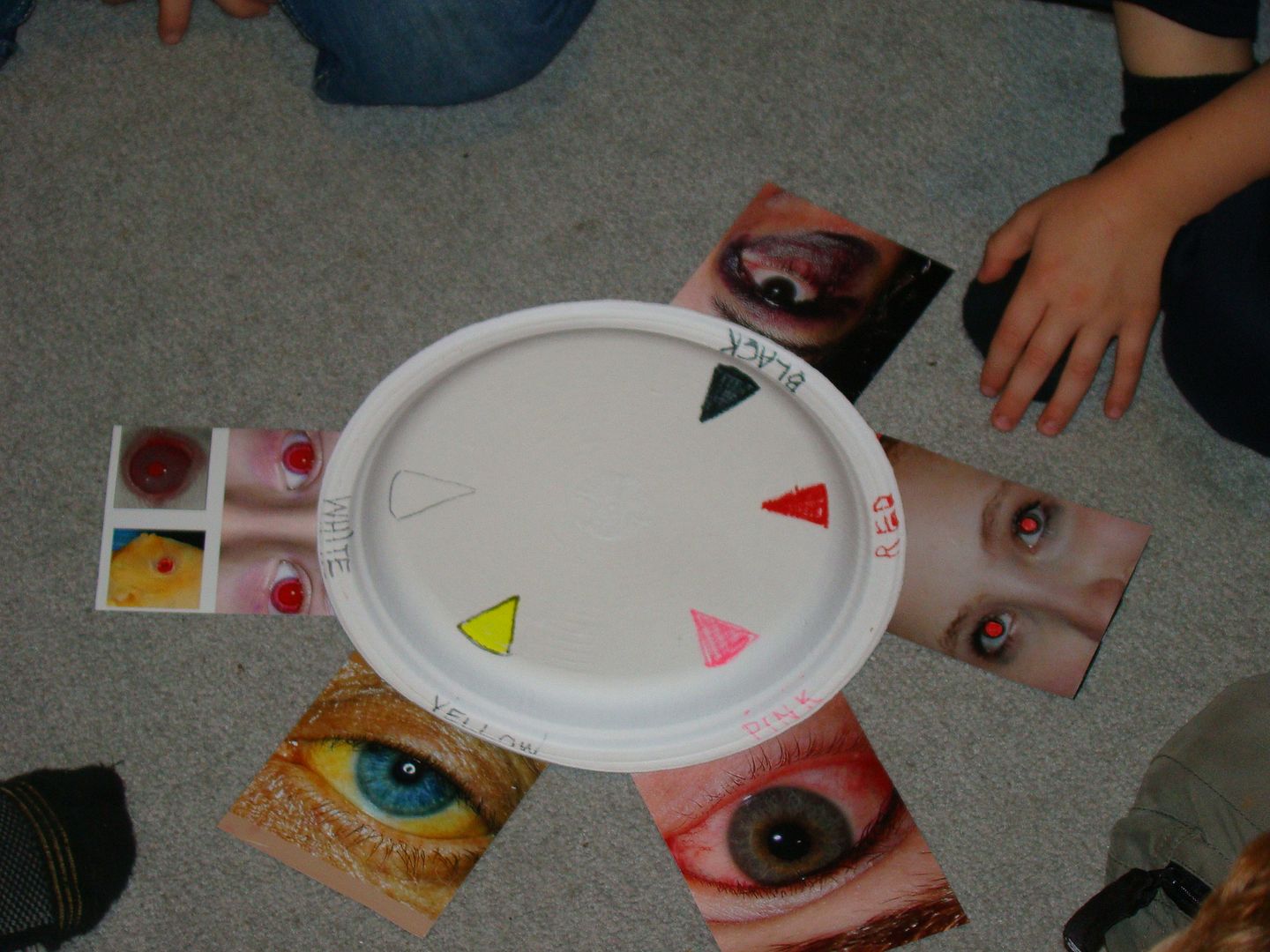 They learned about how an eye works. I wish you could have all heard the explanation as this mom is incredibly creative and interesting and really knows a lot about science topics!
After learning about how an eye functions, each child then made their own copy of an eye.
I have to think that making this learning hands-on helps the children to really understand the parts of an eye and also to remember the various functions of each component.
They each put in the iris and a lens. There was the optic nerve running out of the back of the eye and the muscles on the outside of the eye. This wasn't a kit either, but something put together by the above mentioned creative moms teaching the class.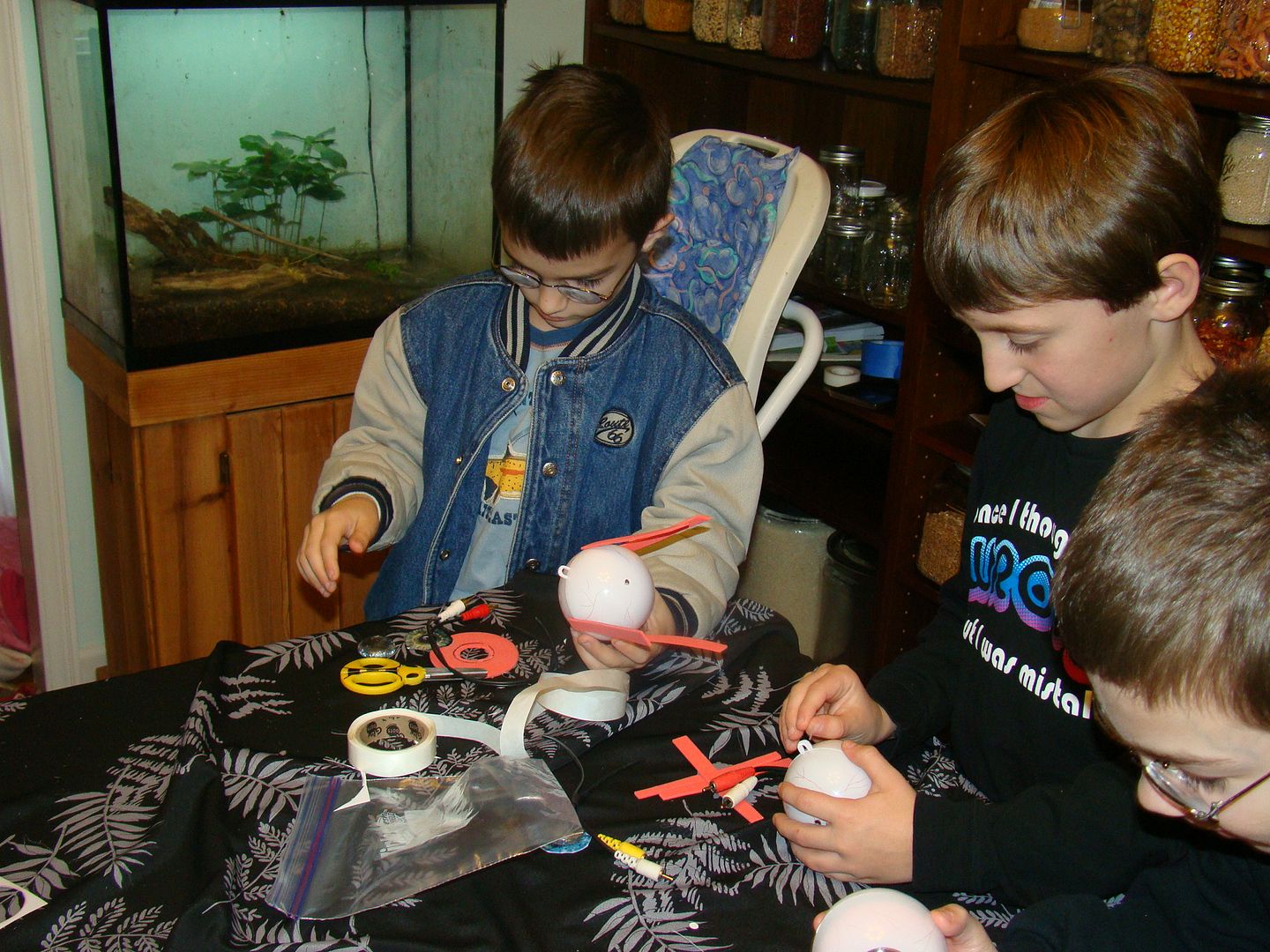 Next was a fun game. I love seeing how others teach using games as it helps to get my mind going as to ways I can do the same. I think that several of mine are really going to need this type of instruction and I'm trying to learn all that I can.
First, the children were given a variety of animals to look at and talk about.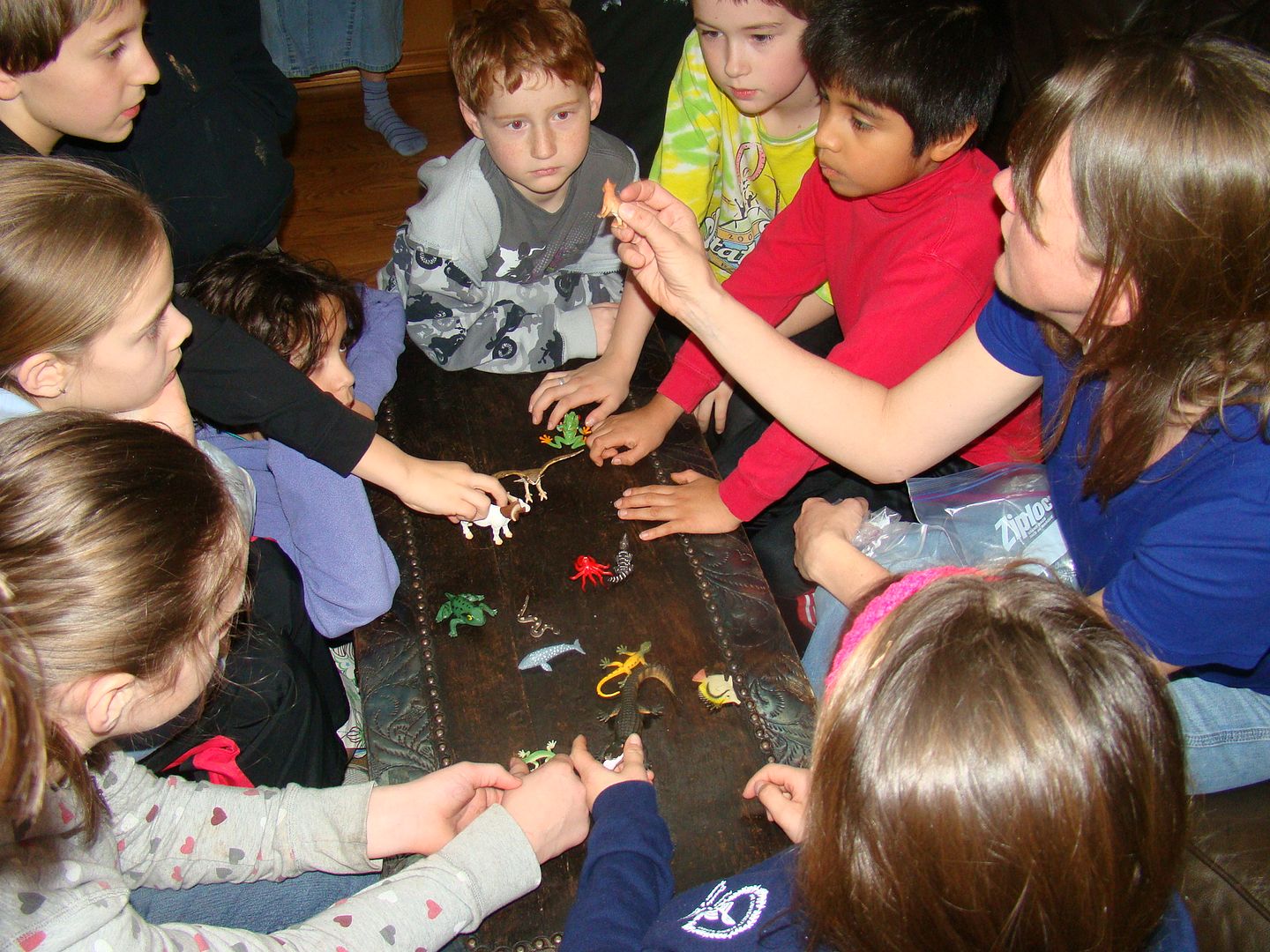 Then they matched the animal with a picture of it's eye. How cool is that?!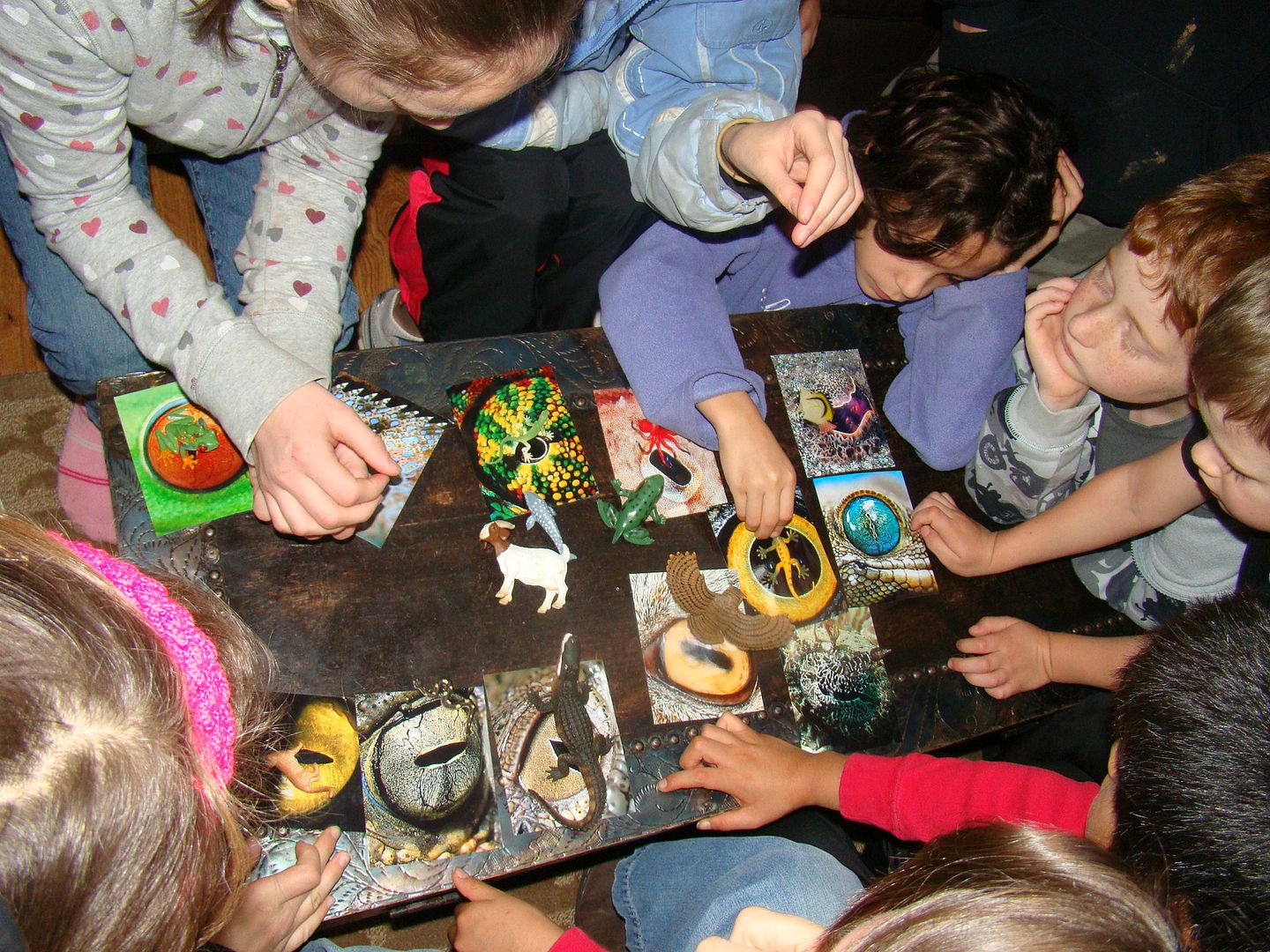 The last game was one using "blind sight" as in the story. The children were put into pairs. One child was blindfolded and the other helped to lead them around the house. Their task was to find a color-coded strip. These had been out in plain sight around the house during the morning and now they had to find them.
It was a fun time learning about the eye and sight!
Rebecca also made up a fun activity for her brothers. (The story in the book centers around a young boy who is blind and his grandmother hides notes for the family to find after she dies. Each note begins ... "for my favorite" and describes something about that person.) Rebecca hid notes in a couple of rooms in the house for her brothers to find. You wouldn't know until you read the note whether or not the note was intended for you.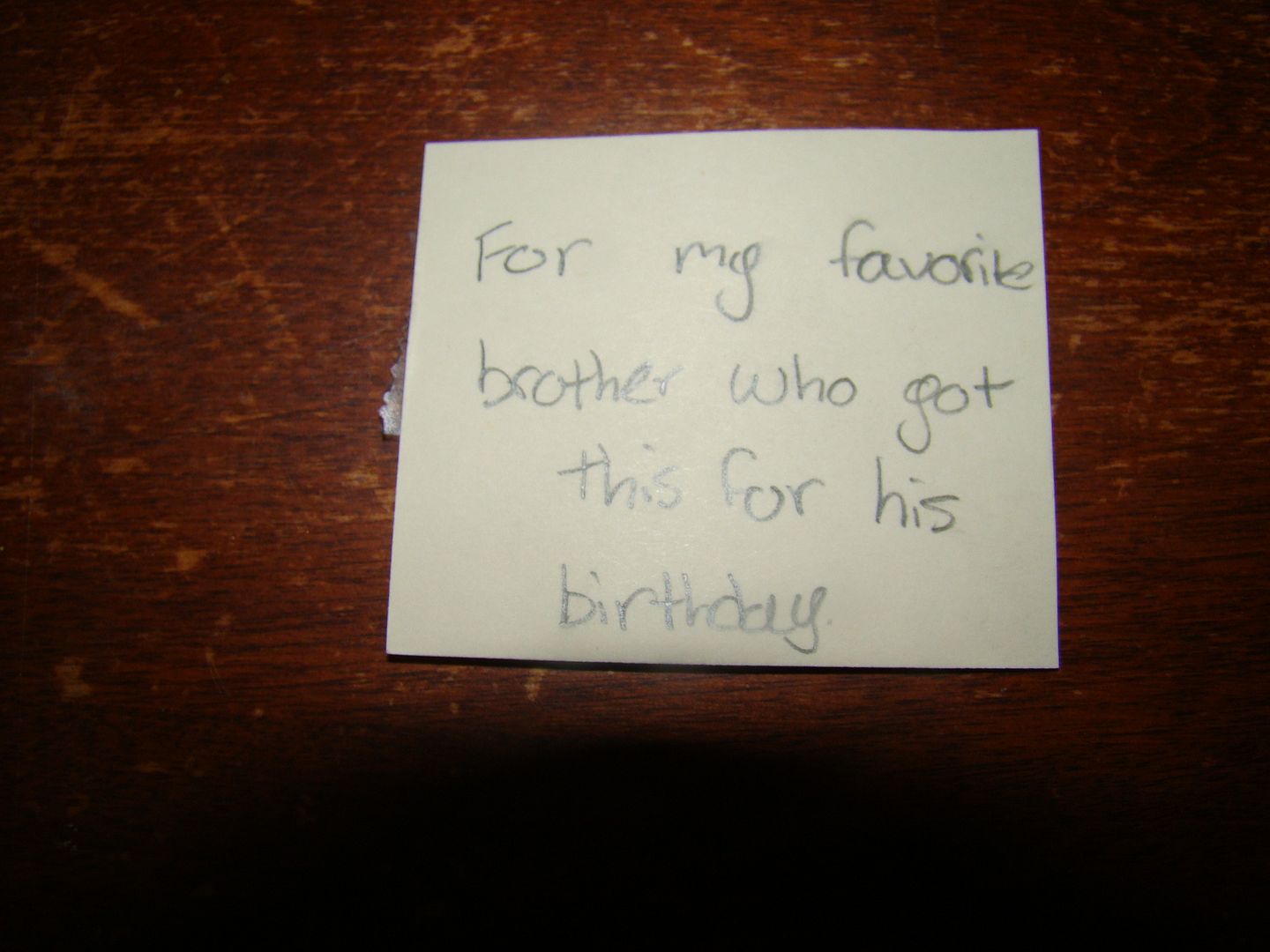 For a challenge, they were blindfolded so that they would have to feel around for the notes. This was really hard for them to do - using their sense of touch instead of sight.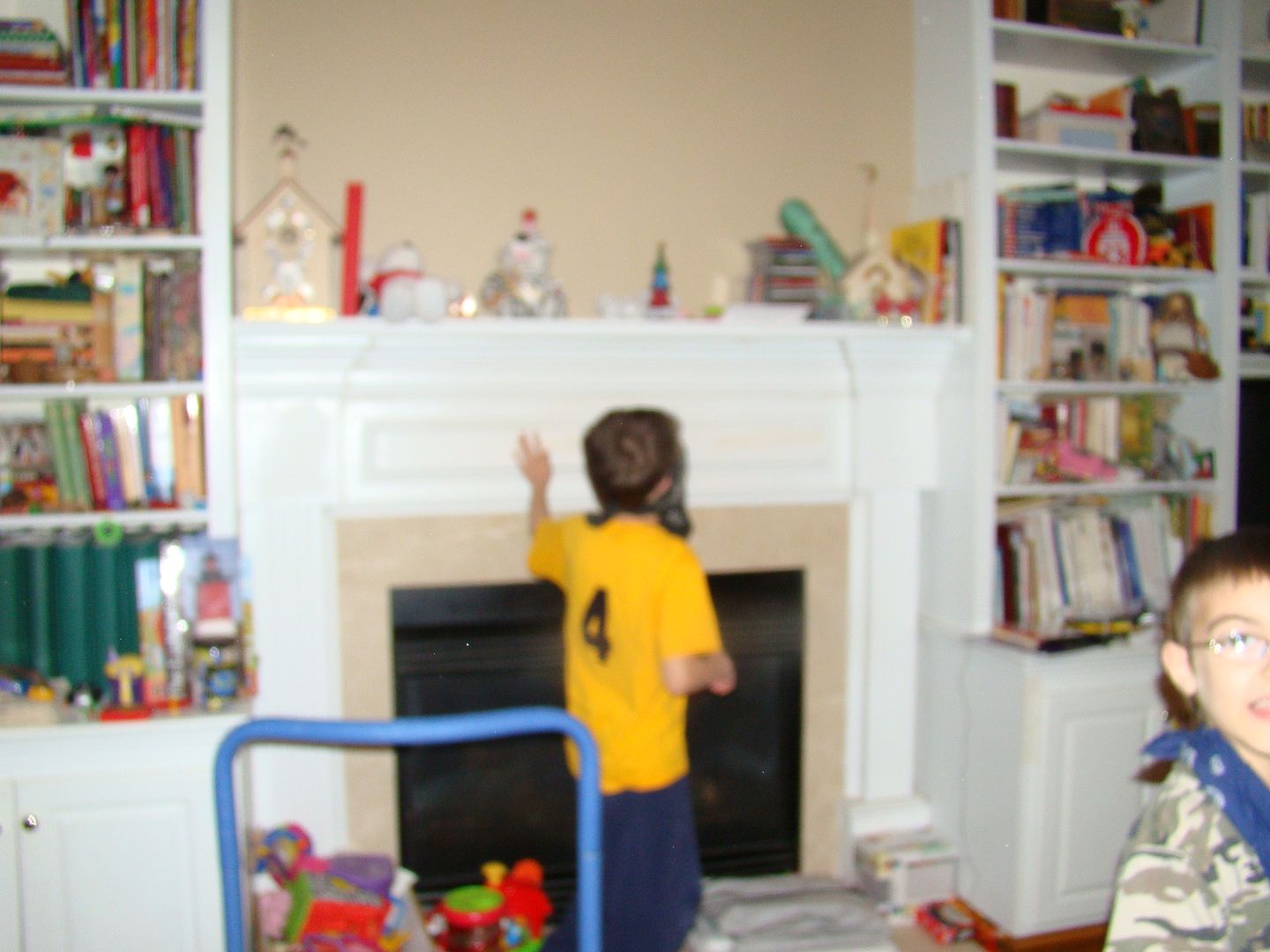 She added coins to the backs of the note for an extra incentive for finding them. (The notes in the story led to a gift of the item in which the note was found.)
I just thought this was a funny picture. Joshua didn't appreciate where one of the notes was hidden (vaseline I apply to his dry hands at night).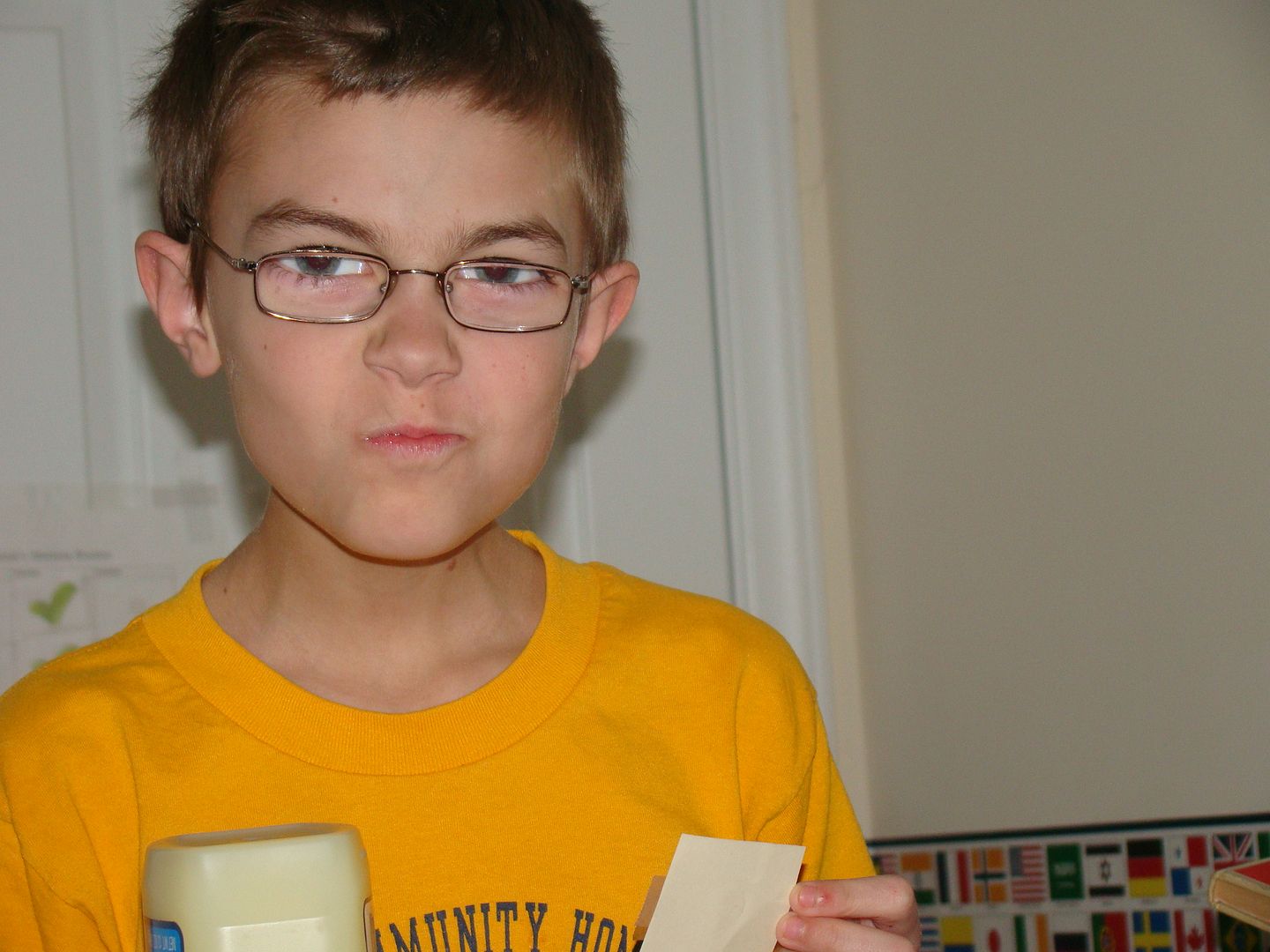 The boys wasted no time in putting their coins away (in a bank or a bank book).
A fun activity totally thought up and planned by a thoughtful sister! Thank you Rebecca.
Hope you enjoyed a peek at some of our fun with this book.
Blessings
Leslie