We are doing a really fun unit study this week and it's a free one too! It's called
Autumn Treasures
(click on the link) and you can download it for free if you want to try it out yourselves! It has a lot of great internet connections as well as lapbook components included.
One of the things in the unit is to go on a daily Nature Hike. My boys are loving this. So am I! I'm not always so good are taking time to specifically study nature - we are kind of sporadic about it. Since nature cries out about God though - it is definitely worthy of being studied!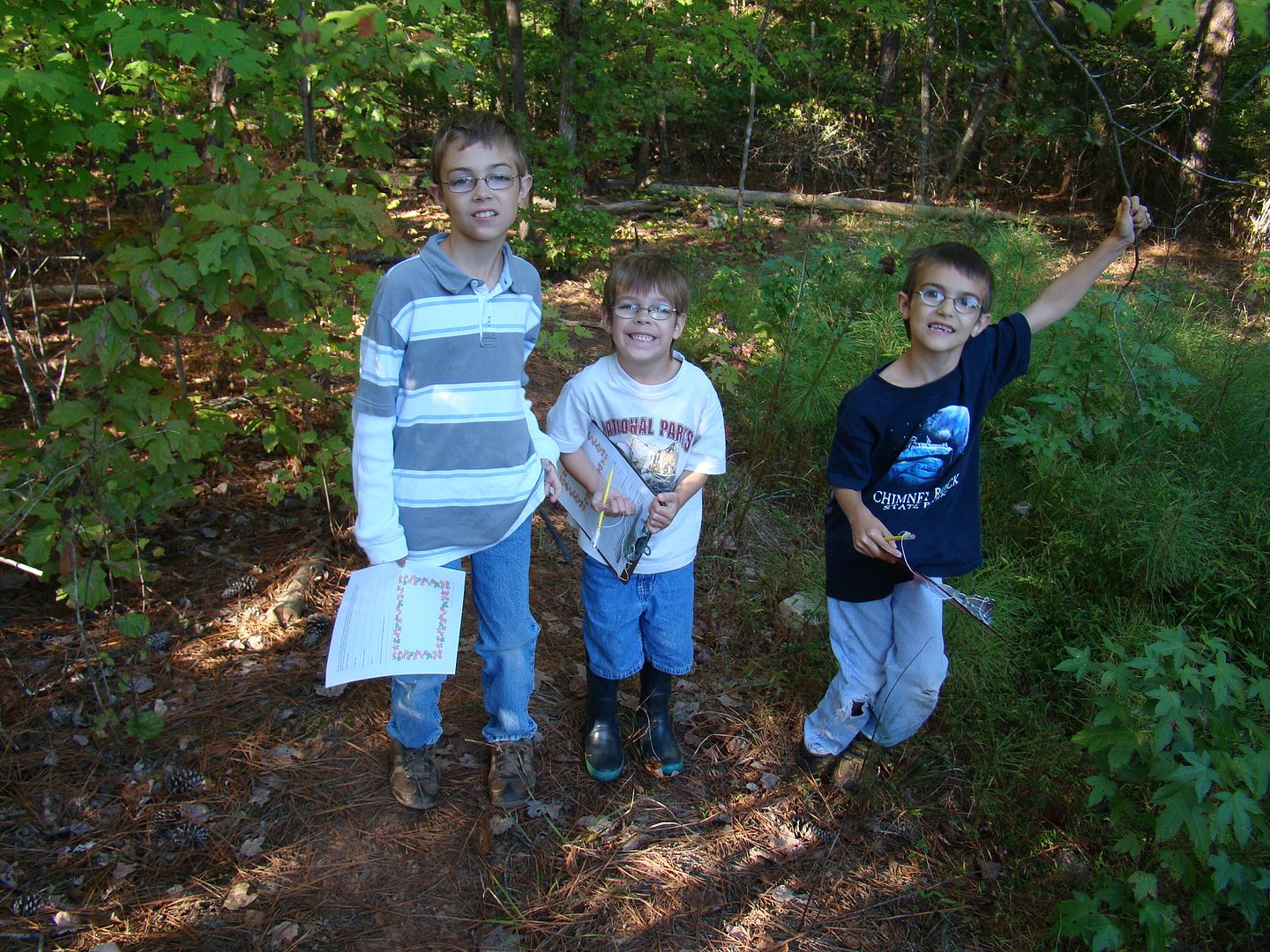 We are to notice and find things. Leaves are an obvious choice this time of year. We have found some very interesting and lovely ones too.
Isn't this leaf beautiful? I love the colors and how it is changing.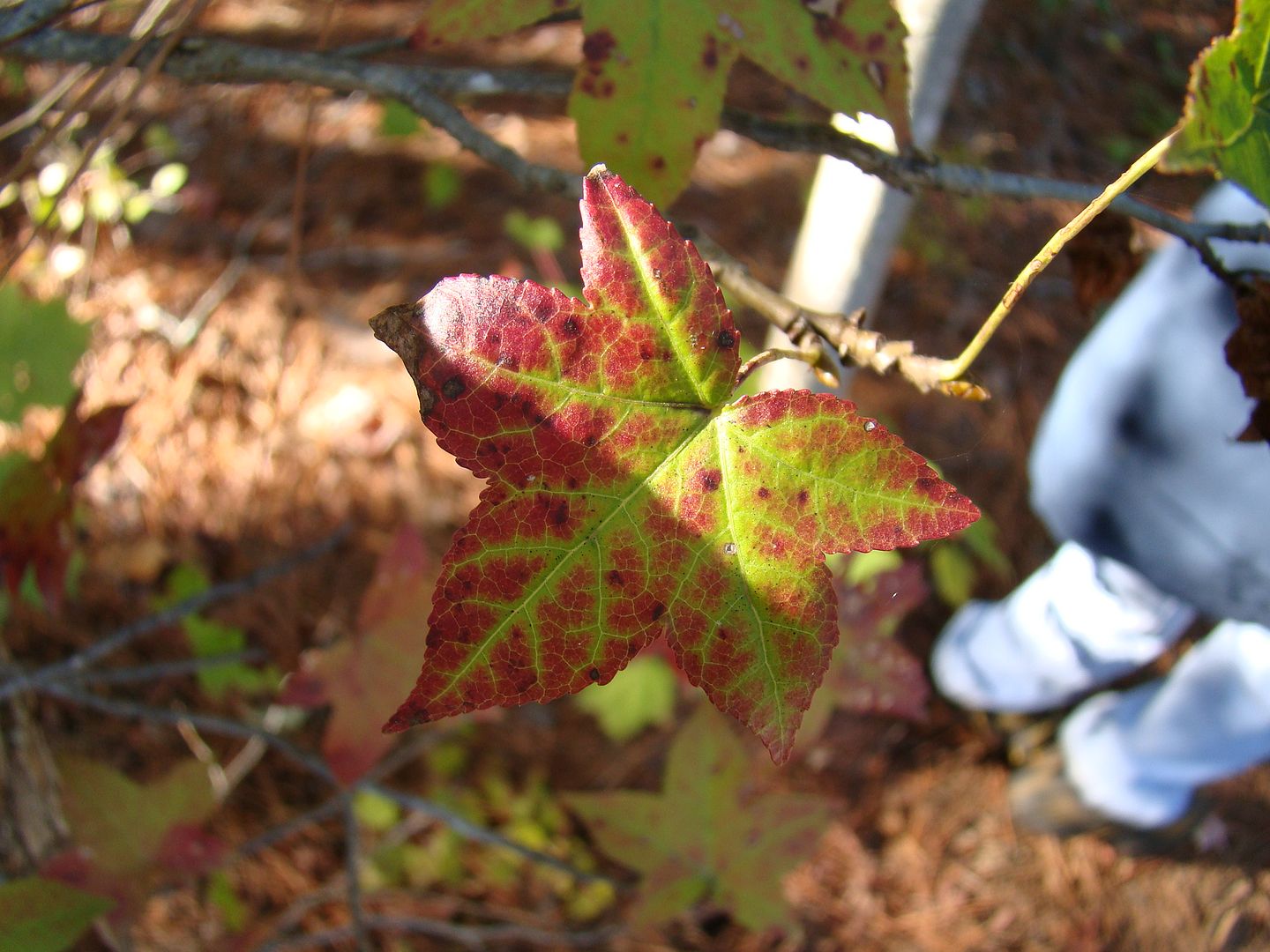 They have also done a fair amount of drawing of various aspects of fall. I love seeing the details that each boy adds in as it shows so much of their personality and interests. Does this boy look proud of his work, or what?
One day we gathered leaves to do leaf rubbings. Instead of going back in the house, I had an impromptu idea to go to the treehouse instead. This was a lot of fun! I loved hanging out with the boys up there - and know I need to do it more often. (It helped that this was during Eliana's nap!)
The boys really enjoyed making the rubbings. It made me wonder when was the last time we had done this? It must have been awhile.
I like using this guide book to help identify trees and leaves. You want to know what I like best about it? It has trees that are here where we live! Not trees we won't come across in our day to day wanderings. It only cost a dollar or two and I bought it at one of our state parks. Great resource if you live in North Carolina!
Here are just a few more photos that I enjoyed. Eliana loves going down the slide! It is even more fun with someone you love.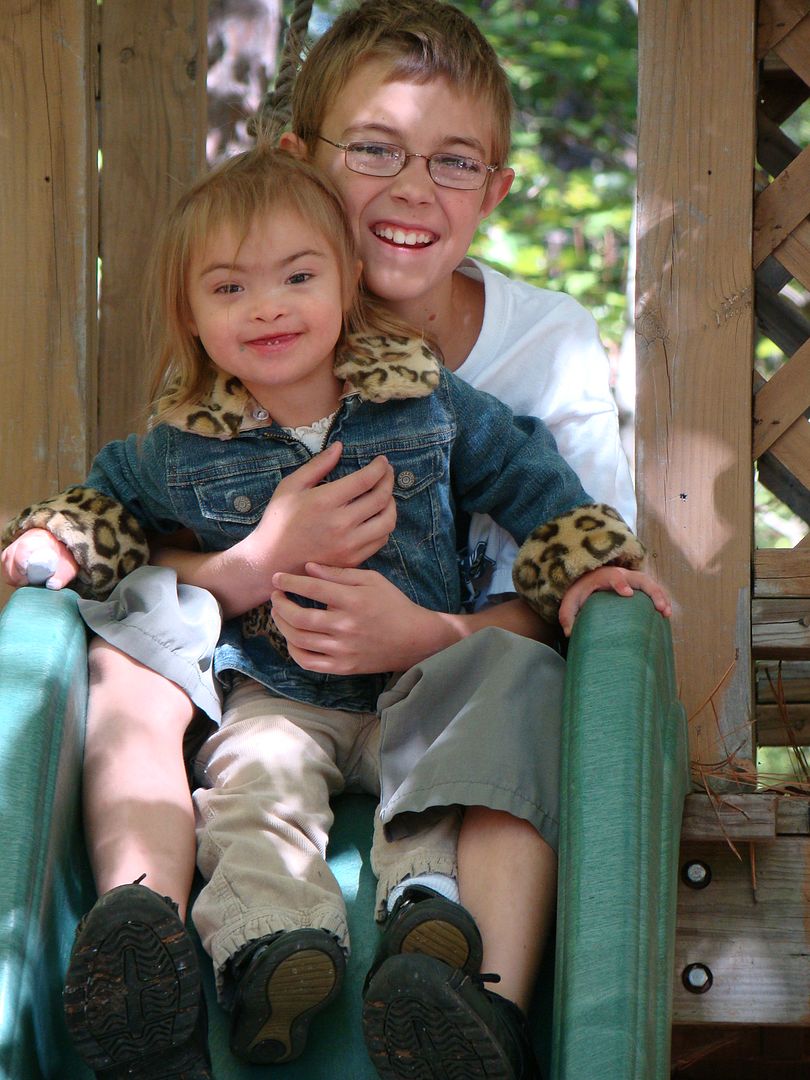 She also loves to swing.
This is a fun chalk drawing the Rebecca made of some of our favorite things at the State Fair. We were planning to go today, but one of our boys wasn't feeling well. It was a good choice to stay home and we are hoping to go another day soon!
That's all for now.
Blessings
Leslie