Last week-end, we used the red plate twice. That is quite unusual as I'm not always so good about getting it down and using it. *blush*
On Saturday, I'd been gone most of the day at a consignment sale (more on that in another post). When I got back, Isaiah told me that he thought Joshua needed to have the "special plate" for dinner.
Me: "Why do you want him to have the special plate?"
Isaiah: "I've been crying for him all day and I think it would be good for him to have the plate tonight."
Me: "Why have you been crying for him?" (Really confused at this point because nothing had happened to bother or hurt Joshua.
Isaiah: "I was just thinking about his diabetes and it made me cry. I think he should have the plate."
So he did. He was surprised and pleased to have it. (I really need to use it more often. I also need to find my red journal.)
We used the red plate again on Sunday. This time it was for Isaiah. (This isn't the best photo, but I thought some might want to see the plate.)
He earned this recognition by doing something special. He rode his bike without training wheels! I know this isn't "early" by anyone's standards, but it was at just the right time for him. He feels confident and successful. I love seeing that in his face!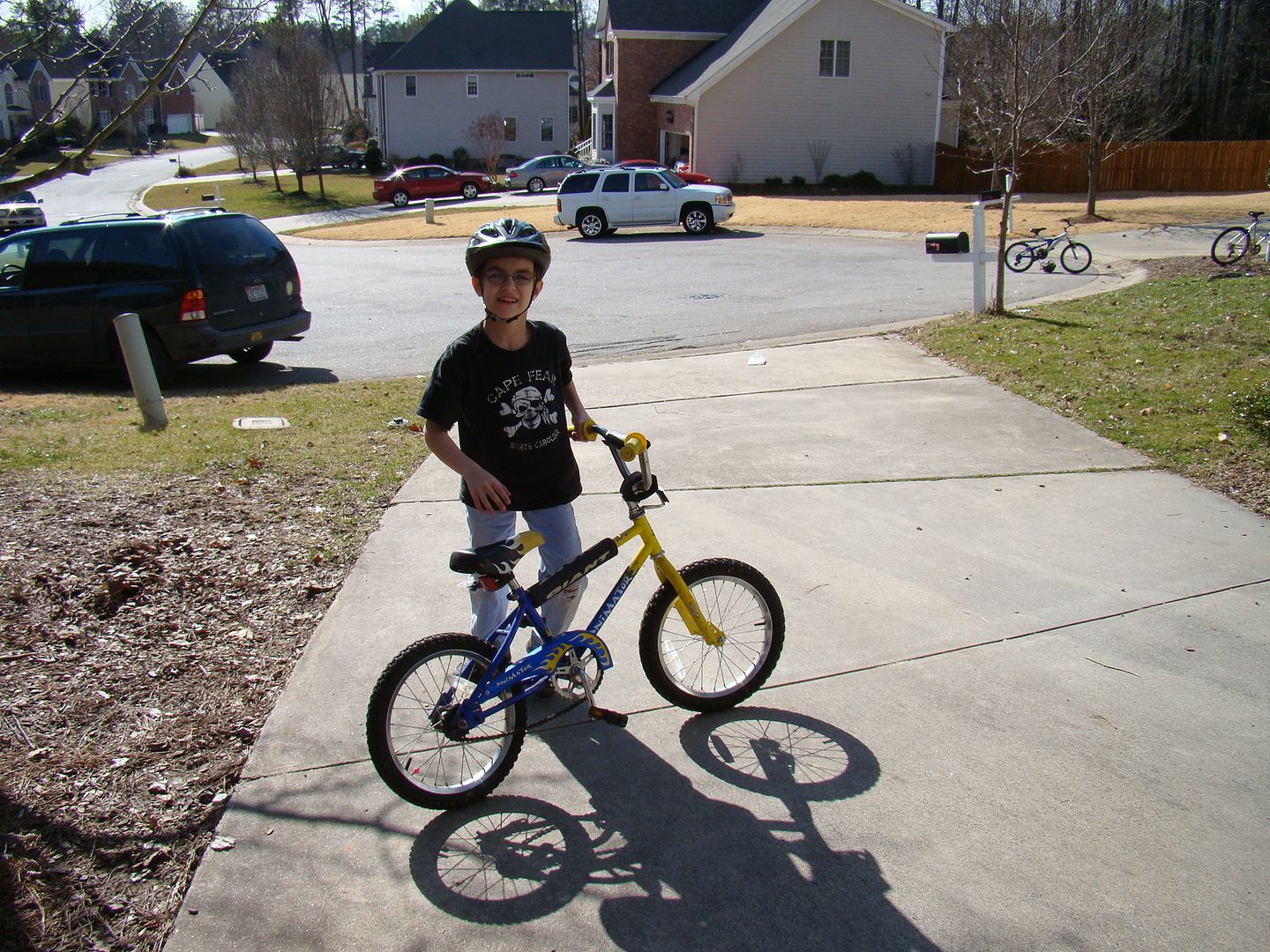 We haven't been bike riding much since last summer and he wasn't all that interested in learning then. Today, he just took off!
Isaiah was very pleased and excited about his accomplishment! It was fun hearing him tell me about what he had done and to hear the excitement in his voice.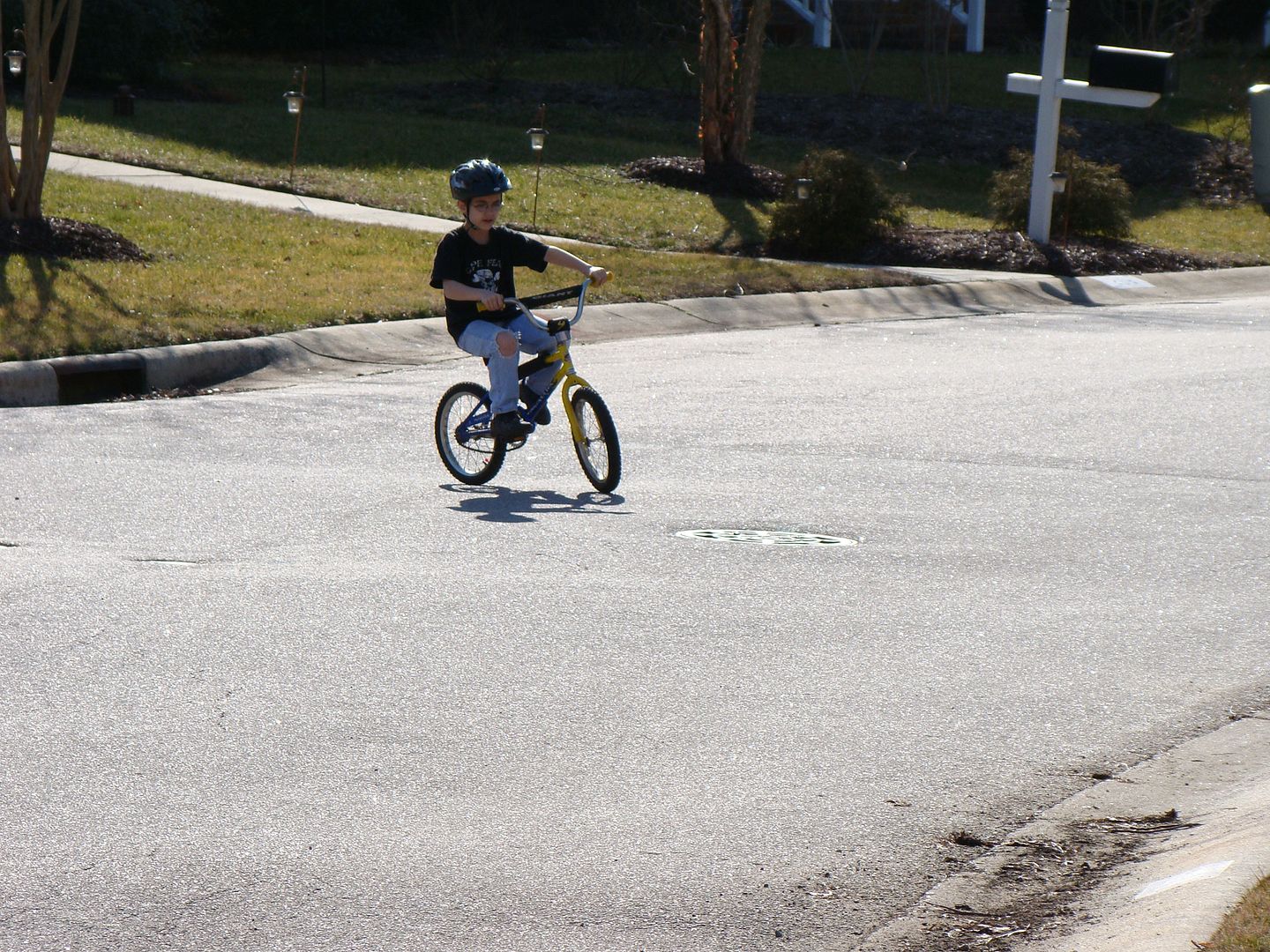 Congratulations Isaiah! We are proud of you.
He has great plans for more bike rides now. I think this will be a fun new pastime for him - just in time for some of the nice spring weather we have been having too!
Blessings
Leslie