I'm going to try to play a little catch-up with this month. We went to the History museum about a week and a half ago. Our regular field trip was cancelled due to pending rain and so some of us decided to meet at the History Museum in Raleigh instead. It was a fun morning. It's always nice to spend time with friends and I think hands-on learning is the best!
In front of the museum with some of our friends.
While we were waiting to meet up with friends in the lobby, I saw a sign for a backpack for younger kids that could be checked out. I decided to get one and try it out. It was a really neat way to make the exhibit come alive for the younger kids. It was geared for ages 3-5. If you are there, I recommend you trying it out for yourself. I kept trying to think how I could take this great idea and use it at home.
We used the backpack called "Good Sports" that went with the sports exhibit. The older kids had a scavenger type questionnaire to fill out as they found answers to the questions. The was a guide back to go with the backpack listing questions to ask and what to do each step of the way. Our first stop was at the gold exhibit and there was a bag inside the backpack to open. Inside were two golf balls - one intact and the other cut in half. The children felt the balls and we talked about what the inside was made of. They also looked at the outside of the ball and we discussed the dimples and why there were there (to make the ball go farther).
At the baseball section, there was a neat book to read that was the song Take Me Out to the Ballgame with pictures.
Next was the race car displays. Inside were a pair of racing gloves to try on while you watched a video and pretended to be driving a race car.
There was a jersey to try on in the basketball section. As you can see, Daniel really enjoyed doing these activities.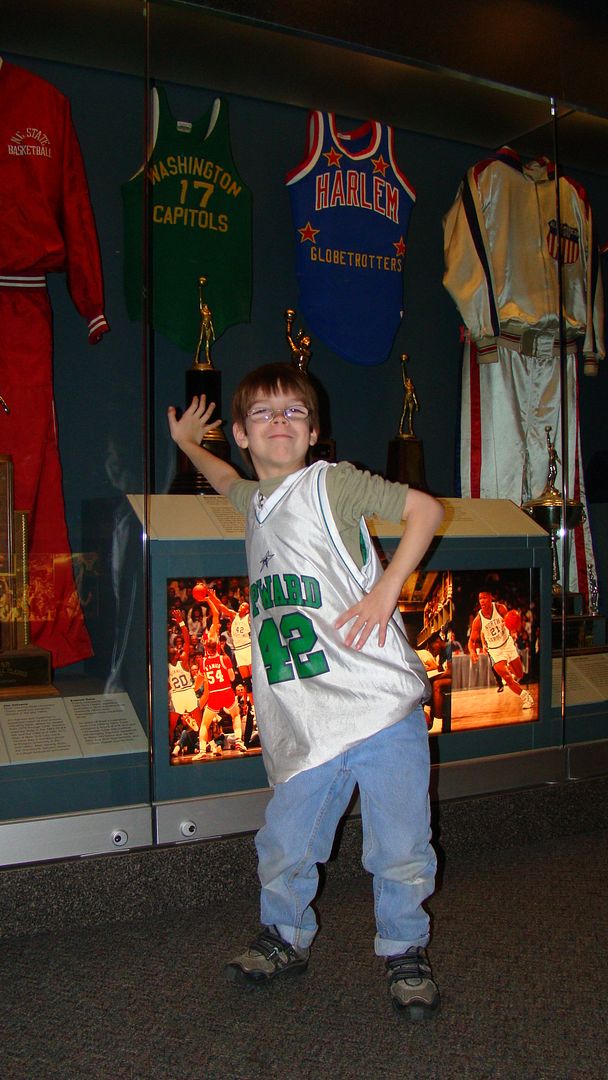 There were a few more, but hopefully this gives you an idea. What a great idea for making the museum more accessible for younger children!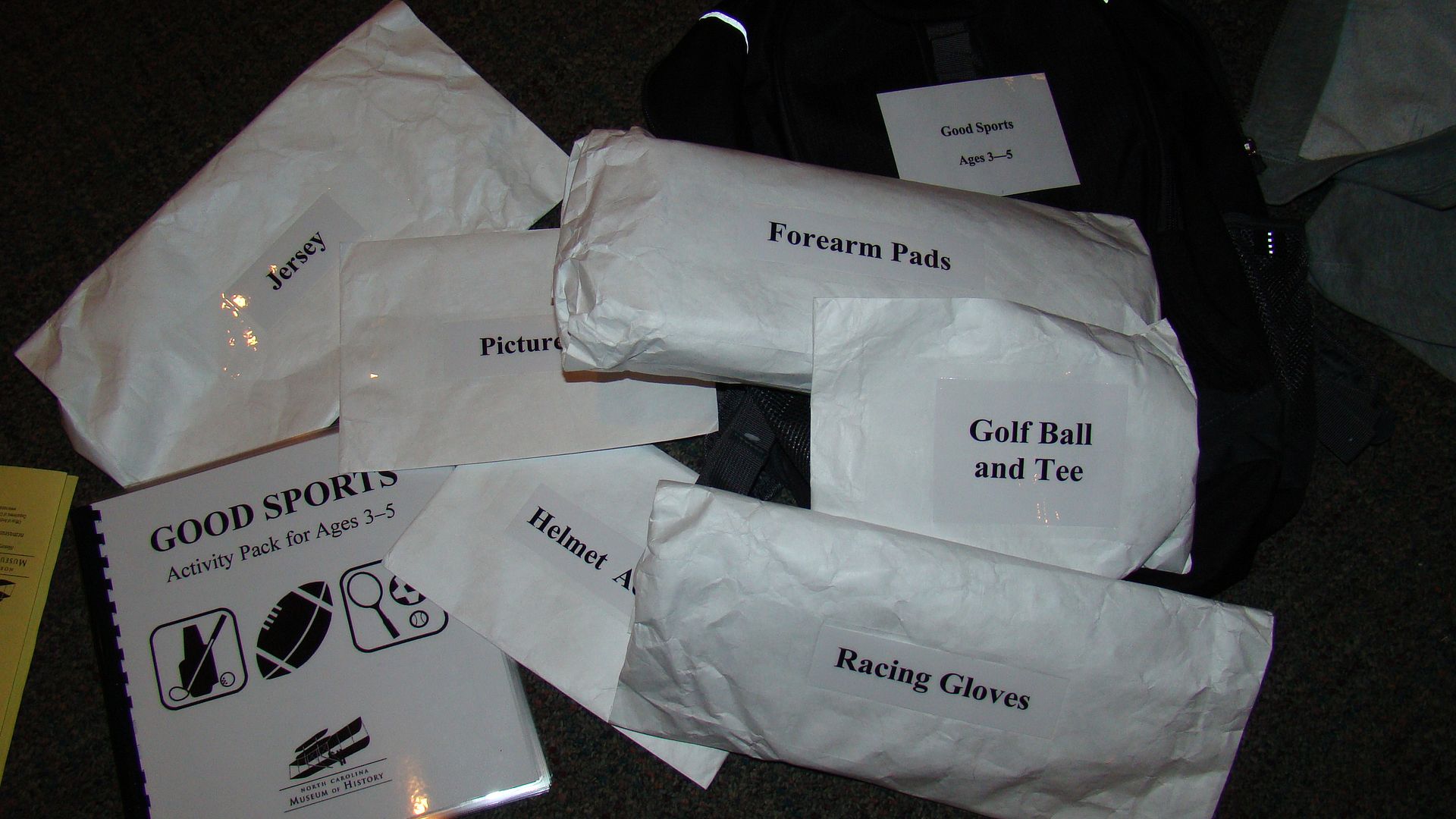 There were also phones that you could listen to famous atheletes talking.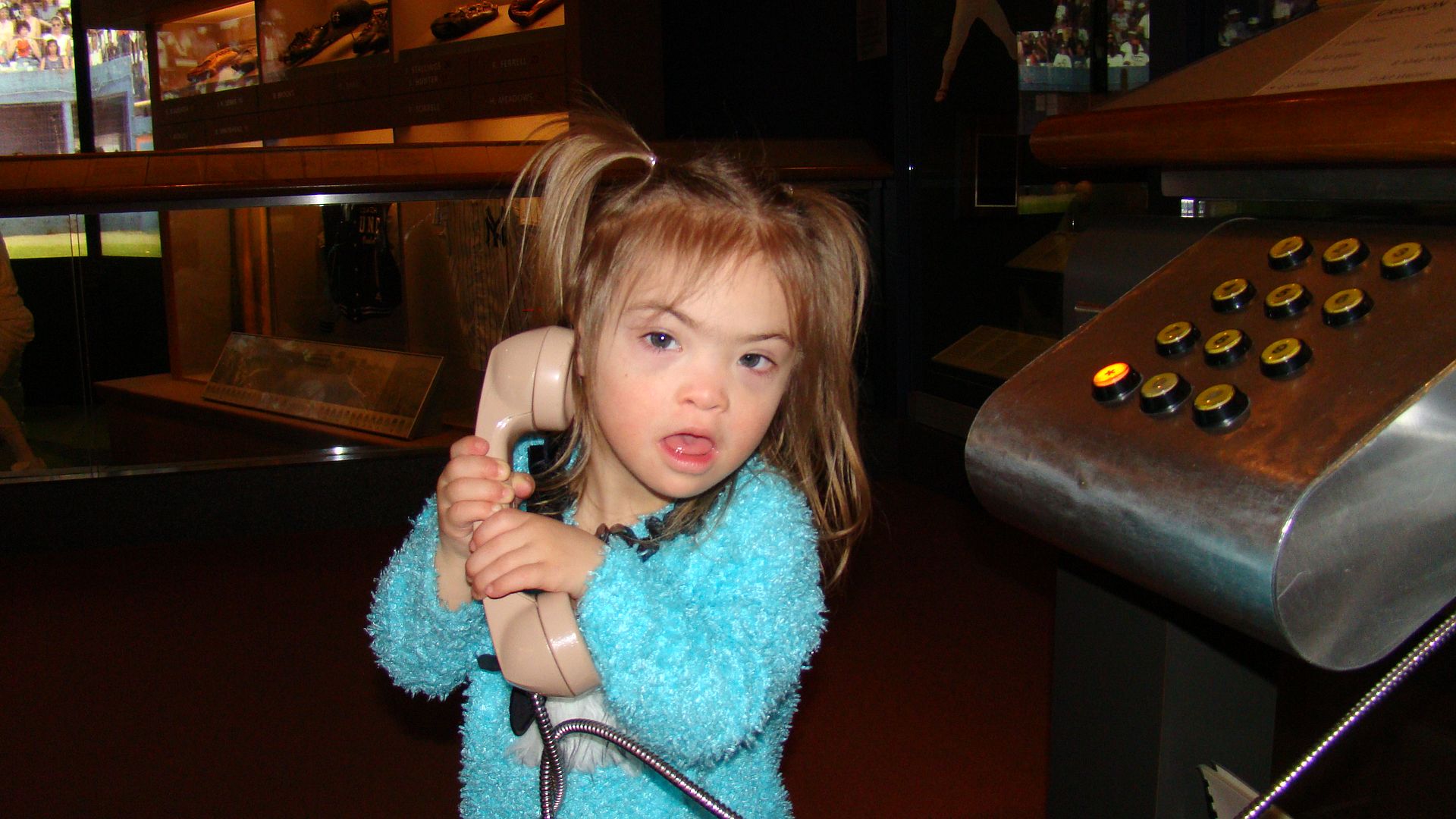 We also saw some exhibits on transportation.
And one on various wars - no pictures in this gallery though. We also visited an historical mystery exhibit. There were many items on display and you had to try to figure out what they were used for. Some were behind glass and others were more interactive, talking to a museum worker.
We enjoyed a picnic lunch and then headed home. It was a fun day and I'm thankful we had the opportunity to go!
Blessings
Leslie