I'm going to try to catch up on the Aug/Sept posts I've been wanting to make regarding some of our school work. So, just know that you are reading things that have happened over the last month when I post a string of them in a row. LOL
We had fun with this FIAR unit.
Some of the things we added to the lesson, was food! We made these bear paws and served them to friends. It went nicely with the lesson on hospitality.
These were yummy and super easy to make - though not all that healthy. We used refrigerated biscuit dough. One biscuit was flattened for the paw. A second cut into fourths for the toes. We rolled them in butter and cinnamon sugar and baked them.
We also made these cute bear treats with graham cracker crusts, chocolate ice cream, choc chips and a cherry. We were supposed to use cookies for the ears, but those didn't make it onto the grocery list so we broke apart ice cream cones and used those instead.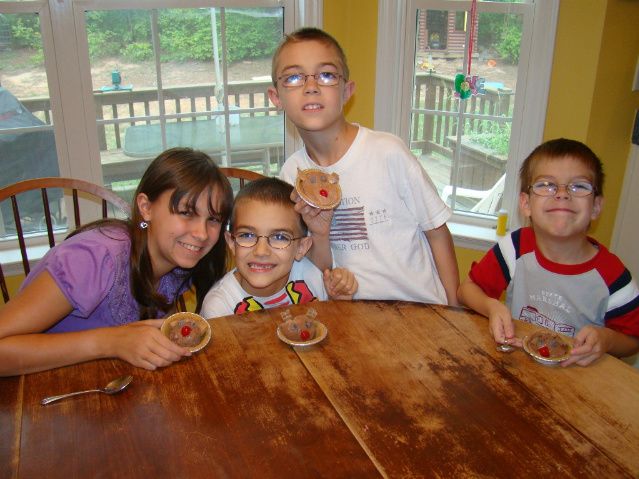 Hope you are having a great week!
Blessings
Leslie