We had our first field trip with our homeschool group last week. I'm just in one group - our Five in a Row group. It's a smallish group (about 25 - 30 active families) and it has been a great support for our family!
Our first outing is always at a park. It's just a fun way to reconnect with people you might not have seen over the summer. It's also an easy environment for the new folks to come in and get to know some of the other moms/children. I also think it's really important for kids of all ages to have time to play. We all need time like this no matter what age or stage. I know I enjoyed it as much as my children did.
We met at Harris Lake County Park. A really fun park with lots of place to play! There are trails, a lake, fields and a playground area.
I enjoy seeing the big kids and small ones all playing together.
I really love seeing my biggest and my smallest playing together. Warms my heart!
Tried to take some random photos of the day, but didn't get as many as I would like.
Some of the older girls.
I got the boys to be still for a minute or two. LOL
Can you guess why I didn't get many photos taken? Here's a clue.
She was busy, busy, busy. On the move much of the time. I wanted to stand still a little more so I could talk with my friends. I did have one precious friend walk around with me while I followed Eliana so we could talk! :-)
The boys enjoyed some of the art at the park.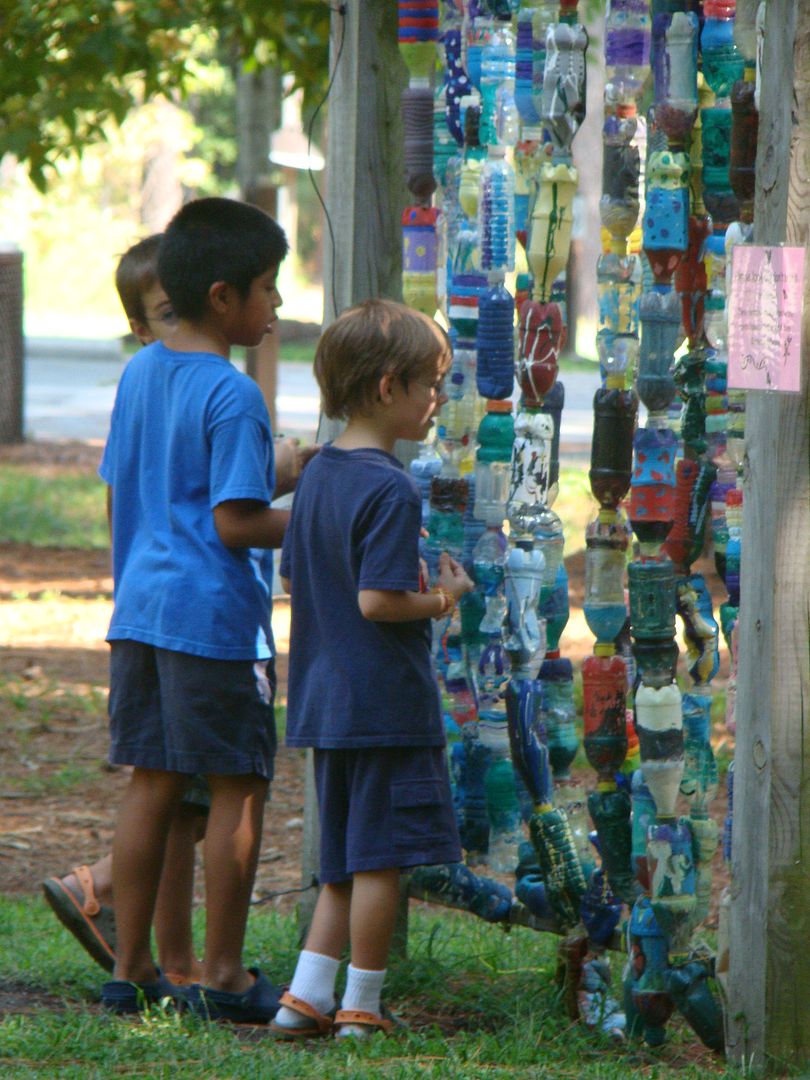 One of the blessings of having a big van - we had room for bikes and two additional children to come with us!
Unfortunately the trails were closed and so Christopher wasn't able to go on the longer ride he was anticipating. We'll have to go back sometime soon! Everyone would enjoy that.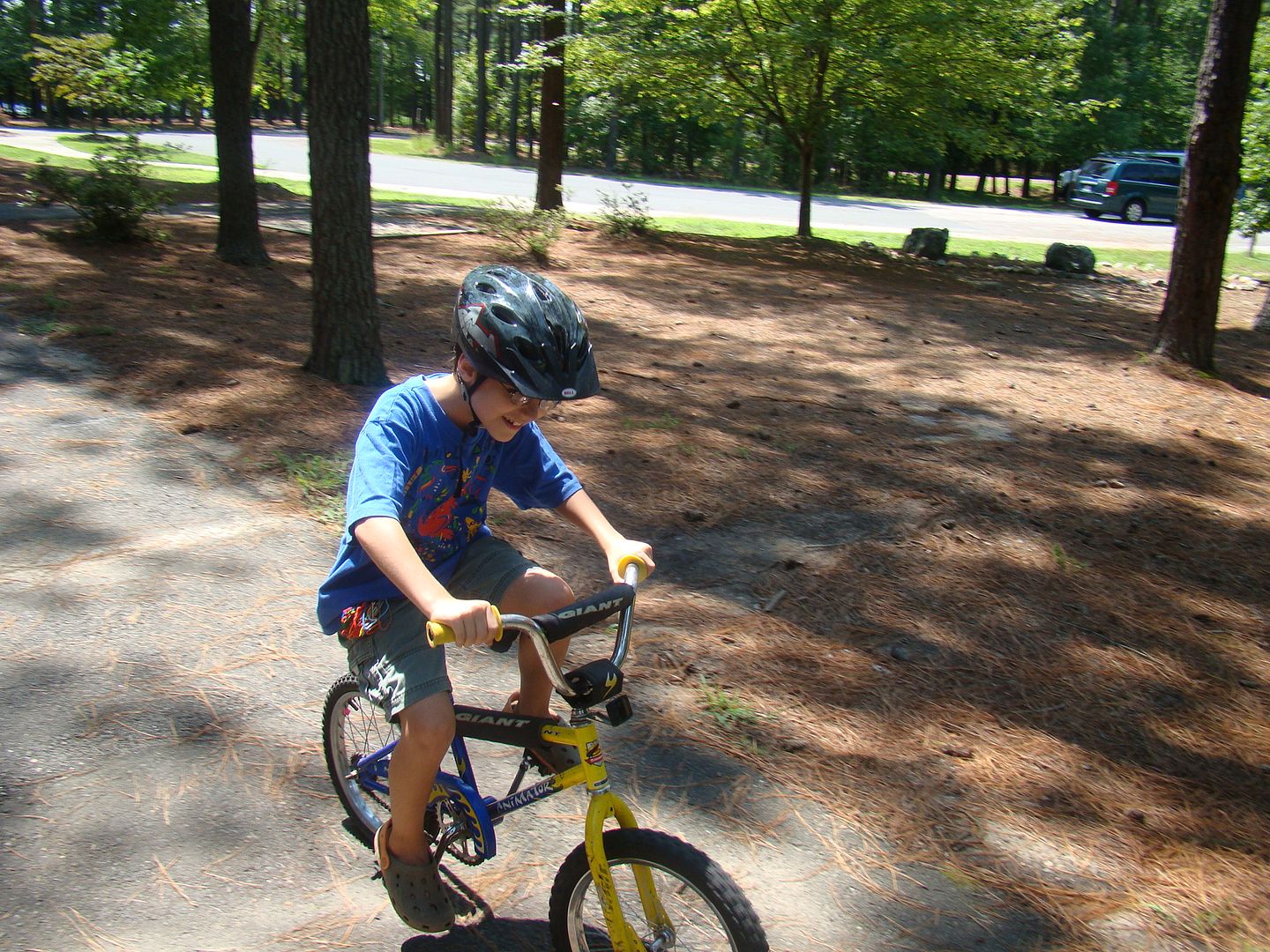 We played for a couple of hours, ate a picnic lunch and then played some more.
It was a fun (and not too hot) day. I love field trip days. I look forward to our next outing!
Hope you are having a fun week-end wherever you are!
Blessings
Leslie