I've posted about this a couple of times - and each time something came up (usually significant or serious) to derail any plans. Well, we've finally gotten to it - painting!
We've been in our house for almost 10 years - and the walls certainly show it! We still have the contractor paint (beige) throughout a lot of the house. Because of the type of paint job (one coat).it is not easy to clean. Add in some active children and you get dirty off-white walls.
We tackled our "school room" first. (I have hopes that this won't be the last room done!) It's the front room of the house and mainly holds books and our computer and one comfy chair. We moved everything out into the hall. Lots and lots of books! (5 bookshelves - 2 large and 3 small) This is a photo of our front entry. It was a trick getting into the house for awhile. :-)
Here's a before picture. (I didn't think to take one before we started moving things, so it's not a great photo.)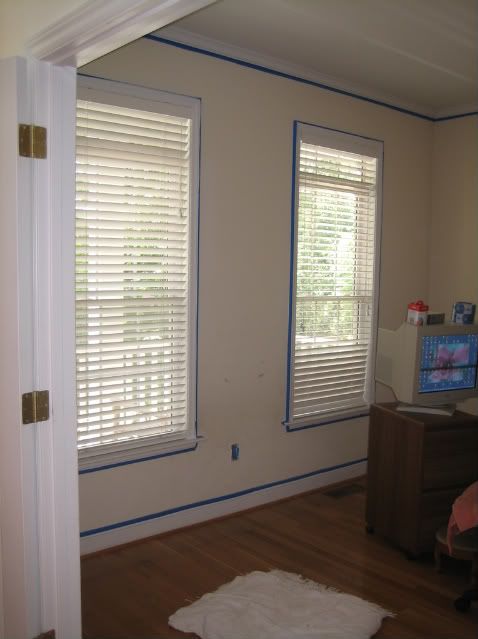 Roger had a little bit of help.
I don't have a good "after" shot yet. I still need to sort through books as I want things a little more organized than they were before. I'd also like to add some curtains (maybe???) and a verse or quote on the wall. I haven't figured out what yet though.
The color makes me happy - as does the clean walls!!!
Thank you Roger!
Love,
Leslie
PS We also had our halls done while we were out on our field trip last week! That was a really bad area (esp the stairwell) and now it looks great!