I'm still playing catch-up for the month of May ... and determined to get close soon!   We had our last co-op today and it was a lot of fun!  More hopefully in a few more days. 
For the last couple of years, we have ended our school year/field trip days with our FIAR group with Field Games.  It's a fun way for our kids to be able to enjoy some of the same games we did as kids and things that are hard to do without a large group.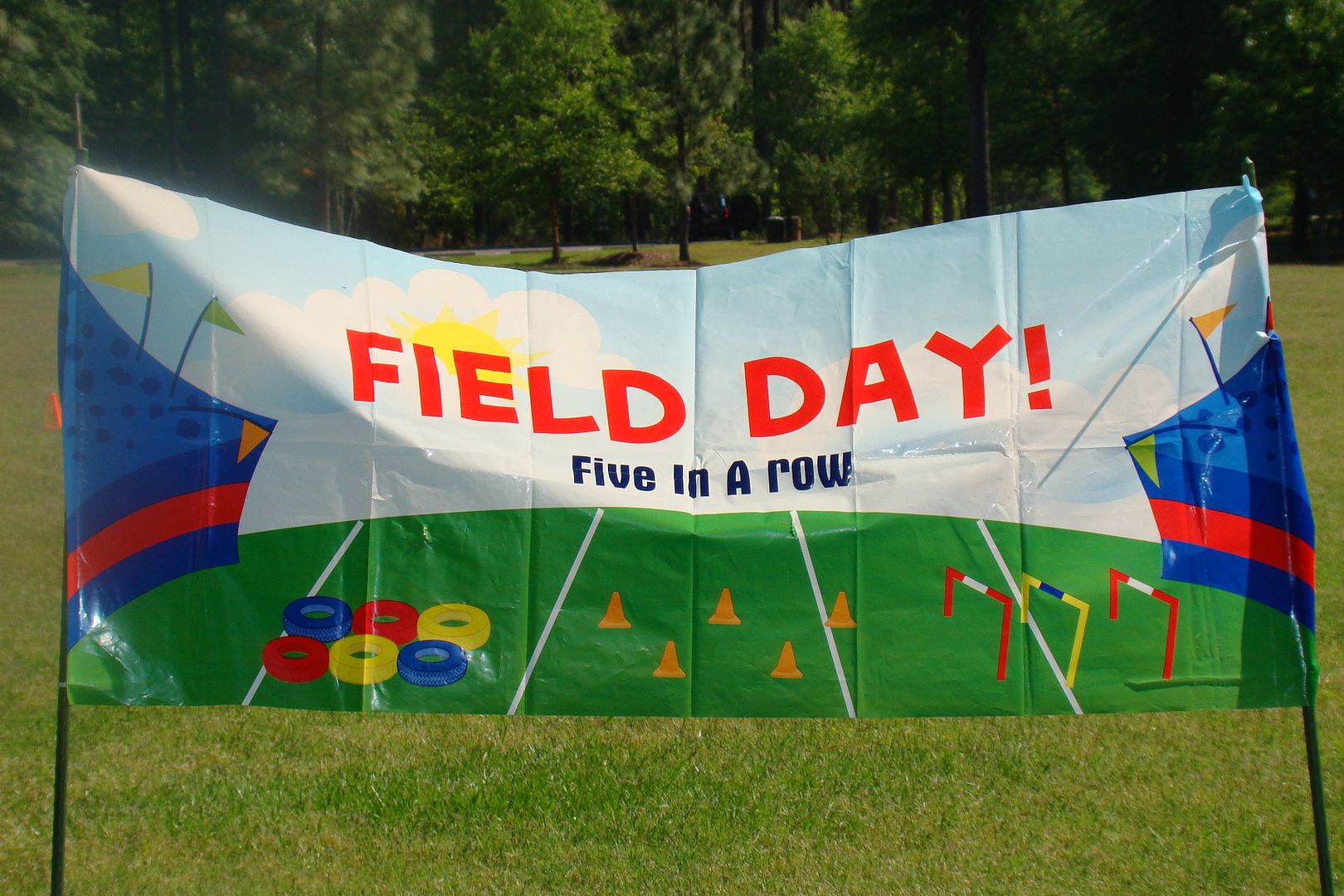 We divide the kids up by age.  The oldest group was 11 and up.  The middle group is 5-10 and then there is a little kid area with some things for the youngest kids (though no formal games).  I had signed up to help with the little kids before realizing that Daniel wasn't in this age group any more.  (sniff, sniff)  When I realized it, I thought there was no way that he would participate in the games with me in a different area.  (He will typically not go do much of anything in a different environment without me there.)  A friend graciously agreed to cover for me so that I could hang out with Daniel.
I sent my 3 little boys to the races which were their first events while I was helping Eliana.  Guess what?  Daniel went happily without me!  :-)  He also started to participate in the races!  I can't tell you how encouraging it is to see him able to make some steps like this.  I know this may seem small, but with all that he deals with regarding the SPD (sensory processing disorder), so many things overwhelm him.  I'm grateful to see this step of progress.  I know it was because he had his brothers with him. 
The races included an egg race,
backwards race,
three-legged race
and sack race.
Joshua and Daniel were in the 3-legged race together and were a little mismatched by size.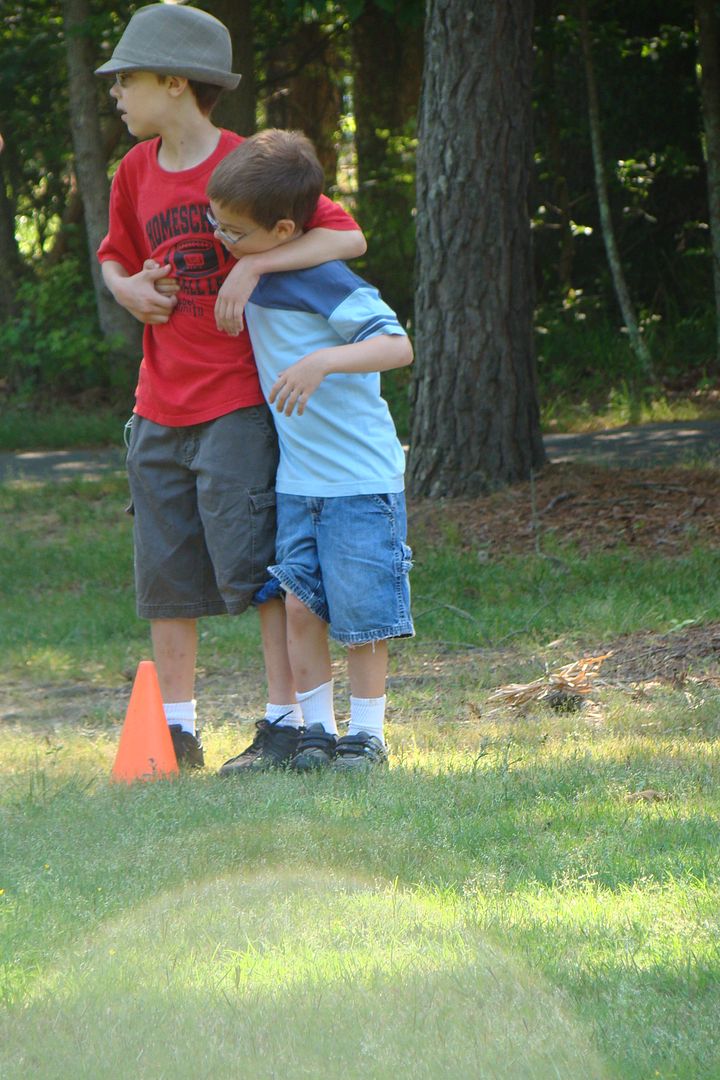 They still won though!  (That was a surprise to me!)  I loved seeing Daniel having fun.  It just did my mama's heart good!
In the other area, the kids competed in broad jump and softball throw.  I don't have many pictures of these events as things were going on simultaneously and honestly, it was so much fun watching the races.  They also played horseshoes.
I did get this fun shot of the broad jump. 
The older kids competed in the same events as the younger ones.  Some of these photos just tickled me.  Can't you just see the frenzy from the photos?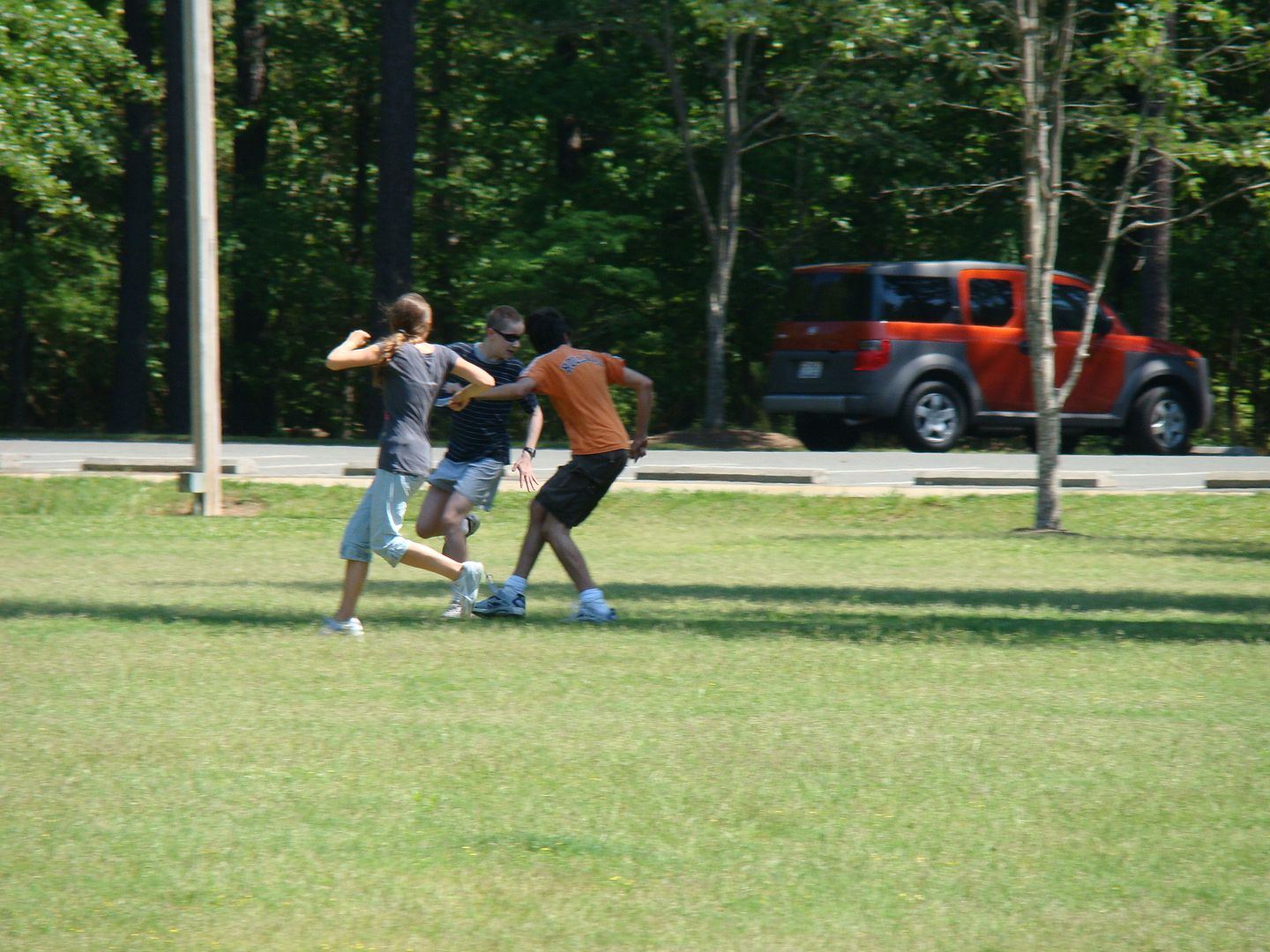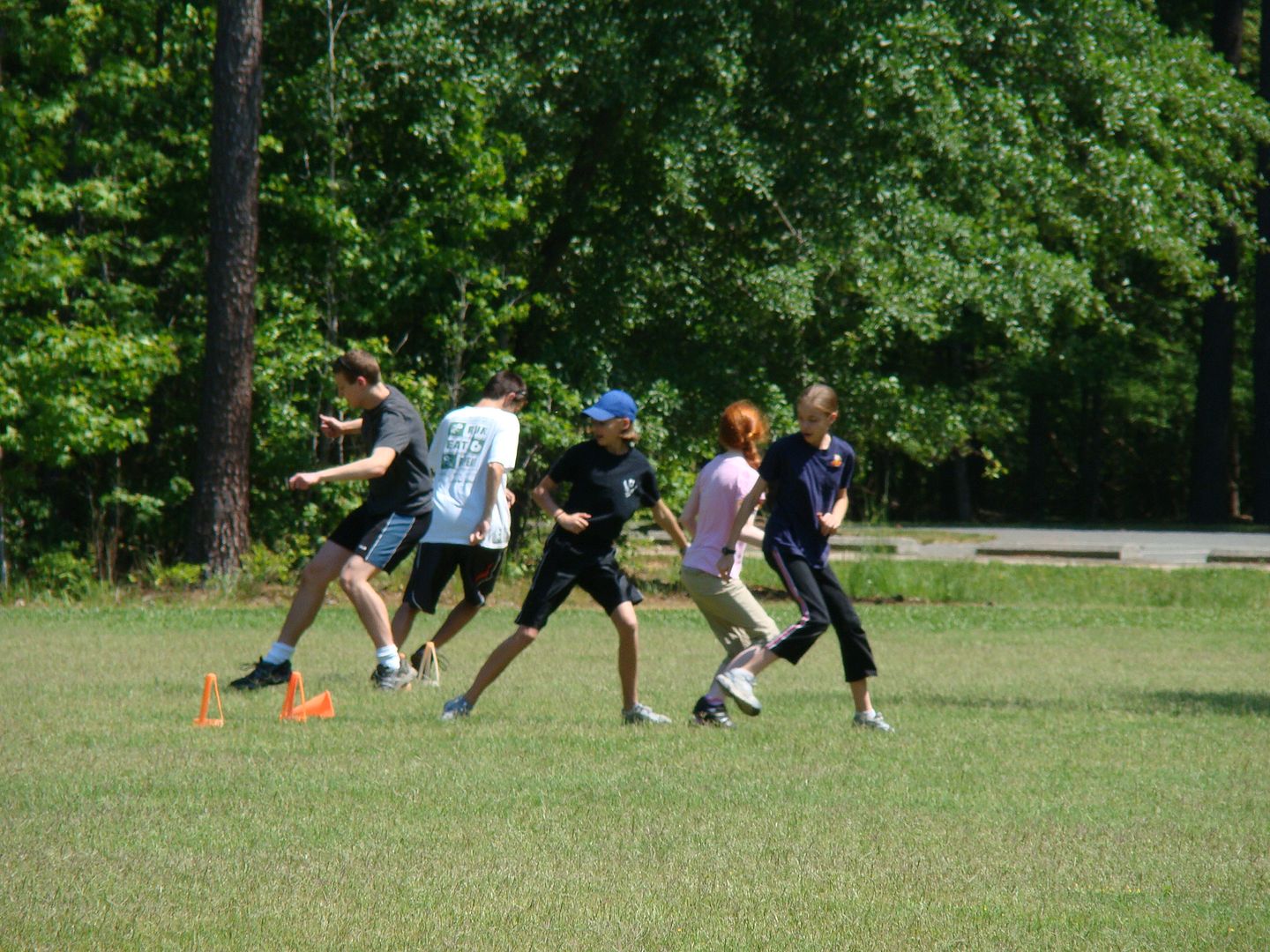 The sack races added extra challenges for the older kids because they don't fit in them as well.  It makes for some funny moments too!
All in all, it was a fun day. 
I'm thankful for good friends - for me and for the kids.  I'm thankful for healthy bodies (I don't think I'll ever take that for granted).  I'm thankful for a beautiful day.  I'm thankful God has blessed me in so many ways!  More later on co-op and other May happenings.
Blessings
Leslie