I can't believe you are already 6 years old!  It really can't be, can it?  Growing up, but still so young.  Still my little boy.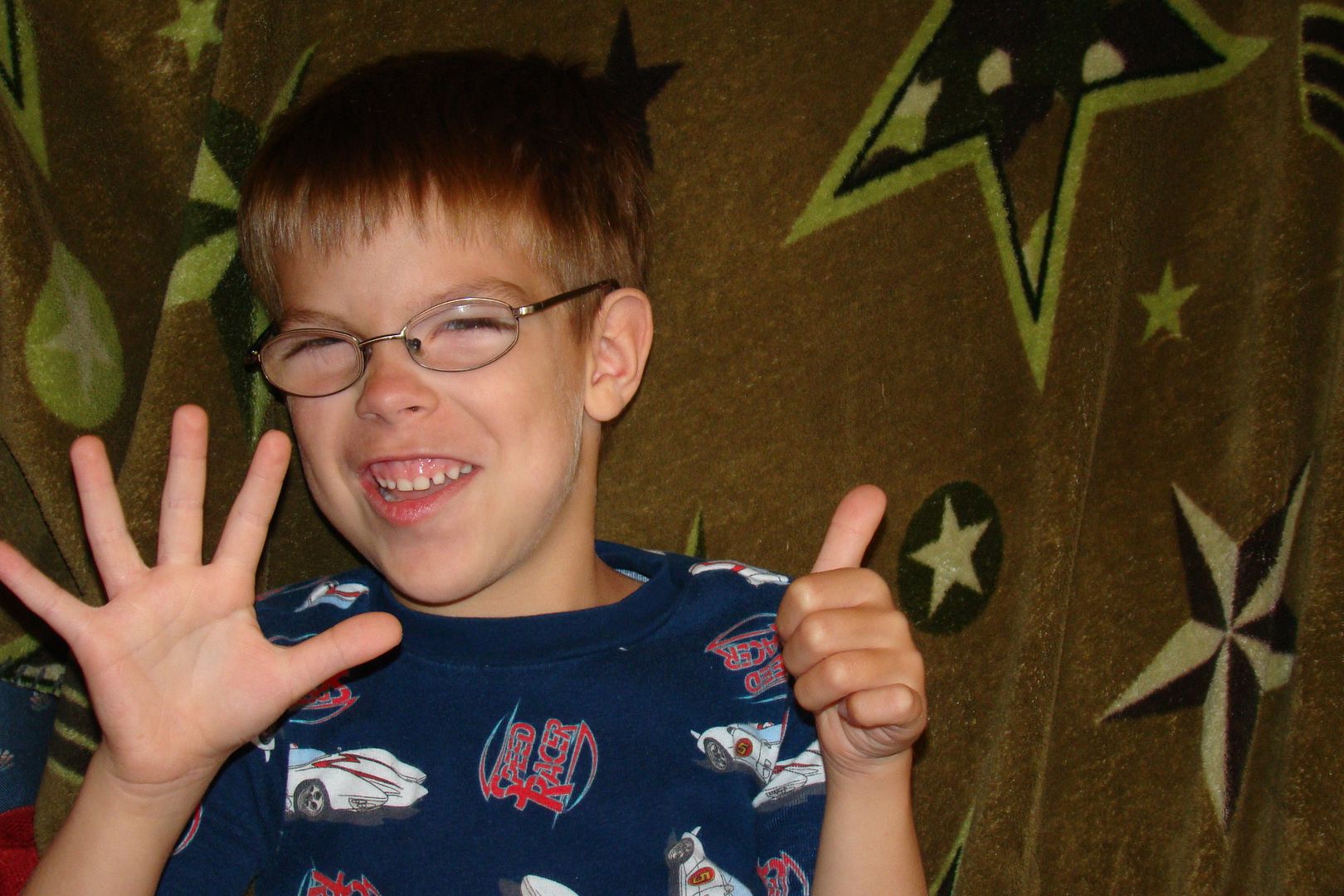 There are so many things about you that I love.  You have a sense of style and direction.  You are comfortable being who you are and I hope and pray that will never change.  I pray that you will seek the approval on the One who made you and not the others around you.  I pray that you will have relationships that point you to God who made you for His own purposes.
I enjoy watching you in nature.  You like to examing things and search out interesting finds.  I see this especially at the beach where you seek for your favorite things - shells.  You love the intricate designs and have learned the names of the ones we find most often on our visits to the SC beaches.  (Yes, we live in NC, but I've been going to the SC beaches almost my whole life.)  I enjoy sharing your finds with you.  I pray that you will always seek to learn more about the beauty around you.  Mostly I pray that you will seek God - for when you do this, you will find Him.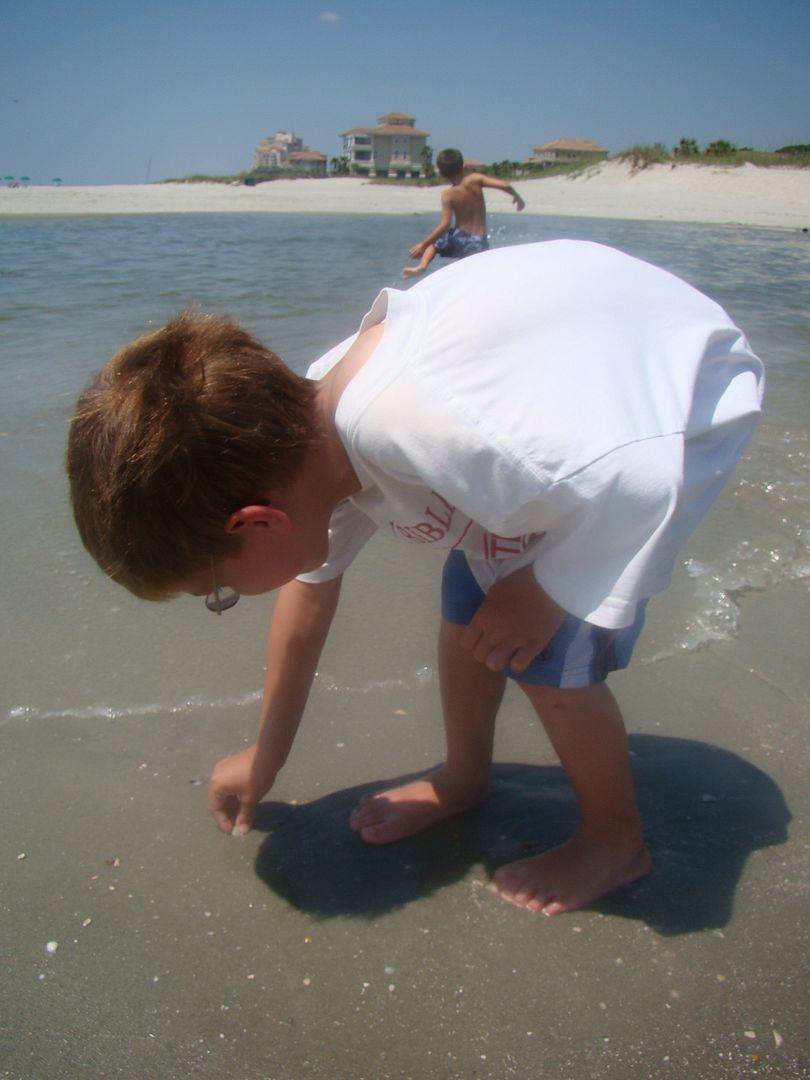 I love your smile and your sense of humor.  You often make me laugh.  I pray that you will always have a cheerful heart.
I love that you still like to hold my hand and snuggle with me.  It brings me such delight to just be with you.  I pray that you will always know how much I love you and that our relationship will grow and deepen as the years pass.  I need a recent picture of the two of us together!  I'm behind the camera most of the time and a picture of us is missing.  I'm writing this hoping it will prompt me to change that this week!
We celebrated Daniel's birthday at the beach again this year.  It has been fun to have a party with family.  He picked out the cake.  We had them write Happy Birthday Daniel on it.  He then decorated it the way he wanted, with pirate figures.
We also celebrated again today.  He picked all of his favorite foods to eat today.  Waffles for breakfast.  (It's in the shape of a 6, but hard to tell due to all of the whipped cream!  lol)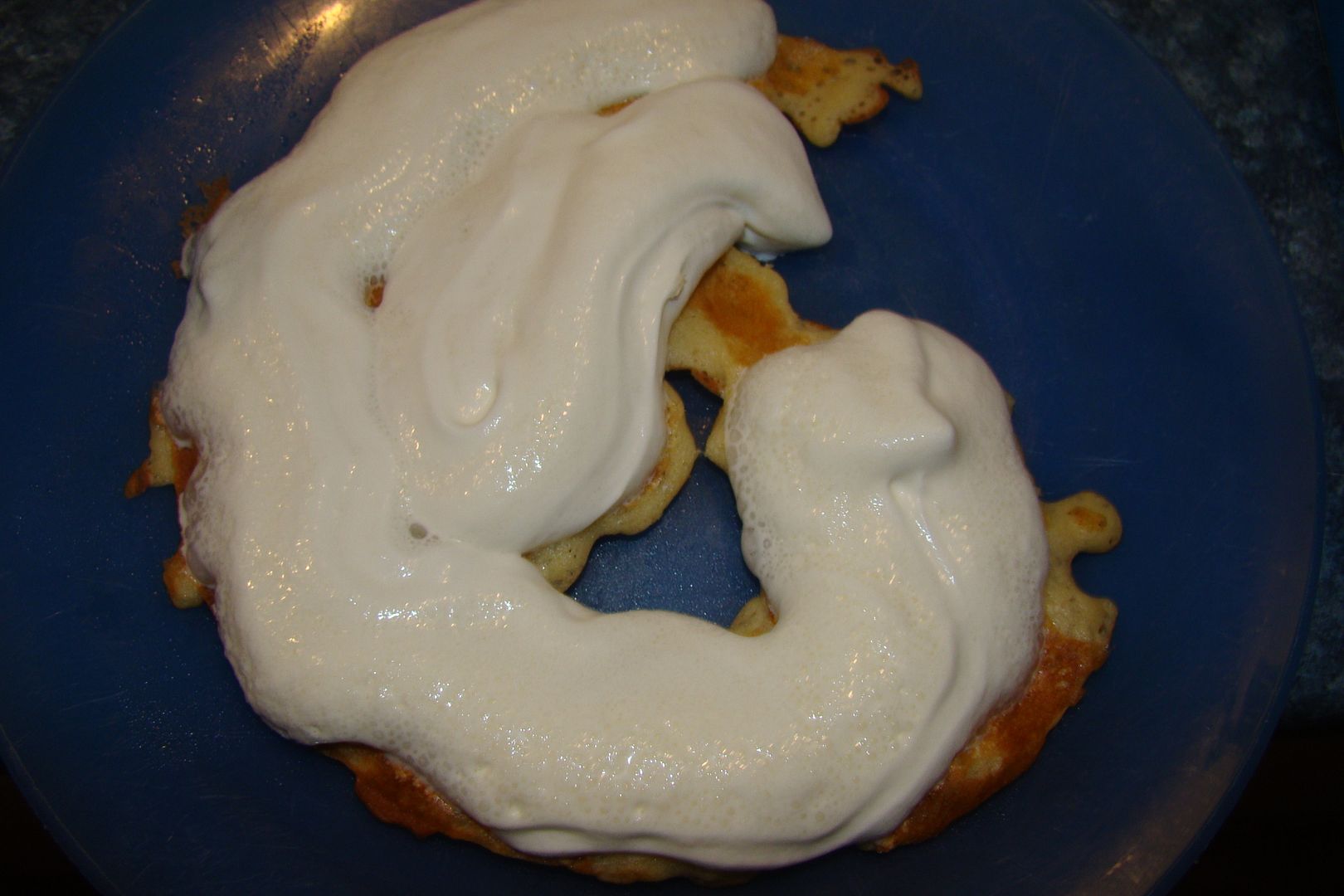 For lunch he chose pizza and chocolate gummy cups.
We went to the pool for the afternoon and one of his sweet friends gave him new pool toys.  The 3 water guns were a huge hit with all of the boys!
Home for ice cream and *another* cake!  (Rebecca has done all of the cooking up to this point too!!!)  This cake is a drum.  Daniel found the picture many months ago and has wanted this cake ever since!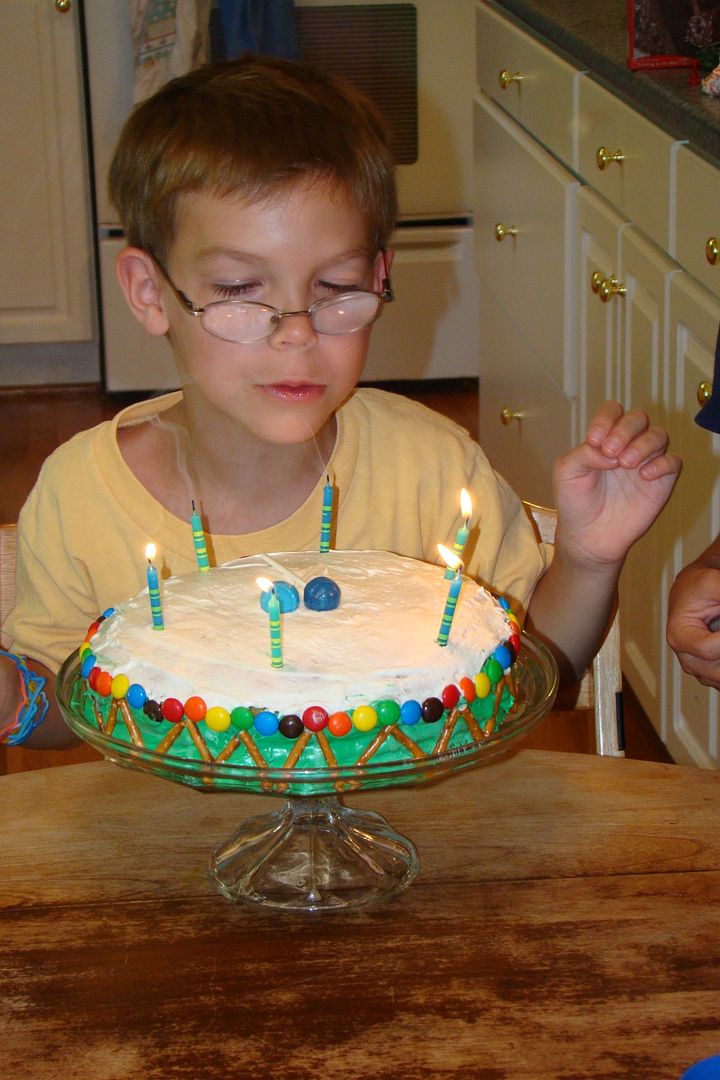 We had tacos for supper.  (What a long way we've come in the last 3 years!)  He ate off of the red "You are Special" plate and we went around the table and took turns saying things we loved about Daniel.  He liked hearing what everyone had to say.  We need to do this more often.  Playing ball outside to round off the night.  Oh yes, he opened some presents too.  He really loves opening presents!  It was a fun day. 
Daniel, I thank God for blessing our family with you!  We are a better family because of you!  Happy Birthday sweet Daniel. 
I love you!
Mommy