Our first outing of the year was to go bowling. This has been a hit in the past and it's always fun to go with friends. It was a bit of a challenge keeping up with Eliana as she kept bolting for the door. Thankfully she could not get out by herself.
My children bowled in 3 different lanes. They had fun. A couple had the highest scores -and it was 2 of my children that really didn't care about scores. How does that happen?!
My pics were OK - not so great. I have a group shot, some blurry ones of some my boys and f friend's boys doing jumping jacks and push-ups. Yes, at the bowling alley. LOL And most of the pics are from the back, like the one above. The one above is my favorite.
Afterwards we grabbed lunch at Subway and then went to a park to play. It was a chilly day, but pretty and the children spent several hours running around. I got some great shots (I think) of some of our children, but not all of them unfortunately.
Rebecca put Eliana's hair up in rag rollers the night before which is why she has curls. None of my children have natural curls despite my head full of them. It's clearly a recessive gene! lol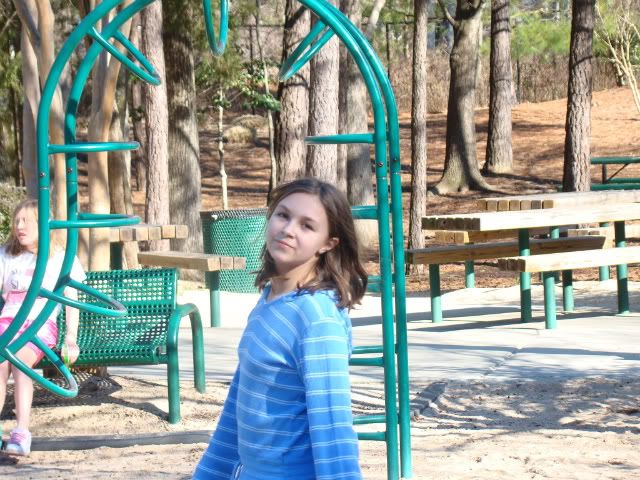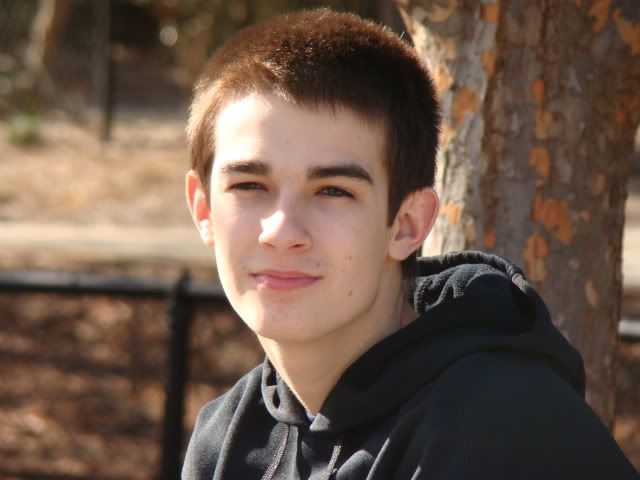 Eliana loves playing with the big kids and climing on the play structures. At one point she was holding her hands to her mouth and yelling something. It sounded like she was trying to call someone. Cracked me up! I tried to get a photo, but missed it.
Once Eliana was ready for a nap and falling asleep, we headed for home. Just after we got to the car, it started to POUR! What great timing. It was a fun day.
Our next field trip was two weeks later. (We plan outings for every other week.) This time we went to the Ackland Art Museum. I'll post more when the pics are uploaded. Snow pics coming soon (well, hopefully this week) too.
Blessings,
Leslie