Our local Walk for the Cure was held the last week-end in October. This was our second year attending and this year we asked friends to join us. I wasn't really sure what to expect - and was thrilled when people came with us. It blesses me greatly to see that people care about this our family, our precious son Joshua and finding a cure for this disease! (Yes, I teared up with each walker and each donation. It really does bless me!) This disease is relentless and you can never, never take a break from it. I'm thankful for the unceasing work of the JDRF in trying to find a cure!
A friend asked me recently how did I handle it when people close to you didn't seem to care about the same causes that you did. I told her that *for me* I try to have no expectations of others - and then everything - everything - is a blessing! I'm truly thankful for the support we received. It's a hard thing for me to ask for money and I didn't really get the word out as well as I probably could have. (Several people asked why we didn't tell them about it. I guess I just don't want to be a pest, kwim?) It is for a good cause and finding a cure would be an amazing thing for many, many people.
Our day started early. Last year we were stuck in awful traffic so we decided to try to beat the crowd this year. We succeeded. We also went in a "back way" thanks to a friend which was also a great tip! We caravanned in with most of our team so we wouldn't struggle in finding each other. (The crowd was about 7000 strong.) We parked and then headed in. The day started out chilly, but warmed up nicely.
We bought t-shirts this year which was really fun. Seeing so many of our friends sporting the shirt just warmed my heart. (Yes, teary. It happens a lot when I'm feeling blessed.) This is our team! If you want to join us next year, we'd love to have you on our team too!
We had time to spend checking out some of the activities. Next year, I think getting there even earlier and participating in some of the games and other booths would be a fun thing to do! I spent time following these two little cuties around.
The girls found a booth where they could spray paint color and/or glitter into their hair. They thought this was great fun. (And the fun continued at home the next day!)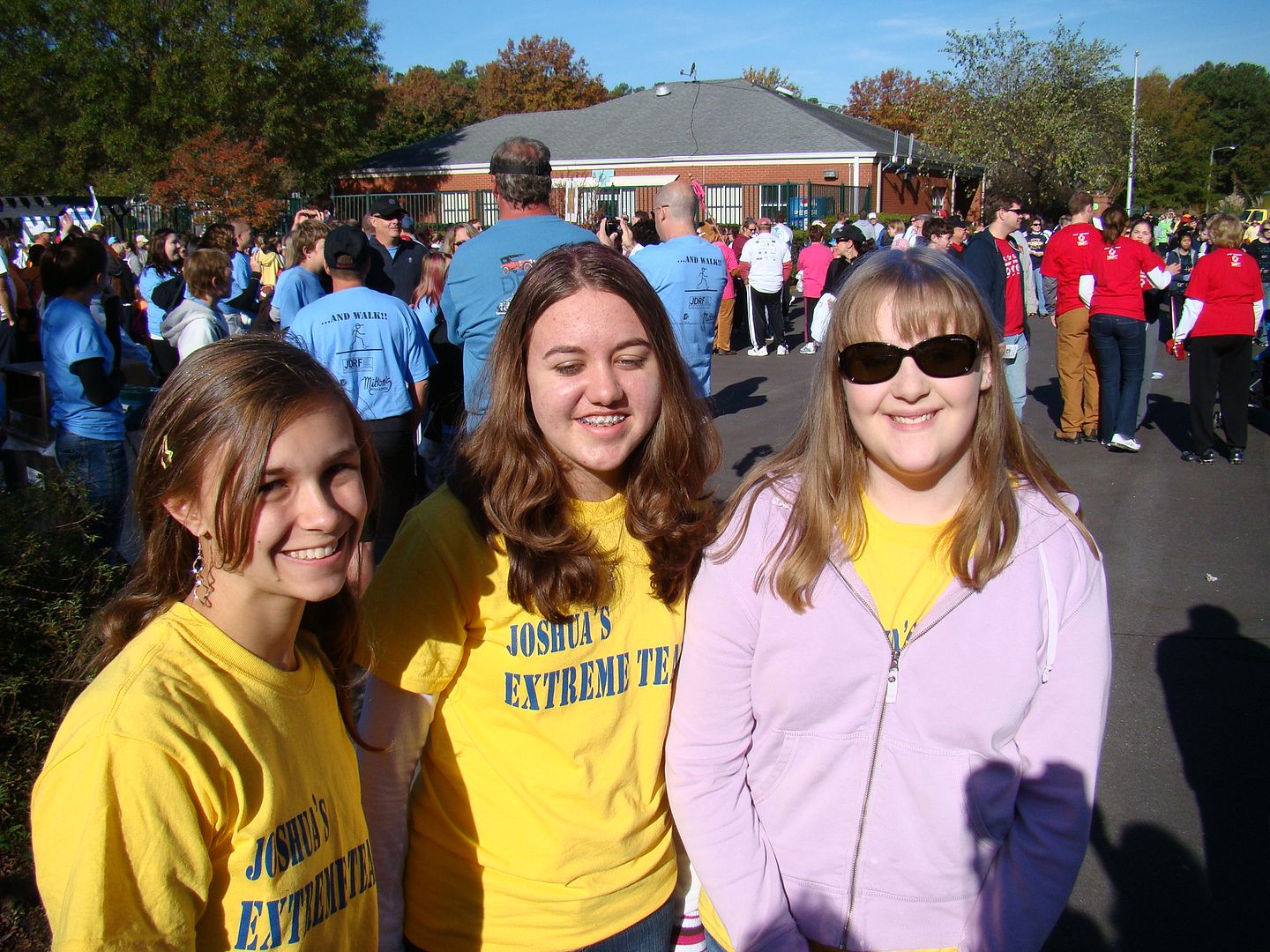 I'm not a detail person, but I love seeing someone else's attention to them. These logo painted on the path was a fun addition to the walk.
There was popcorn and water given out along the route. It isn't a long walk - either 2 or 2.5 miles.
It is a crowded walk however.
Sometimes it is fun to find your own path.
Friends are fun and make the days sweet!
After the walk, we were all treated to lunch provided by Jersey Mikes! We ate in the amphitheatre which was a great lunch spot with tables and chairs.
There was also really delicious bananas which they were giving away at the end of the event. We were happy to help take some home.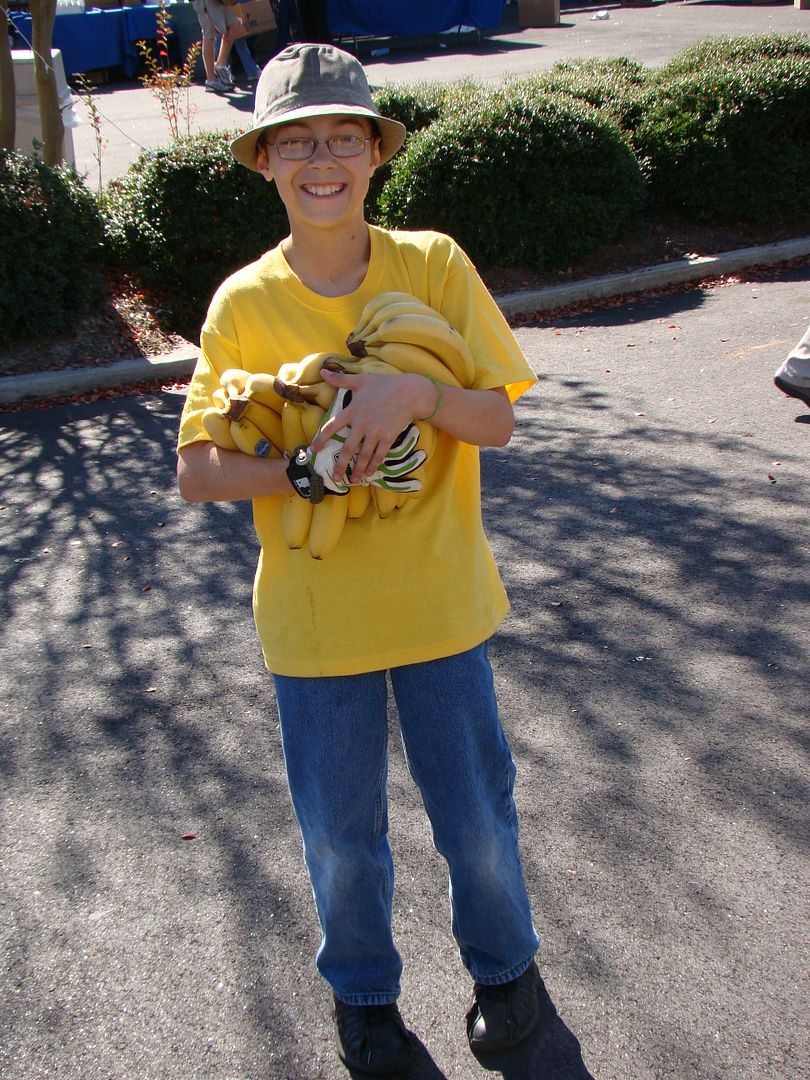 There were other activities to be enjoyed, but we didn't make it to many of them.
That's alright though as we all had fun just being together - and kids can have fun just about anywhere!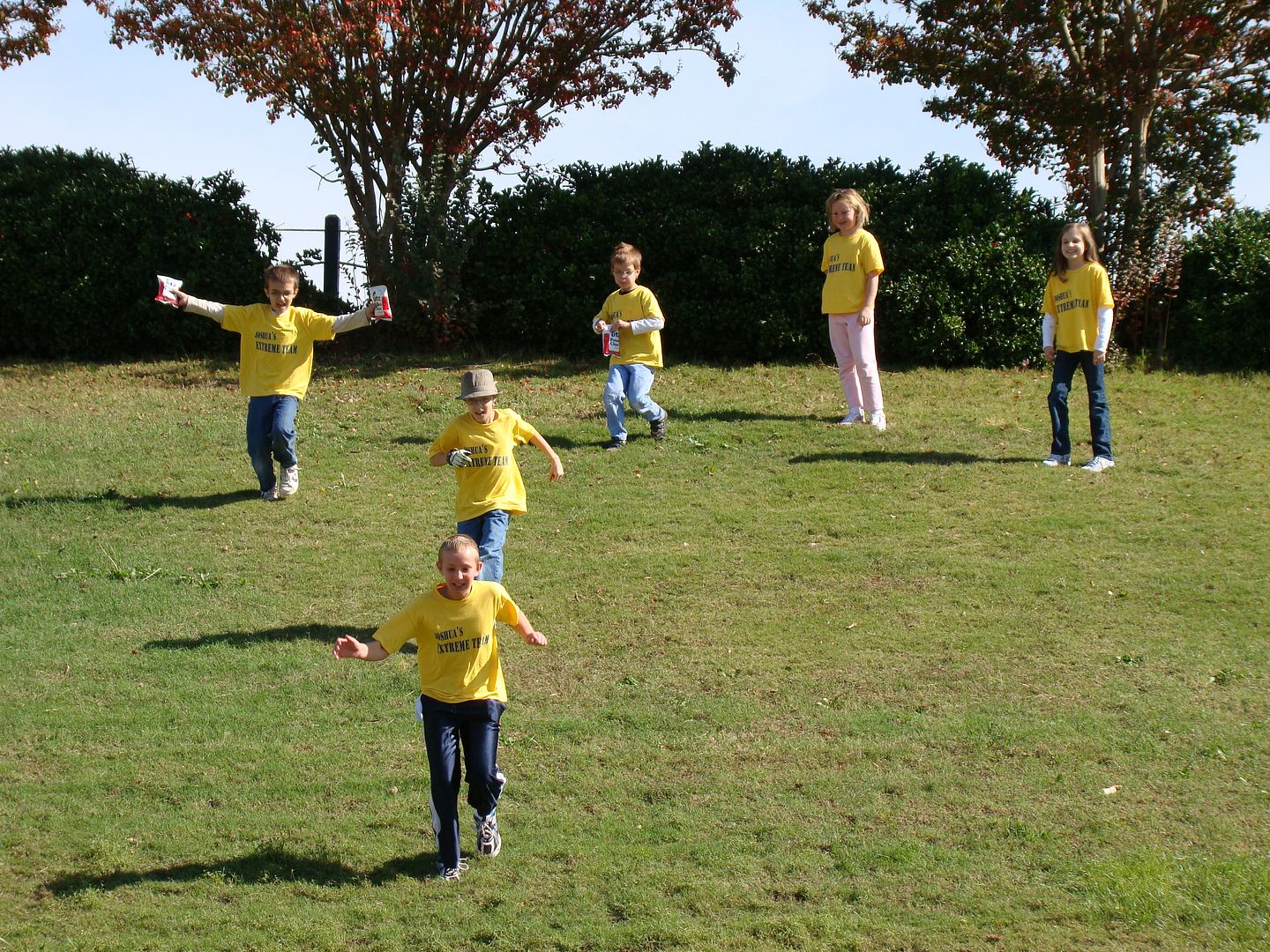 Soon it was time to head home.
My motivation to walk is this incredible young man. He has endured a lot over the last year and half - pokes too many to count (at least 5 per day and sometimes 10), shots, site changes, medical procedures and the constant couting of carbs. I pray that he will learn from this hardship - that he will learn empathy for others, grace to handle trials and strength to endure. I pray that he would learn to lean on God for all of this. I pray too for a cure. No more needles. No more pokes. No more insulin. No more watching every. single. bite. you put into your mouth.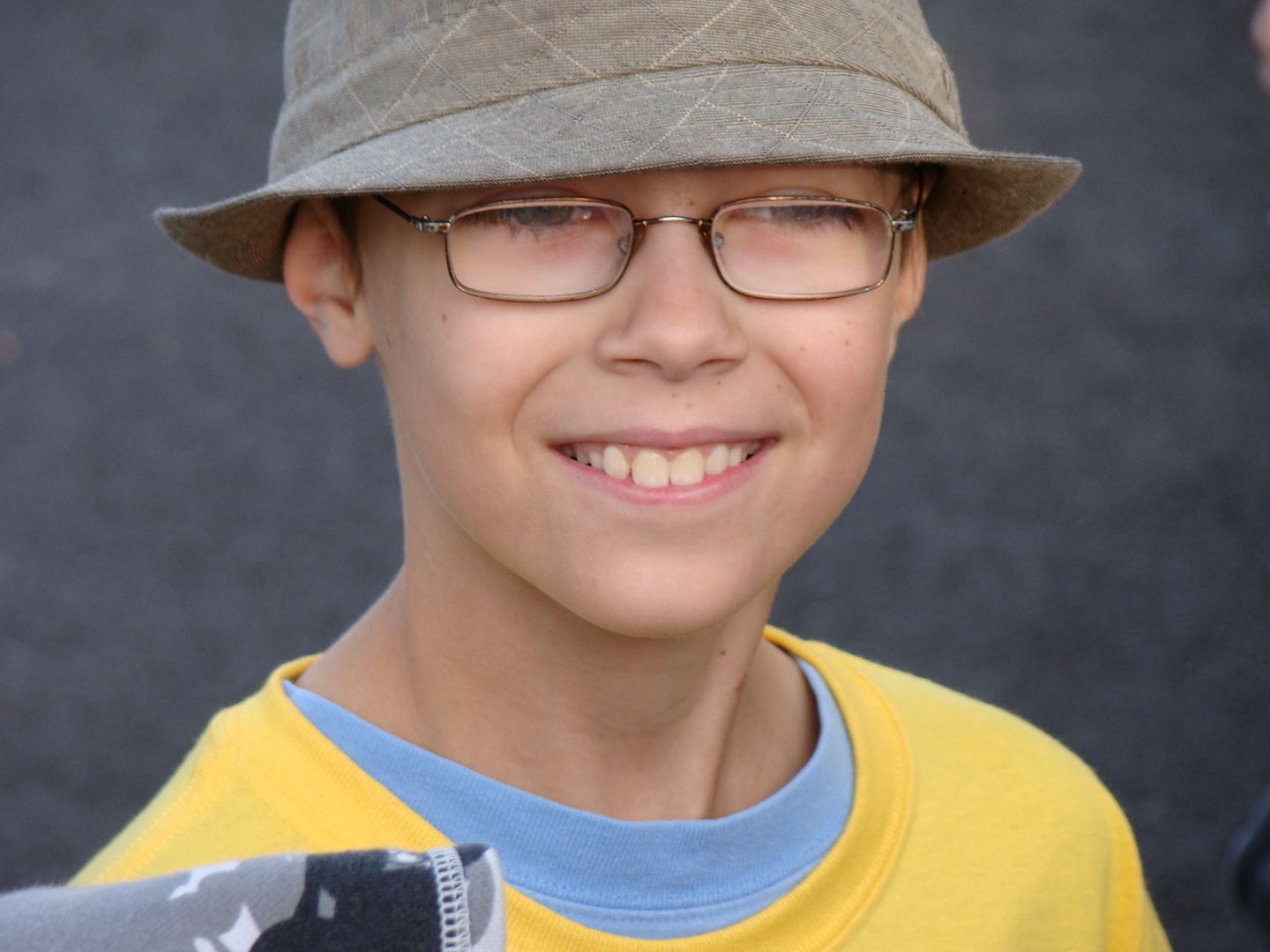 Joshua, I love you and am proud of you. I'm honored to be your Mom and part of your team!
Thank you to our friends and family for your support. We raised over $800 this year! Thank you!
Blessings
Leslie