Well, first a little more information. 
Thank you to everyone who donated!  I'm thankful for each gift and am praying that it will be used to bless this little girl and to help her find a family.  The total amount of money raised in both the chip-in and in checks sent it was ...
$405
We are very excited!  We had wondered in the beginning if anyone would donate.  I know times are hard and there are so many needy and worthwhile causes.   (Can I share too that Rebecca donated over $100 - all the babysitting money she made this month.  Her first month of babysitting.  The first monies that she has earned.  All of it.  I love her heart.)
We put all the names in a bowl this morning for the drawing. 
There was a drumroll for special effect.
We had Eliana choose the name.  The winner is ...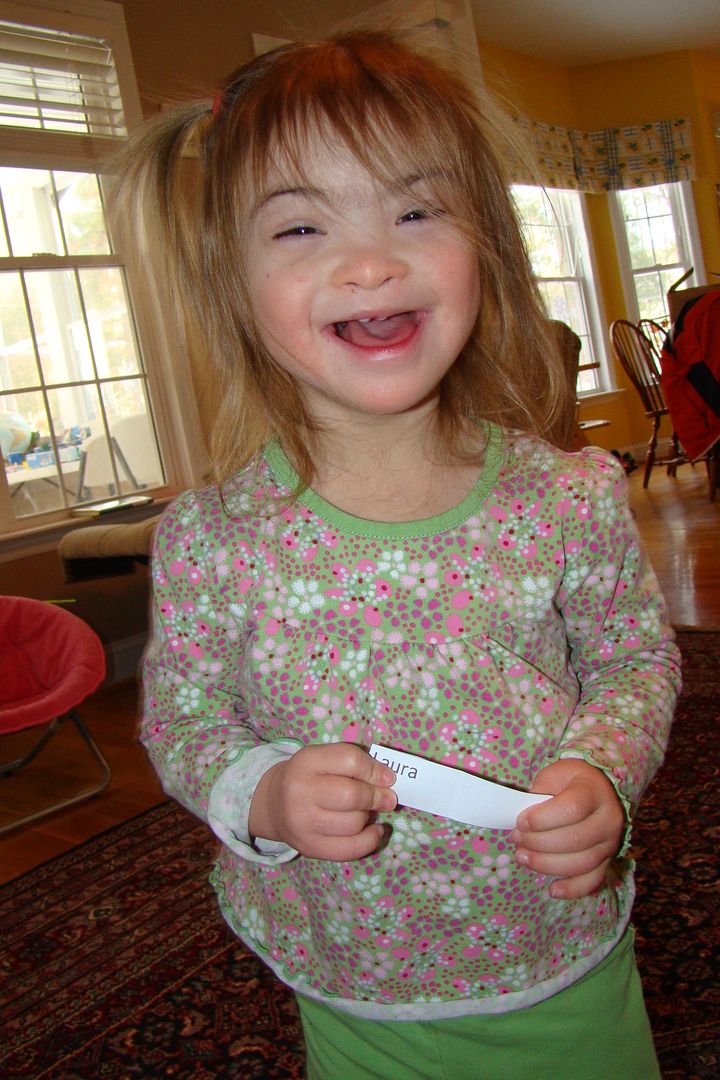 Laura Kenkel!
Congratulations! 
I hope you'll enjoy it and we'll get it to you as soon as possible.  I wish that I could have given this to each one of you! 
Thanks again for your gifts.  Please say a prayer for little Anya and the many, many other orphans waiting for a family.
Blessings
Leslie