I included something fun in my 4yos boxes that I thought I'd share. It was relatively simple to do and would be easy to adjust and change to fit your child/schedule/time of year too.
The only thing that wasn't simple is that it rained the day I first put it in his box and seemed to rain many more days that week too. We finally did it on an overcast afternoon. He liked the activity and I'm sure we'll do it again.
The set-up is simple. I took a muffin tray (I used a six count) and put in 6 differently colored pieces of paper. His goal was to find something in nature that was the same color and include it in his box if possible.
We looked around our yard for things. This would be fun to do in other places as well.
Here is something yellow (well, mostly).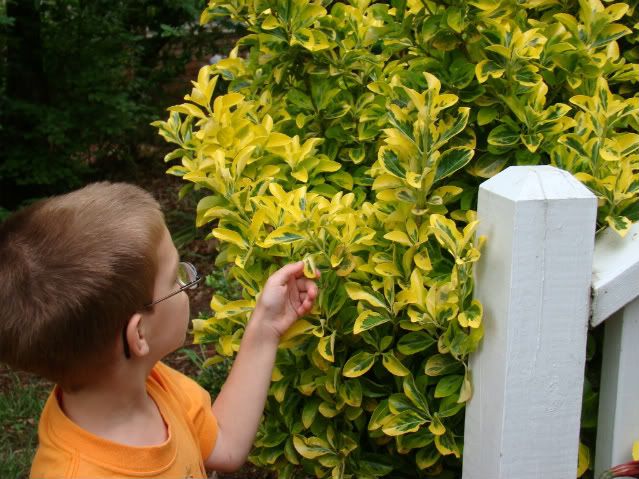 Red/dark pink
Brown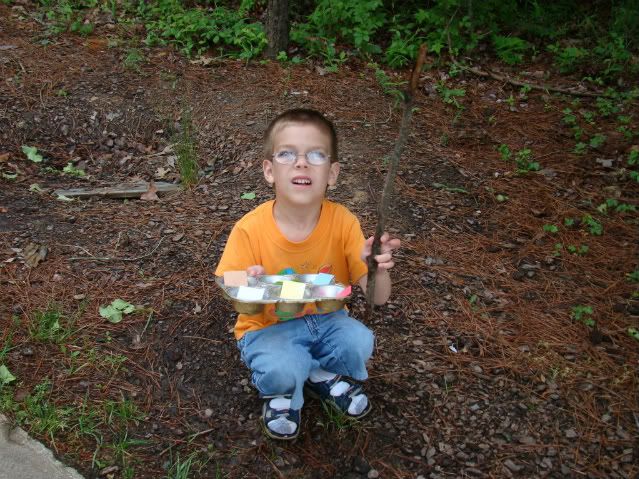 Green
White
Blue was a little tricky. He looked all over the yard with no luck. (I should have picked a different color. lol) Then he asked if he could choose this. He later chose the sky although it wasn't really blue on that particular day.
Daniel was proud of his finds and enjoyed showing them to family and friends.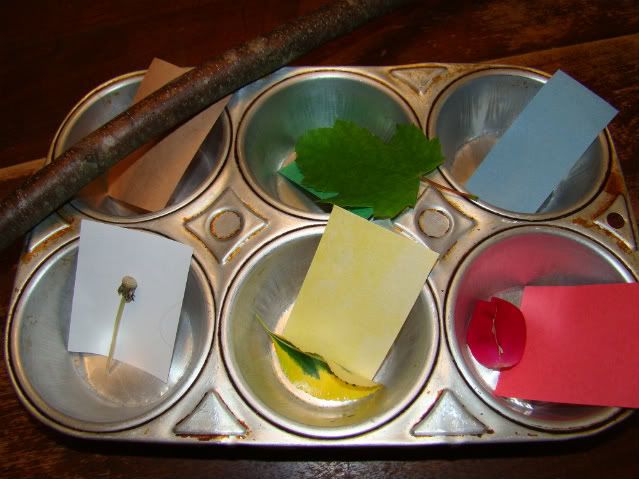 I could see doing this in non-nature settings too - at the grocery store, at the zoo, at the bookstore, wherever you might be. Just an easy and fun way to explore colors, to sharpen your observation skills and to discuss what is going on around you.
Blessings
Leslie