I know - it's been almost a month. I did want to post and share some pics though and better late than never, right?!
We visited our dear friends in Virginia for the week-end. We have shared many years of Easter activities together (egg hunts, and other fun times). Since we are no longer able to pop right next door, this was a fun extended time of being together.
We made resurrction rolls. This is a great way to explain the resurrection to young children and is an activity we've been doing since Christopher was a very young boy. You take a marshmellow to represent Jesus. You dip the marshmellow in butter and then cinnamon sugar to represent the oils and spices that were put on the body for burial. Then you take a crescent roll and wrap it around the marshmellow. This represents the tomb in which Jesus was buried. You then bake them. (Make sure your seals are really good on the crescent rolls or it will leak.) When you take them out, the "tomb" will be puffy and inside it is empty - obviously representing the empty tomb. It's a neat visual for young children - and a tasty treat as well.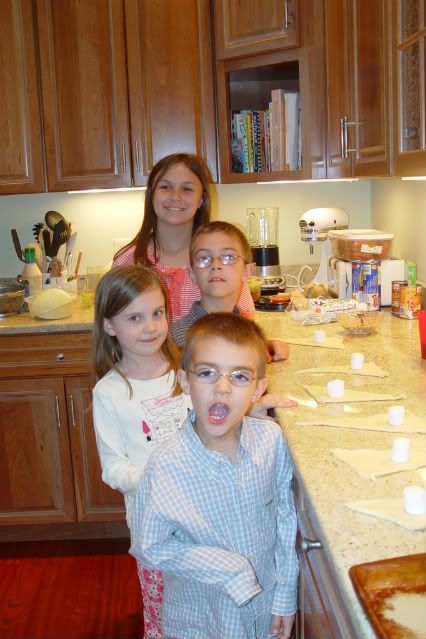 We also had an egg hunt. The tall grass made it a fun challenge. When Daniel had finished finding his eggs, we hid them again as the search is most of the fun. Well, the eating what's inside them is fun too.
I just liked this photo of Christopher and Eliana.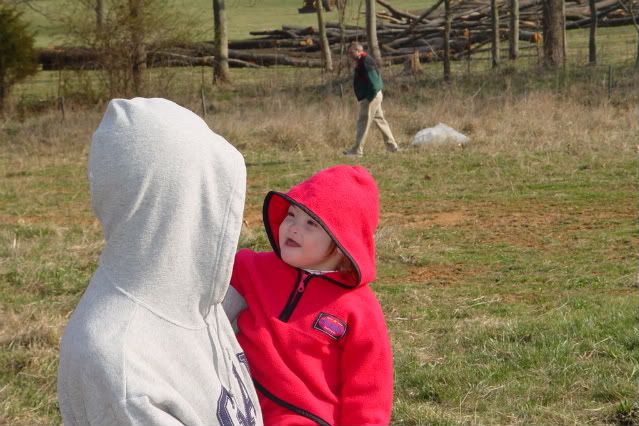 This is a photo of us all dressed up after church. It was bright and I know I'm squinting. It isn't the best photo - but it's the only one we have.
I like this photo of the kids better.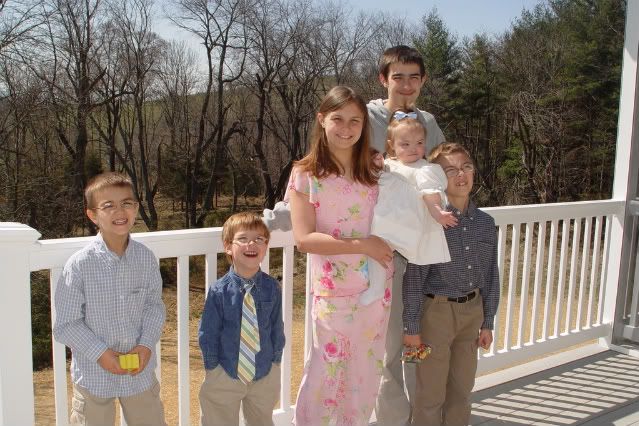 Eliana is wearing a dress that my Mom made - for Rebecca. I love seeing her wear things that her older sister has also worn. We've waited a long time for a girl to wear this again. We have quite a few beautiful dresses made by Nana for Eliana to wear.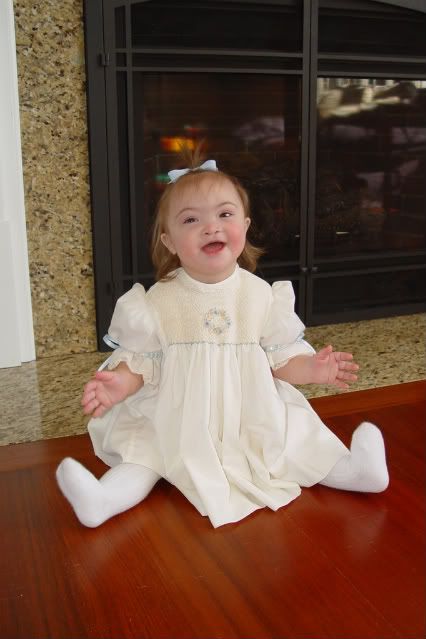 We also made cookies and decorated them. It is fun watching them display their own ideas and creativity in making designs.
Daniel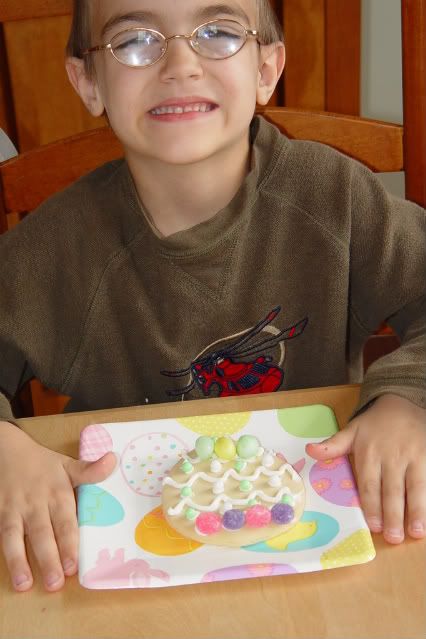 Isaiah
Joshua
Rebecca
We had a wonderful time with our sweet friends. I'm thankful that they are close enough to visit - though still wish they were right next door.
Tomorrow the children and I are leaving for an overnight field trip. It's our first since Eliana was born. I'm excited and a little nervous. We'd love prayers for travel safety, sleep (it's a lot to sleep in one room) and good weather would be nice too. I'll share more when I return - as well as photos from our last field trip when we went flying!
Blessing to all of you!
Leslie