Guess what we learned about this time? Need a hint. America's pastime.
Another fun outing with our FIAR group. This time we went to see the Durham Bulls Athletic Park (DBAP). The Bulls are a minor league baseball team which is the AAA affiliate of the Tampa Bay Rays. We toured the park and learned more about how things work.
It was a very, very cold day - but the children had fun. The little ones, including Eliana, had a hard time with the temps though. She fussed and had a runny nose. I began to wonder if she was getting sick. When I finally was able to put her down, inside a warm area, she was fine. I'm thankful.
This is the entrance of the ball park.
This is a bull sculpture near the entrance.
We toured the rec room and the locker room. Nothing fancy, but functional. Christopher was amused to see a football in the locker room.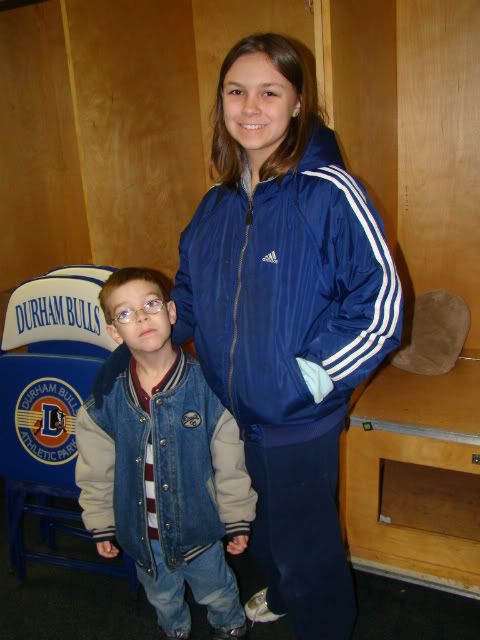 This is a view from the home team's dug out. If you look to the upper left, you can see the Bull. When they score, his tail moves, his eyes turn red and smoke comes from his nostrils. Also, if a home player hits the bull, he wins a steak dinner as does a fan.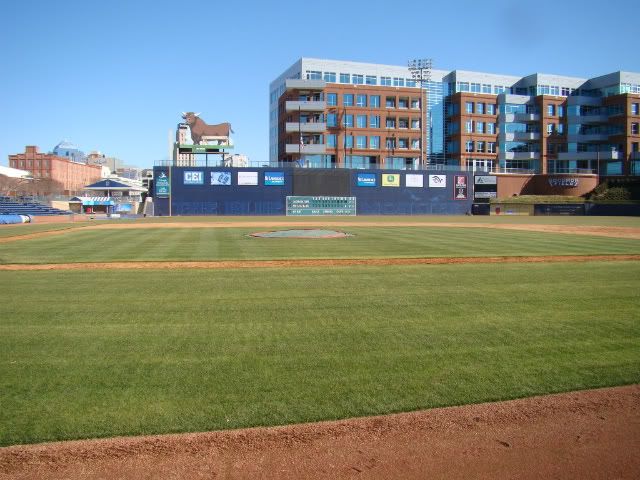 Look again at the picture above. Can you see the scoreboard (green in the middle of the blue wall). Well, we were able to go see how it works.
You enter from the right side of the "wall" and go down behind it.
Then up onto a platform to look out the "windows" which is were each of the numbers are placed for the scoreboard. This is a view out of one of the windows onto the field.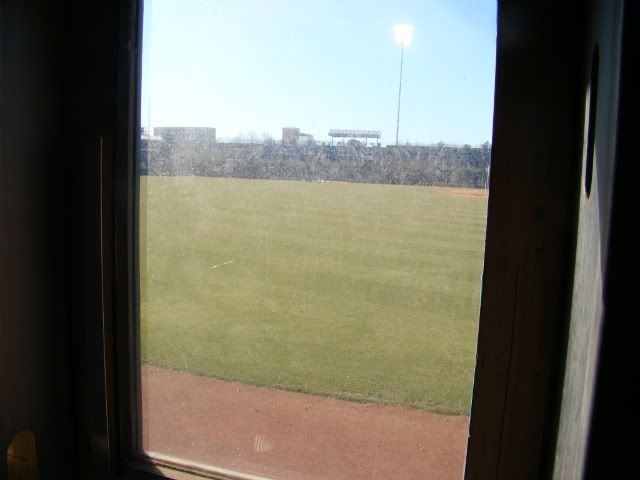 This is Daniel beside one of the windows and you can see some of the numbers used for scoring. It is one person's job to change all the numbers for the game.
Next, we went into the press box. Here is the view from there.
The stadium holds about 10,000 people and several "party boxes" for large groups and a play area for children.
This is just a cute picture. You can't tell because of the sunlight, but Joshua is wearing a Durham Bulls baseball cap just for the outing.
At the end, we took a group photo and then went across the street to the Mellow Mushroom for a pizza lunch. Daniel had a pepperoni sandwich again - and a bite of pizza! Woo hoo! It was yummy food and good to be in a warm place with friends.
Looking forward to our next adventure - a trip to visit my sister and her family this week-end!
Blessings,
Leslie