Some of you may be shocked – but this is my last post for October – and I'll be starting November ASAP. Yippee!!! There are so many fun things I want to share. :-) It's a good problem. The not so good problem is our computer - it's very, very slow. I keep thinking it's on it's last leg. We'll see.
This was another wonderful field trip. We visited Jordan Dam. We had beautiful weather which was so very nice!
This is the dam.
This is the view looking in the opposite direction. It's really lovely out there!
First, the rangers gave us a brief history of the dam to our group. We were then split in half by age. The younger children focused on learning a variety of things which would enable them to earn a Junior Ranger badge. They learned about various animals that live in the area from snakes to foxes to squirrels and more.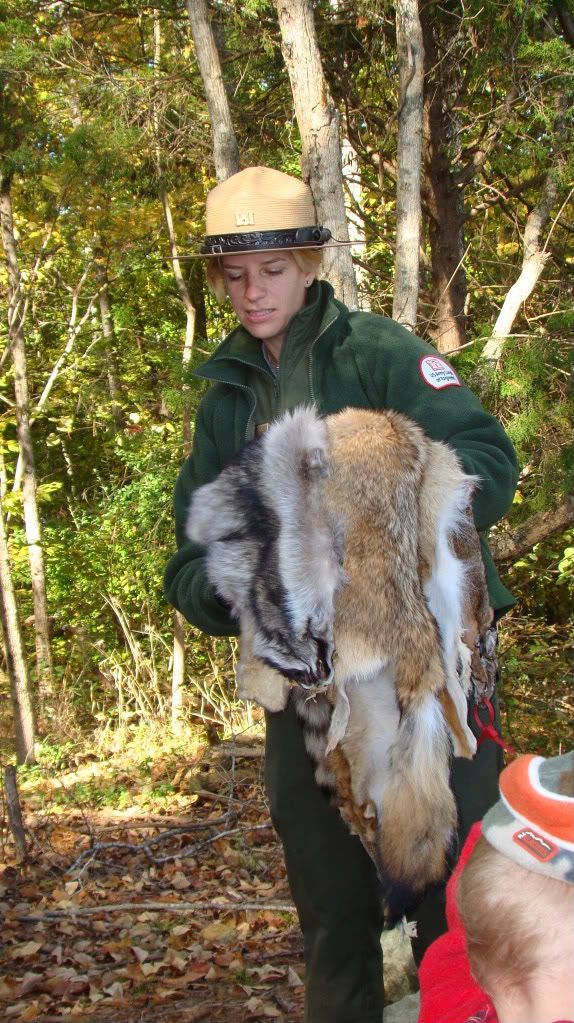 Then they went inside and listened to a story and made ranger hats to wear.
At the same time, the older children were learning about water quality by playing a hands-on game called Macro-Invertebrate Mayhem. It looked like a lot of fun.
We then gathered together again for a quiz. Two groups (mixed ages) played against each other to see how much they knew and had learned.
We then walked to the dam for a special presentation.
The younger children were presented their Junior Ranger badges. It was a neat ceremony.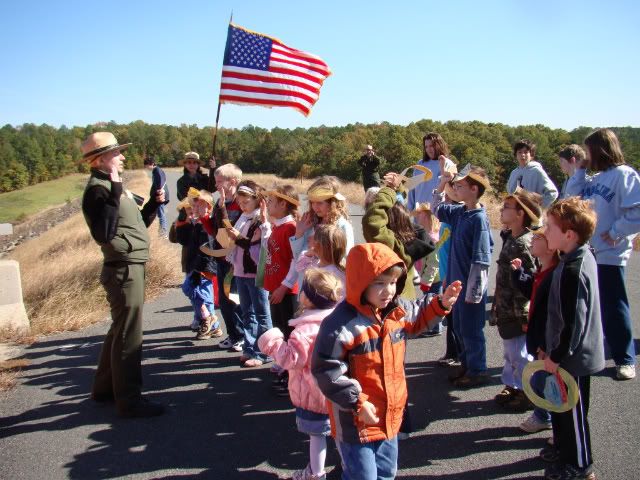 We then went to a lovely park, with lots of green space, at the bottom of the dam. This was a great place for a picnic and to play. It was a lovely day!
Just had to include one of my littlest cutie pie. Doesn't she look like a big girl?!
I'm so thankful for the opportunity to learn in this manner with my children. It's really a lot of fun!
Blessings,
Leslie