We were fortunate to be able to go to the Fair on a beautiful sunny day - and with friends too! Rebecca had entered two items in the fair and was very excited to see if she had placed with either of them. We went to a few other exhibits on our way to see her items.
How exciting it was to go to the case and find that she had indeed gotten ribbons - two blue ribbons! Congratulations!!! You did a great job Rebecca!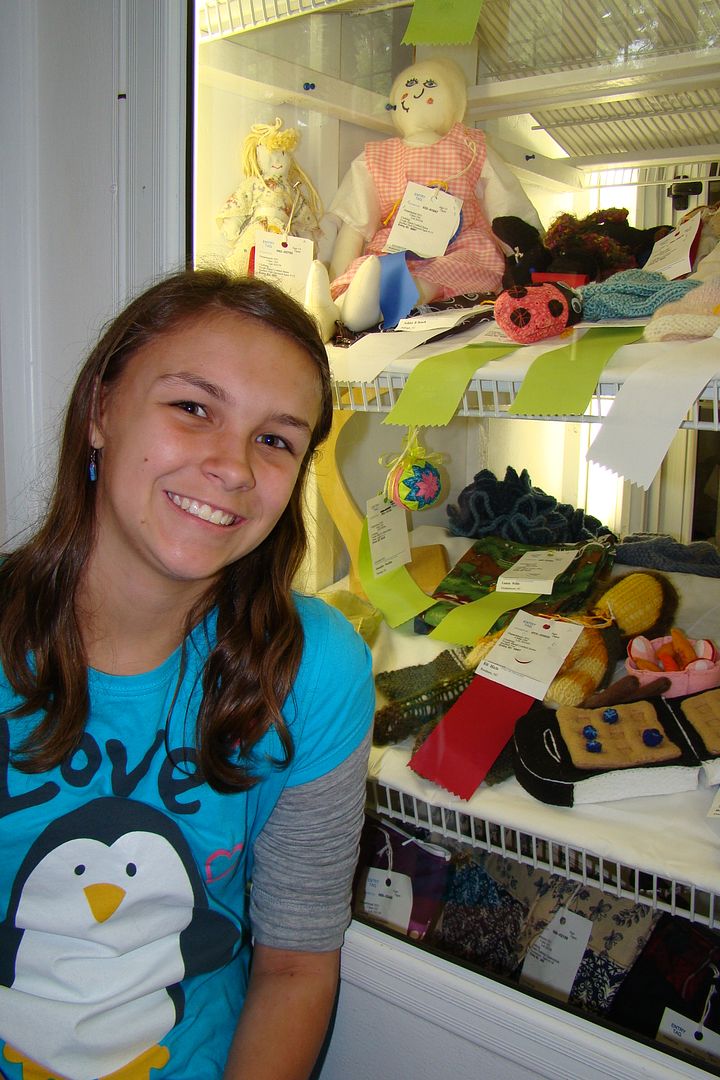 The first ribbon was for this beautiful jointed doll that she made.
The second was for this food made from felt. It's a blueberry waffle breakfast. The waffles are sitting on a waffle maker (really cute). The meal also includes sausage and a fruit cup. It's so cute!
My children have enjoyed this exhibit and look forward to going back each year. You start with a basket and then wander through the garden areas of things that grow in NC.
The children are able to pick and gather various fruits and vegetables.
When their basket is full, it is weighed and exchanged for some money.
You can use this to buy a bag of goodies - including an apple and some peanuts. Eliana loved her apple this year. I love seeing her eating it on her own!
The DMV hosts a driving safety experiential exhibit.
They also gave out "clickers". (Really loud and lots of ours have disappeared thankfully!)
Of course we had to see some animals and the ducks and chicks were the cutest!
Bumper cars are the favorite ride for my family. Just look at their faces!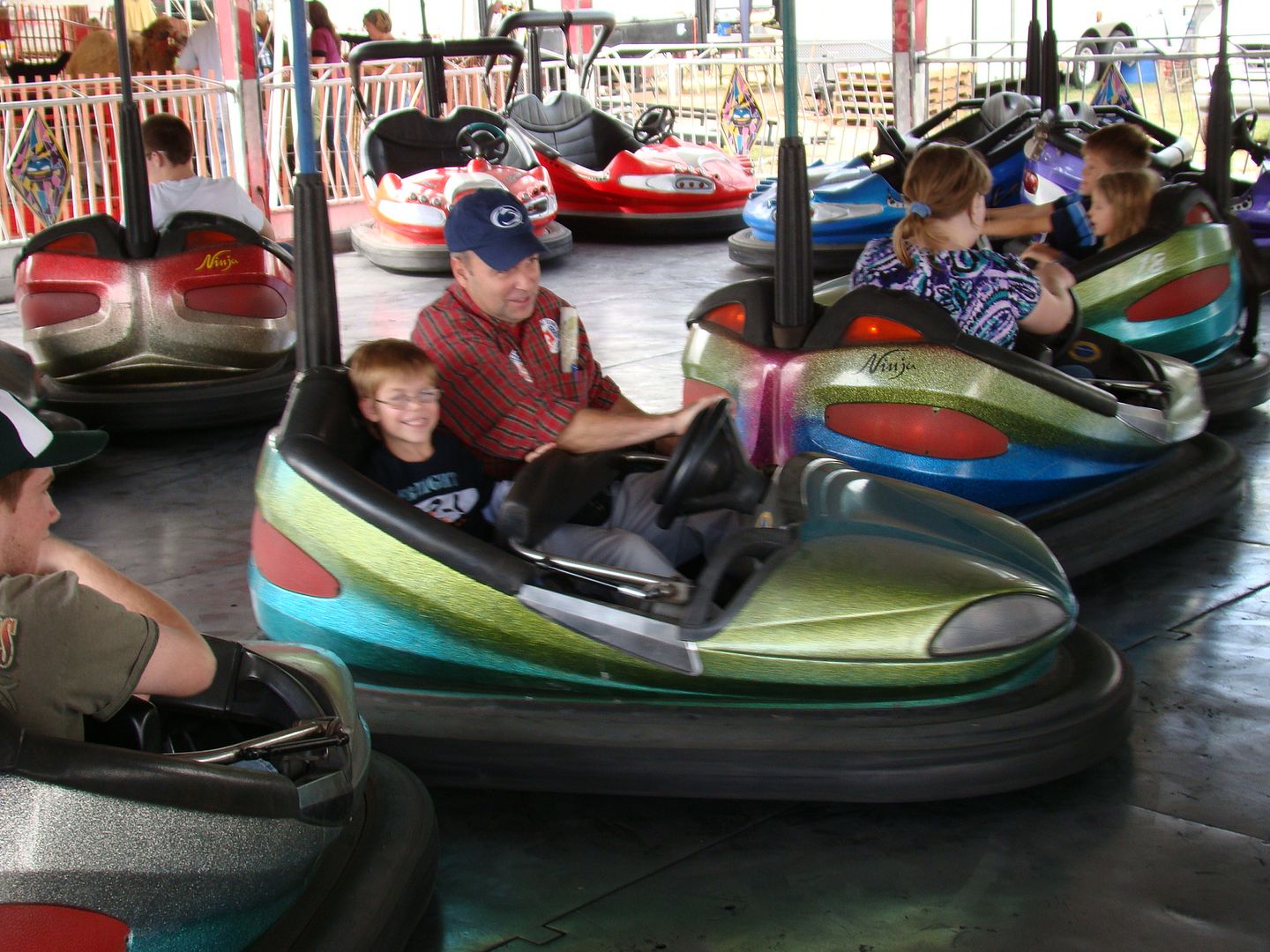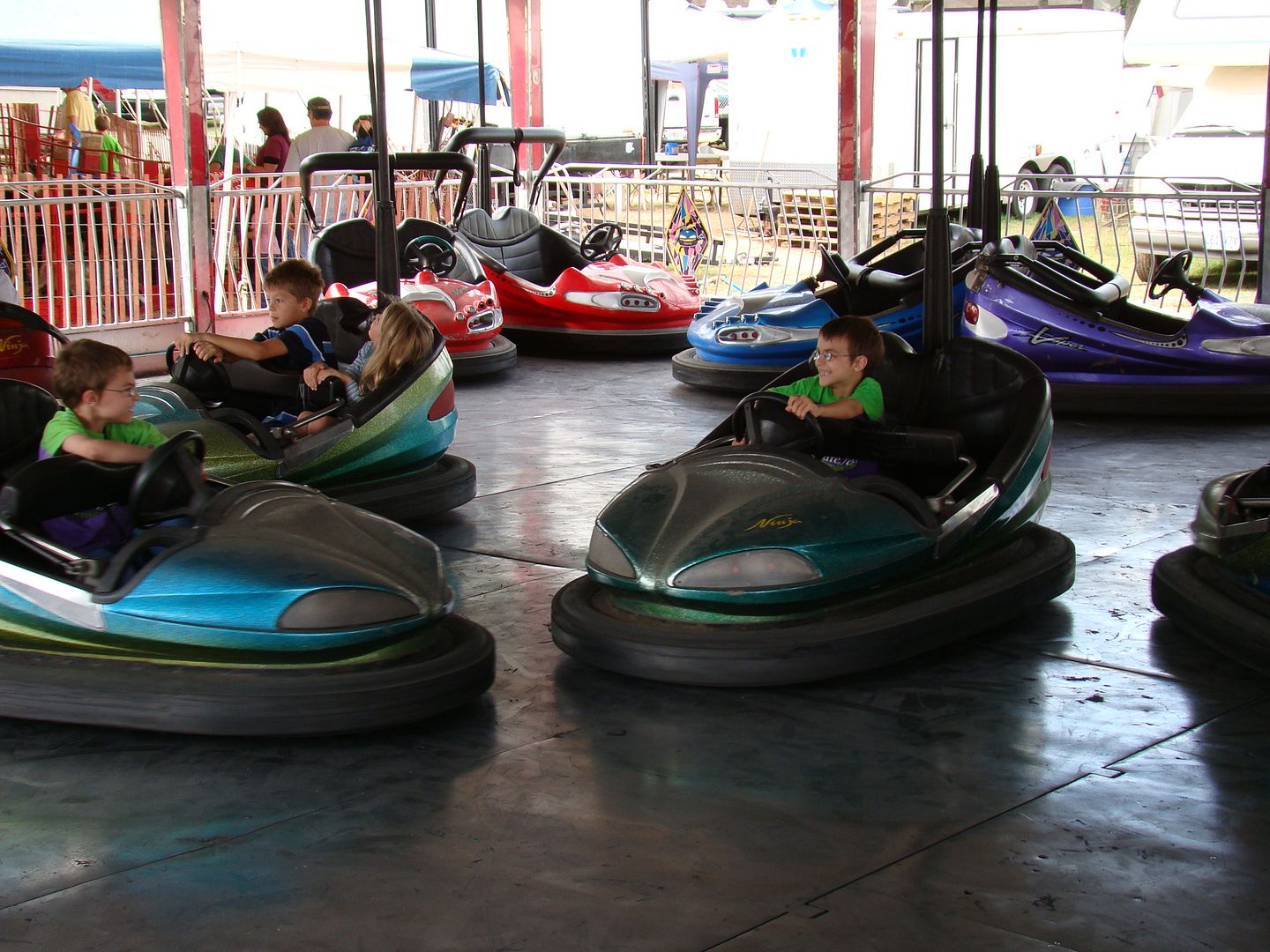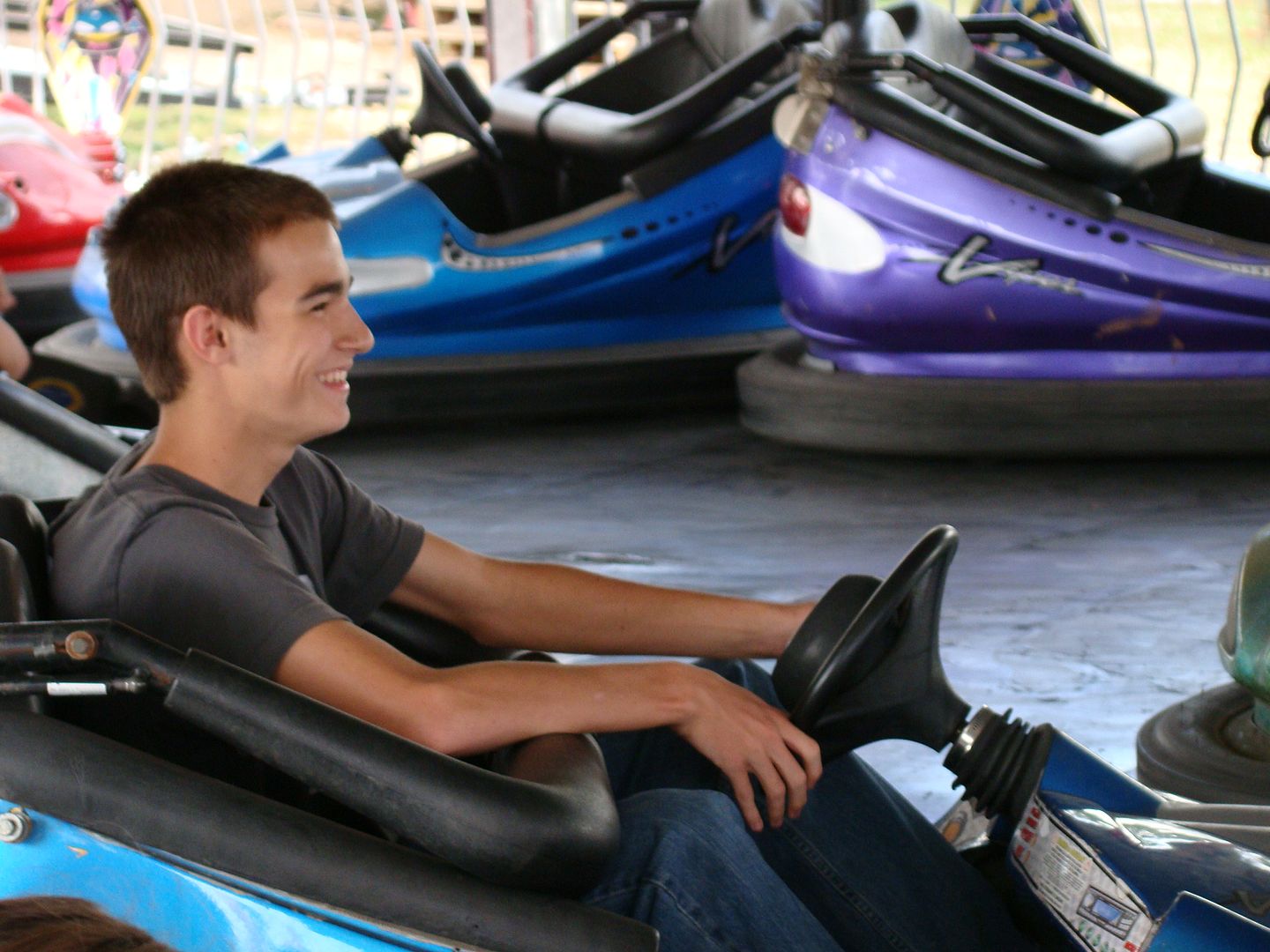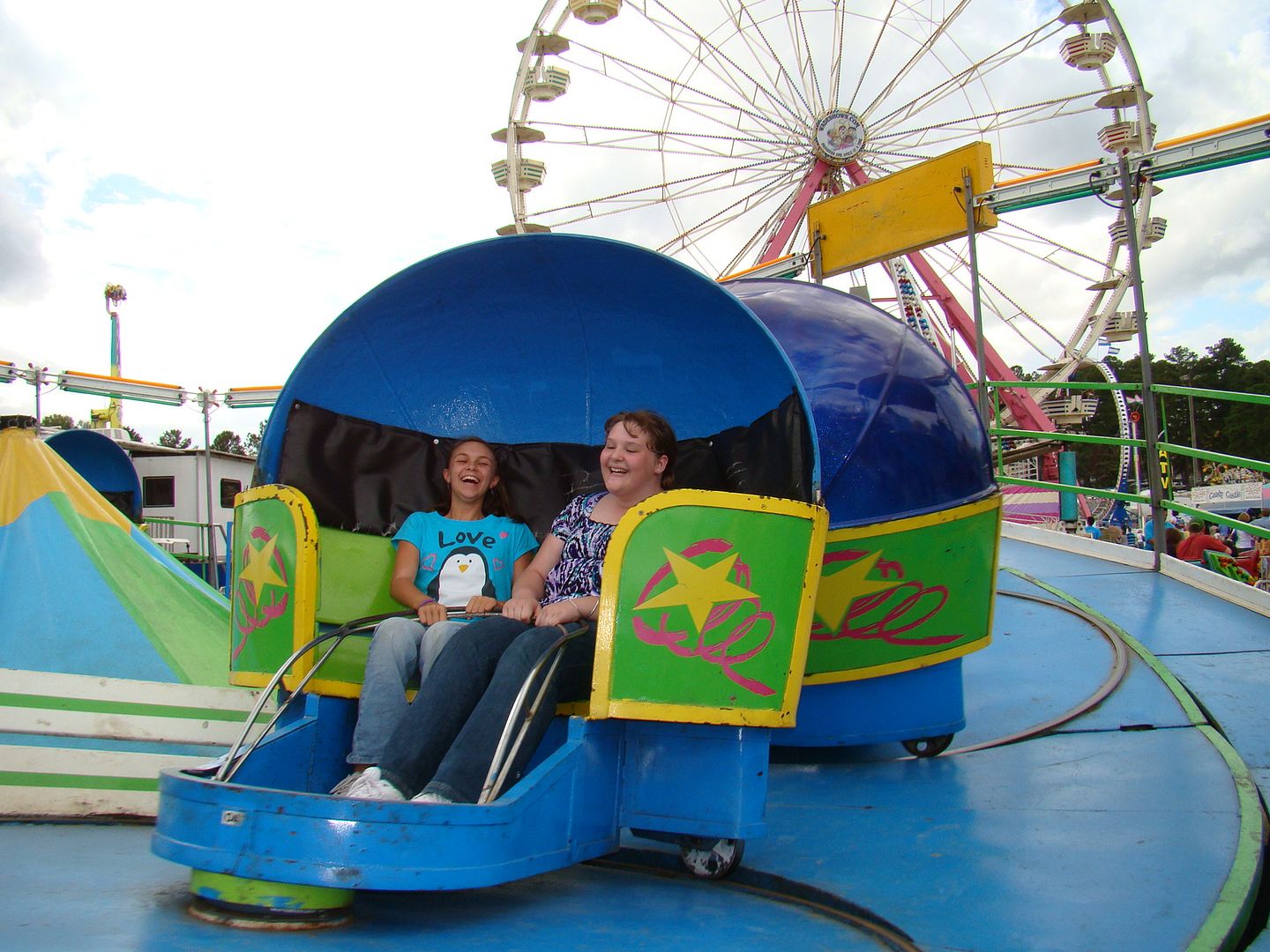 I was able to do something really fun too! There was an Artisan Bread class. We thought it would be short and we would go in and enjoy the beginning of it. My friend Rebecca and I and some of the kids (5) started out in the class. Well, it wasn't a short class and so the kids drifted out. Rebecca and I stayed because ...
it was fun and interesting and I was chosen to be a volunteer. :-) One of the first jobs was to cut and weight the dough. I've had some practice with a scale and this was fun.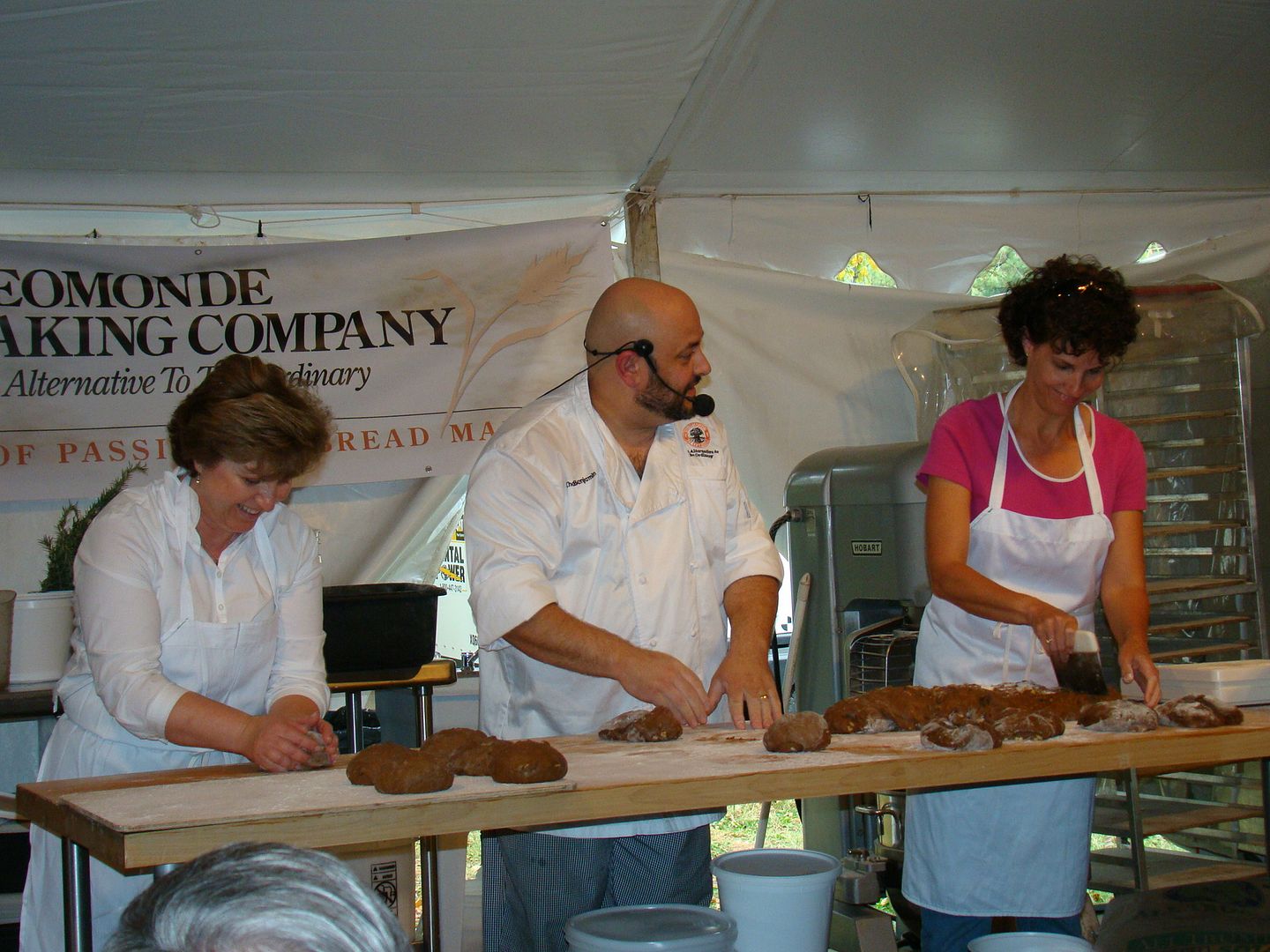 The chef from Neomonde Baking Company was hilarious! It was a lot of fun learning the techniques and making the bread.
Doesn't this look yummy? Oh, and did it all taste good! We made a pumpernickel with raisins and walnuts, a whole grain and focacia. It was all delicious and I was able to bring a loaf of each home (and sample it there too).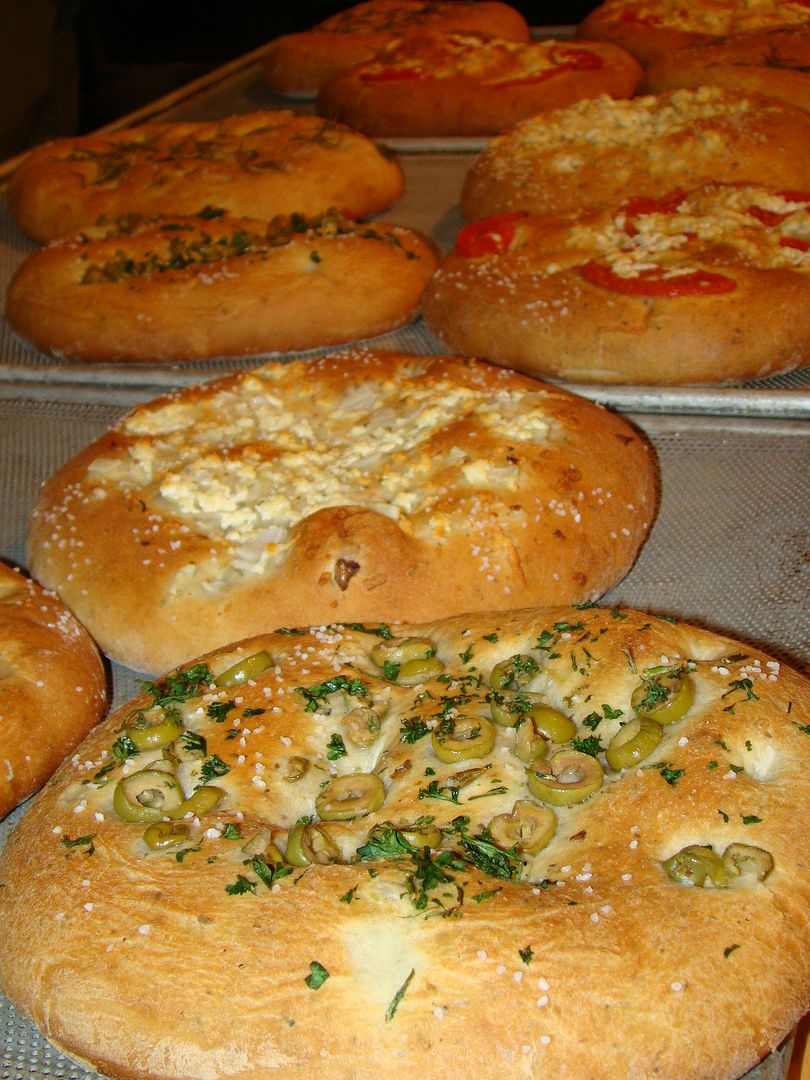 It was a fun day filled with lots of sights and sounds. We were worn out by the end of the day and ready to go home to rest. I'm thankful that we were all healthy and able to have a fun day together. Hope you are able to enjoy a fun fair where you live!
Blessings
Leslie