Our local Down syndrome group (Triangle Down Syndrome Network) is making a calendar.  I know that they did this last year and have no idea how long it has been going on.  When the asked for volunteers, I did.  I thought it would be fun - and I was right!
This afternoon, three realy cute little girls and their moms (and one Dad!) met with a photographer at th Rose Garden in Raleigh.  We didn't actually start in the Rose Garden as there was a wedding there - at the exact same time!  It was fine though as there were beautiful areas all around the garden. 
The photographer was wonderful.  She brought some adorable things for the girls to wear.  (We were told to have them in solid clothes and to bring cute shoes.)  As I watched another mom pulling out lots of cute, frilly dress-up, I realized that we were really missing out in this area!  I guess I am so used to being a boy mom and working so hard at having fun dress-ups for them, that I haven't really done much for Eliana.  Now, she does have some great hand-me-downs!  She is so tiny though that a lot of it is too big. 
Anyway, check out this adorable skirt!!!  It was made by two local moms (and we all wanted to know where we could buy one!).  Isn't it cute?  They also made the overall dresses on the other two girls.   ETA:  Here is the address for buying the tutus: 
http://twobeestutus.blogspot.com/
They also made this cute hat.  She pinned a big flower on and I was surprised that Eliana kept it on!  (I haven't mentioned, but it was really hot this afternoon!)  The idea was to get the three little girs in various places just looking cute together.  That was tricky!  None of the girls knew each other and the setting was new too.   The idea here was to get the 3 girls running down the sidewalk ... together.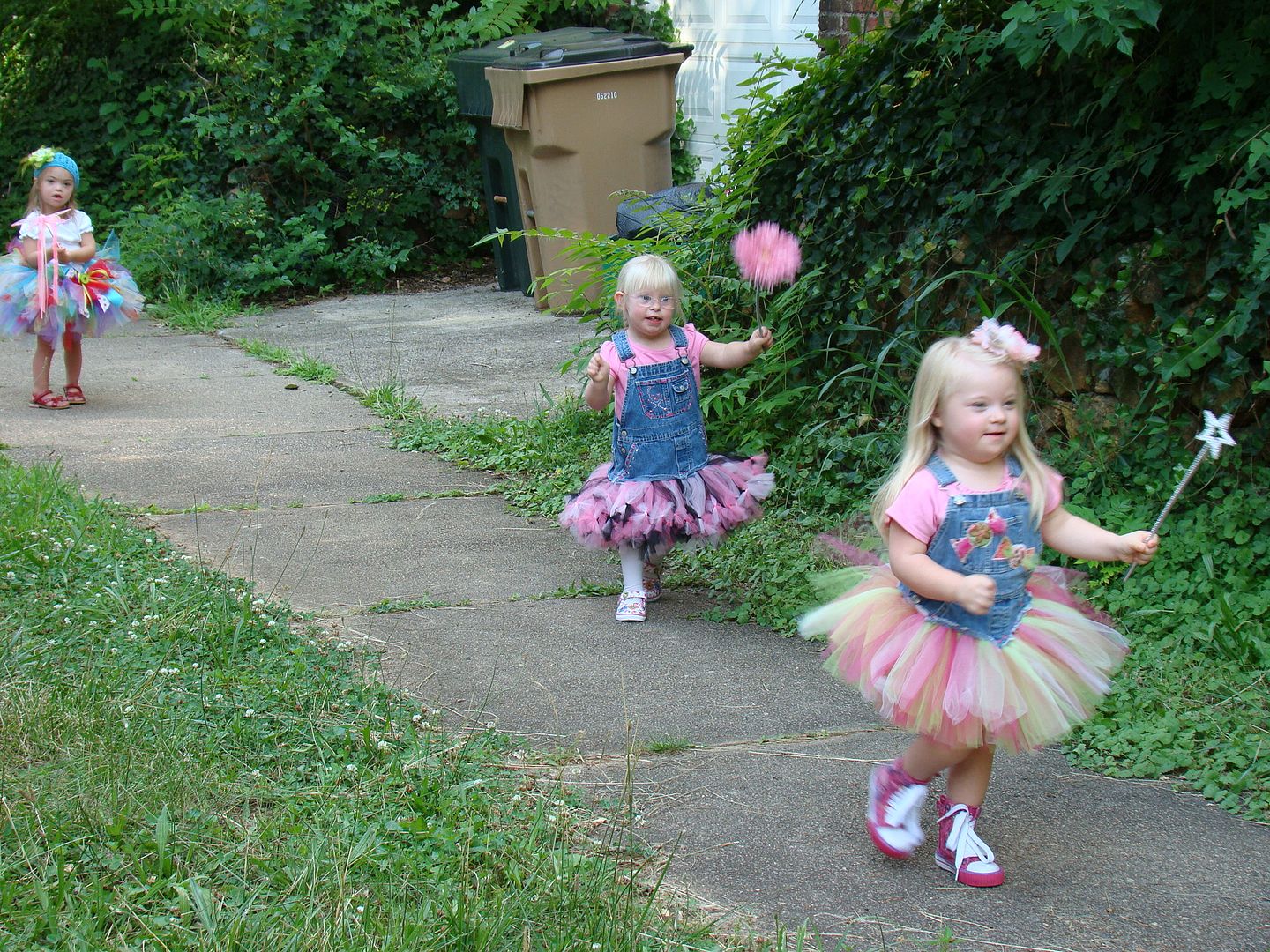 Hmm ... come on Eliana.  I didn't capture her face, but still loved the photo. 
Three little cuties - trying to get them to do the same thing.  Did I mention it was tricky?  LOL
As we try to get them to get a little closer, one decides she will scoot in the other direction.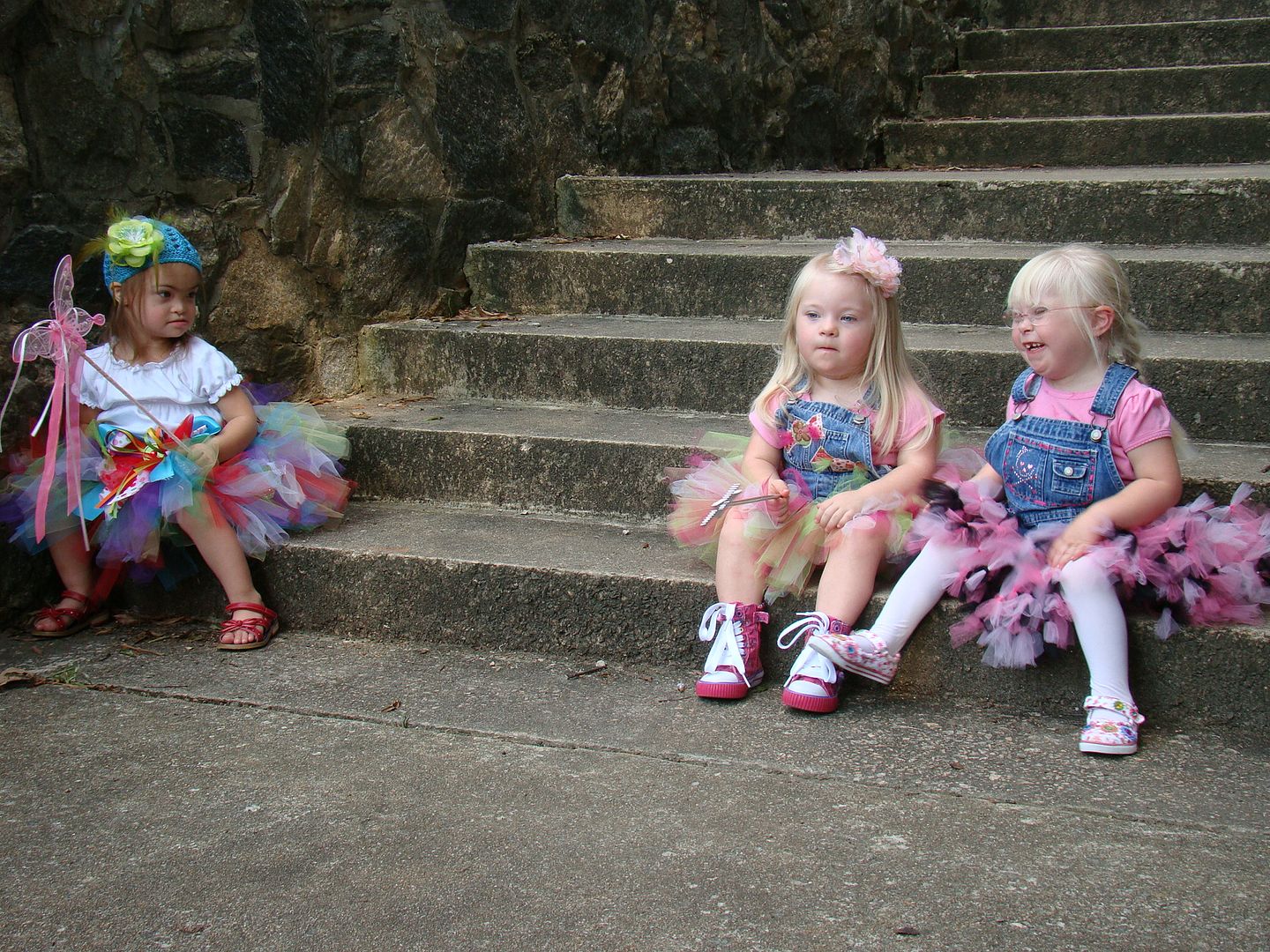 We've been at it awhile now and the girls are getting tired, but still don't fuss and are willing to cooperate ... kind of.
I just love this sweet face.
We found a pond which the girls loved!  I know that the water must have felt good on such a warm day.
Believe or not, I didn't take that many photos.  Just wanted some of the experience.  The photographers is going to send ALL of the photos to us so that we can use whatever ones we like!  I'm looking forward to seeing what she took! 
It was a fun afternoon.  I'm thankful for this opportunity. 
More coming soon on the give-away/fundraiser for Tonya.  I had help (thank you Kristen!!!) getting the chip-in on my blog (on the right sidebar) and now just need to take some photos of the albums I'll be giving away.  I hope to do that in the next day or two with all of the details.  Know that you are included in the drawing even if you donate prior to me posting the details.  Thanks!
Blessings
Leslie