This is a catch up post from a few things I wanted to share.
My parents came to visit us just after Christmas. We loved having time to spend with them! We played games, talked and just had fun. They gave us a Wii for Christmas which has been a fun experience for everyone. Here are a few pictures.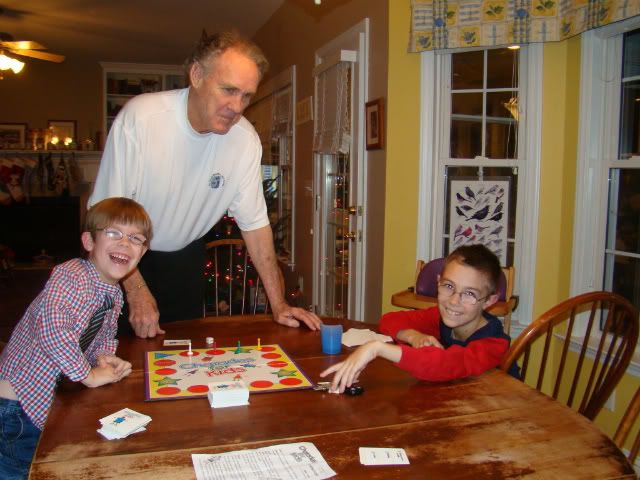 Playing charades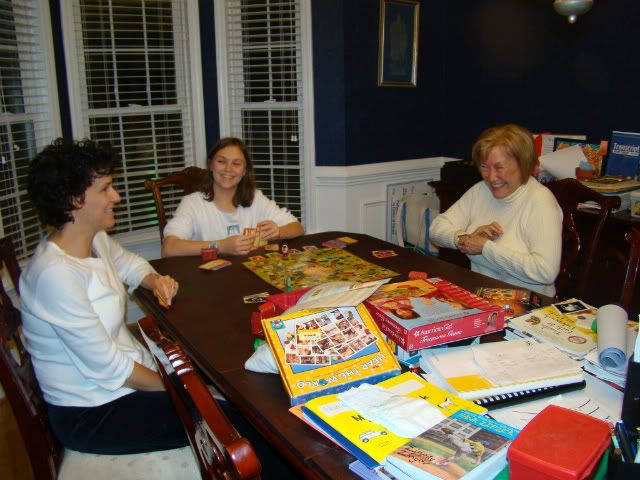 Playing the American Girl game.
Playing on the Wii.
We started off the year by heading to VA on Jan1 to spend a few days with our friends. It was chilly so we spent most of our time just playing inside and hanging around. There was time for some football and swinging outside though.
She's barely big enough for the plasma car, but that doesn't stop her from getting on and going!
The little boys loved swinging.
Stop in the action of the football game.
Just hanging out.
We surely miss having our friends next door and love the time to just hang around. I'm glad that they are close enough to drive to see, but still wish they were here.
I came home a little early with Eliana to meet up with another friend, Barb, that I've known for years from the FIAR boards. She had not yet met Eliana and I was thrilled to introduce them. It was wonderful having lunch with Barb, her dh and oldest daughter.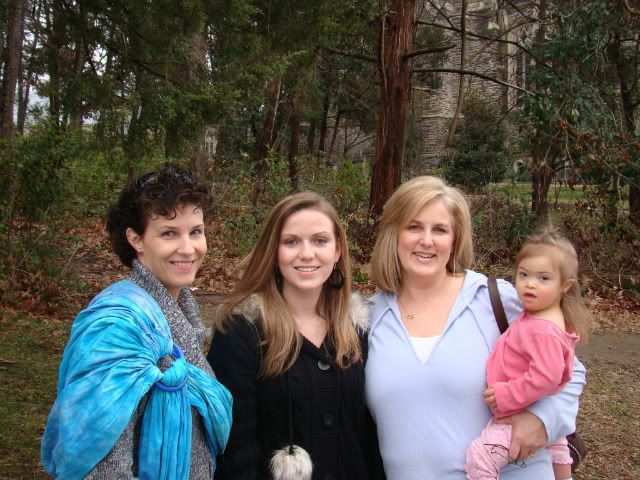 Barb has been an encouragment to me many times and I loved having some face to face time with her - though it was way too short. I guess that is always the way it is with good friends, huh?
I've been blessed abundantly by God with wonderful family and special friends. I'm thankful for each one.
Blessings,
Leslie