We spent some time at the aquarium at the request of Isaiah.  He wanted to do this for his birthday (which is later this week) and we agreed.  It's such a neat place with a lot of hands-on exhibits and plenty of  interesting sea life to keep everyone occupied.  So many pictures, but I'll try to hit the highlights!
We had a blast ... from the giant piranna  you could enter and slide out of ...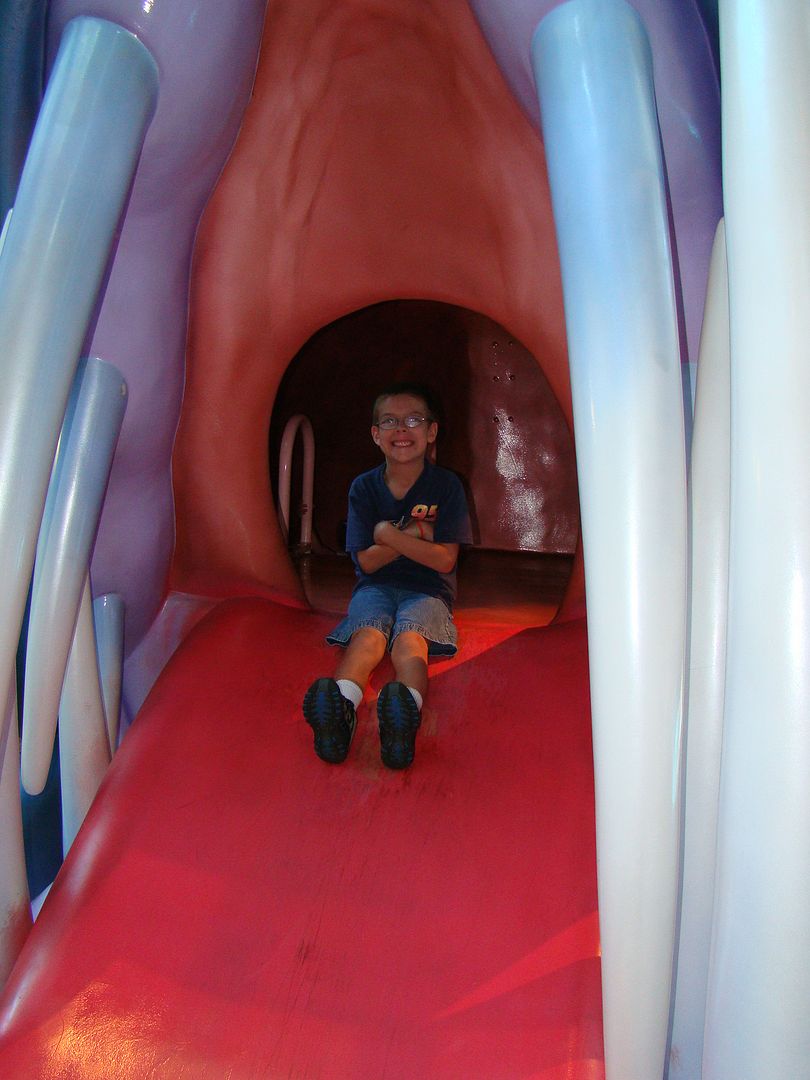 to the horseshoe crabs.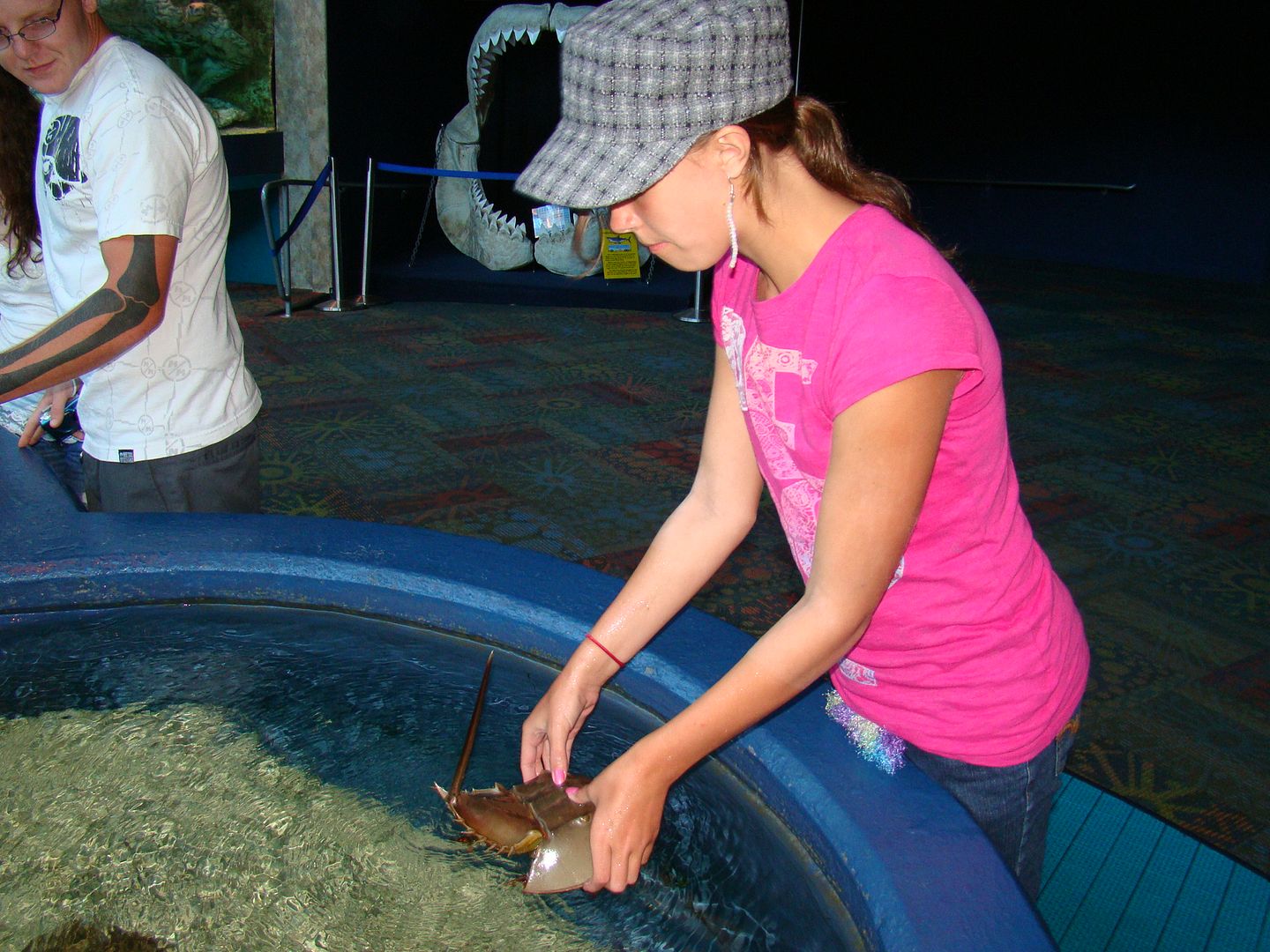 We met new friends
and hung out with dear old ones too. 
Inside an oyster shell.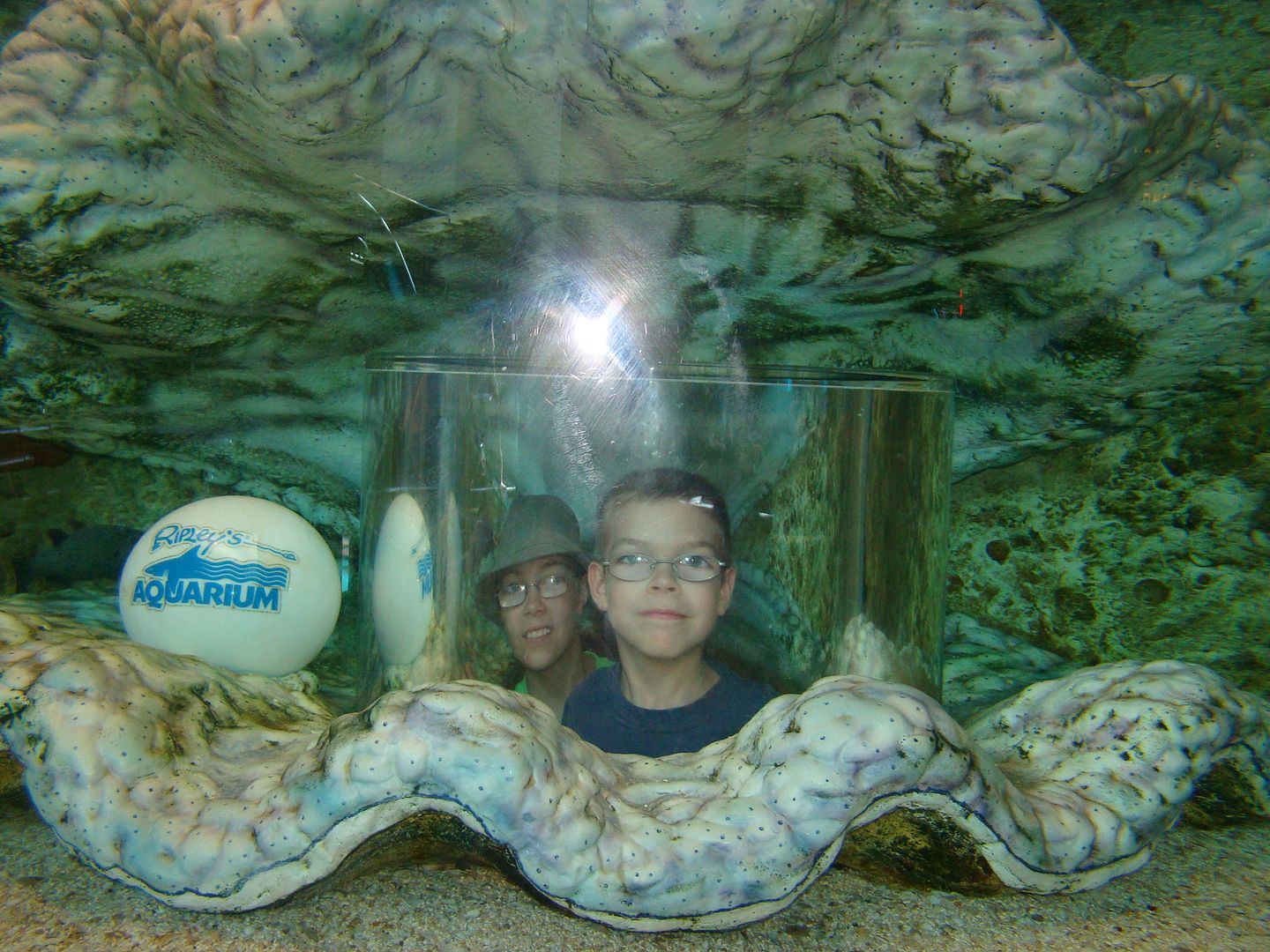 The moving exhibit was on dangers in the ocean.  It was fascinating to learn about the many and varied types of defenses the creatures have been given.  I enjoyed seeing Eliana figure out how to make the exhibits work. 
I think my favorite part is the moving tunnel.  You stand on a moving conveyor belt (like at the airport) and go through a water filled tunnel.  There are sharks, fish, turtles and more swimming to your side and also over your head.  It makes for great views - though not such great pictures.
It was a fun outing.  (Except when we were exiting through the gift shop and accidentally knocked down one of the shelves.  Thankfully nothing broke!  I think it is really ridiculous that you must exit through the gift shop to leave the building.  Oh well.  We made it through with no additional purchases.)
If you are a homeschooler, make sure you ask for the homeschool discount that is available.  Definitely makes it more affordable.  Just be sure to bring proof of homeschooling.
Blessings
Leslie