We had beautiful weather for our co-op which was really nice since the story, Arabella, took place on an island. It gave the children the chance to explore some island topics in a beautiful, sunny setting (which our hostess had decorated to the nines!!!) As always, it was an amazing day - only diminished for us by the absence of Isaiah who wasn't feeling quite up to par in the morning. (Thankfully he was much better by the afternoon.)
We started the morning by reading the story which is about a little boy spending time with his grandfather on an island. During a storm, the Grandfather's prize possession, a model boat made by his father is swept to sea. The little boy goes out to find it. The ending of the story is both surprising and beautiful. It's one you would enjoy reading!
Our first lesson was on rope - the construction of it, the variety of types and materials used to make rope and the different types of ropes. Below the children are examining ropes.
Of course, learning about ropes led to tying knots.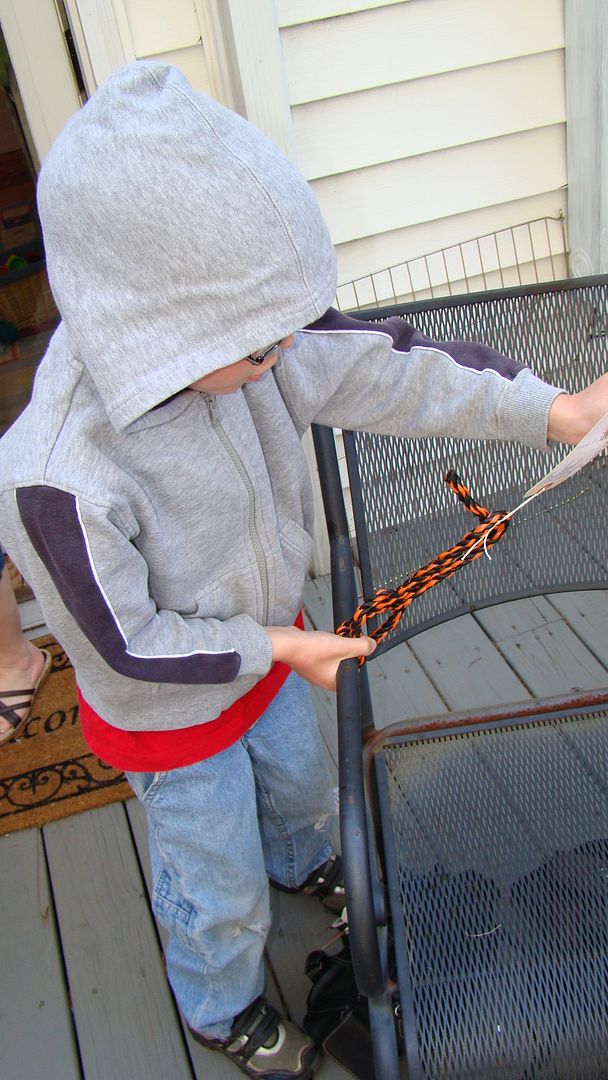 And more comparing of the ropes.
Next we talked about the location of the story - an island. The children talked about where the story could have taken place.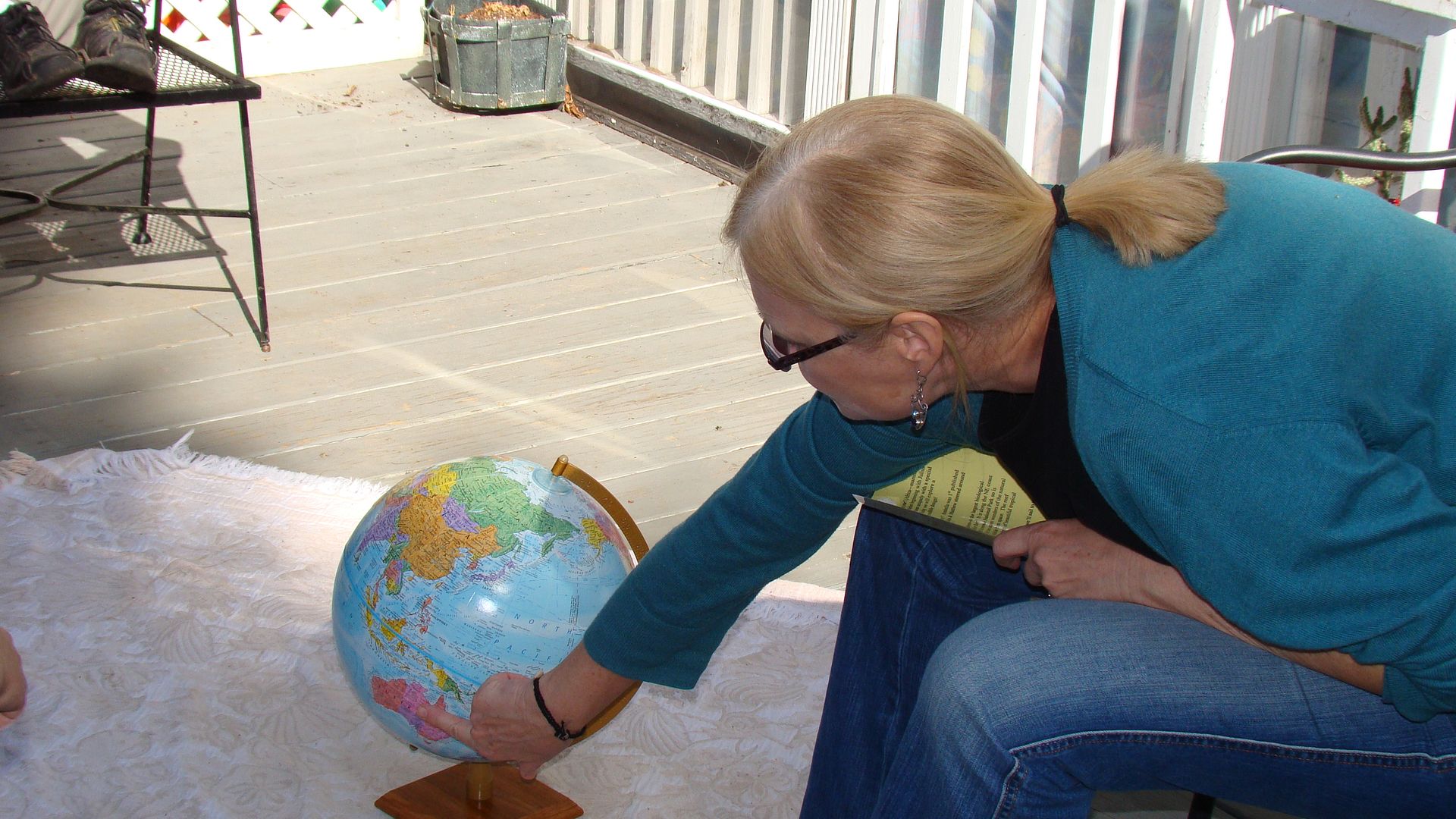 Instead of exploring a specific island, we were treated to going to our own new island!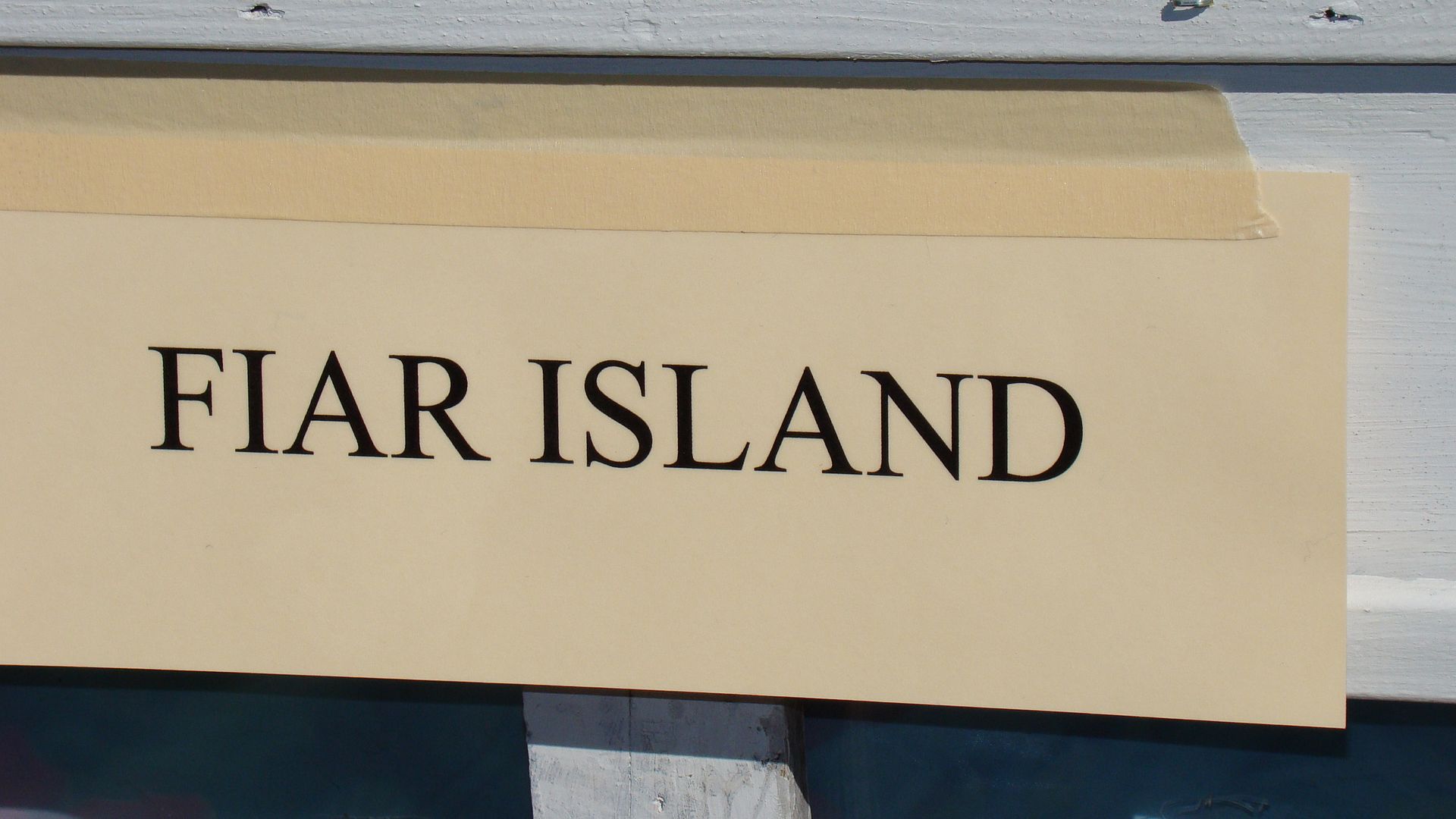 Can you see the detail in how this room is decorated to look like an island? The attention to details is so beyond me - and such an expression of this sweet friend's gifts!
The children learned about a variety of sea creatures from whales to anemone, from mollusks to jellyfish.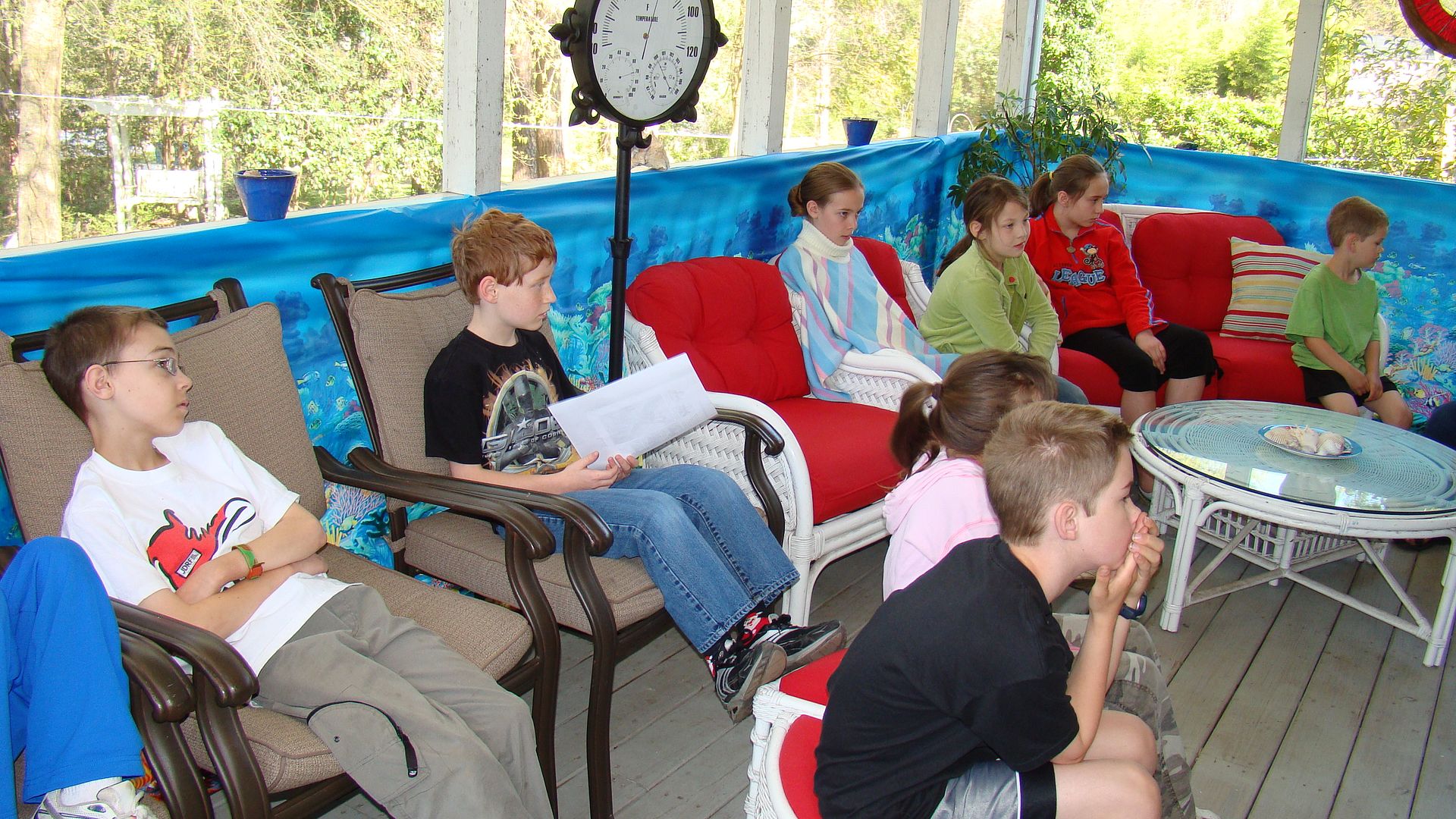 More of the display of the room. They were treated to video of the great coral reef.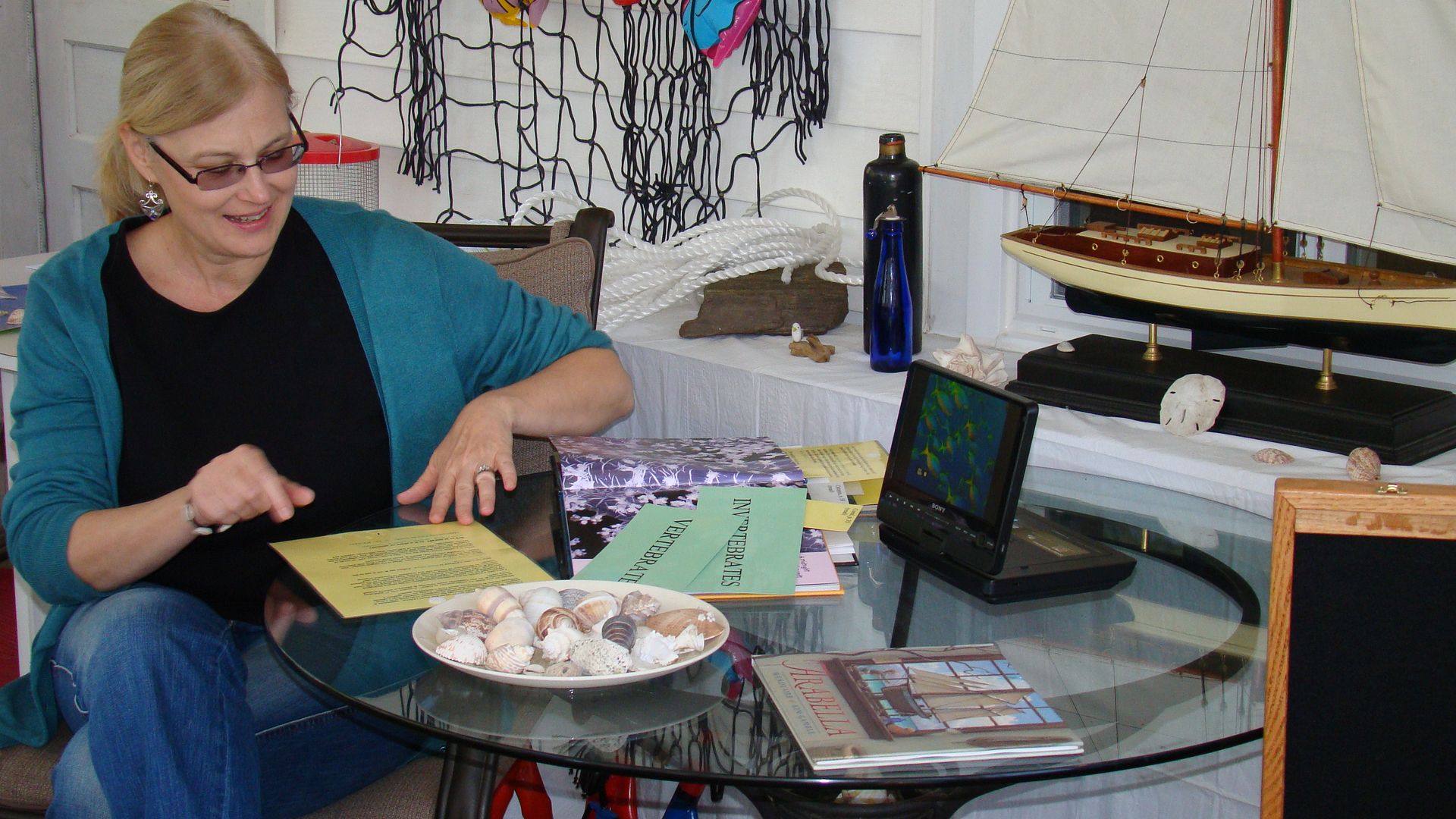 The children were given so much good information. (It made me think that I really need to do more in-depth with some of mine! I love that I'm learning from this co-op too. Not just facts but ways to improve my teaching and our homeschool.)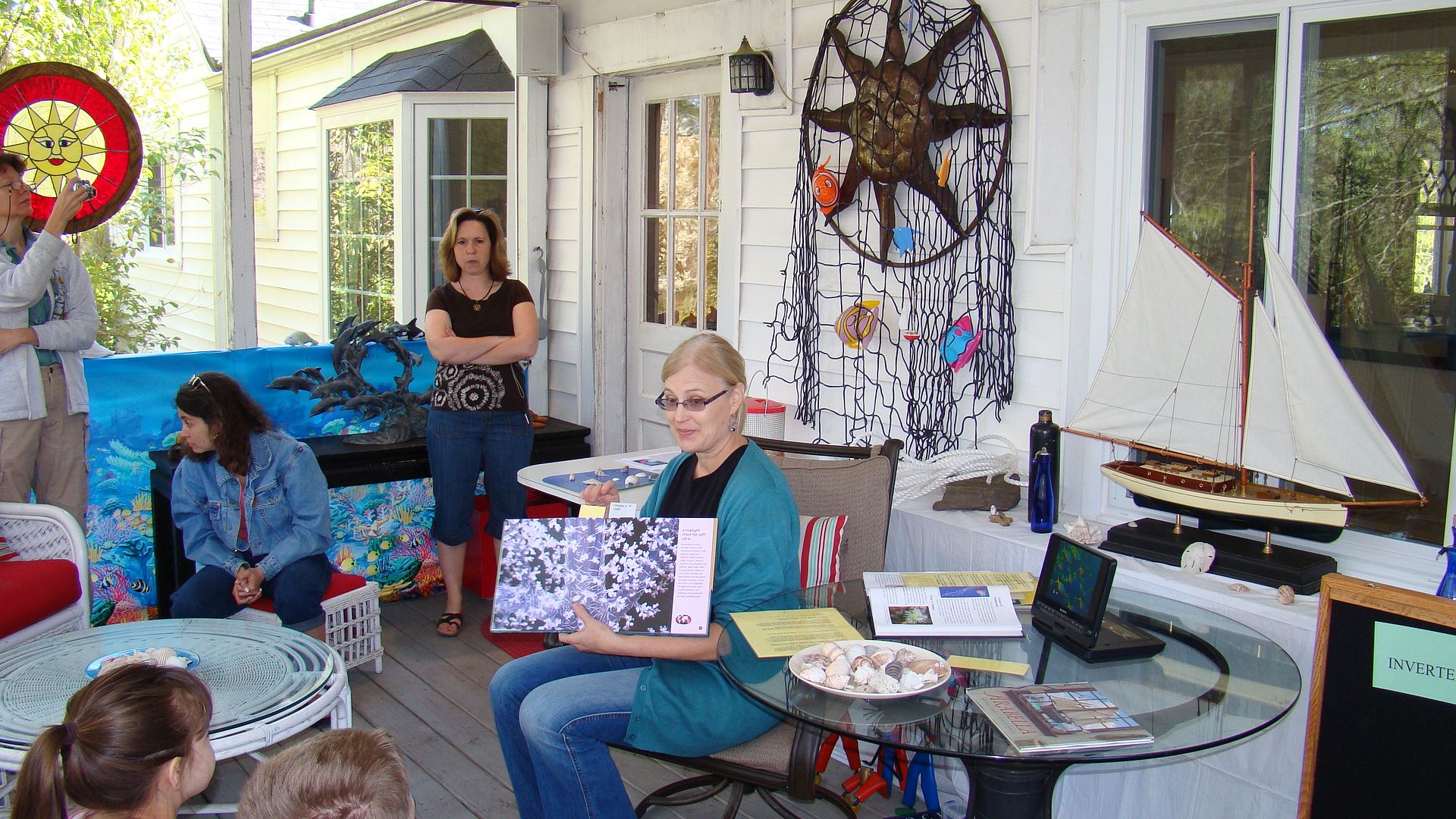 As they were learning about various creatures (below is coral), they were able to handle some coral and shells. It's always fascinating to learn about shells!
The children were then split into teams to see how much they remembered. They were asked questions and then were to work together as a team to come up with an answer. This is a great way to do it so that you can rely on the strengths of others - as some information may have stuck with one and not with another. They all did a great job - and these were NOT easy questions either.
It is fun to watch them work together - and even more to just enjoy learning.
Had to show you this! She even had her own "Arabella" for the window!!!
The children learned about sound and resonance.
Rebecca helped keep the little girls happy. Aren't they all cute?
The lesson on sound continued with learning about how sound travels on a string in this old game that most of us have enjoyed at one time or another in our lives.
Snack time was an amazing spread!!! All of the foods related to our story or its themes from pretzels that were twisted like rope or knots to tropical fruit to "fish". And my sweet friends also keep Joshua in mind at snack time too which really touches my heart.
Meat is a "free" snack for Joshua for the most part - and very few other things are. I try to keep the carb count of his snacks low enough that he doesn't need a shot (this will be changed by the pump!). The free snack were little octopuses - and Joshua LOVEd them!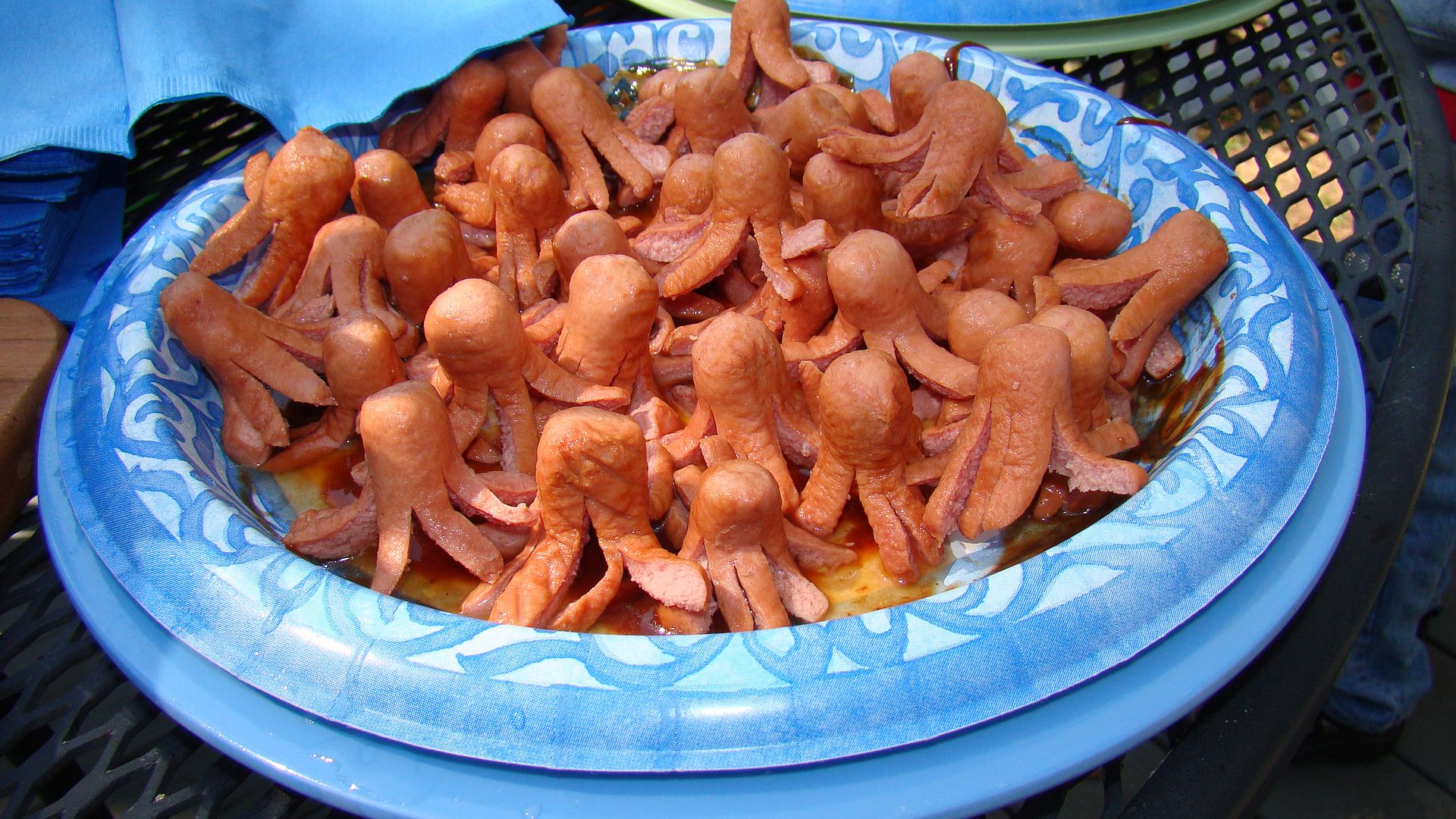 The last lesson of the day was expanding a little more on knots as the children learned how to tie various knots to make a macrame keychain or bracelet.
The children were all proud of their work!
Rebecca enjoyed doing this one too. I watched Eliana while she learned and then she went home and showed Isaiah how to do it too.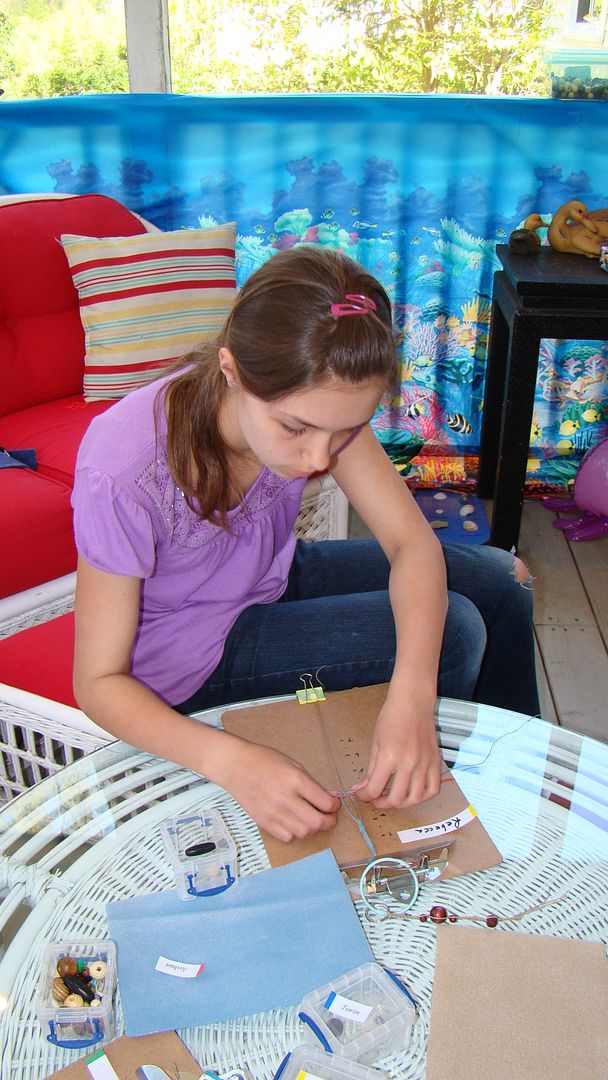 Amazing day. Amazing friends. I'm thankful, so very thankful to be blessed by the creativity and talent of these sweet friends.
Hope you are having a blessed Easter week-end!
Leslie