We attended our local Buddy Walk which was this past Sunday. I've really enjoyed this event and especially the opportunity to see so many people with Down Syndrome. I still remember the first year when we pulled up to a very full parking area. I cried. I was overwhelmed with the number of people there supporting the Buddy Walk and the many beautiful faces that I saw with Down syndrome.
On our way to the event this year, Isaiah got sick in the car. I was so bummed for him and for all of us. He had gotten dressed with his Buddy Walk shirt from last year because he was excited about going to the event. I hated that he would miss it. Roger dropped the rest of us off and he and Isaiah went home.
We were able to enjoy more of the games and activities this year. Some of the fun included a large inflatable slide. Eliana LOVED this and was happy to go again and again on it.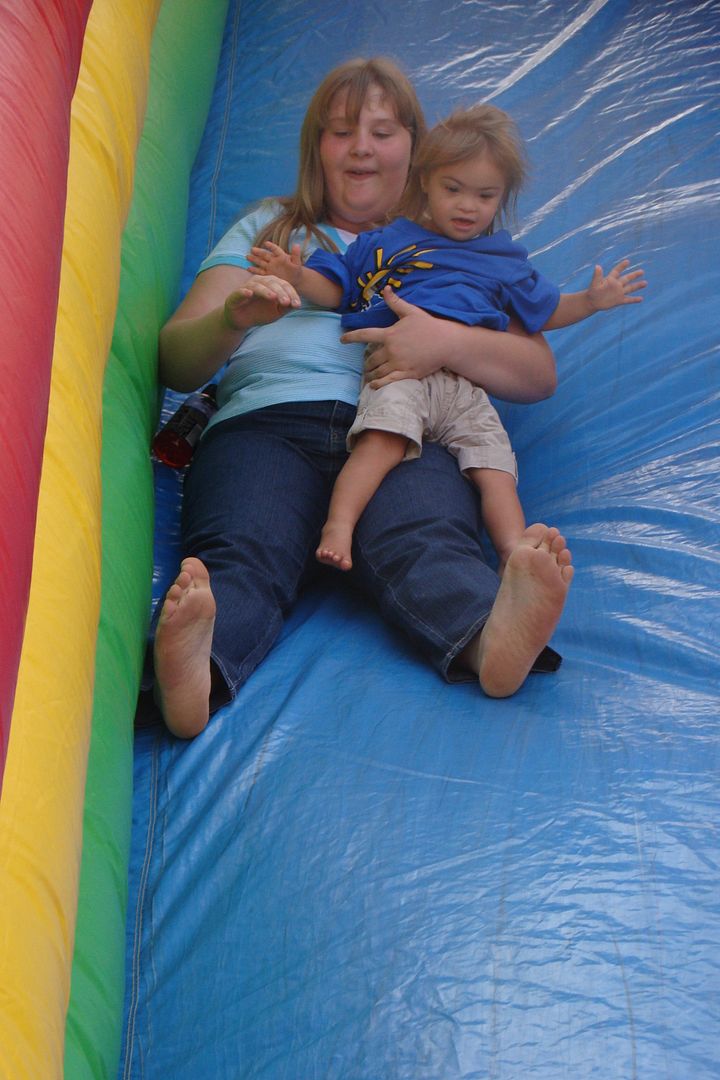 Mini golf was fun too.
Fun firetruck ride.
We enjoyed a beautiful sunny day. After the forecasts for rain, we were very happy to see the sun.
We enjoyed lunch there (bbq) and treats too. Joshua's numbers were good and he managed to have a few treats too. :-)
Daniel loved the art table. I need to do more of this in our days.
It is on a nice canvas that I need to hang up soon. Daniel was very proud of his work and I really like it too!
Hanging out with my dear friend Rebecca.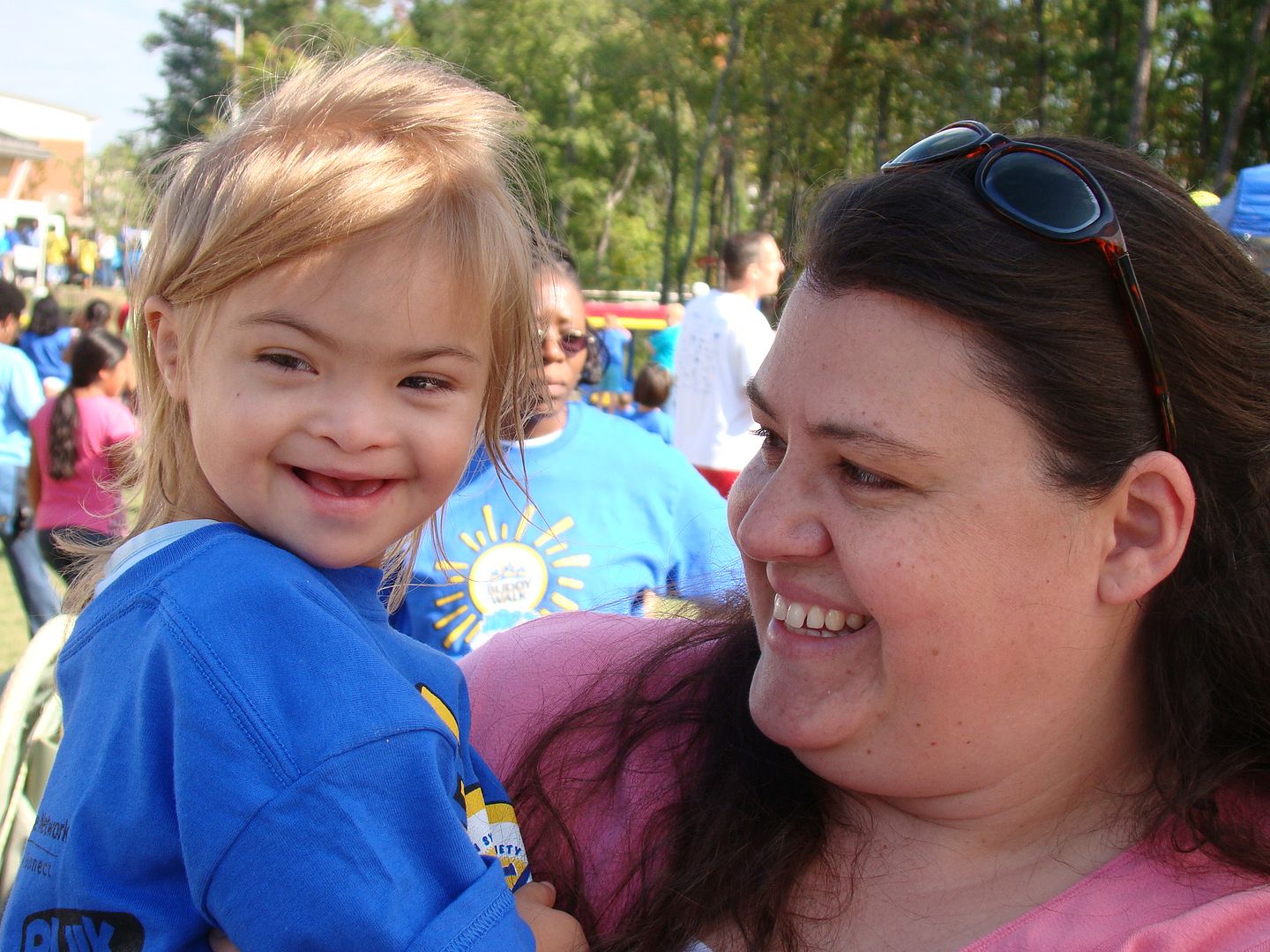 Sisters. (One of my favorite kinds of pictures - from the back.)
Going on the walk. This year Eliana was big enough (and willing enough) to do the whole walk herself. It isn't a super long walk, but she is still small. She seems to enjoy the walking and seeing the many posters along the route.
Just loved Eliana's sweet face in this way.
As we were walking and looking at the signs, we were keeping an eye out for Eliana's sign. It was towards the end of the walk, and there was a lot of excitement to see her cute little self looking back at us.
Don't you wonder what she is thinking?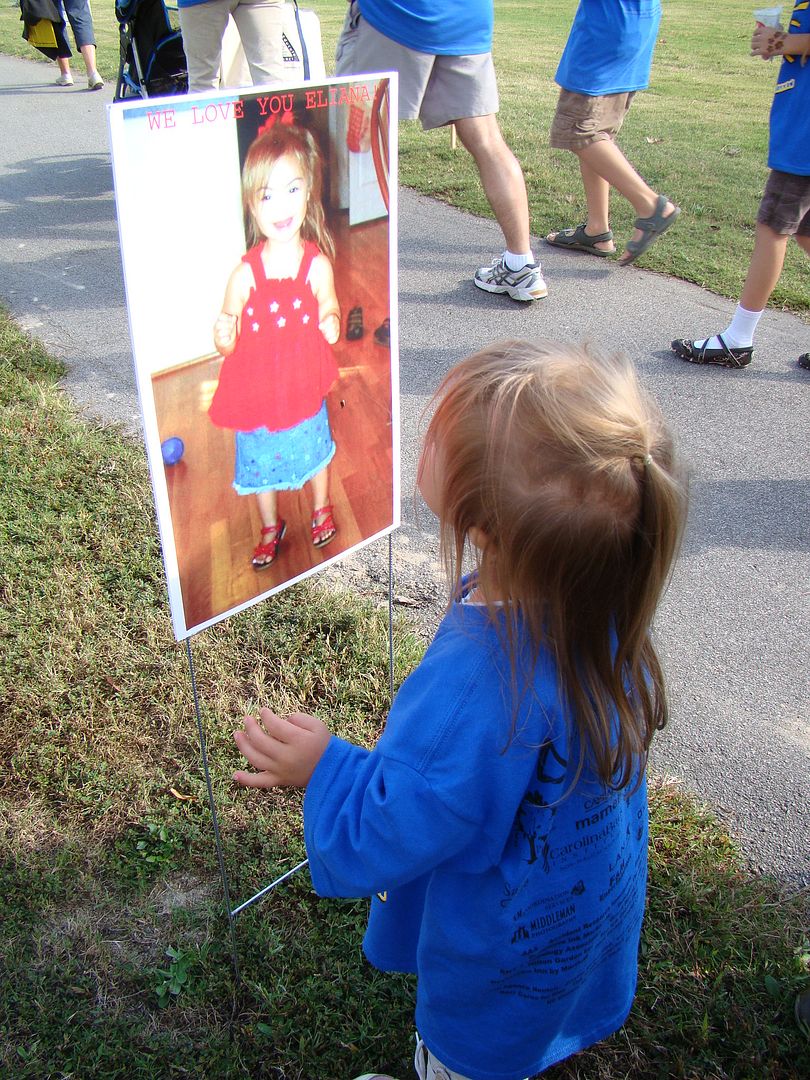 We ran into my friend AJ and her cute daughter Janna. It's fun to see friends at these events. I wish we lived closer and could see each other more often.
It was a fun day. I look forward to going again next year.
Blessings
Leslie