We use notebooks to journal and to keep our work in. My boys have loved doing this as we row our books. One of the things that they have enjoyed is making a title page as we start a new book each week. I ask them to draw something from the story - anything that they want.
We just finished All Those Secrets of the World and here are our "title pages".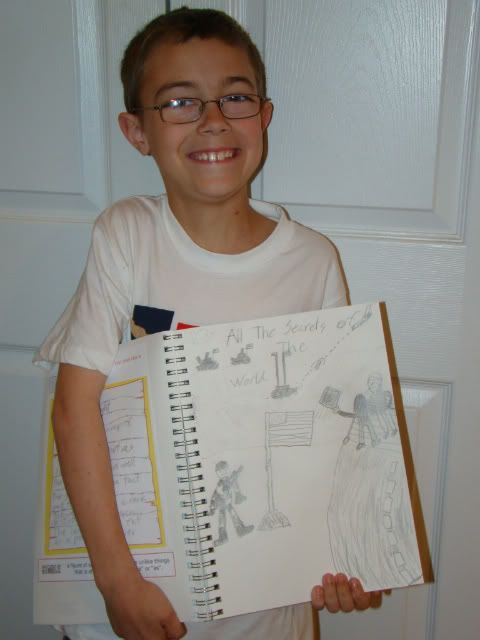 A closer look at Joshua's page.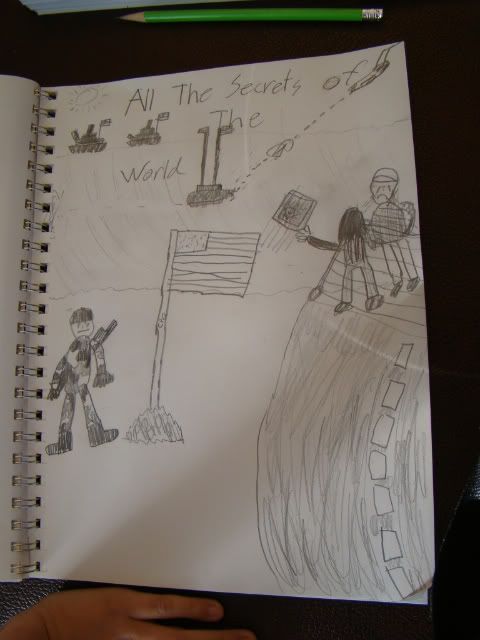 This is Isaiah's page.
We also LOVE the meals in the Five in a Row cookbook!!! It's a great way to experience foods from a different culture or time period. I think it's important for children to learn how to cook and this is a great way to tie it into schooling. It's also a neat way to involve Roger in our week. He sometimes helps to cook and it's a great conversation starter.
We enjoyed clam chowder and crab cakes to go along with this book. YUM!
Just a little look at our week.
Blessings,
Leslie