Well, we are often not all at the table at the same time. It's a tight squeeze. Typically we are alternating spending time with Eliana while others are working.
Here's a shot of 4 working at the same time.
I know that some worry about the space and mess of the boxes. Here's what we are doing with ours. When the box is completed it is put on the floor. The completed work goes in one stack and the empty boxes in another.
I thought I'd share a few of our fun things. A poster activity that has been a "center" is this outline map of the United States. We were studying the New England states and I asked the boys to go in and mark these states. Later I went in and found x's on random states and they were all the states that my 7yo knew. I can see that we will get a lot of use out of this poster. I think having the write-on/wipe-off pen makes it all fun! LOL
Another great resource has been this book of science activities. Most are simple concepts using things you have around the house. My younger boys are loving it!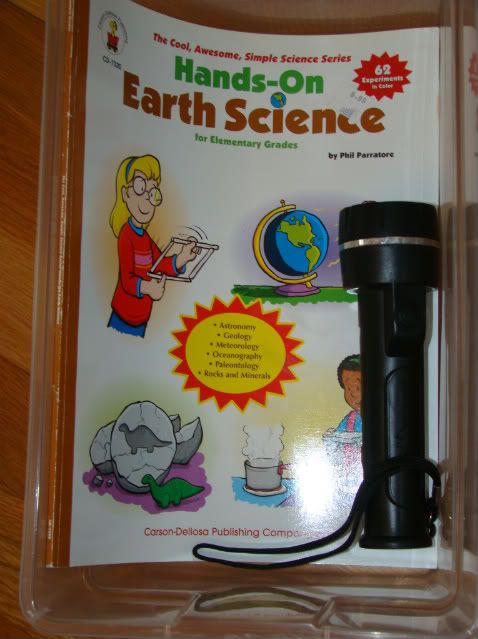 A little chocolate in the day never makes anyone unhappy. It's a sweet break and neat way to do some math. We have several of these chocolate math books to enjoy.
This is something I made to go with our Keepers of the Faith badge work. This sheet is my 4yo's work to earn the badge for knots. The older boys have much more to do. I put this checklist in a box along with a piece of rope and he is ready to learn about knots.
Just thought I'd share a few extra things. We are still loving our boxes!
Blessings,
Leslie