We arrived early for our week-end so that we could go on a college tour.  Roger, Christopher and I went and toured Appalachian State University.  We were all very impressed with the school and all that it has to offer. 
As we were watching the dvd about the school at the beginning of our time, I wondered if I was the only parent there feeling emotional.  The thought of my child being in college soon is just hard at times.  I don't think that it is because I'm resistant to change - but that may be part of it.  I think its much deeper than that.  I've spent most of the last 17 years hanging out with my son.  We've learned together and grown together and I really love spending time with him.  He is fun and interesting and enjoyable.  When he leaves, it will leave a hole - for all of us.  I know change is necessary and is often good.  I know too that for me, this is going to be hard. 
I know I mentioned before, but we had beautiful weather!  The view from my parents' back porch is lovely.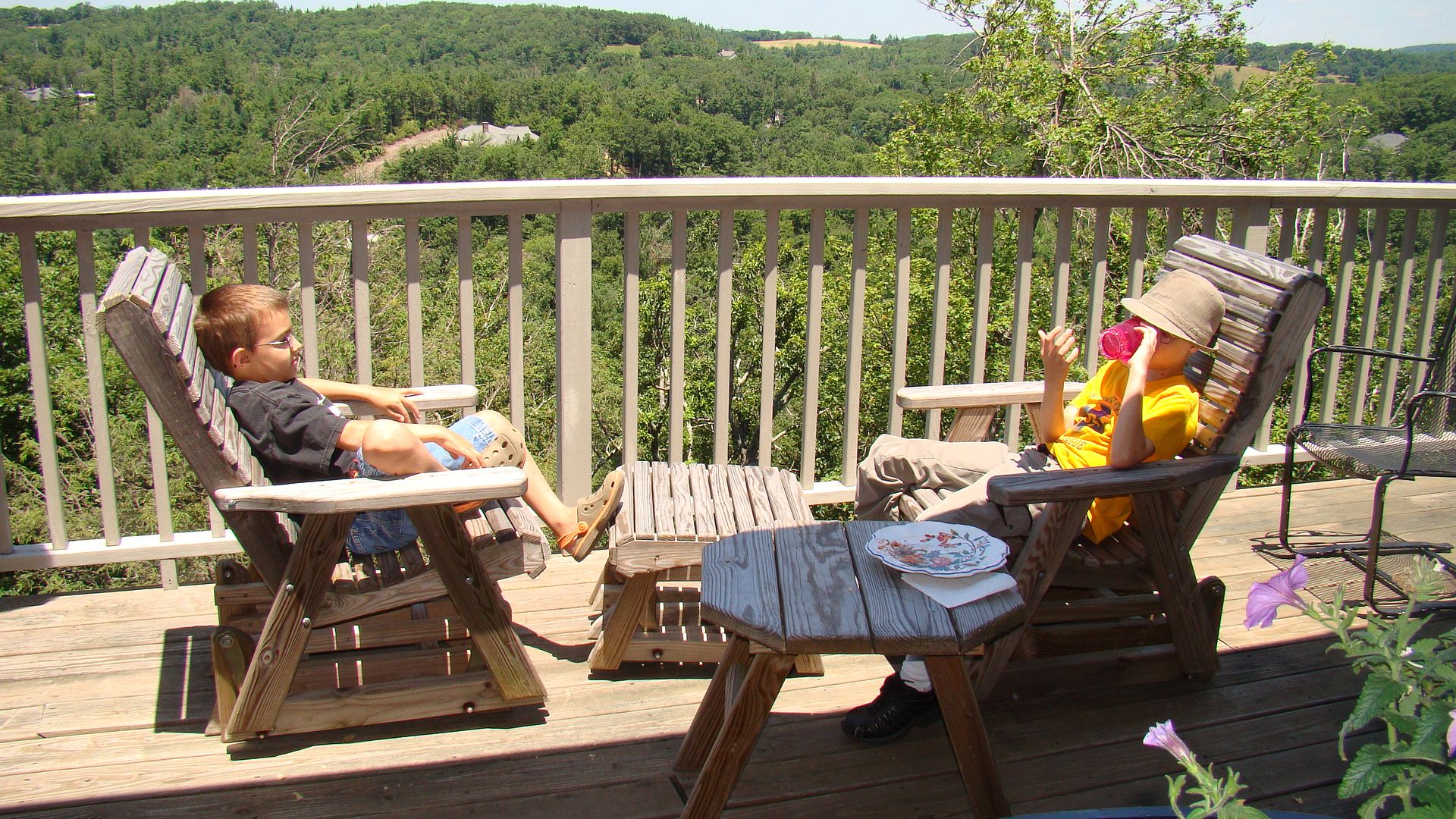 We enjoyed eating and just sitting outside relaxing on the deck.  It was nice to just hang out spending time together.
It was also a great place to watch beautiful sunsets.  My camera would not capture the intensity of the colors.  The sun was a bright orange and hung low in the sky for such a long time.  God's designs are amazing!
Roger went on a hike with the two little boys.  Hopefully more of us can go the next time we are up!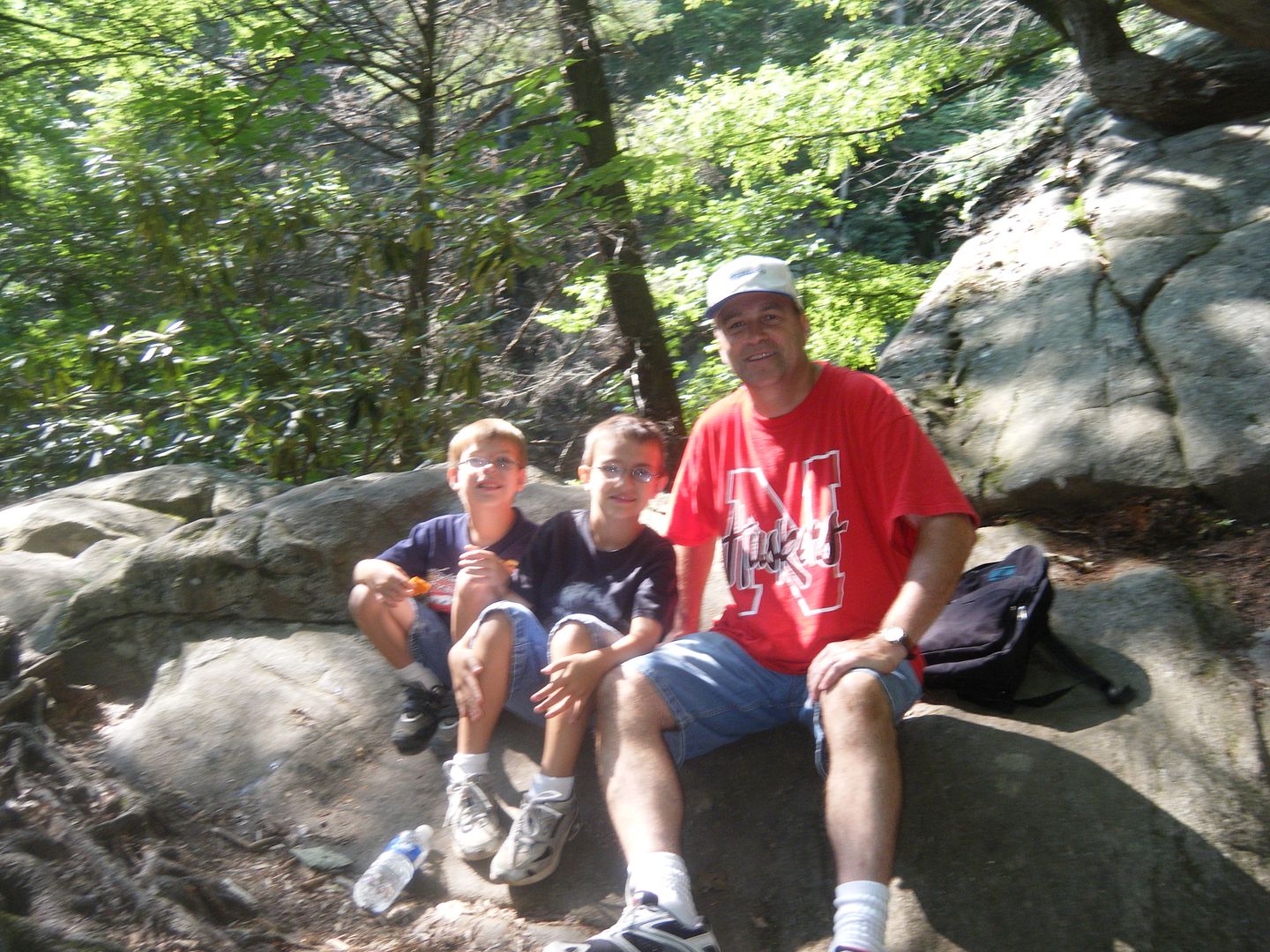 Playing in the park was fun too.
Some of us also went to an outdoor drama called Horn in the West.
There is an area with interpreters and buildings to explore.  We didn't arrive early enough to do much here, but hope to come back again to see more.
This is a true story about the history of Boone.  It was wonderful!!!  We loved being outside.  The sets were lovely.  This is the left side of the stage.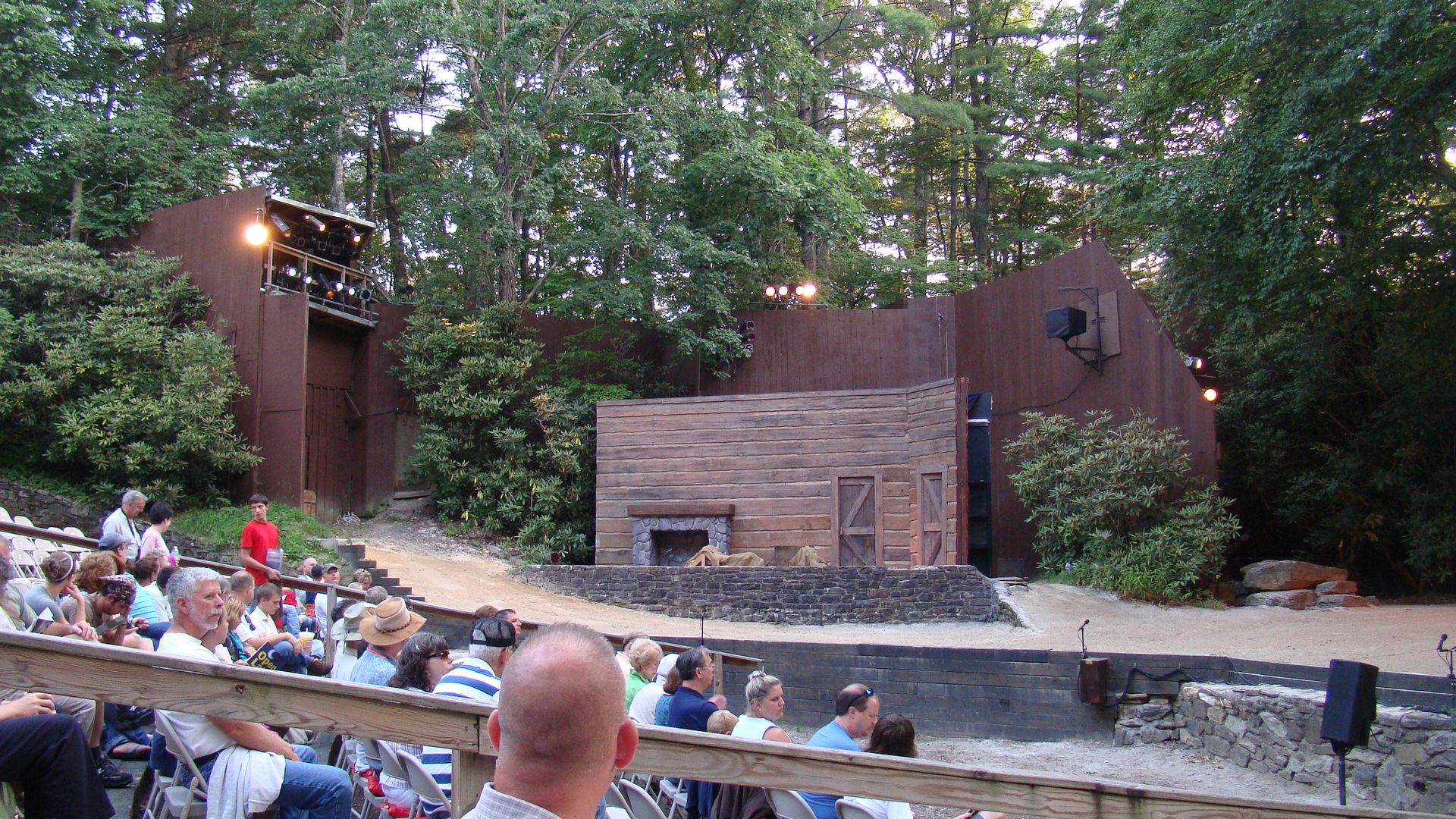 This is center stage.
The story was intense, funny, sad and encouraging (all at different times). 
Next time I hope we'll convince more people to join us.  It was really worth it!
Blessings,
Leslie