Happy Birthday Daniel!!! I can't believe you are already 4!!! The time does fly when spending it with someone you love.
Daniel is such a delight. He has a contagious grin that covers his face. I love see him light up - from his wide smile to his mischievous eyes. Daniel is thrilled that he is "getting bigger" and that he is becoming a "big boy". I am excited to see all that he is learning and doing.
Daniel enjoys dressing up. He is often dressed as a fireman, a cowboy, a police office and more. He also has his own sense of style - which you can see just by spending a little bit of time with him. He likes to wear long-sleeve shirts with button down collars. Several of them at a time too. Around here we often are heard telling him when it's time to go out that it's "a one-shirt day". He wants to know how long it's going to be a one-shirt day - long time honey. We live in the south and it's hot here! lol
Daniel also loves wearing ties. He has several of them and wears one most days. He also enjoys hats (of various styles), dress shoes (so he looks like Daddy) and belts. He definitely has his own style! We think it's a cute one too!
Daniel also loves to do activities. He has great fine motor skills and enjoys cutting, pasting, coloring, stringing beads and more. I have some preschool activity bags from a swap with friends and he loves being able to do these. I'm happy to add to this collection this summer.
Daniel also enjoys reading books, playing games, acting things out, cooking, playing with play-doh and more. He doesn't like getting messy, vegetables and things out of order. Most of this last list are things we are working on with his sensory issues. He is "sensory defensive" and has a hard time with certain things, but is definitely improving.
One of our goals for the summer is to work on fruit. Daniel likes to cut fruit and we are trying to have fruit for this each day. He is great at helping to make a fruit salad. His therapist wants us to talk about fruit, play with it (fake food), do activities and more. He has recently tried some new fruits - a cherry and a plucot (mix of a plum and apricot). Way to go Daniel!!! We need to keep trying these foods so he doesn't "lose" the willingness to eat them. He also likes cantaloupe, banana and apple. We are making progress albeit slow some days.
We celebrated Daniel's birthday yesterday with a Curious George party. It was lots of fun. I'll post pics and details when we get the pictures uploaded.
I am so very thankful for this precious boy! After a very difficult pregnancy (hyperemesis gr avidarum including bedrest, lots of meds, and multiple trips to the hospital), it was a delight to welcome this adorable (and big - 9 lb 6 oz) baby into our family! He brings laughter, hugs and much joy to our days. Thank you God for giving us this sweet little boy!
Here are a few pictures over the years.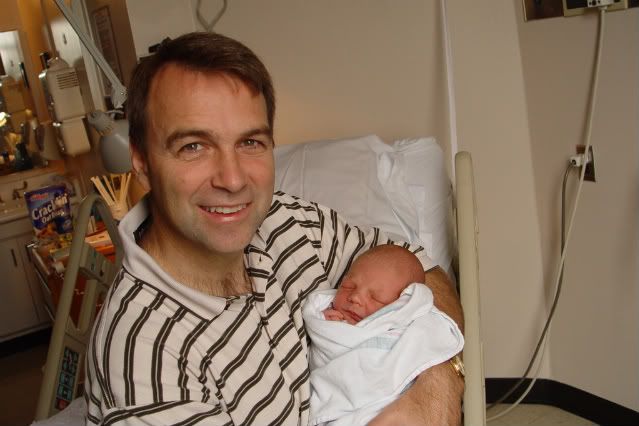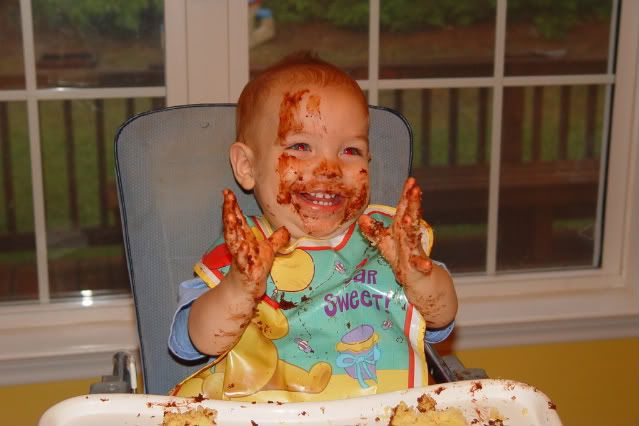 1st Birthday
2nd Birthday
3rd Birthday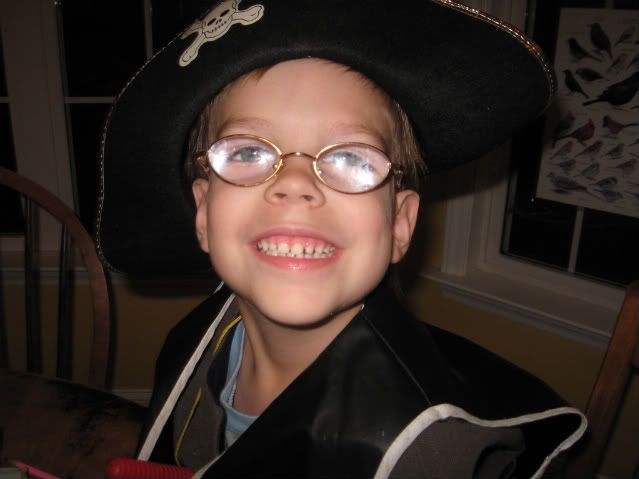 Recent photo - almost 4!
I love you Daniel!
Mommy