We are studying a variety of things around here. I thought I'd post a little bit of our fun from February.
Daniel - We have been reading Jesse Bear. One of his favorite activities was painting with stamps made from potatoes. They were cut into various shapes similar to the pattern on the floor of the kitchen in this book.
Isaiah and Joshua have been learning about cowboys in Cowboy Charlie. One of our dear friends is from Montana and has some of his artwork which the boys were thrilled to see. One keeps asking if we can go to Montana and see more of his work. LOL The other has decided that when he grows up that he wants to be a cowboy or a rancher or a farmer.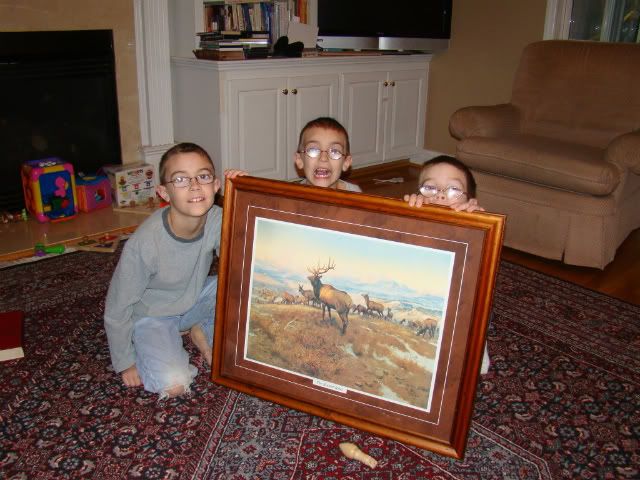 Part of our studies with Five in a Row is making a meal to go with our studies. We had a yummy meal of meat/potato casserole and peach pandowdy for dessert. The hit though with the boys was rootbeer! lol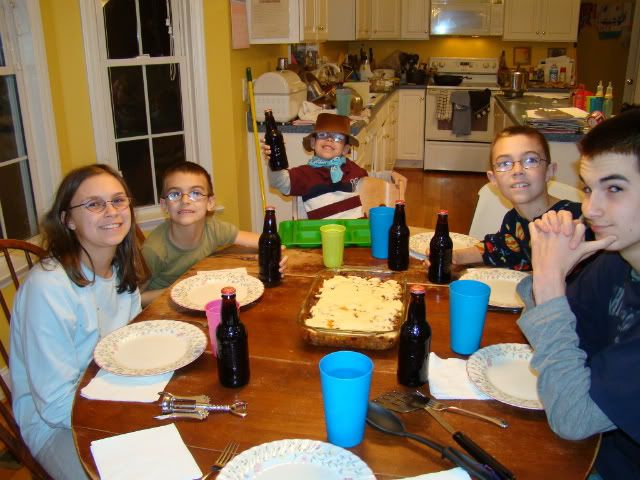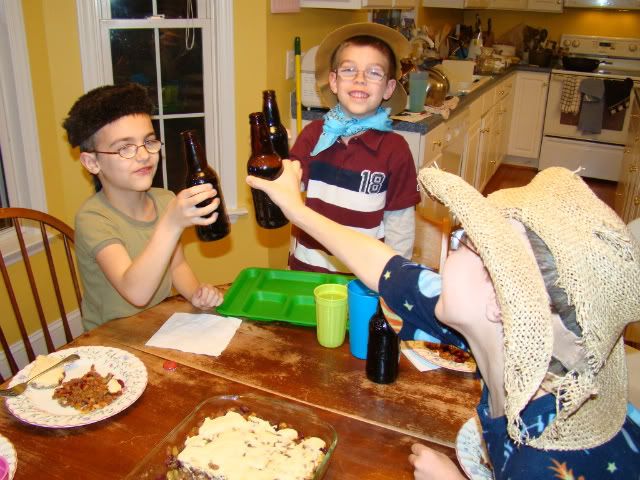 We also studied Bee Tree. We were invited to a friend's birthday party at which a beekeeper spoke. It was a fun to have a hands-on lesson.
We also made biscuits with honey just like in the book. We didn't have tea though - I made green smoothies instead. (which they liked even though they looked funny).
Rebecca is studying Neil Armstrong. One day she was working on making a map. She made a treasure map for her brothers by counting steps to go along with the directions on a compass. The boys had to go around our yard, through the woods and back again before finding the buried treasure - candy! It was a lot of fun and Rebecca did a super job making the map and teaching the boys how to use it!
Another day she and a friend made "helicopters" as they were learning about flight.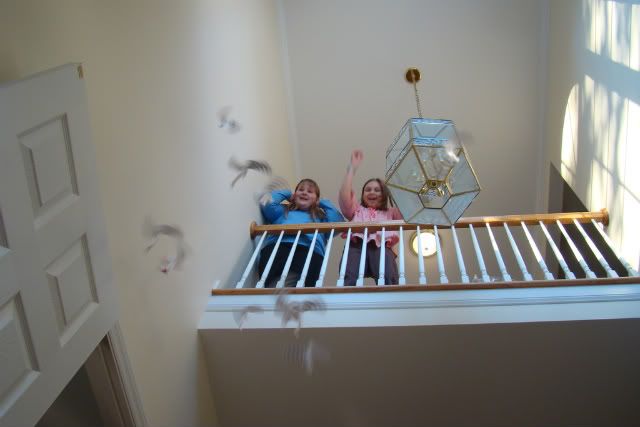 Rebecca made Yorkshire Pudding one day which we ate with honey. It was delicious and we cleaned out a 9x13 pan in no time! I love too that she decorated the table and made it all look so inviting and lovely.
That's all for now.
Hope you have a great week-end!
Blessings,
Leslie