Yes, I know it should say Happy New Year, but I'm about a week behind. I wanted to post a few pictures from Christmas and then I'll move to our New Year's celebration.
We were blessed to have my parents come up and spend Christmas with us! We loved having them here and had a great time with them. We went to our church's service on Christmas Eve.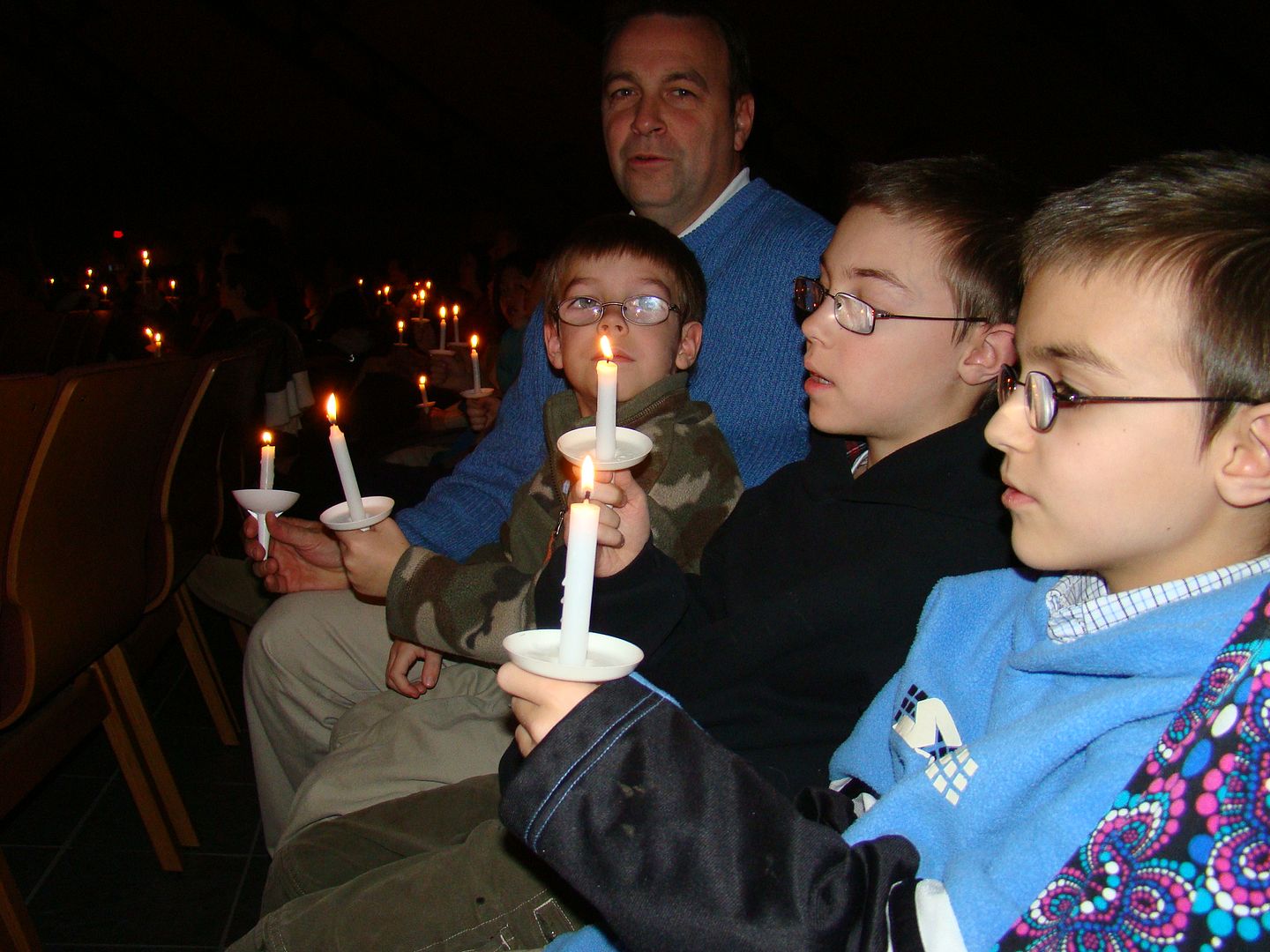 Eliana was delighted with the candle. It made me a little nervous. lol
A photo after church and before our meal and opening of the traditional Christmas Eve gift - pajamas.
Here are some photos of Christmas day.
The excitement of a new pocketknife!
A new science kit with "lab experiments". Isaiah loved it and wanted to do one right away. (We did.)
My Mom and Dad with scrapbook pages that I made for them.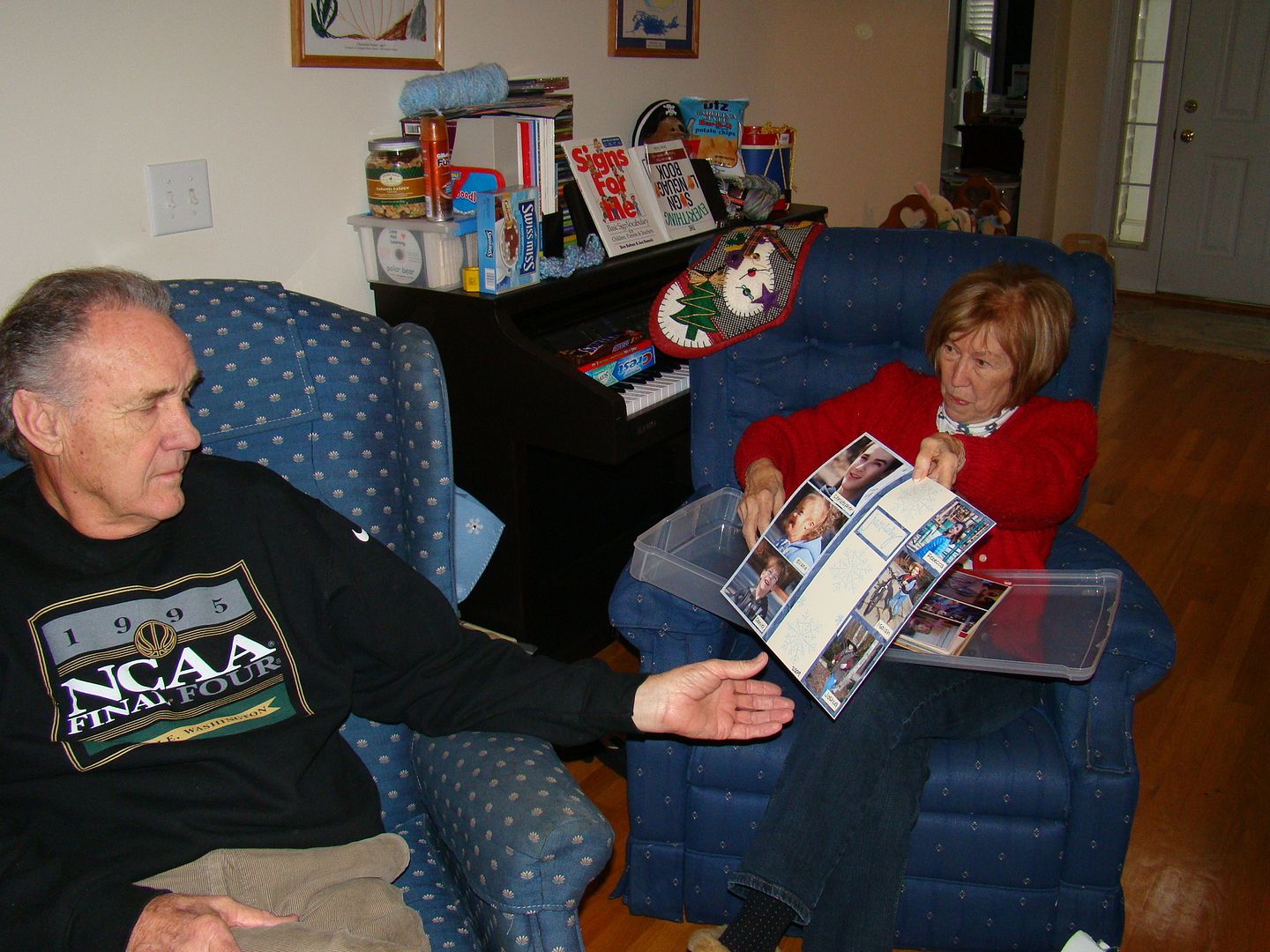 One of the new games we received is fun for all.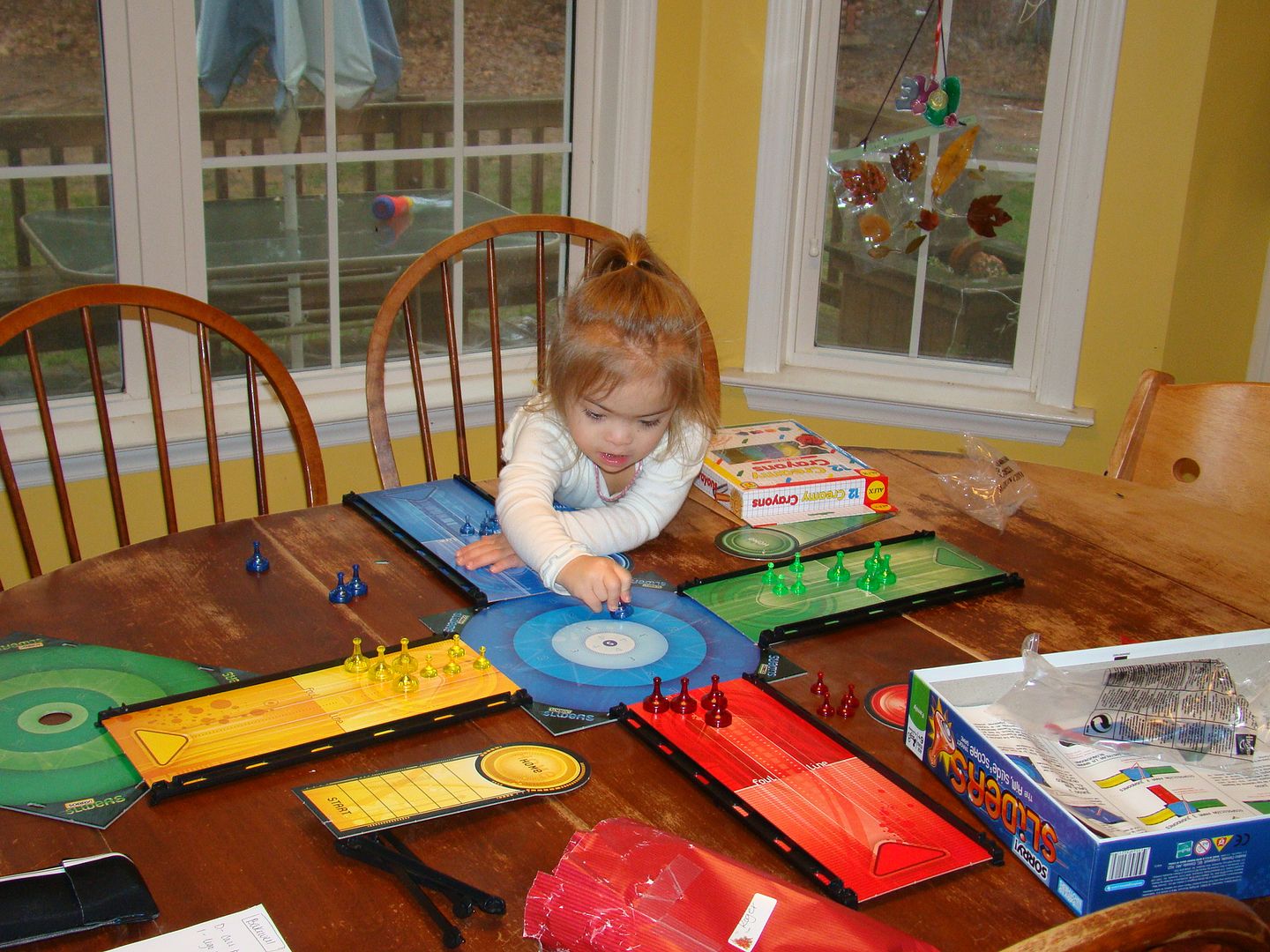 Eliana's gift was a doll stroller and crib. She loved it.
We received several new Wii games this year and everyone is having fun playing them!
We had a mostly relaxing day spent with people we love. We are thankful for the gifts, but more thankful for the most precious gift of our Saviour! Hoping your Christmas was filled with love, laughter and the presence of the One who gave the greatest gift of all.
With love,
Leslie