I'm feeling a little slack on the blogging front. We had our last field trip of the year with our homeschool gorup on Thursday. We went to the Nasher Art Museum at Duke. The children were split into small groups by age and a docent took them to view various pieces of art. I was the youngest group and the gal that was our docent was fabulous. She did such a good job of going slow, asking questions, listening to the answers and then giving positive feedback to the children. Daniel was even talking about it at dinner! :-) They also did a hands-on art project which was fun too.
Just participating made me think that I could probably do art trips a little more often. (They really aren't my "thing" and I tend to just view them when we schedule something with our group.) The docent often had us just sit in front a of piece and observe it. She would ask the children questions and then really listen and comment on the children's observations. Some of them were hilarious too!
After the art museum, we headed over to Duke Gardens for a picnic lunch and to play. It was a beautiful day and a lovely place to be. Lots of flowers, birds, squirrels and beauty in many places. I love days like this when the children can just run and play and explore in nature. I didn't take many pictures (they aren't allowed in most of the Art museum) so I thought I'd share pics from one of our field trips from last month. ;-)
As part of the Young Eagles program, we were allowed to go flying in a small plane. The pilot could take up 3 people at a time. The plane was small and you entered by stepping on the wing to get into it. Once inside, you put on headsets so that you could hear the pilot talking - and to help with the noise too!
All of my children but Eliana took a turn. It was fun! Daniel and I were some of the last to go up. He held my hand very tightly the entire time. He did a great job and it was fun riding with him. I wasn't sure he would want to try it as he often gets a little anxious about new experiences, but he was fine with it as long as I was by his side.
This is the plane.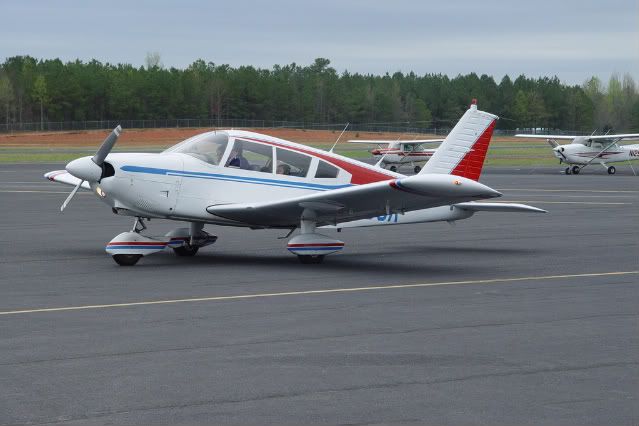 Three of my kids heading out for a ride.
A quick shot of the inside before they took off.
A shot of my children in the air. I was praying while they were up there too!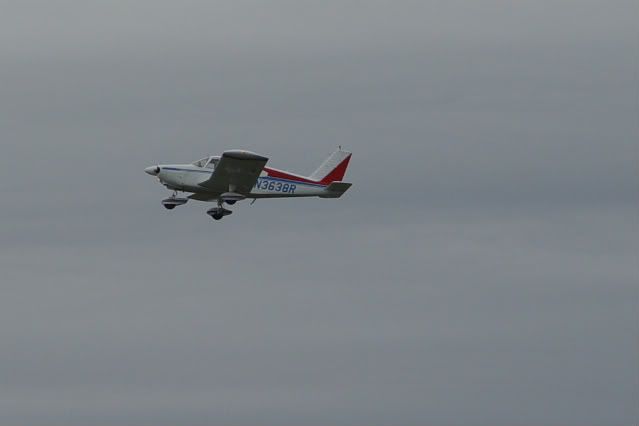 I tried to get a good shot from the plane, but it was difficult due to the type of glass windows.
Can you see the tiny runway as we are coming in for a landing - a shaky entry at that. lol
Back on solid ground. I thought this shot would give you an idea of the size of the plane. That's my 3yo almost halfway as tall as the plane!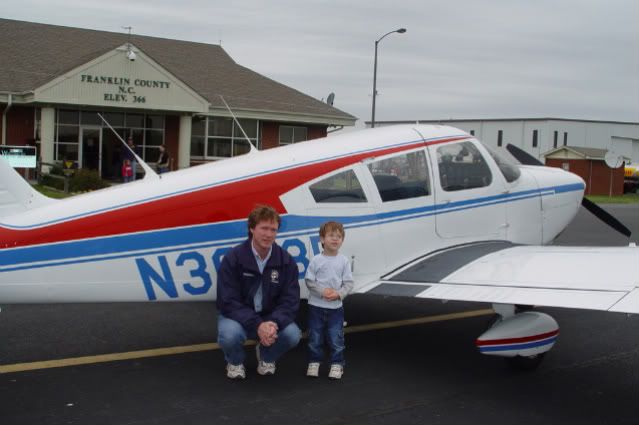 Thankfully, the rain held off and started up shortly after we left. We had rescheduled this trip a couple of times due to weather and we were grateful that the third time was a go! We have had such fun times with our FIAR group this year - as we have for many other years. I love field trips and am blessed to have such a fun group to do them with!
Love,
Leslie