We had a great field trip a couple of weeks ago to the
Walnut Creek Wetland Center
.   It is a really neat place.  I'm always amazed each year that we are able to find so many neat places that we have never visited before.  I've been planning field trips since 1995.  (I love field trips!)  Finding new places is a treat!
We split into groups when we arrived - a younger group and an older group.  I stayed with the 3 younger boys and Eliana hung out with Rebecca during the first half of the program.  Each group did similar activities and then switched.
The younger students started in the classroom and learned wetlands and the types of animals that live in them.  They were given cards to identify and then take up to the table.  I loved seeing this sweet moment of brotherly love.  Gotta love the fedoras too!
Next they talked about soil and erosion.  They learned that grass helps to hold the soil when it rains (or floods).  It was a fun experiment. 
Next we went on a short nature hike. 
We walked beside a stream.  I loved the picture because Daniel reminded me of a "runt" trying to squeeze in and see.
We walked beside a stream.  It's pretty low as we are in the midst of a pretty severe drought.
We learned about different insects and animals that live in this wetland.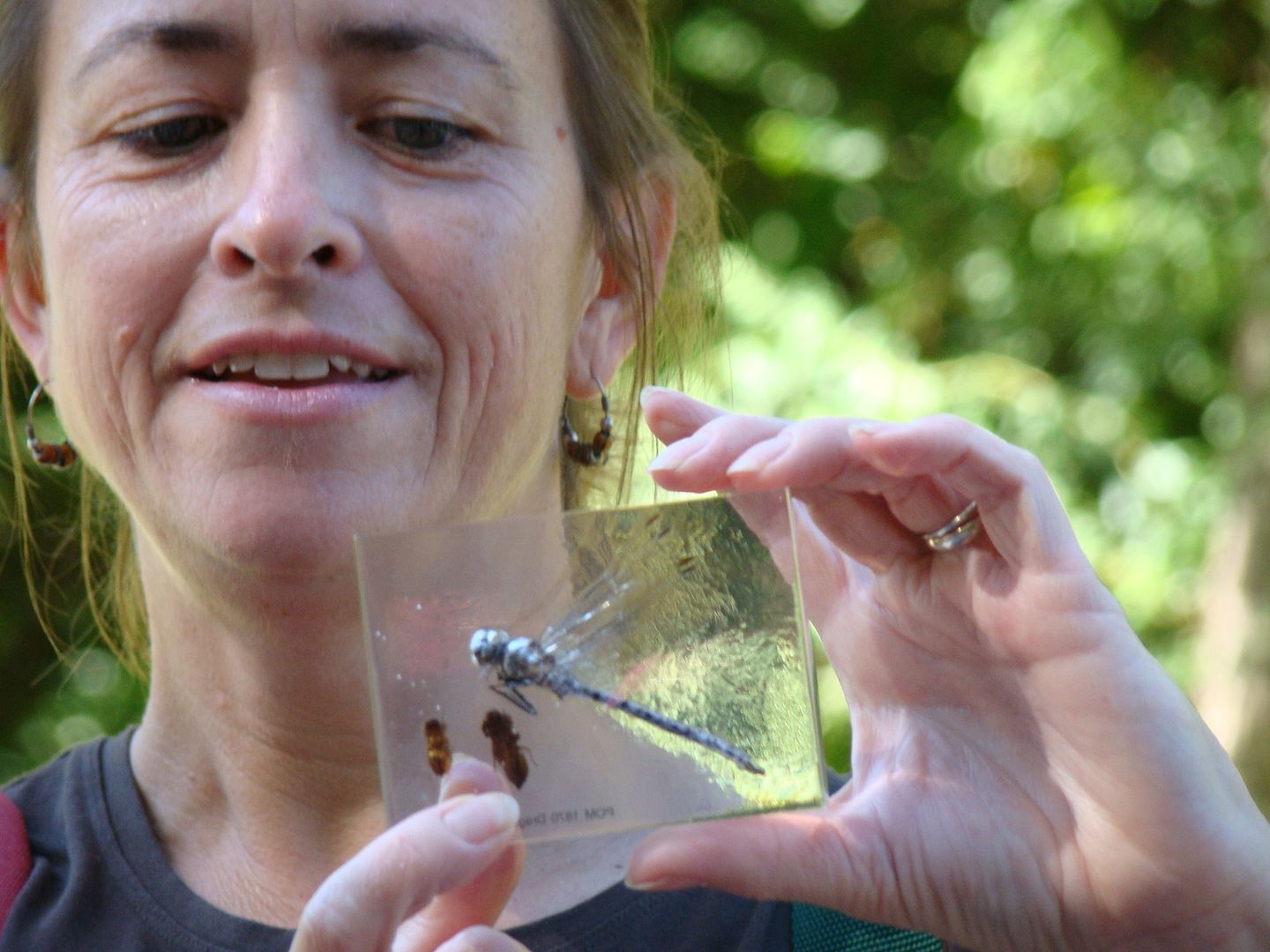 They talked about hearing and how you can hear better with your hands cupped around your ears. 
 I don't remember why they talked about this as I wasn't really paying attention very well.  *blush*  They also looked for animal tracks in the dirt and sand. 
For the second half of the program we met on the porch (what a nice shady spot!) to talk about   The instructor was very engaging.  The children collected various things in a little baggie to represent things found in a wetland.
There was also a small visitor's center area which had books, toys, puppets and more.  I highly recomment a visit if you are local.
We enjoyed a picnic lunch on the porch area before heading home.  It was a delightful morning!
If you want to see some pictures of  the older kids, you can visit my friend
Angela's blog post
about this same field trip.
Blessings
Leslie