Playing catch-up and wanted to post this one before we meet again with our group!  We are meeting for the third time in our study of Betsy Ross.  We have covering chapters 8-12 during this co-op.  It was a delightful morning with lots of neat things to do and learn!  I love co-op days!
We started with a needle/sewing project.  They each had a plastic canvas cut into the shape of the Liberty Bell.  They learned how to do the stitches and then were given some time to work on their bell.  Some did not want to stop!  I was pleasantly surprised at how much my boys enjoyed this project.  I don't think it is something I would have ever thought of doing with them.  It was a perfect project - something that was managable and not to lengthy (not like commiting to making a sampler as Betsy Ross did in one of these chapters).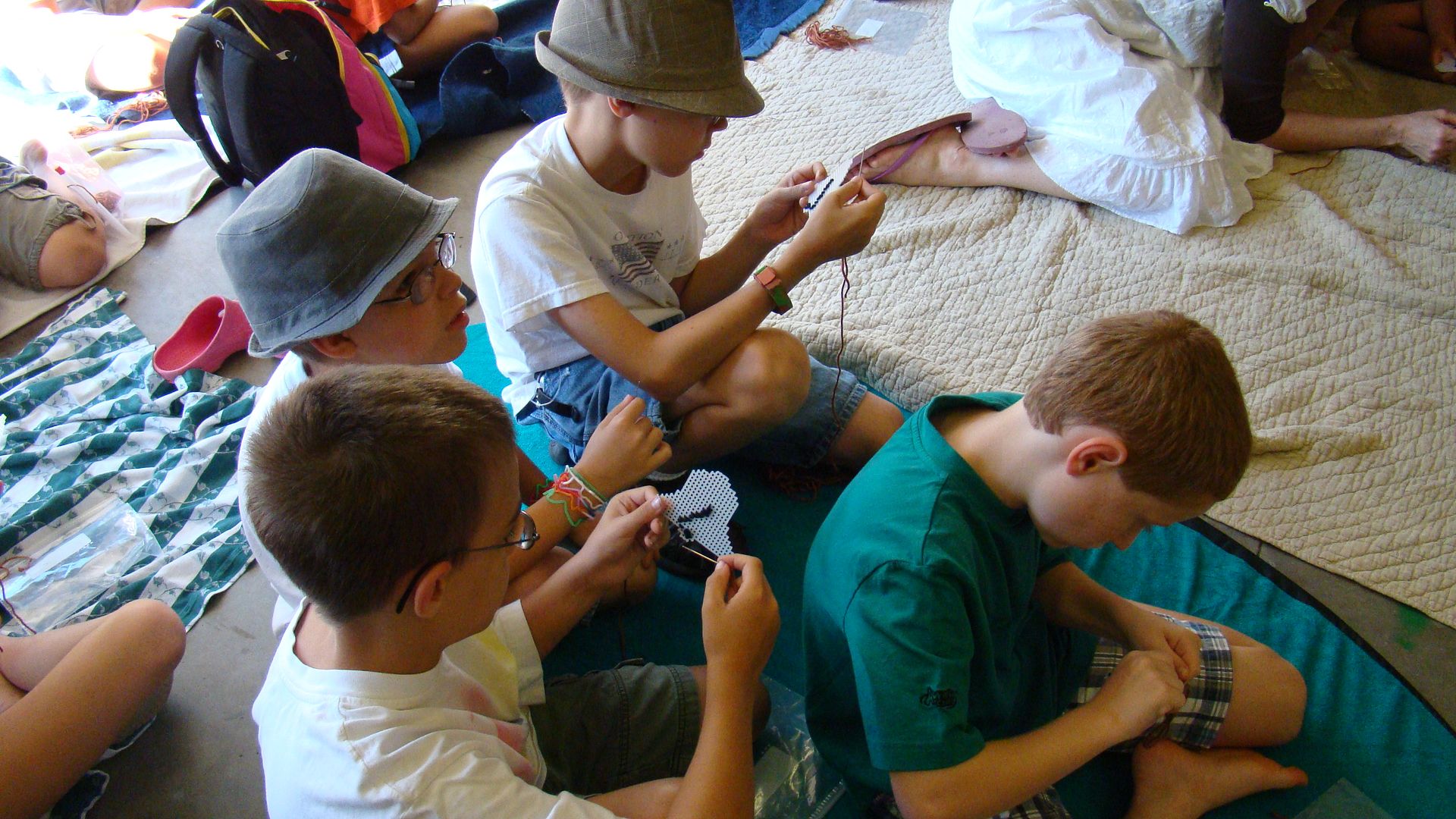 One of the blessings to *me* in co-op is the privilege of my children being able to do things that they wouldn't get at home - either something I don't know about, can't do or don't think they would like.  It is a privilege to see them learning fun things!  It opens my eyes to new possibilities too.  It is a sweet example to me of the body of Christ working together and being much greater together than any of us would have been alone. 
Here is what the completed project looks like.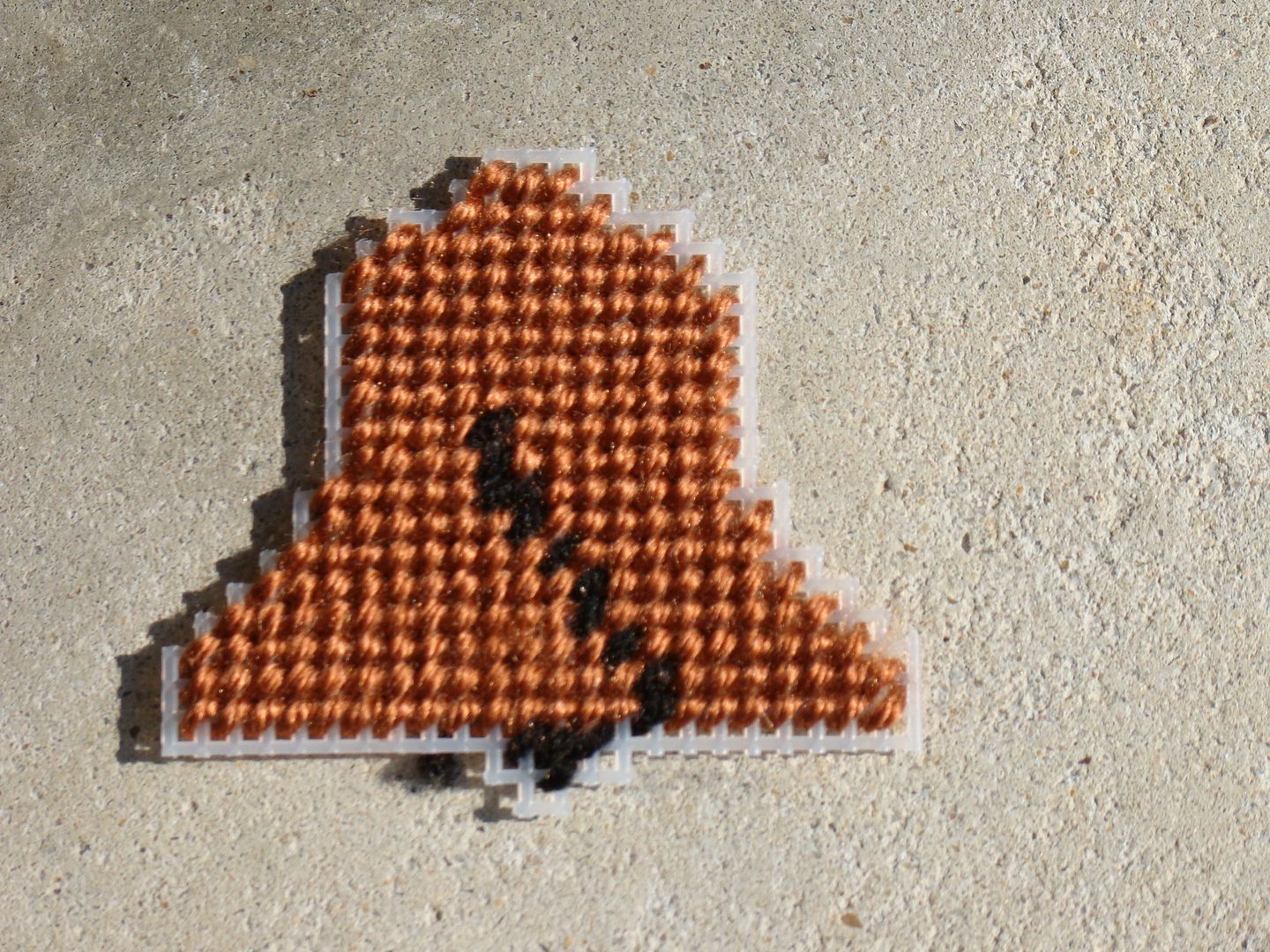 Next the children watched a Magic School Bus on the human body.  This lead to a discussion about blood and the 4 main parts of blood.  In order to really grasp this, the children each made a blood cell! 
Here are the four parts:
1.  Plasma - represented by corn syrup
2.  White blood cells - represented by white jellybeans
3.  Red blood cells - represented by red disc shaped gummy candy
4.  Platelets - represented by the purple candy
They had a blast making these (and sampling the goodies before they went into the "blood".  Again, this is not a project I would have chosen to do at home and I'm so glad they had this experience!  It was fun!  We also had a snack time (but no pics). 
Next was a fun game in which some of the children were white blood cells (white headbands) trying to capture the others.  The white had to band together (3 children ) in a circle around a blue headband (bacteria) in order to stop it.  The blue could be released by three of their teammates circling around them.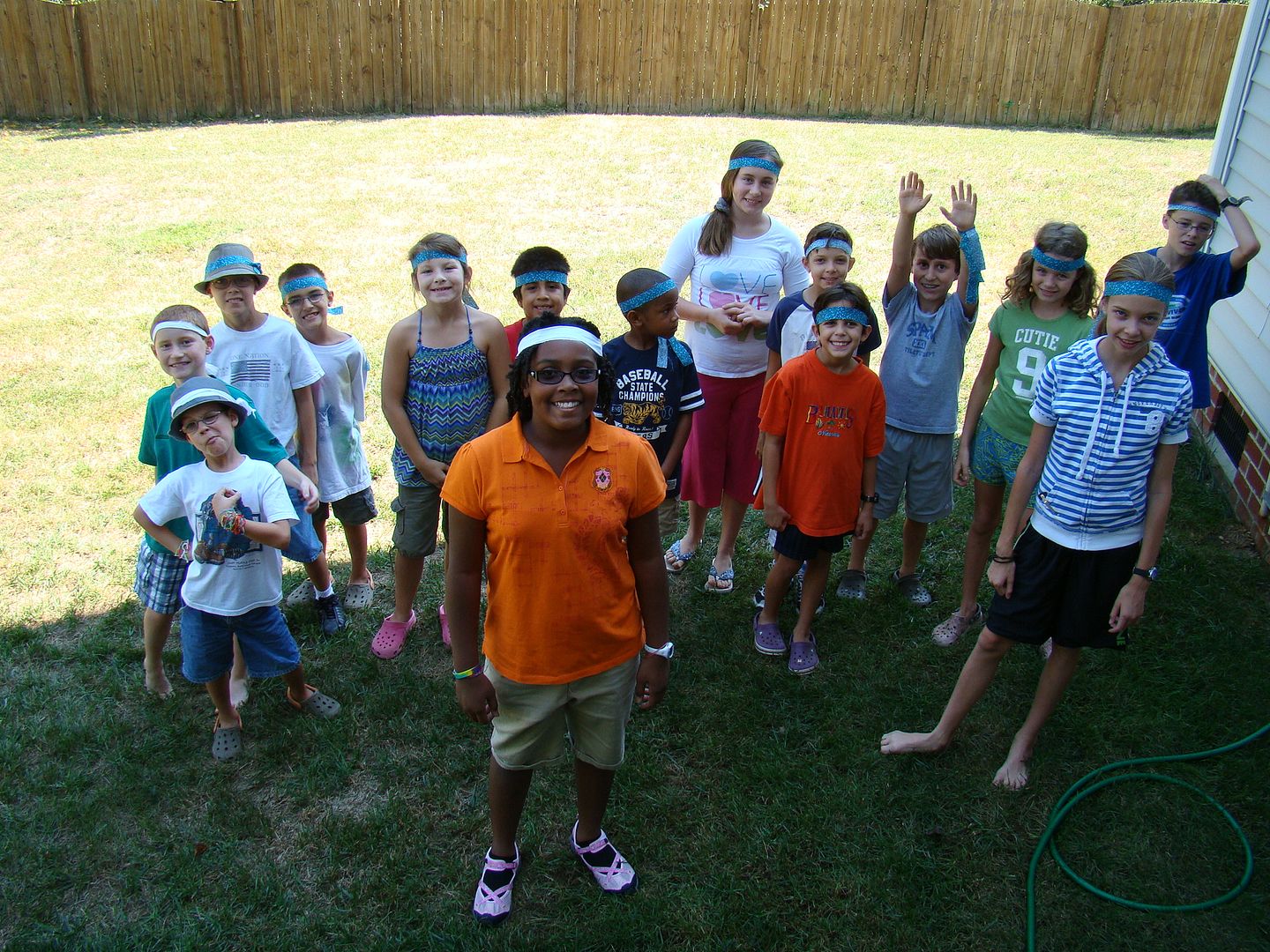 Always fun to run and chase!
There is so much that I love about homeschooling.  When I started, I never realized how much God would use it to shape me, humble me and teach me.  I really thought it was all about the children.  God is so much bigger than anything I can imagine though and he uses homeschooling to instruct me and refine me.  It is a blessing and one for which I'm thankful (well, most of the time!). 
Blessings
Leslie