We are trying something new with our homeschool group this year. We typically take a break for the summer. People are travelling and busy with different things. I thought it would be fun though to just have some fun play times for the kids - and time to connect and talk for the Moms. So we are planning a few (1 or 2 a month) fun outings through the summer.
Today we met at Few's Ford on the Eno River. This is a lovely spot at which one of our co-ops was held and it was so much fun! We had wondered if the weather would be too much - forecasts for temps close to 100. The morning started off pleasant and it did get hot, but it was still a blast!
The kids played in the water. That's it. I brought no toys and they were completely happy. There is so much to do in the water!
You can build a small pool.
Hang out with friends.
Slide down a water slide (rocks) and then float/swim down the river. Can you see the girls in the distance? There is a small waterfall slide over the rocks leading into the deeper pool.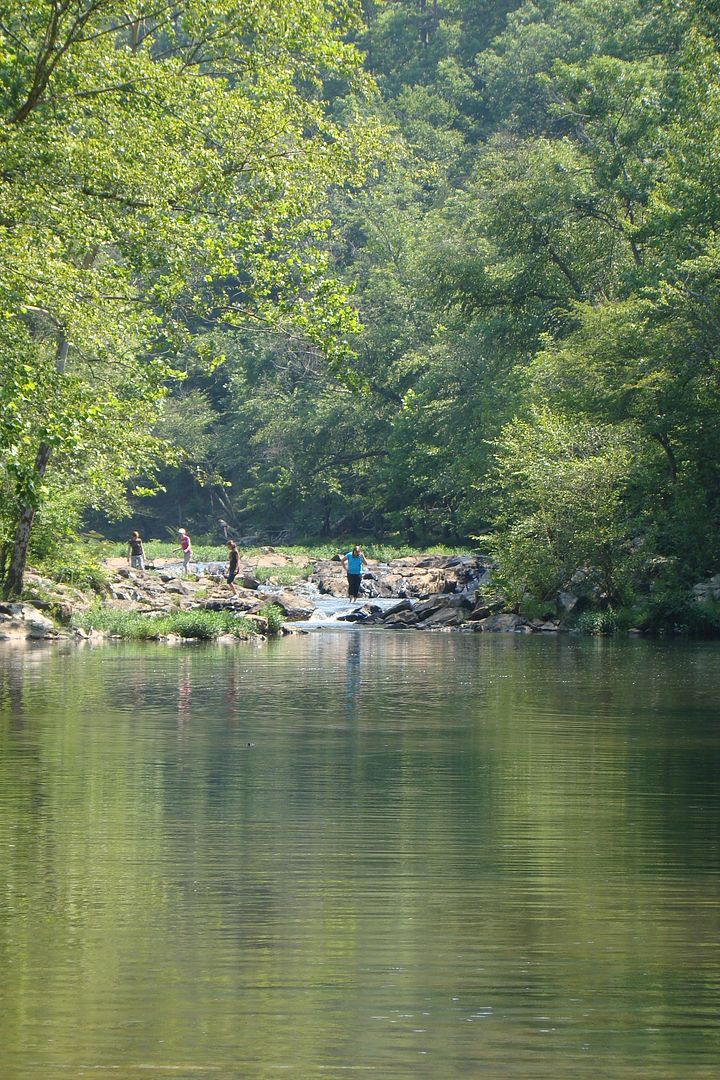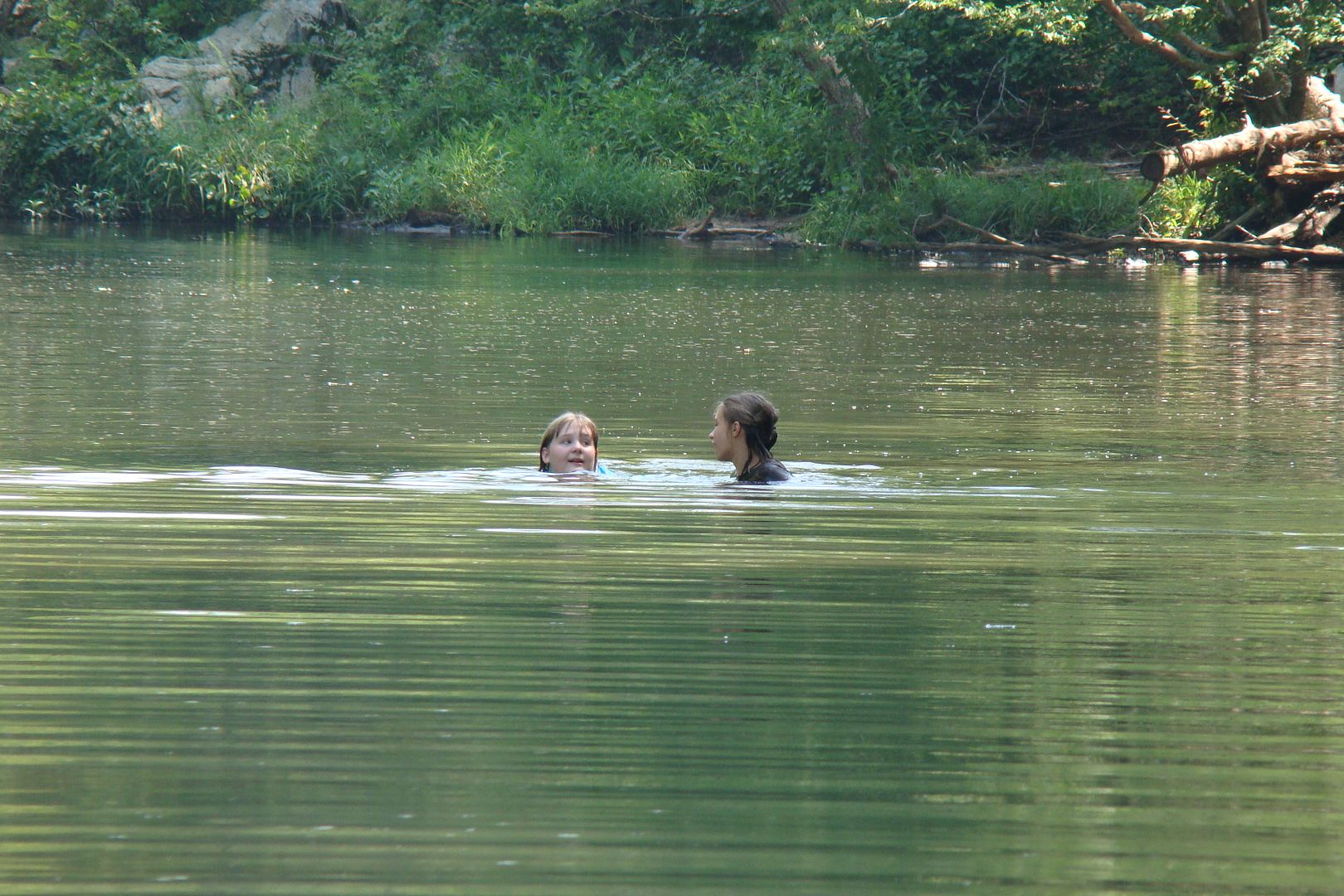 Daniel didn't hang out in the water as much as the others. He was content to be with his sweet friend Miss Lynn. They have a special connection, those two.
Where there is water, there is often mud. I think Eliana found a lot of it! LOL (For reference, her pants are white with pink and green flowers. The white you do see is her ready-to-explode diaper.)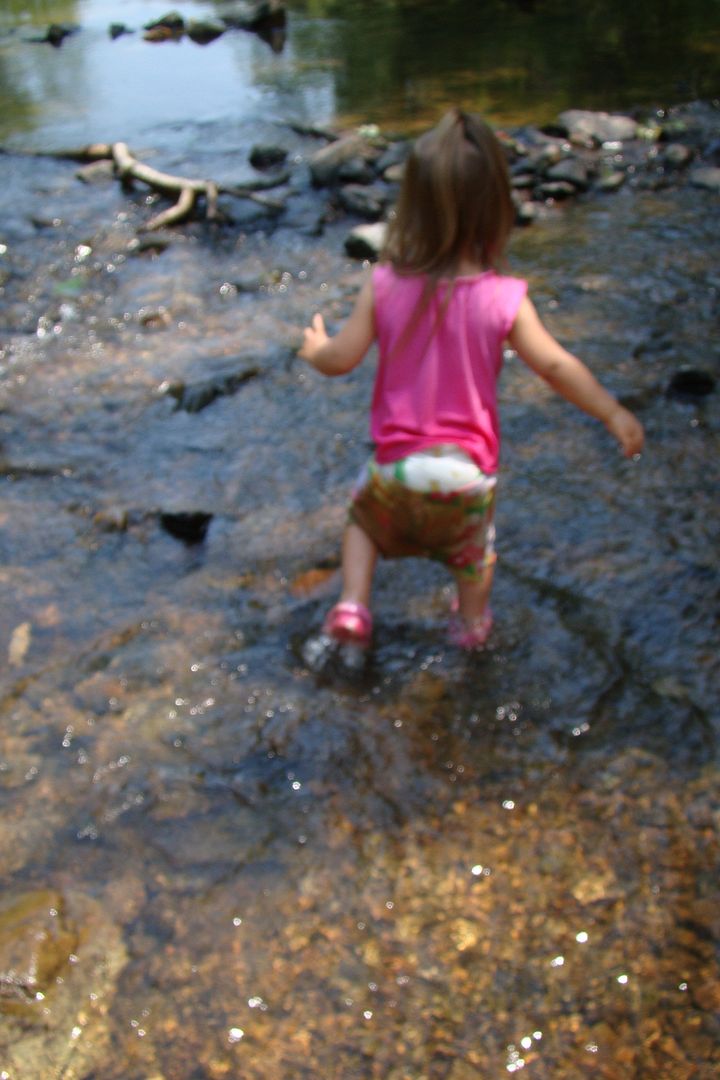 She had a blast! She loved hanging out with her buddy! Aren't they cute?!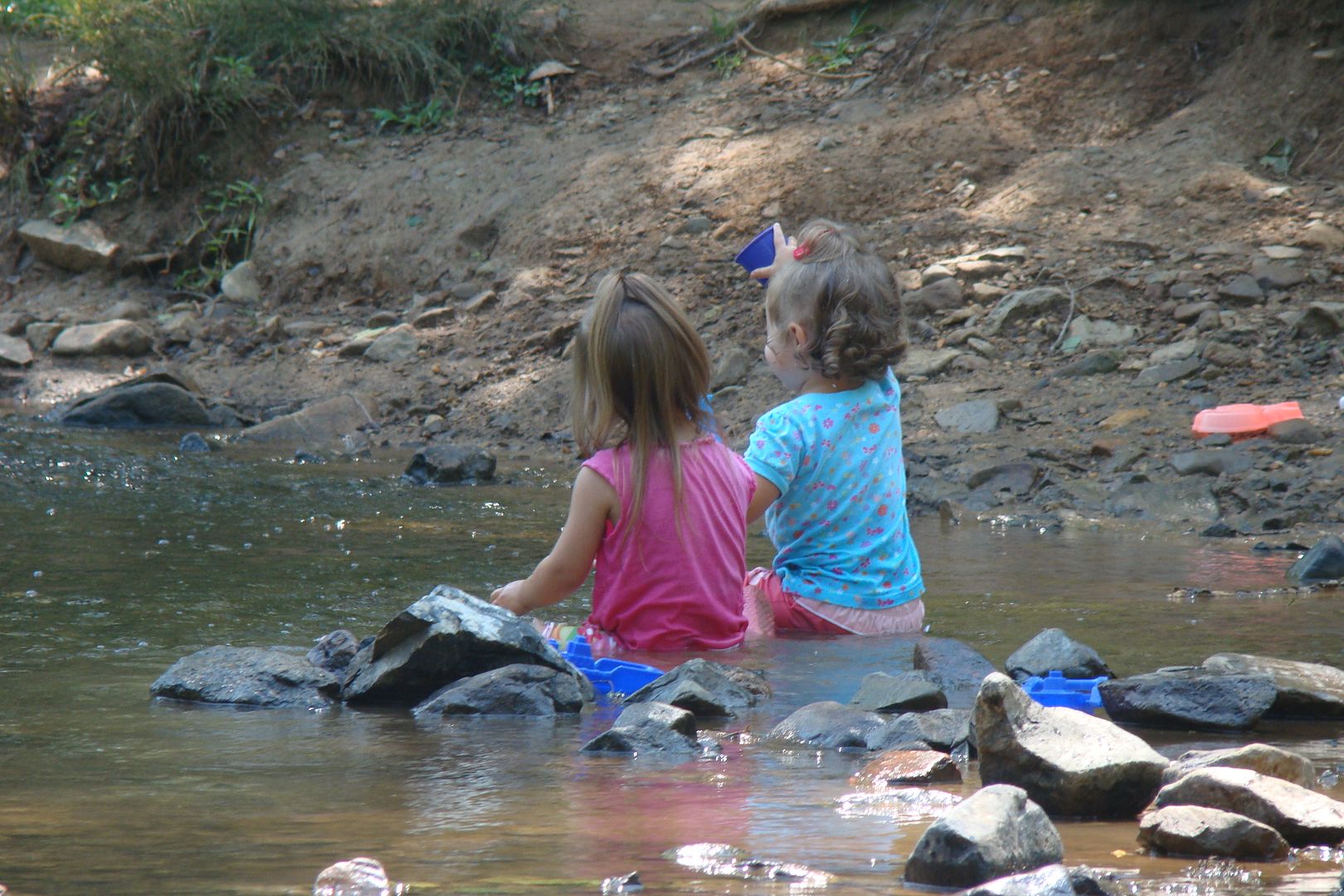 We stayed for about 3.5 hours - much longer than I had planned on staying. Joshua's numbers still aren't where they should be and I thought we'd be heading home early because of it. Everyone (including me) though was having so much fun that we stayed. It was a time of sweet memories for all of us.
About Joshua, I talked with his endo again today and sent in his numbers. She wants me to start checking his rates through the night so we can see what is happening. He needs to do this by having nothing to eat after dinner and having a good number before going to bed. His number was not in range tonight, so no extra pokes tonight. Hopefully we can get to that soon. I know his numbers need to be adjusted so he can get back to having good healthy numbers.
Thanks for your prayers and encouragement for Joshua.
Hugs to you,
Leslie