Hi Friends,
Just thought I'd share a little of our Christmas.
I'll start with Christmas Eve. We had a low-key day at home and attended church at 5pm (the early, child-friendly service). Eliana was starting to feel a little warm to me, but since I woke her from a nap to get ready, I dismissed it. She looks a little pink-cheeked in these pics after the service. We came home for a nice meal. Ham, garlic mashed potatoes (in the crock pot), salad and bread.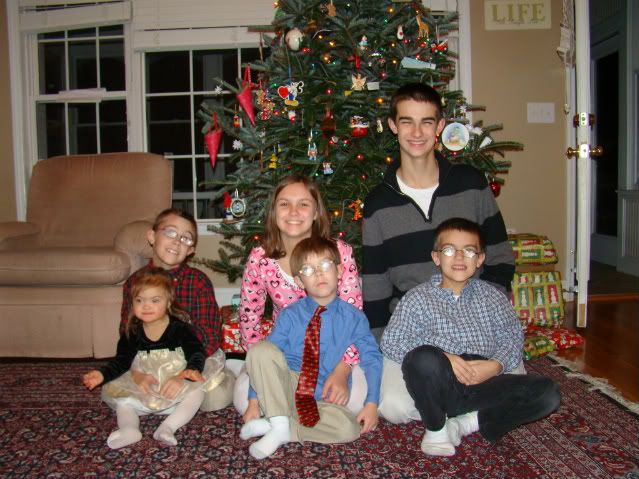 The children opened one gift - it's a traditional one - pajamas! The most excited child was Joshua who also received a robe. He has been wanting one and was thrilled. It's fun to see them excited about something like this. The funny part (to us) is when he put it on, he exclaimed that he "looked like a millionaire". This comes from watching Gilligan's Island.
On Christmas morning, Rebecca read some Christmas stories to the boys while waiting for us to be up and ready. We have a rule that everyone has to wait for Mom and Dad before they can go downstairs. We listened to the Christmas story and then headed down. I also take a photo on the steps at the start of the day. (This is where I slipped last year and broke my foot.)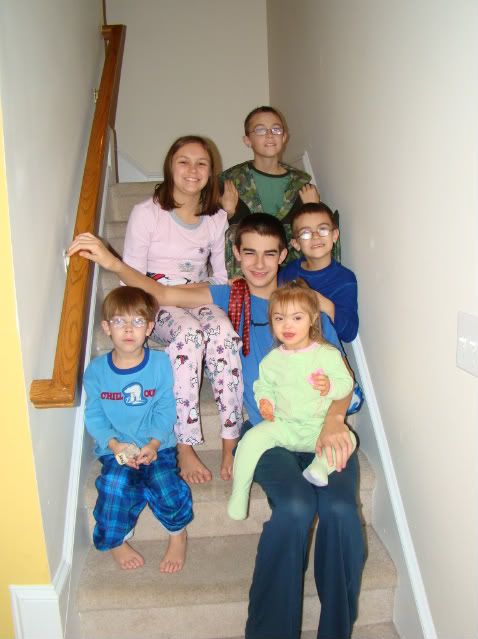 Everyone opens stockings first. I love the thrill of something small that delights. After stockings we eat breakfast - another tradition for us. Breakfast casserole (eggs, sausage and bread made the night before). I can share the recipe if anyone wants it. It is pretty common so most have probably seen it.
Next we open gifts. We do this very slowly - and one at a time. Each child had purchased gifts for the other family members and was so excited about giving his/her gifts. The thought that went into each gift was sweet to see. I'm thankful that my children enjoy giving to each other. One of the silly and fun gifts - a snack that was a favorite for each person - from Christopher.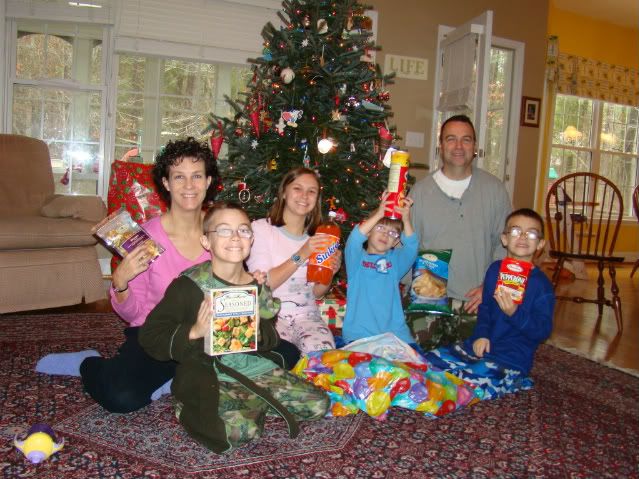 Roger and I gave them one gift each - something we thought that they would really enjoy. We gave a second gift that was similar. It was something that I was really excited about. A gift of time! I made small scrapbooks for each child (covered in paper that represented something about them). Inside were 20 coupons (10 each from Roger and I) for doing something individually with us. Some of the coupons were the same - a breakfast out, while others were specific to an individual child.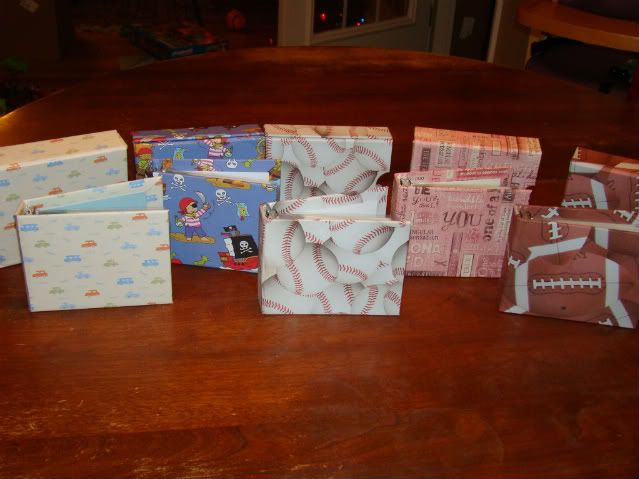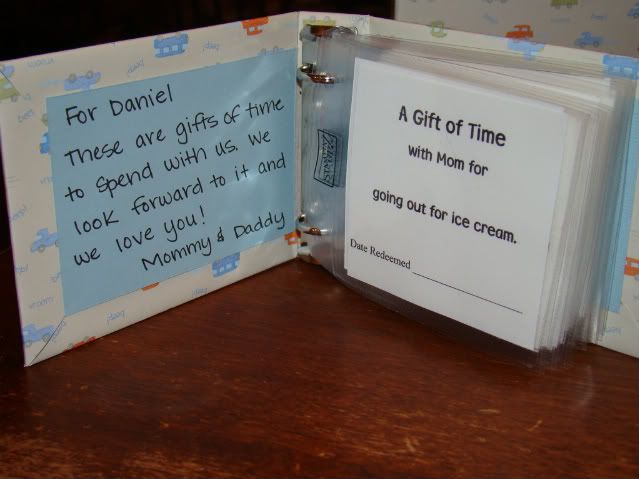 The children were delighted with this gift. Isaiah is the one that seems most excited about it. He asked us to read the book to him at least 5 times on Christmas day. The following morning, it was also the first thing he asked again. He has carried it around and looked at it over and over. We are all excited about the ways we will be intentionally spending time together this year.
It was a sweet and simple Christmas. The gift we are most thankful for is the one that arrived in a stable. What an amazing gift Jesus has been to our lives. I am thankful for the love, comfort, peace and joy that knowing Him has given me!
Blessings,
Leslie